13 Reasons Why The Avengers Would Get Into A Civil War In India, As Told By AIB
Get ready for a coughing fit.
Hello, people of the Internet. You probably know by now that Captain America: Civil War is a pretty fucking amazing movie. I love it a little extra because it gave birth to this beautiful Cap vs. Iron Man meme format: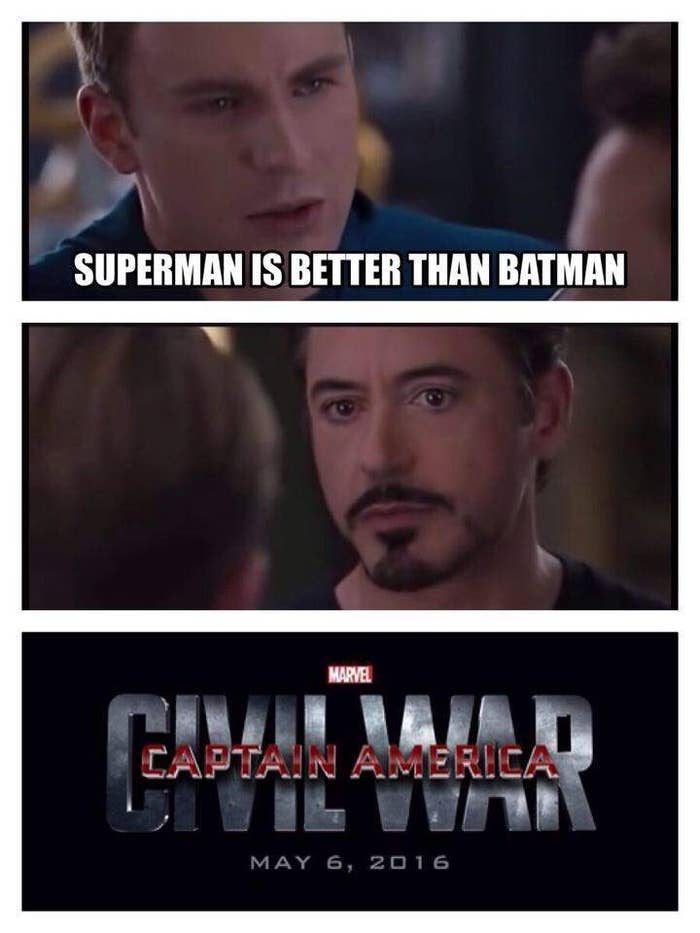 1.
And I am grateful to the folks at All India Bakchod for uploading this album, titled "Reasons for Civil War".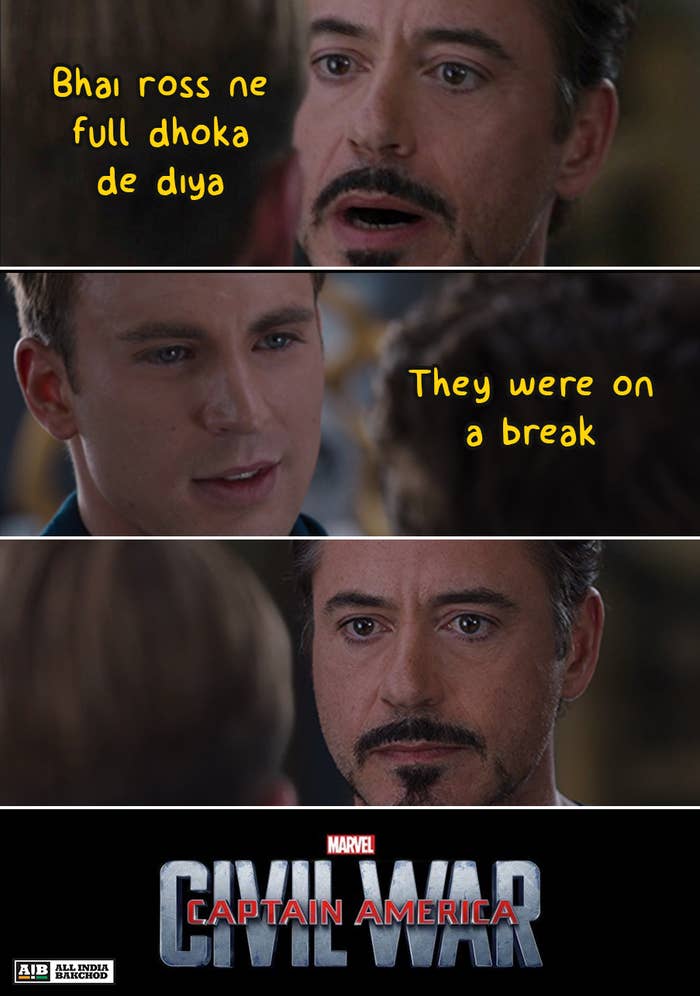 2.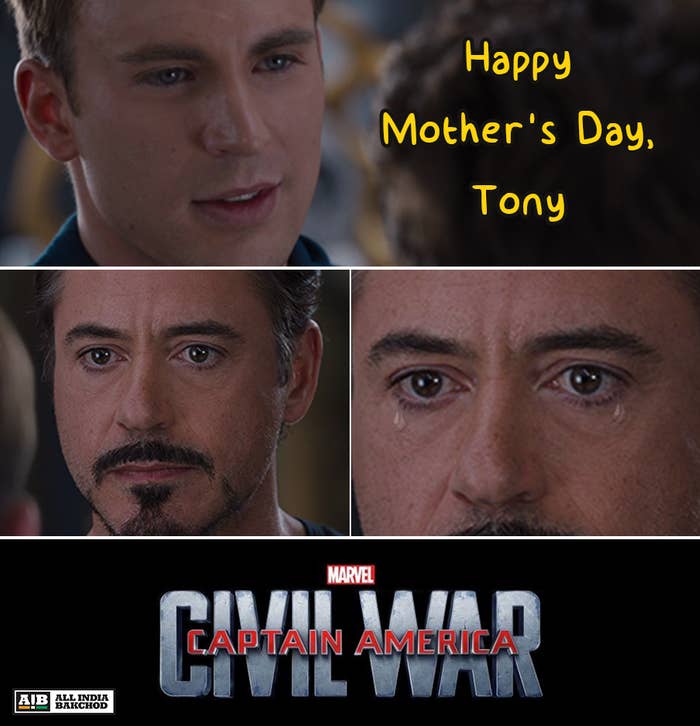 3.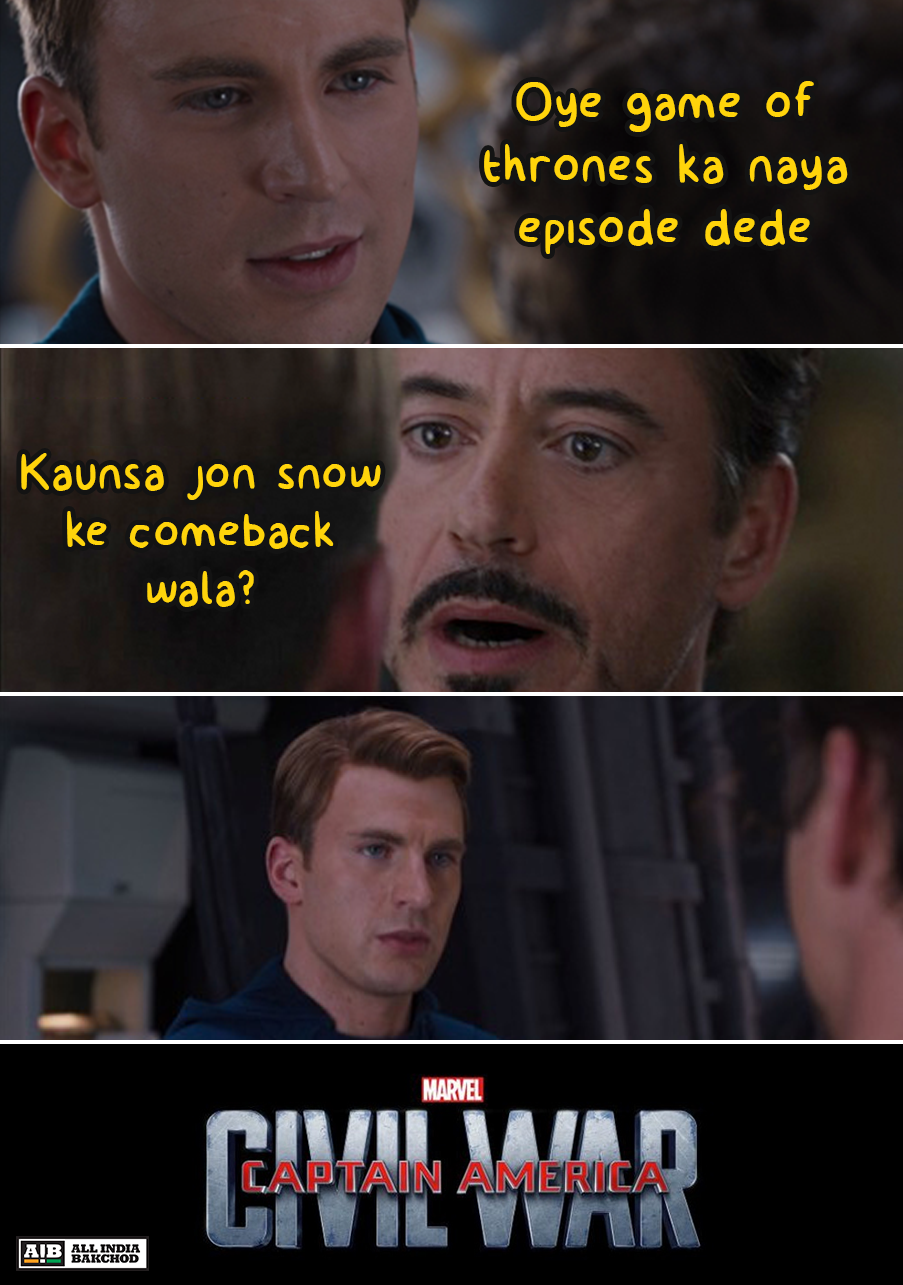 4.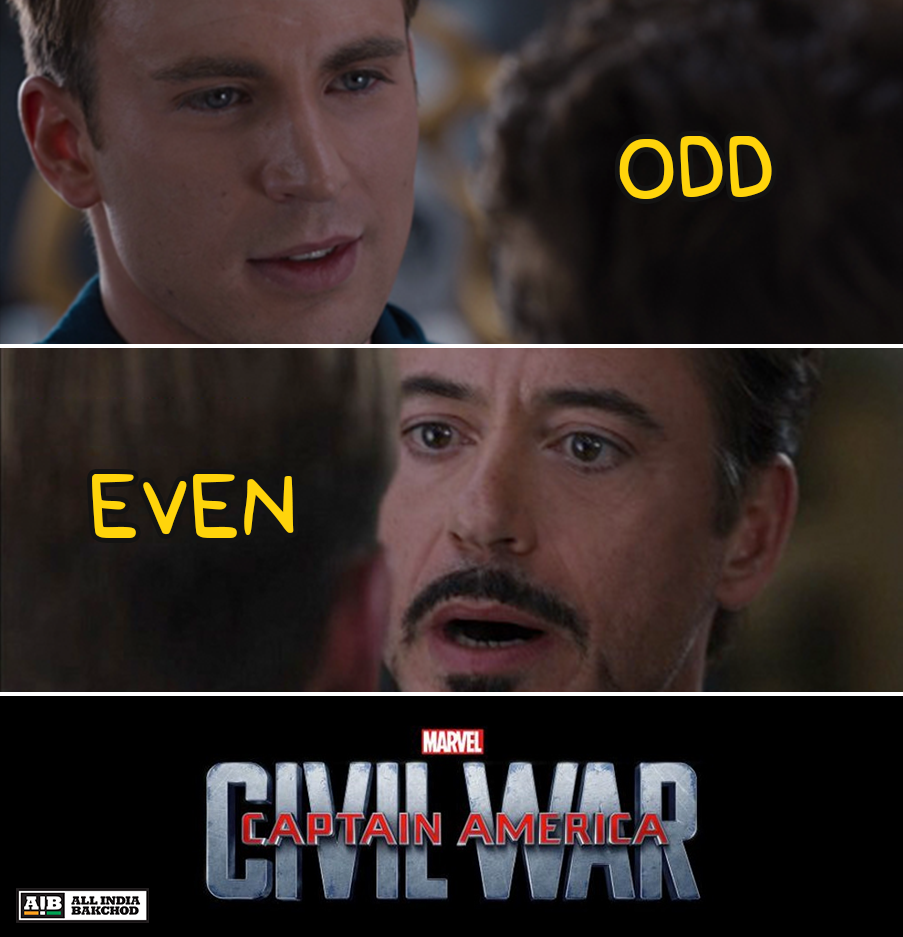 5.
6.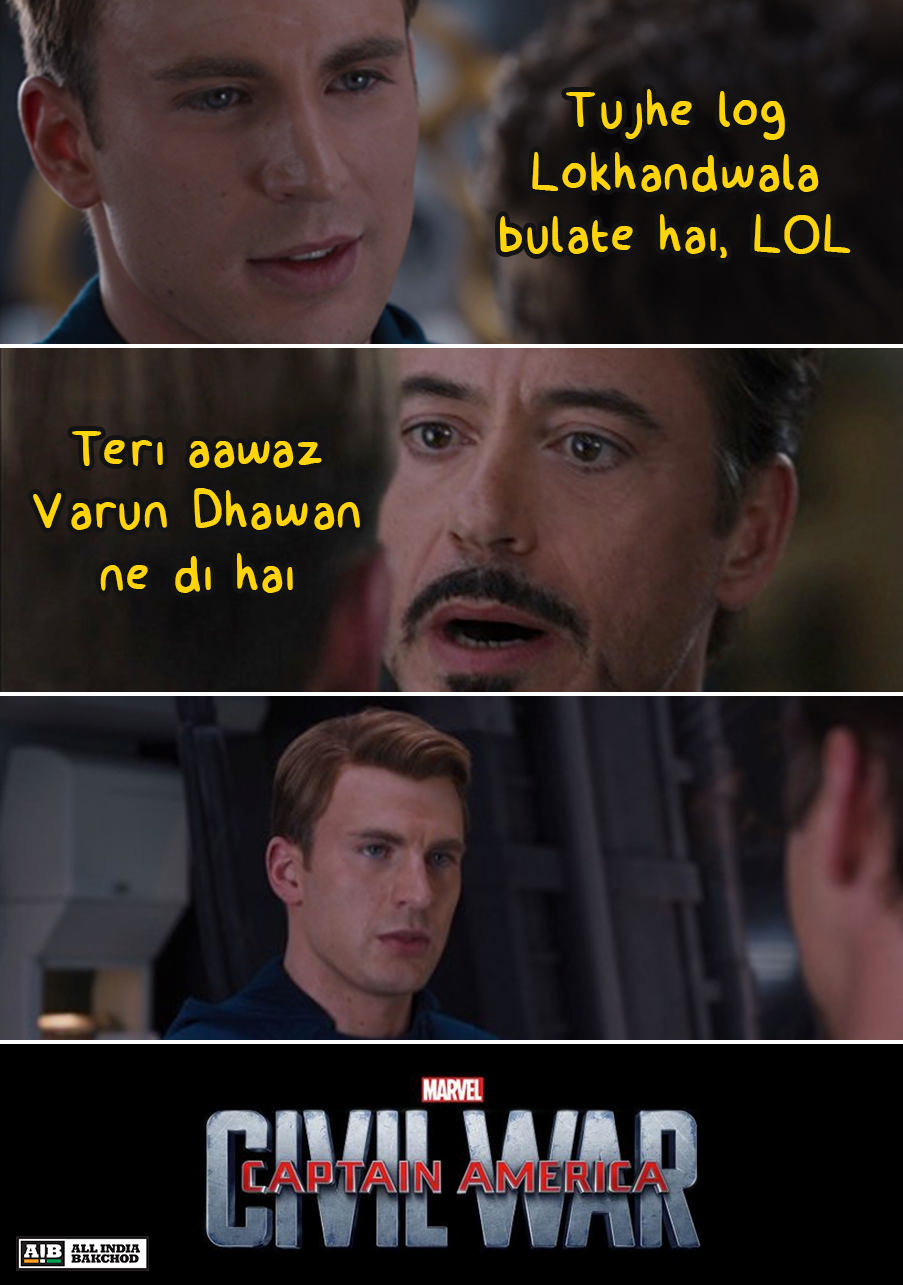 7.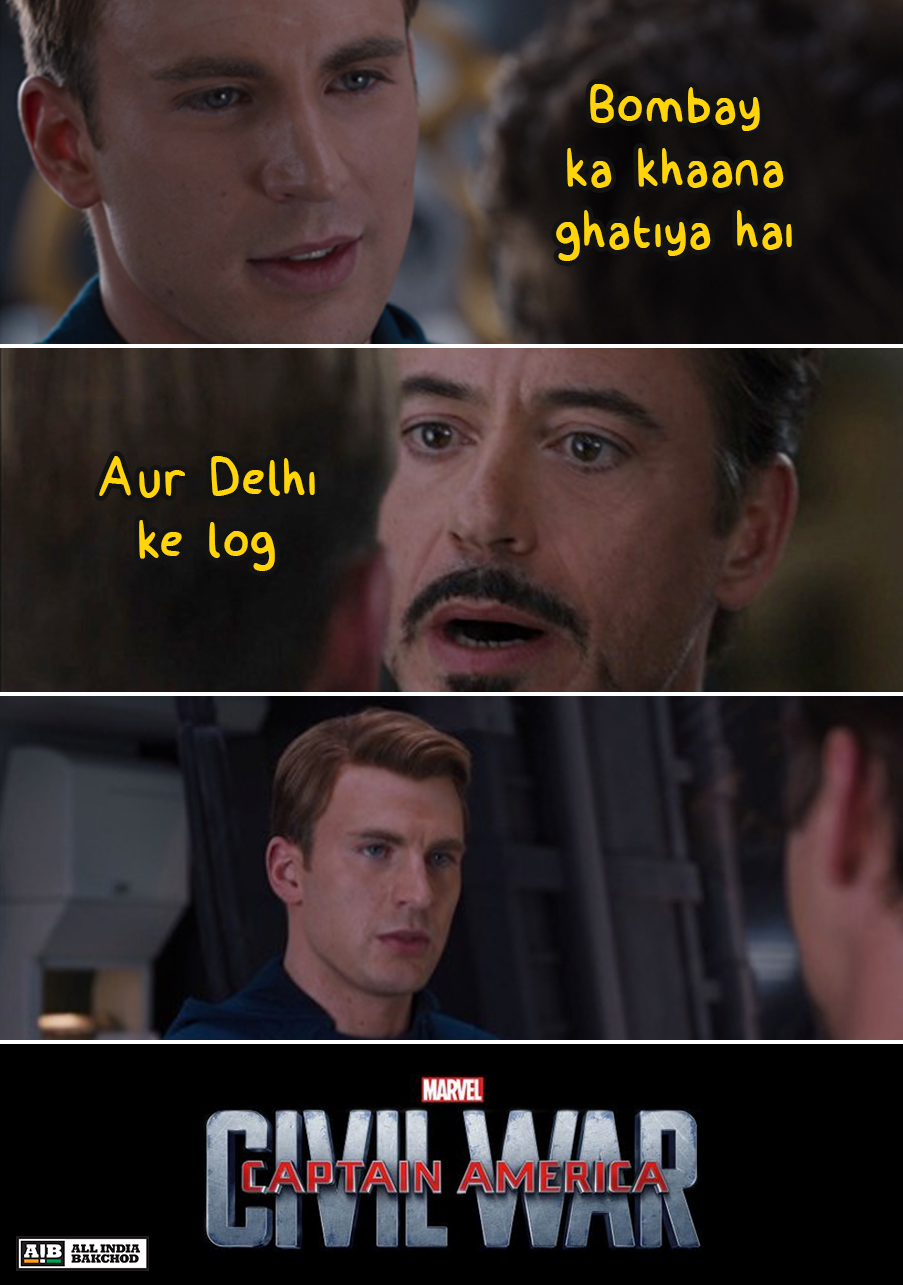 8.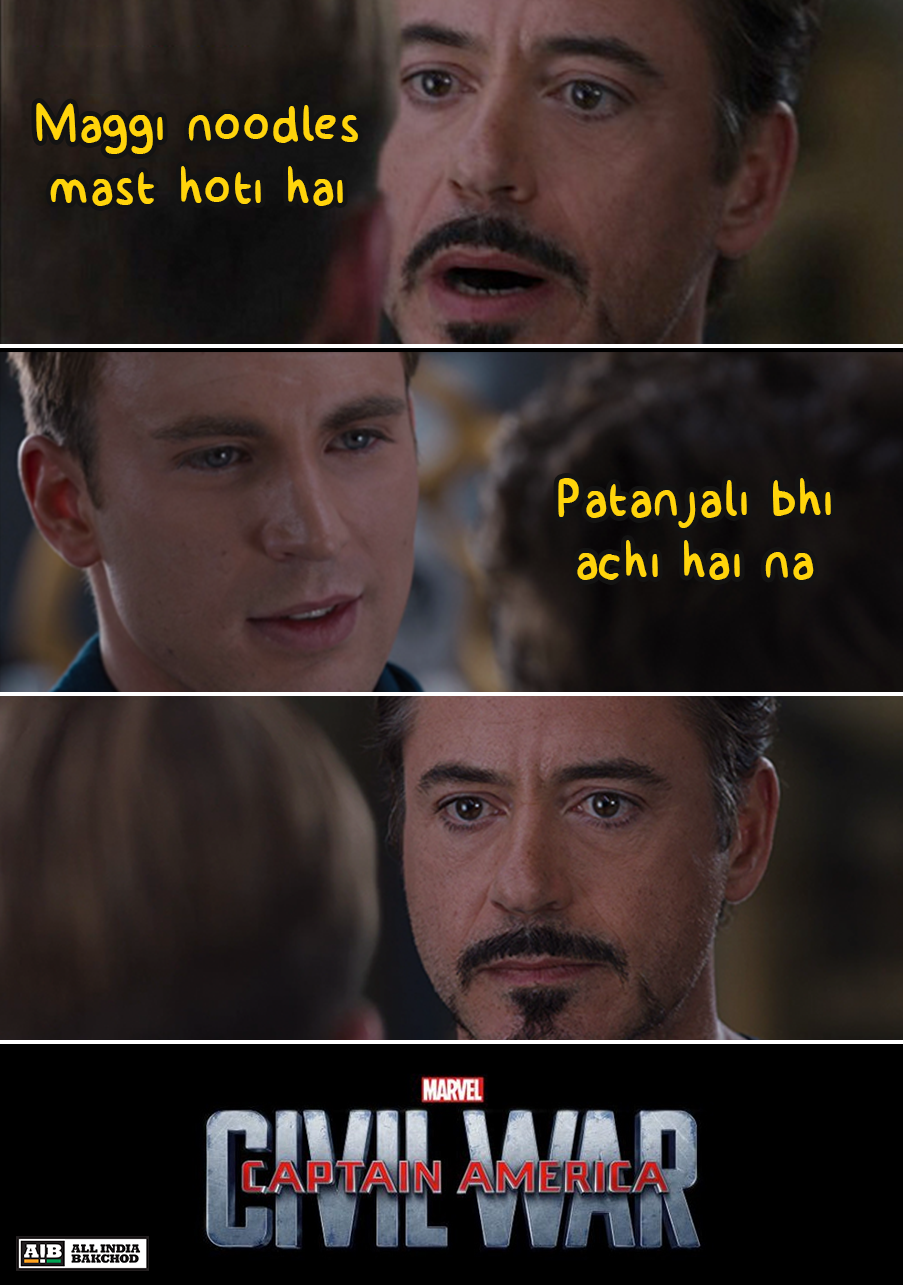 9.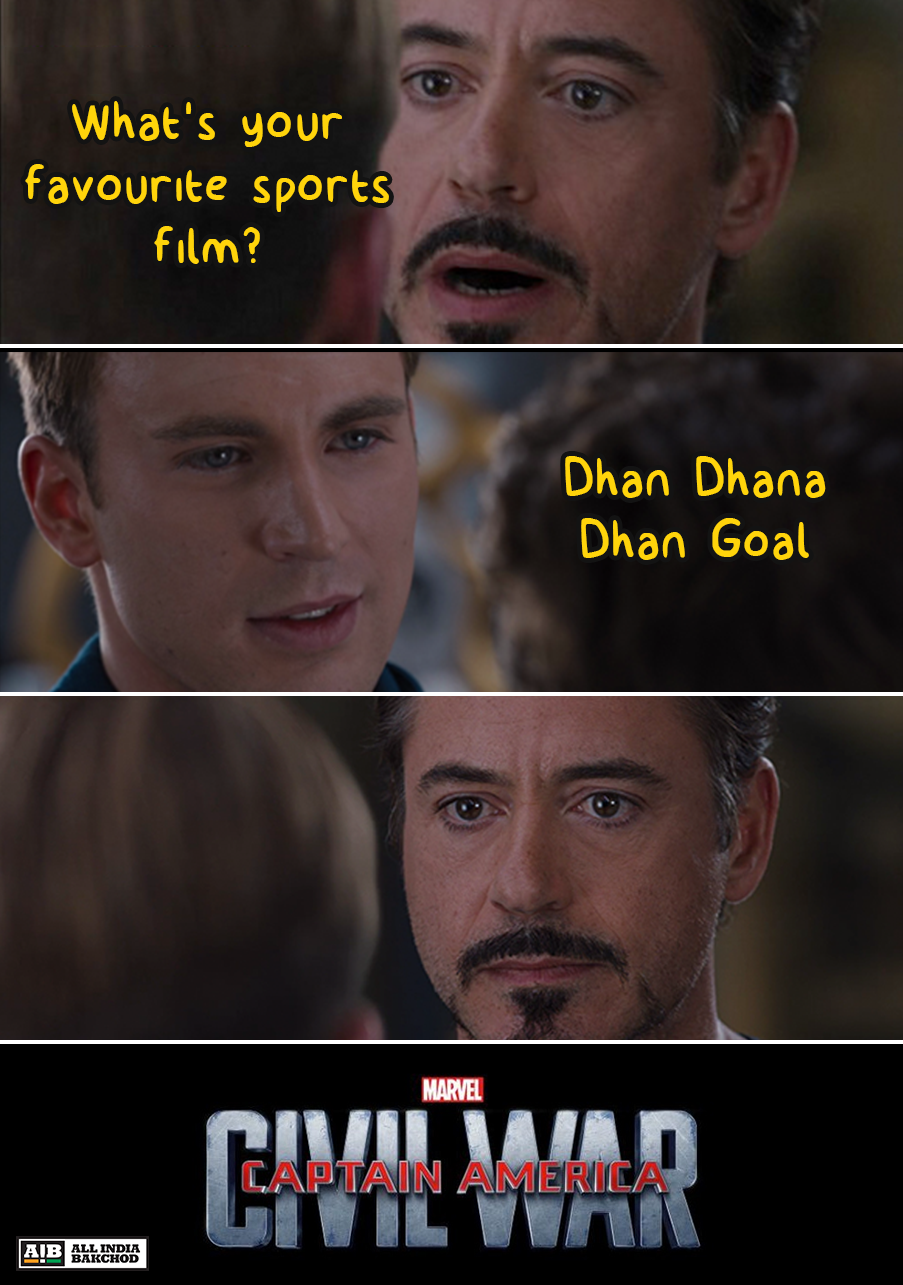 10.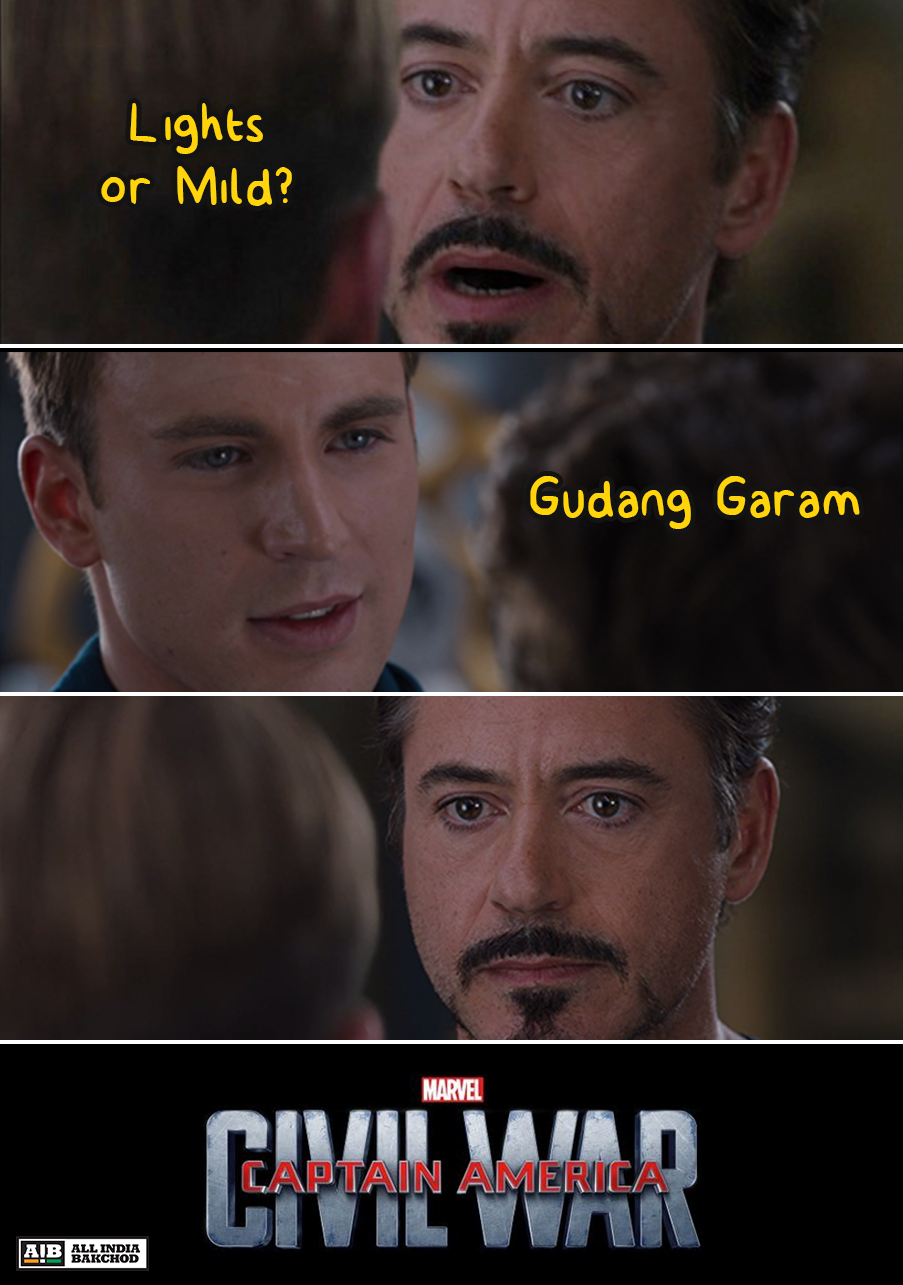 11.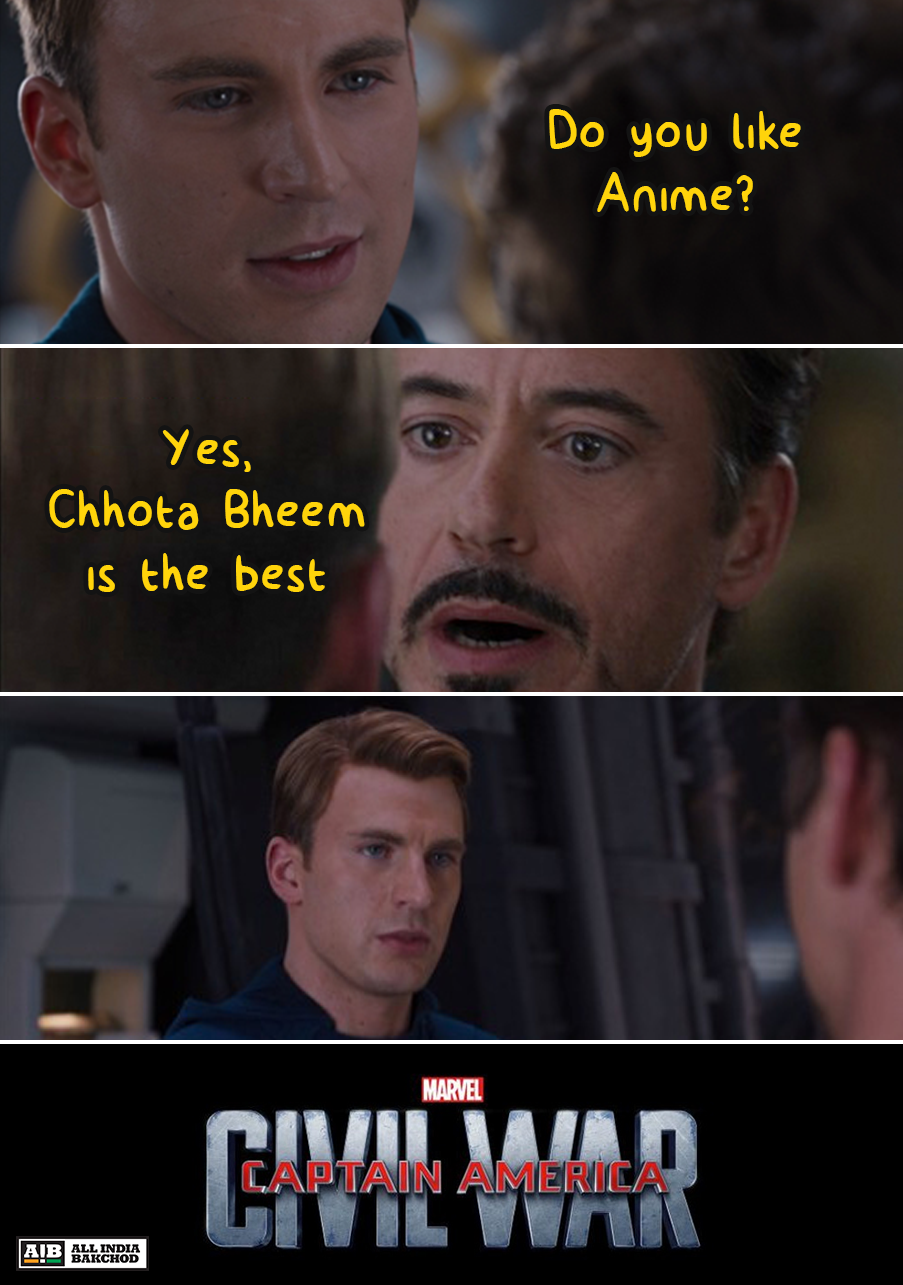 12.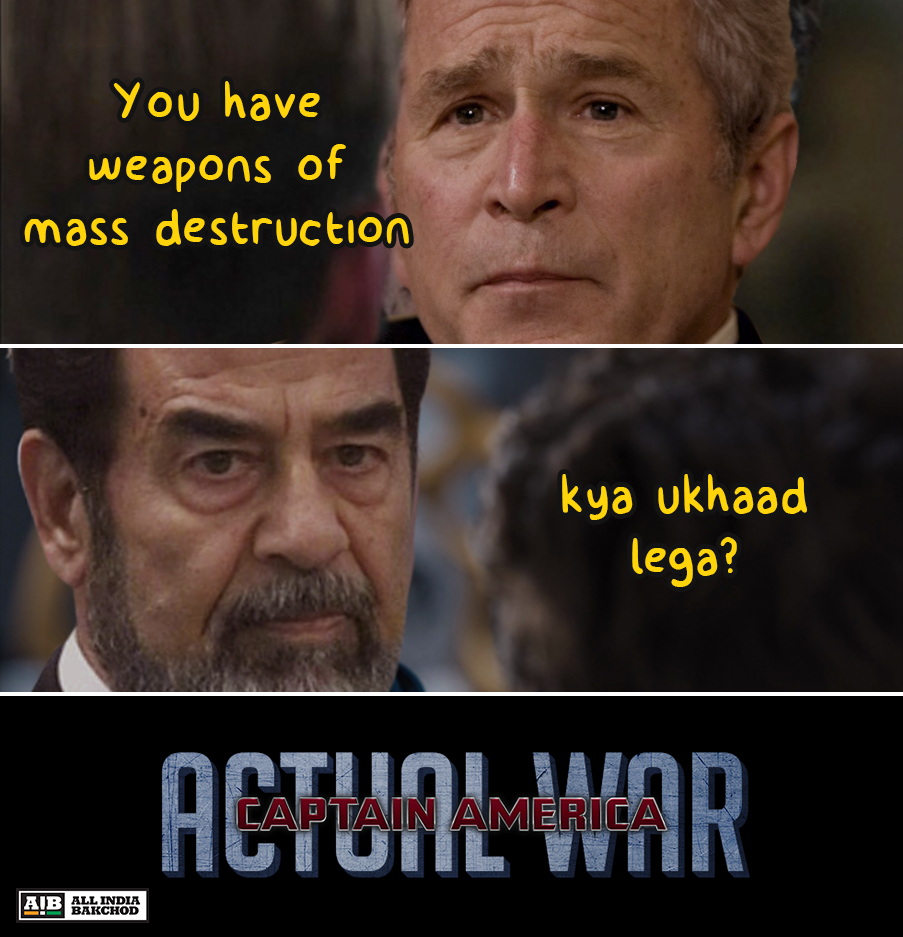 13.