Hello, people of the Internet. You probably know by now that Captain America: Civil War is a pretty fucking amazing movie. I love it a little extra because it gave birth to this beautiful Cap vs. Iron Man meme format: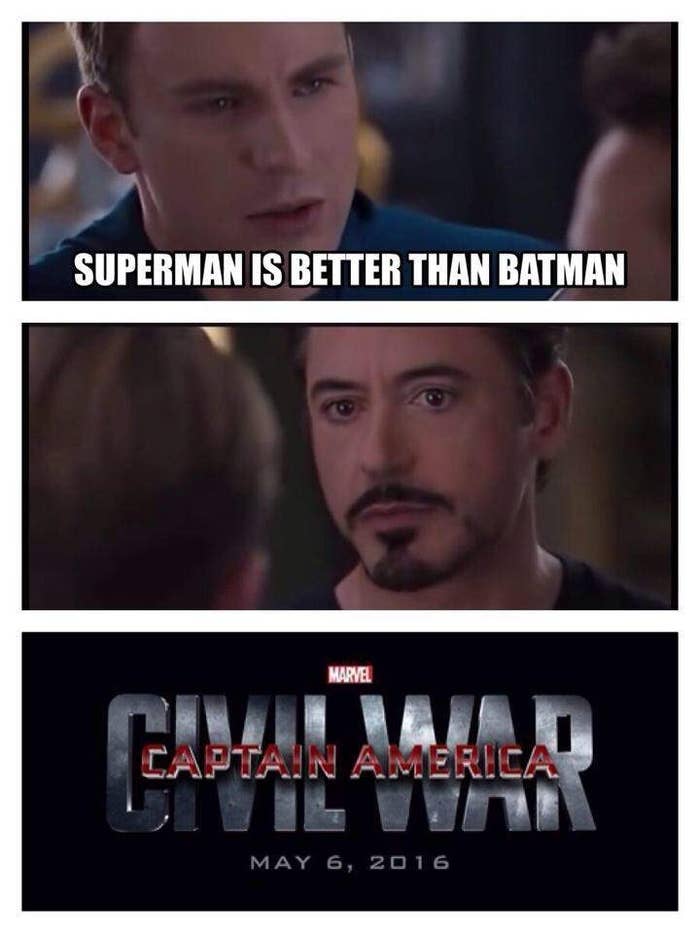 1.
And I am grateful to the folks at All India Bakchod for uploading this album, titled "Reasons for Civil War".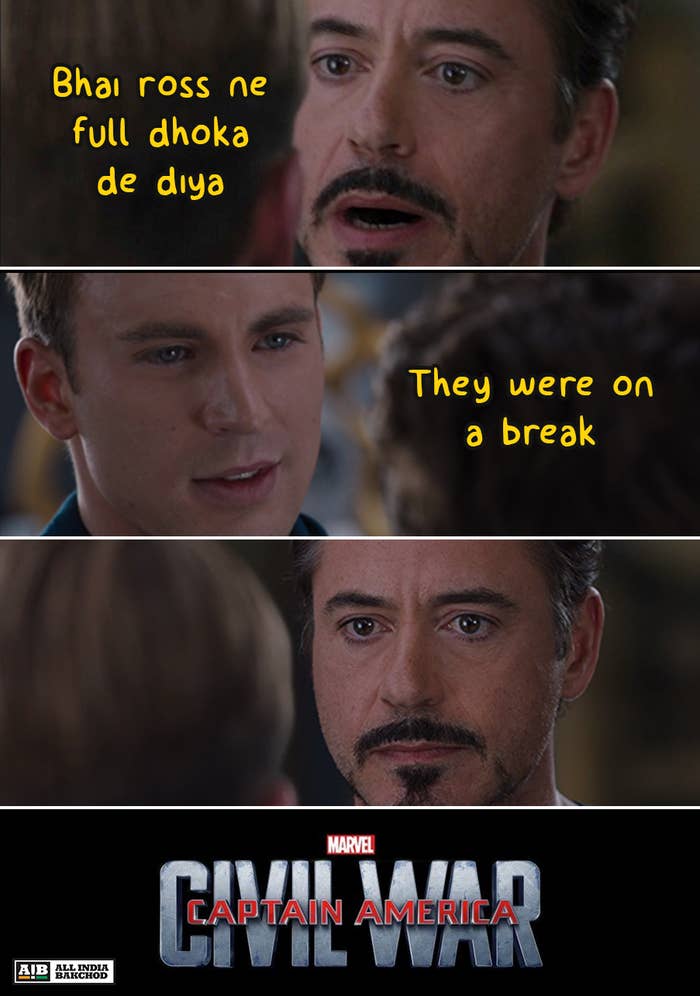 2.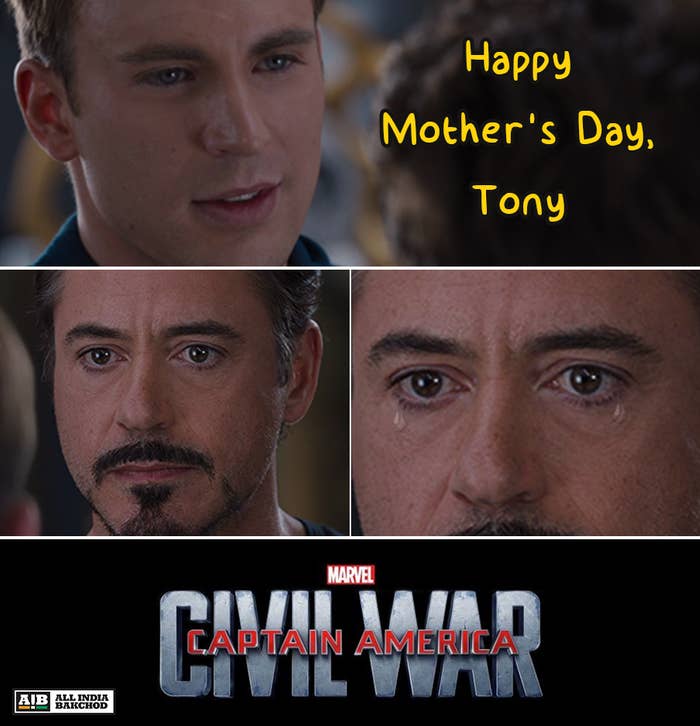 3.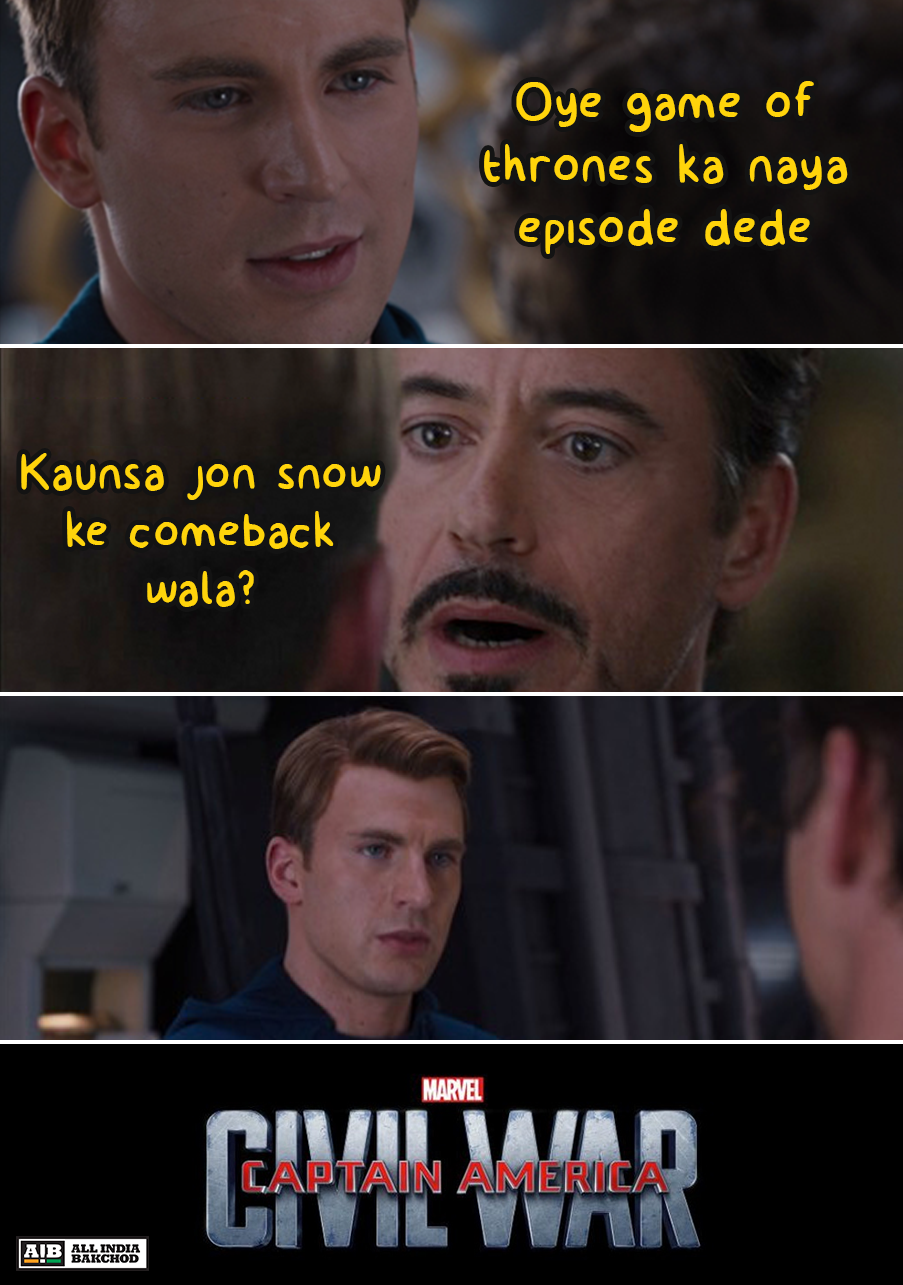 4.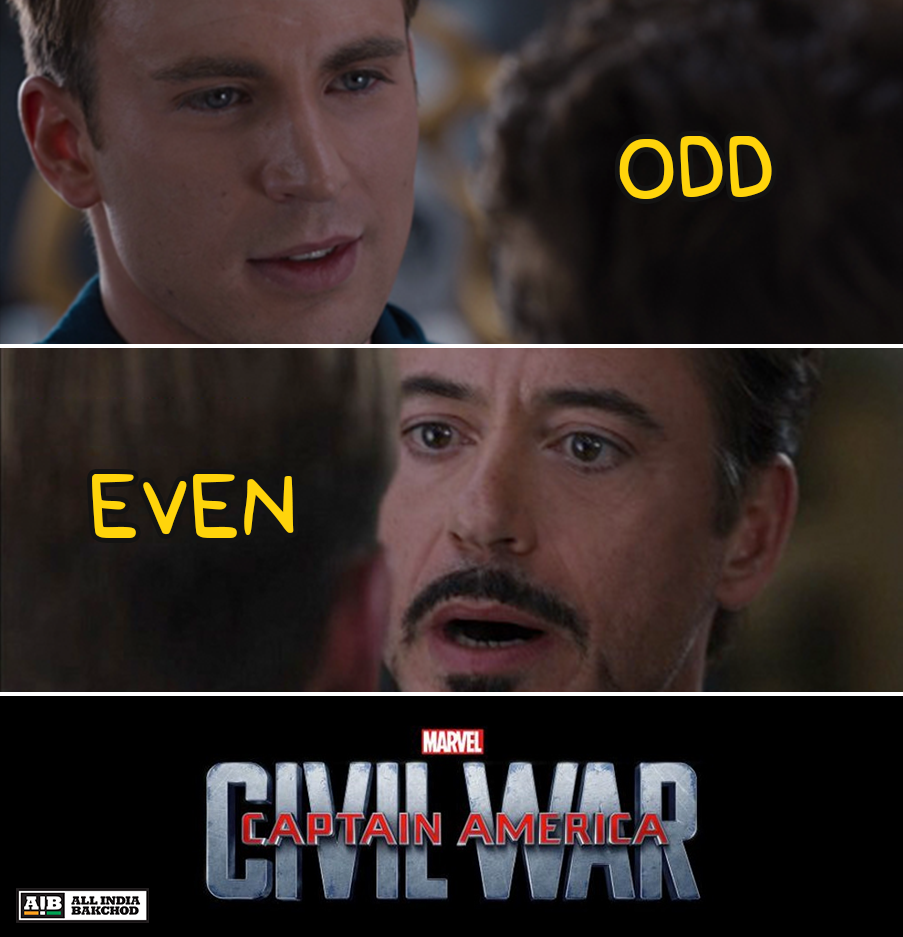 5.
6.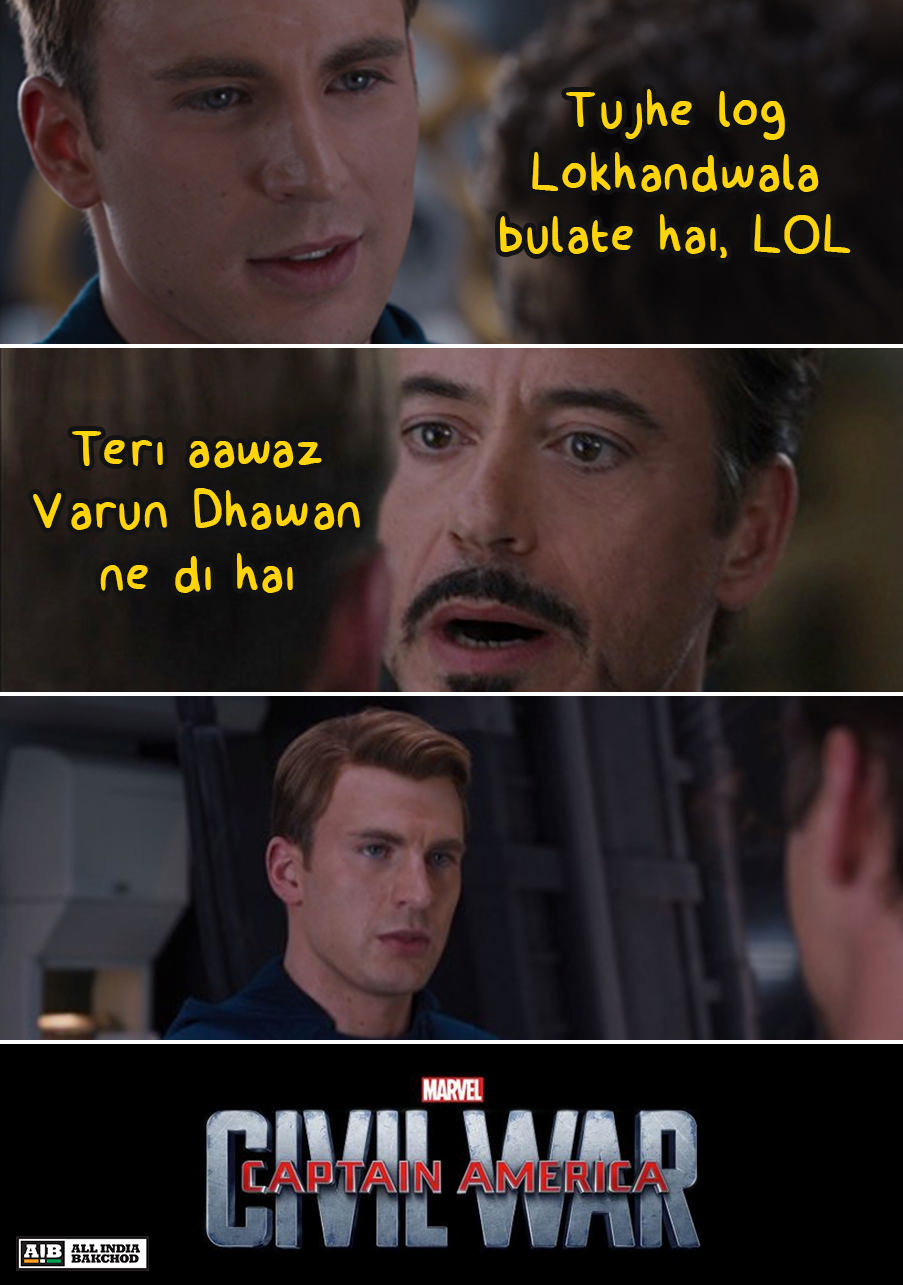 7.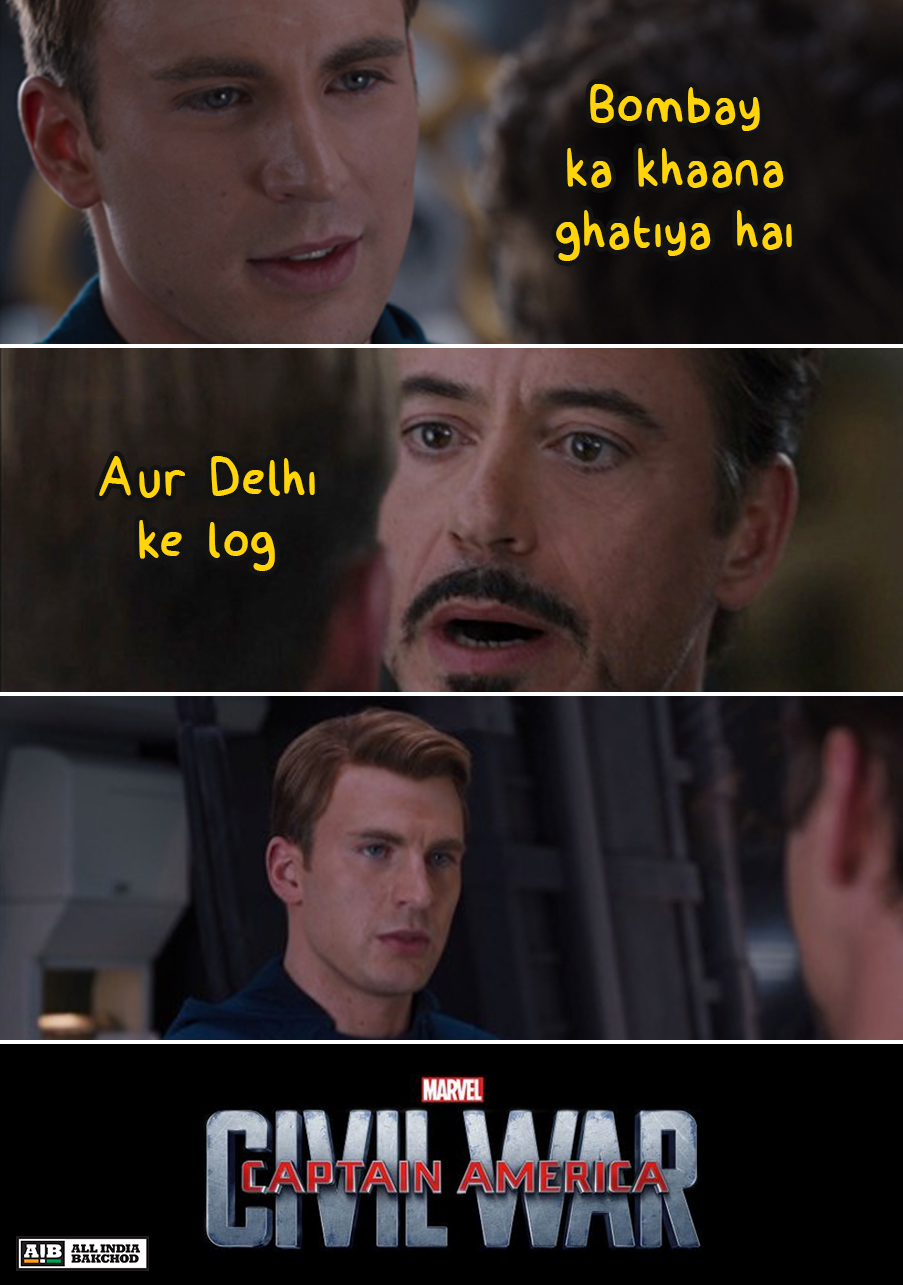 8.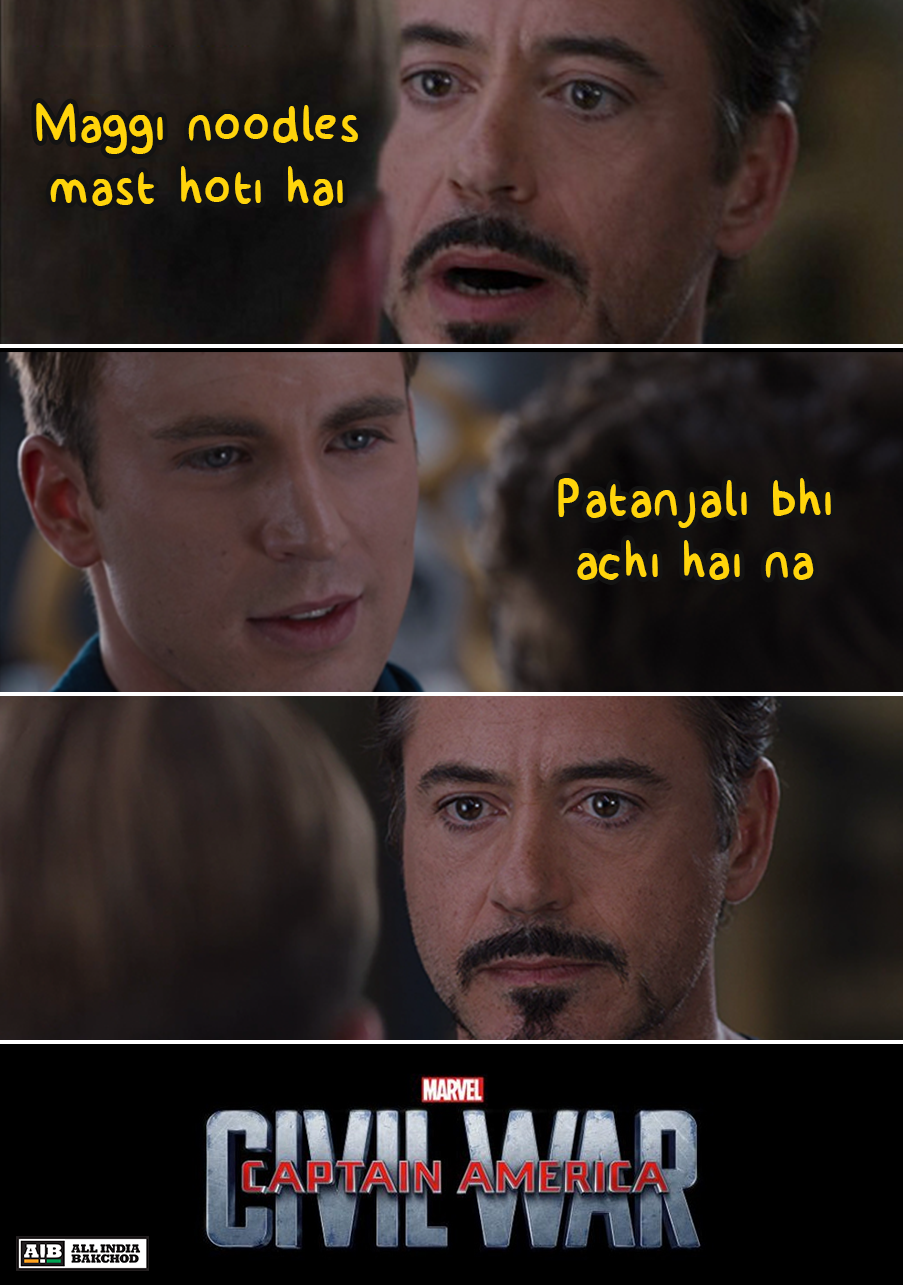 9.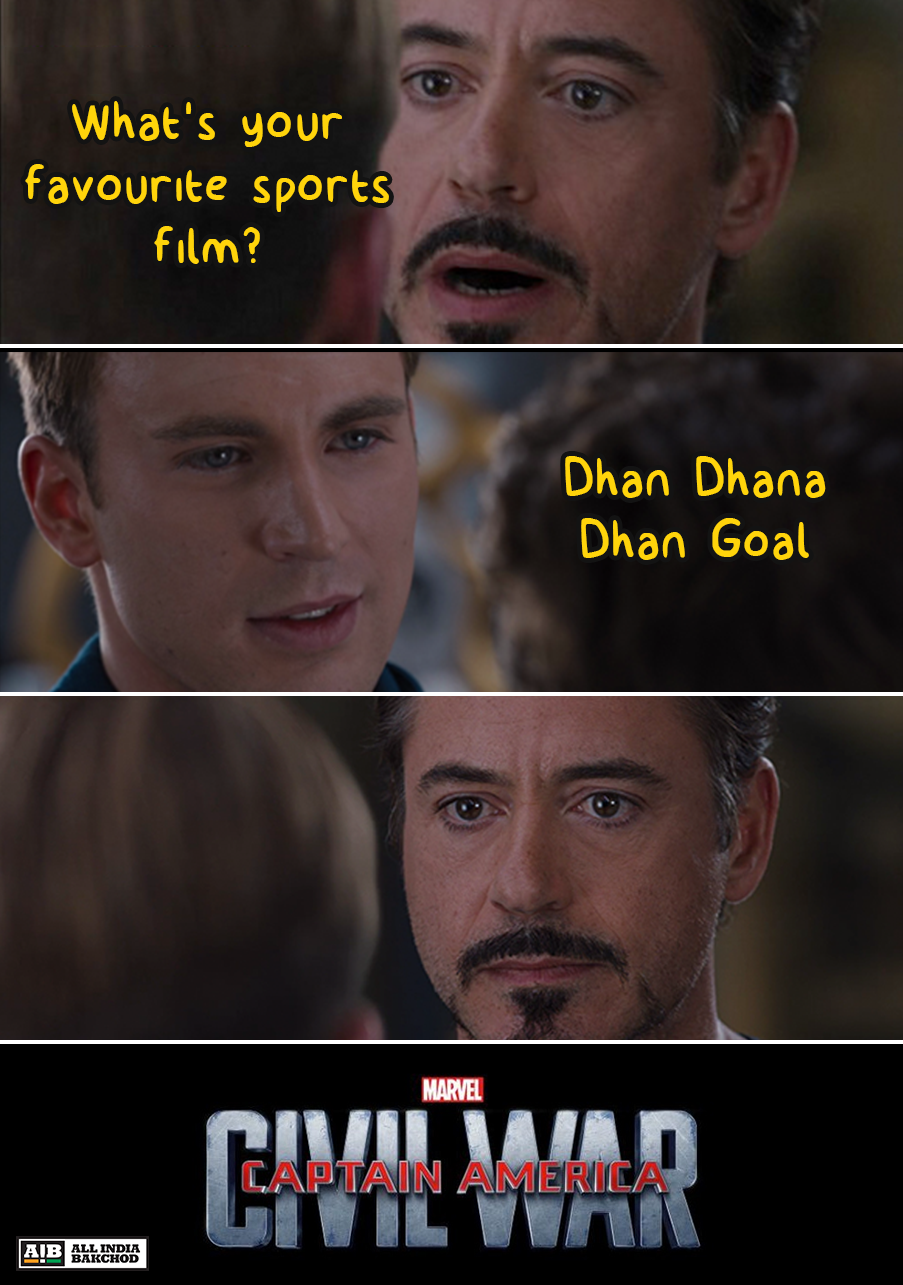 10.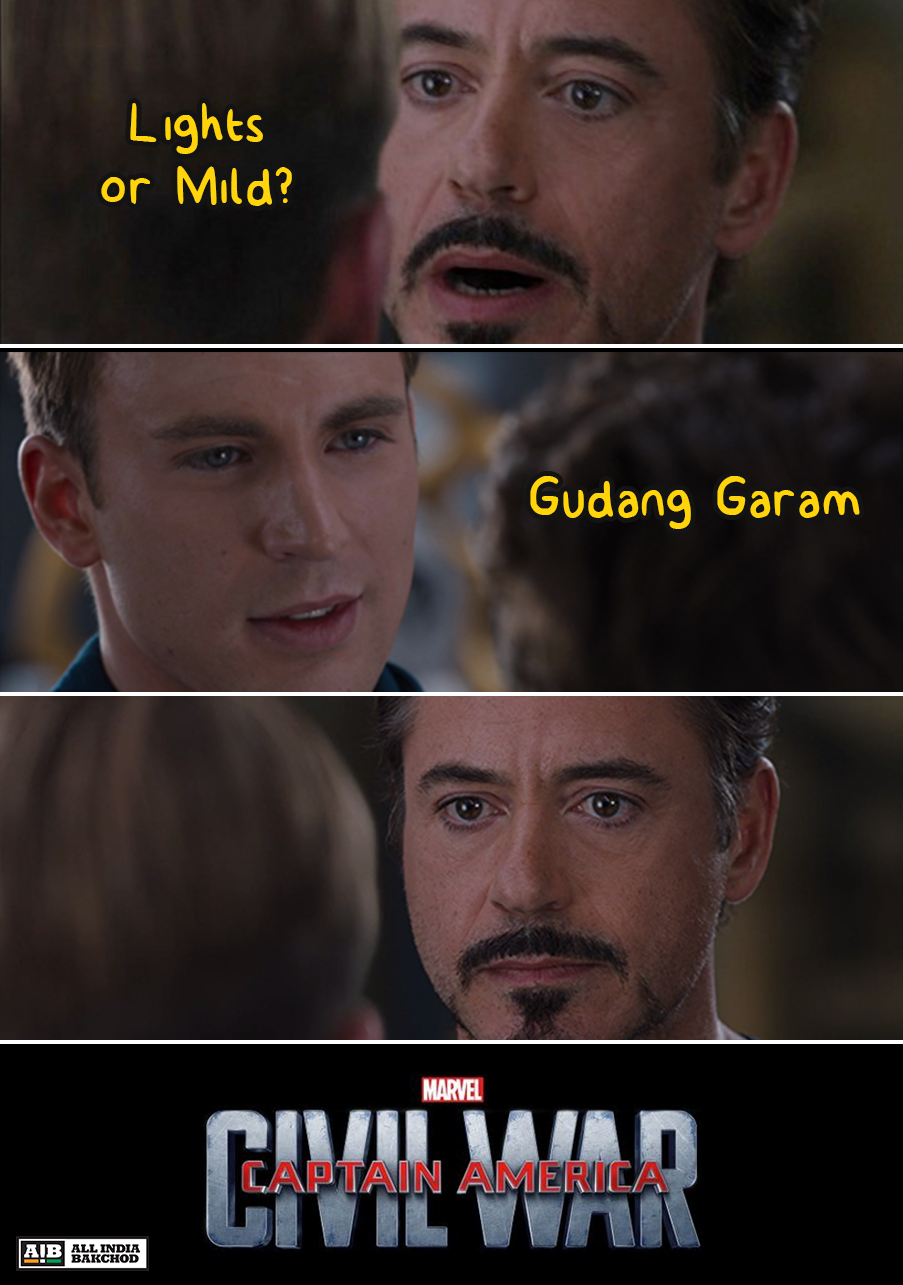 11.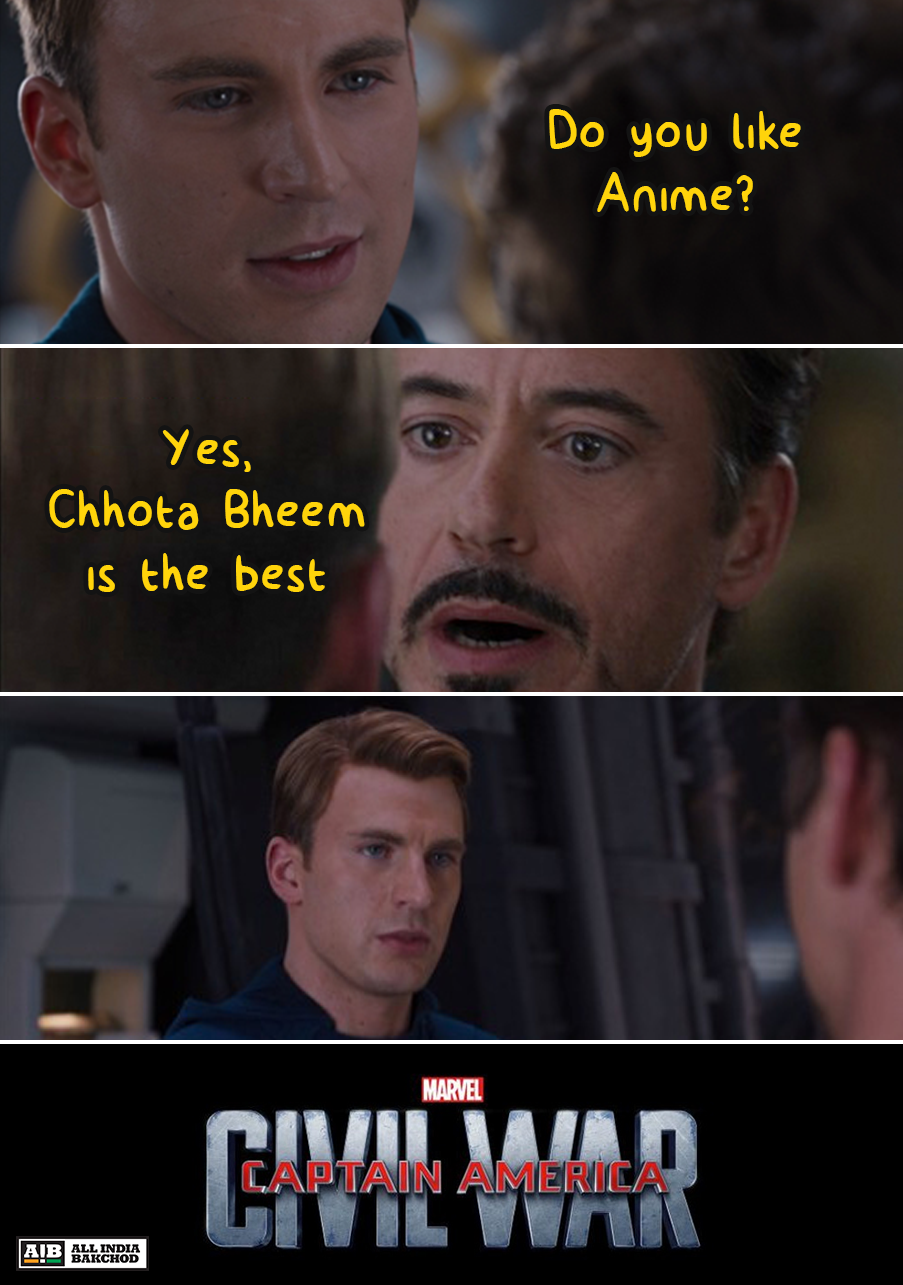 12.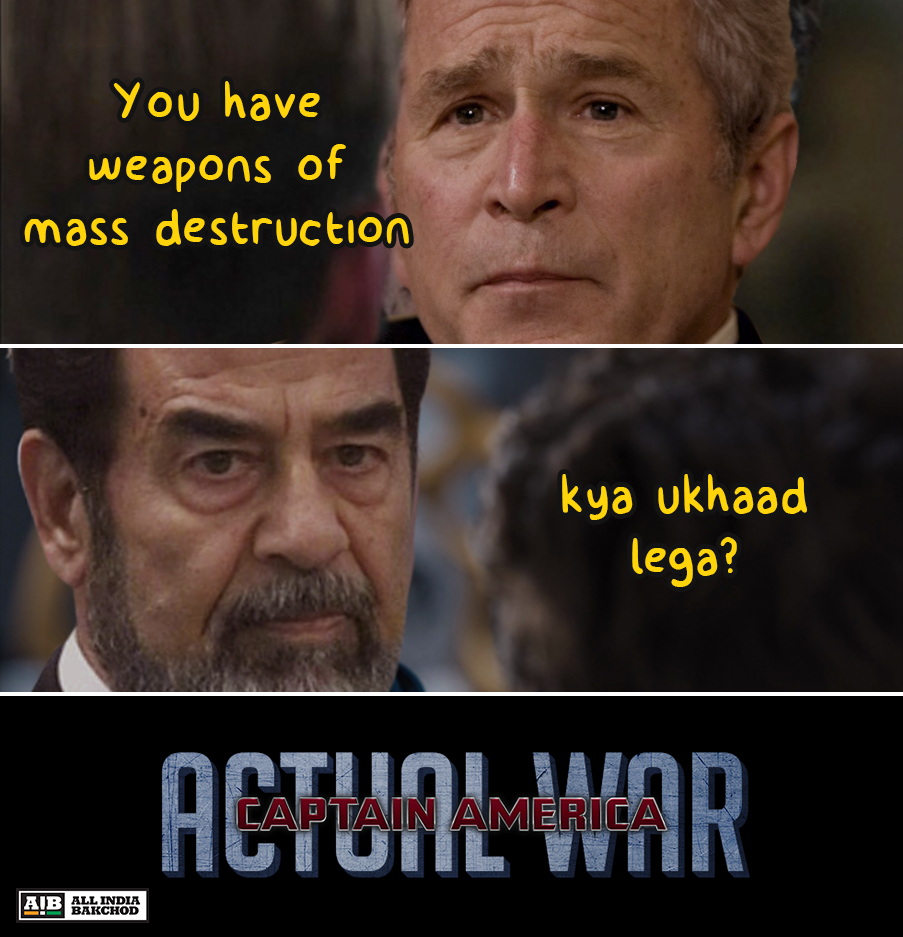 13.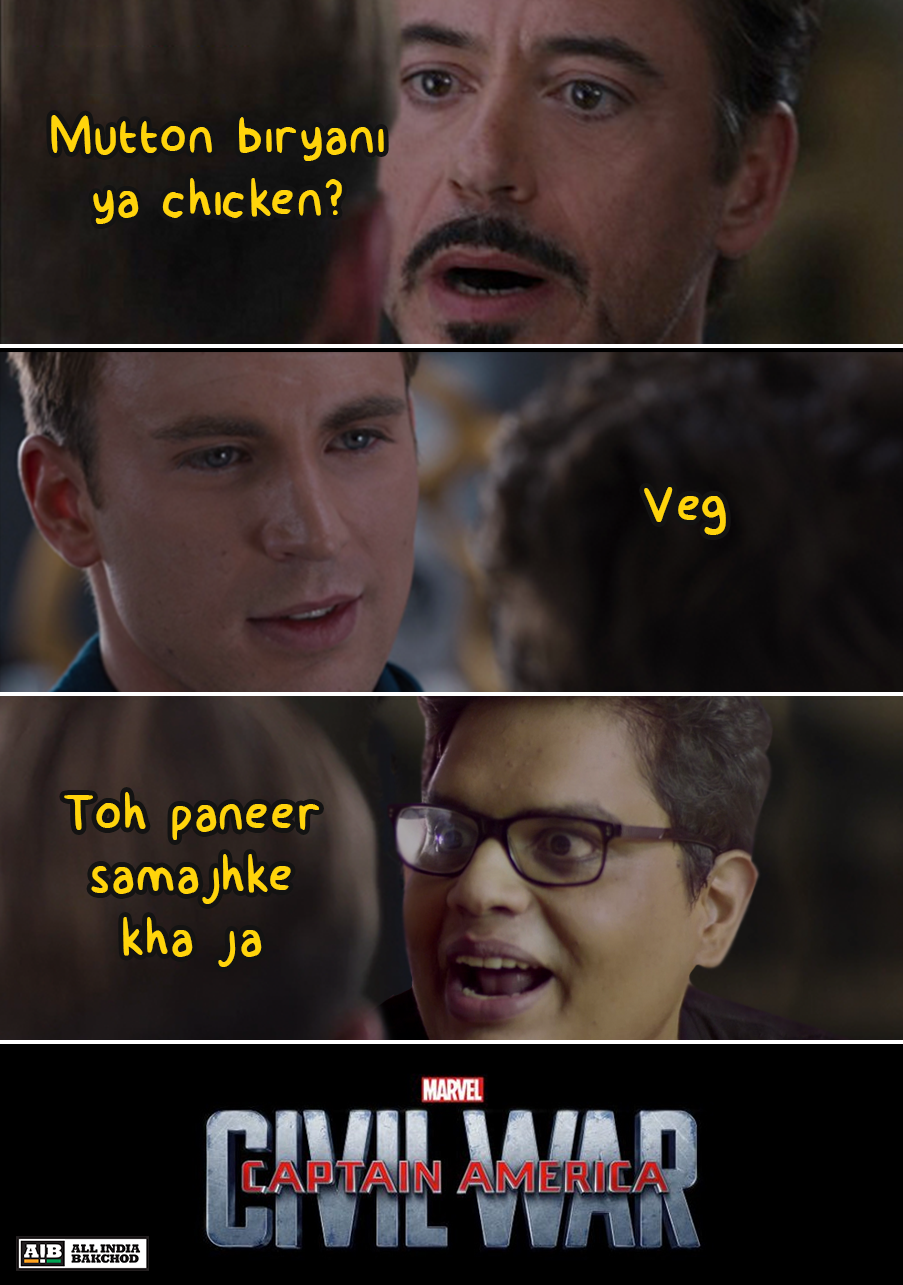 Thanks for the LOLs, you guys.