1. The band's name stems from one of those cosmically "truly weird moment(s)" wherein Jerry Garcia and Phil Lesh randomly opened a dictionary and the words — the title of an Egyptian prayer — were on the page right in front of them.
2. Their formation is "weirdly miraculous" to begin with, as each member came to the table with distinctly different musical and personal backgrounds, and all just happened to hang around the back door of the same Bay Area music shop.
3. Likewise, no one can really describe the magic of their legendary rise to fame, either. Jerry Garcia once said, "If I knew what made us popular, I'd bottle it. … Whatever it is, it invented us, we didn't invent it."
4. Before meeting any other future performing members of the band, Jerry Garcia first befriended Robert Hunter in 1960, who would go on to become the band's lyricist behind some of their biggest songs like "Sugar Magnolia," "Casey Jones," and "Truckin'."
5. Collectively, they've maintained that their purpose as a band is always to shift minds, paradigms, and "weltanschauung" — or "worldview" — according to bassist Phil Lesh.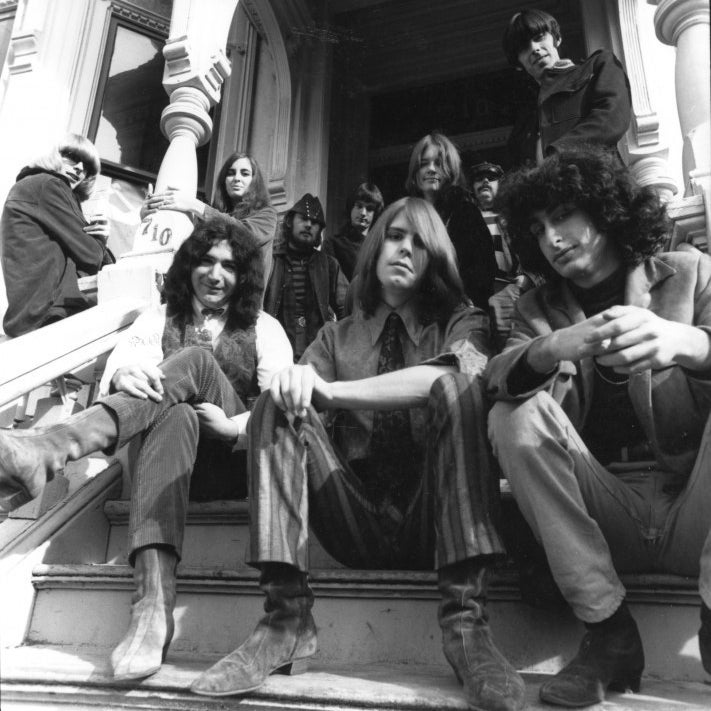 6. Their beautifully layered harmonies were influenced by Crosby, Stills & Nash.
7. Their dedication to musical and psychedelic exploration even touches their use of music theory with songs like "The Eleven" — performed in rare 11/4 time signature.
8. The band's initial popularity grew in 1965–66 by way of serving as the musical entertainment that accompanied Ken Kesey's Acid Tests.
9. Bob Weir's roommate in the band's famous house at 710 Ashbury Street was beat legend / Merry Prankster Neal Cassady…
10. …who was the source of inspiration for the first song Weir ever wrote on his own, "The Other One."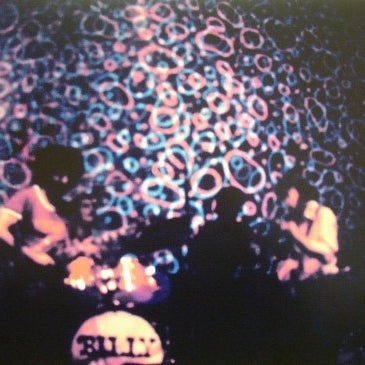 11. Coverage of the infamous raid at 710 Ashbury Street appeared in the very first issue of Rolling Stone, published November 9, 1967.
12. In June 1967, they pulled off a free performance in New York's Central Park for a whopping 450 people.
13. Their 1973 show in Watkins Glen, New York, with The Band and The Allman Brothers, drew over half a million people.
14. In 1969, they shifted gears and began integrating live albums into their discography as the best way of capturing their sound, starting with Live / Dead, recorded at Bill Graham's Fillmore West.
15. They brought the first true liquid light show back to the states after meeting its pioneers, designer Bill Ham and drummer Jerry Granelli of art group The Light Sound Dimension, while playing Paris in the summer of 1971.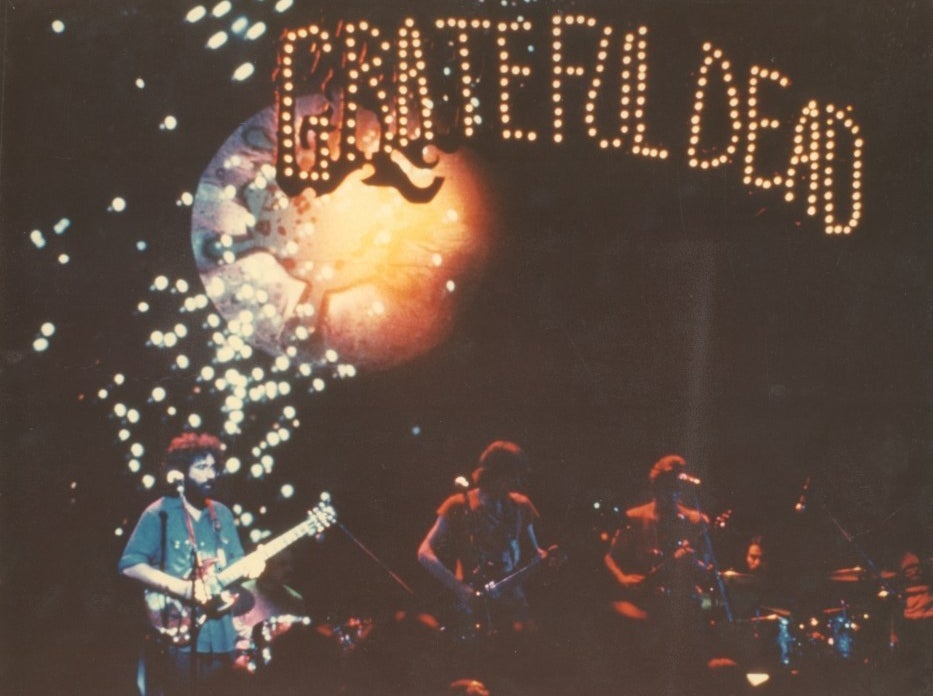 16. The song "Tennessee Jed" came to Robert Hunter "in Barcelona, Spain. Topped up on vino tinto, I composed it aloud to the sound of a jaw harp … in the late summer twilight."
17. "He's Gone" is about the band cutting ties with a corrupt manager who often disappeared on a whim, embezzled their funds…and also happened to be the father of drummer Mickey Hart.
18. Referenced in "Brown-Eyed Woman," there is no actual Bigfoot County in the United States. It's an old traveler's slang term for an area around the California/Oregon border "where Bigfoot was seen in the early days of timber and mining activity."
19. The song "One More Saturday Night" actually debuted live on a Tuesday (October 19, 1971)! That night was also pianist Keith Godchaux's first show with the band.
20.They grounded the community of the remarkable San Francisco music scene among fellow artists and concert promoter Bill Graham. Jerry Garcia worked on Jefferson Airplane's Surrealistic Pillow, and Little Feat's Lowell George produced Shakedown Street, just to start.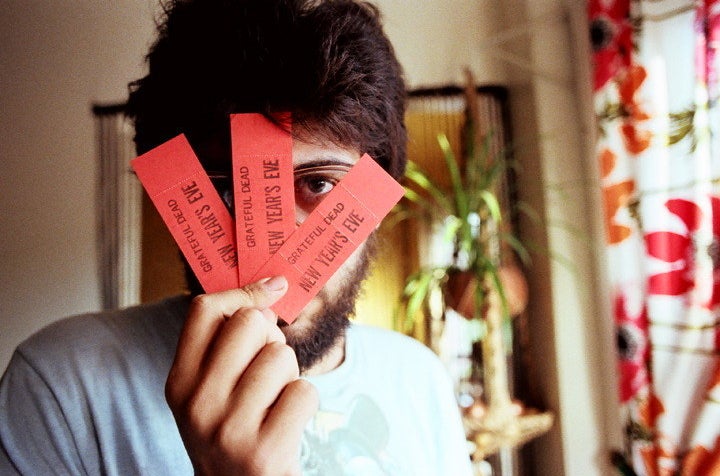 21. Susila Kreutzmann, wife of drummer Bill, was the band's first merch girl. She even had her own followers when they toured the East Coast, who'd offer to help her stock and sell shirts at each show.
22. At the height of its use, their infamous live Wall of Sound setup weighed approximately 75 tons.
23. The Wall of Sound production included a ton of military surplus equipment because it had to be "waterproof and destruction-proof" but up to "rock & roll specs … because a lot of this surplus falls apart."
24. As a truly tour-dependent band, eventually their loyal road crew was employed full time with benefits and insurance.
25. The pre-show ritual for crew members on tour in 1973 included a complimentary "steak and lobster dinner" and finding rare custom T-shirts for the gig.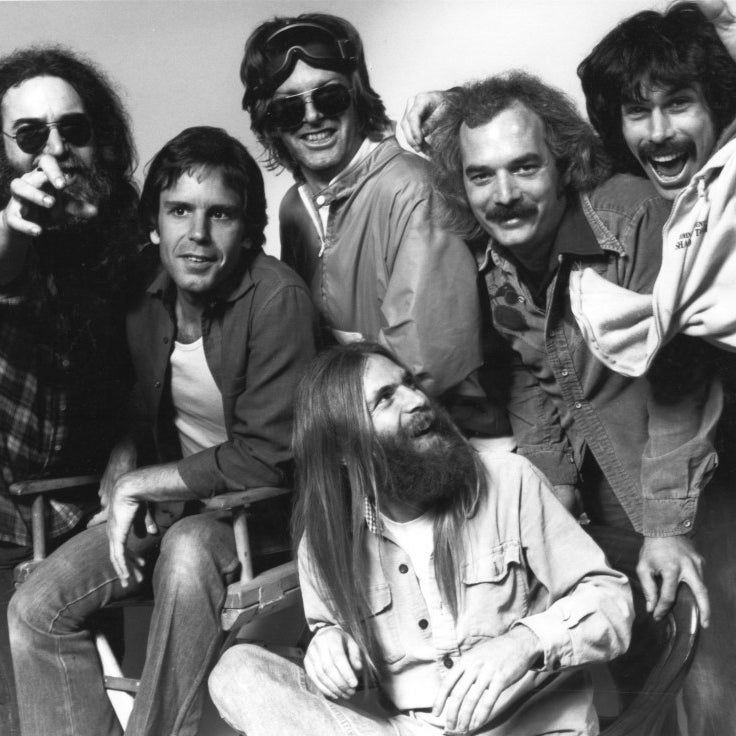 26. Custom tie-dye by artist Courtenay Pollock was featured on their speaker fronts beginning in the early days and as the backdrops for their Greek Theater runs in 1982–83.
27. In 1976, when The Dead opened for The Who in Oakland, "a shirtless Jerry Garcia kept right on dancing — in the center-field bleachers — through the first part of The Who's two-hour set."
28. In 2009, tapes from their 1978 shows at a venue situated at the feet of the Sphinx and Great Pyramid in Egypt, were made into the album Rocking the Cradle. The band was amazed by the locals "boogieing their butts off" like the best of them.
29. Jerry Garcia had to re-learn how to play guitar in 1986 while recovering from a coma.
30. And he got better with age, claiming in 1991: "As long as I'm still learning, I can keep playing. … There's a certain problem-solving aspect to improvisation that I like, it's thinking on your feet. … It's one of those things you feel or you don't."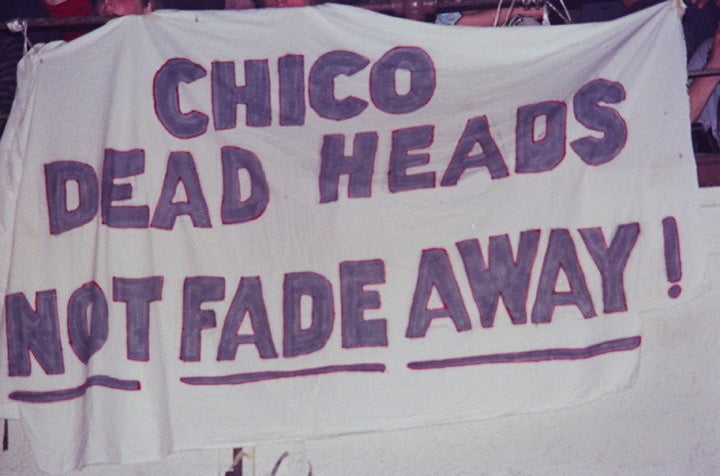 31. When Garcia passed away in 1995, he was publicly eulogized by Ken Kesey.
32. The band's first official audio archivist – Dick Latvala – began as a massive fan of the band who kept illustrated guides to shows in his notebooks from the '60s until the band officially brought him on board in 1985. There are 36 volumes of his Dick's Picks series from the archives, now managed by his successor David Lemieux.
33. Jerry Garcia noted in an interview that the song "Casey Jones" is a "pretty good musical picture" of the substance referenced in its chorus – "A little bit evil. And hard-edged. And also that sing-songy thing… a little melody that gets stuck in your head."
34. Jerry Garcia served on the board of directors for a nonprofit called The Rex Foundation that was built to support grassroots/artistic enrichment in "the spirit of generosity and concern that evolved in the culture surrounding Grateful Dead concerts."
35. The band also contributed to the 1992 bronze medal-winning Lithuanian basketball team after the country regained their independence from the Soviet Union in 1990. Their donation supported the team's travel and their set of downright dope tie-dye uniforms.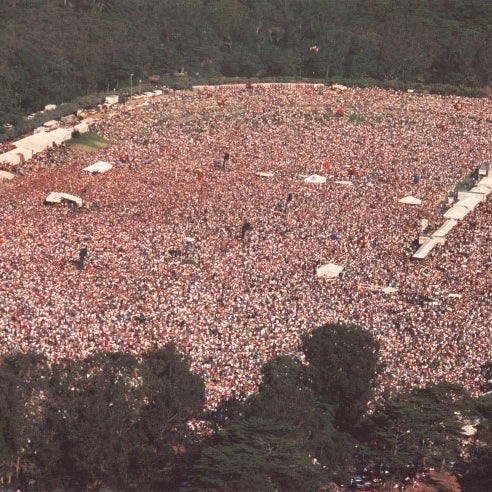 36. Al and Tipper Gore are noted Deadheads (down to wearing J. Garcia neckties while campaigning) and even attended 1992's RFK Stadium show within weeks of Gore being named Clinton's vice presidential candidate.
37. NBA legend Bill Walton is also a noted vocal Deadhead, having seen over 850 shows in his lifetime, beginning in 1967.
38. Director Francis Ford Coppola commissioned Mickey Hart and Bill Kreutzmann's Rhythm Devils and Phil Lesh to contribute to the score of Apocalypse Now.
39. And Martin Scorsese will be filming the final "Fare Thee Well" shows featuring "core four" members in Chicago, IL for a documentary on the band this summer.
40. Grateful Dead is for the children! Jerry Garcia's last recorded project was a kids' album called Not For Kids Only, and in 1991, Bob Weir co-wrote a children's book with his sister called Panther Dream that educates kids about the rainforest.

41. In 2012, drummer Mickey Hart "sonified" the Golden Gate Bridge on its 75th anniversary, creating a new original composition from sounds generated throughout the bridge's structure.
42. Even as they tour today in different breakouts and incarnations like Furthur and Ratdog, there's still a snail mail ordering system for tickets — and the envelope art is amazing as ever.
43. The only band that's ever been granted permission to sample one of their songs so far is Animal Collective. Part of "Unbroken Chain" is an integral part of their 2009 song "What Would I Want? Sky."
44. In addition to being a musician and visual artist, Jerry Garcia loved scuba diving and comic books.
45. Young Bobby was suuuuuuuch a babe.
46. Bobby Shorts-era Bobby? Still babin'.
47. Best of all, there's a real reason for Bobby Shorts! He explains: "I've always had a certain aversion to heat. And for me, the name of the game on stage is 'beat the heat.' It's always July under the lights… So, shorts."
48. Phil Lesh's enduring love of the sweatband is a legacy unto itself.
49. No matter how many thousands of times "Dark Star" keeps being played, every single version is magically different.
50. No other band in the world can sound so undeniably pretty, surprising, and solid all at the same time, over time. Long Live the Dead!