30 Lines Proving 2014 Was The Year Of The Singer-Songwriter
No matter the genre, these thoughtful lyrics will get you right in the gut. Celebrate the Year in Music and get the last of your 2014 discoveries in now with Spotify!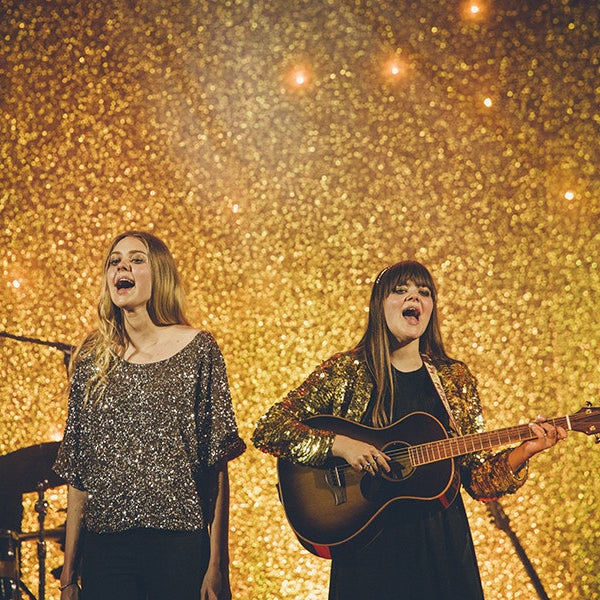 1. "I'm an open book, clear and white as a morning skyline. I've got no candy-coated lines, no pretty words, no compromise..."
 – Elizabeth & The Catapult, "Open Book"
2. "Something good comes with the bad, a song's never just sad, there's hope, there's a silver lining..." – First Aid Kit, "My Silver Lining"
3. "This cowboy's running from himself, and she's been living on the highest shelf. Oh, and they come unstuck..." – Vance Joy, "Riptide" 


4. "Coldest winter for me, no sun is shining anymore, the only thing I feel is pain, caused by absence of you..." – Milky Chance, "Stolen Dance"
5. "You got me here, locked in this bathroom full of tears, and I have begged for you and I have borrowed, but I've been the only sister to my own sorrow... – Jenny Lewis, "Just One of the Guys"
6. "Don't you know me? No family is safe, when I sashay..." – Perfume Genius, "Queen"
7. "I had to go through hell to prove I'm not insane, had to meet the devil just to know his name..." – Ella Henderson, "Ghost"
8. "I know my words will dry upon the skin, just like a name I remember hearing..." – Sylvan Esso, "Coffee"
9. "People turn the TV on, it looks just like a window – digital witnesses, what's the point of even sleeping? If I can't show it, you can't see me..." – St. Vincent, "Digital Witness"
10. "There is a way to be yourself, I assure you this; there's a way to catch your dreams without falling asleep; you might as well get it while you can, babe..." – Seinabo Sey, "Younger"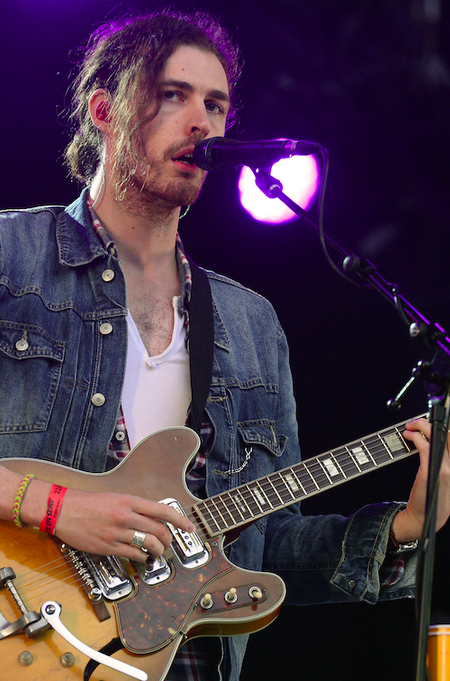 11. "A friend indeed, come build me up; come shed your light, it makes me shine; you get the message, don't you ever forget it; let's laugh and cry, until we die..." – Mapei, "Don't Wait"
12. "The truth could never come without your smile; but life should've warned you, a limit known is a limit left behind..." – How to Dress Well, "Repeat Pleasure"
13. "How I learned not to care, if you're not the story that's easily seized; and how can you treat me so badly, if you love me don't treat me so mean..." – Foxygen, "How Can You Really"
14. "At the bottom of a well, I'm reliving my own hell, someone throws the ladder down, still don't know what I have found, in our love..." – Sharon Van Etten, "Our Love"
15. "You could be my favourite faded fantasy, I've hung my happiness upon what it all could be, and what it all could be, with you..." – Damien Rice, "My Favourite Faded Fantasy"
16. "When your legs don't work like they used to before, and I can't sweep you off of your feet, will your mouth still remember the taste of my love? Will your eyes still smile from your cheeks?" – Ed Sheeran, "Thinking Out Loud"
17. "Take me to church, I'll worship like a dog at the shrine of your lies, I'll tell you my sins and you can sharpen your knife, offer me that deathless death, Good God, let me give you my life..." – Hozier, "Take Me to Church"
18. "Even though computers are taking up my time, even though there's satellites roaming in space, even though my phone predicts the weather, we still can't help you, the future is slow coming..." – Benjamin Booker, "Slow Coming"
19. "I took a seat by the sea and I laid beneath the evergreen trees, and I decided I'd just try to be me, and I stopped seizing up, and so the season's up, flavor your heart and your soul..." – Twin Peaks, "Flavor"
20. "Nothing lasts, nothing stays, caught in this procession of unchanging days; what's new is old, what's old is gone; you're pushed up to the edge, so put your wingsuit on..." – Phish, "Wingsuit"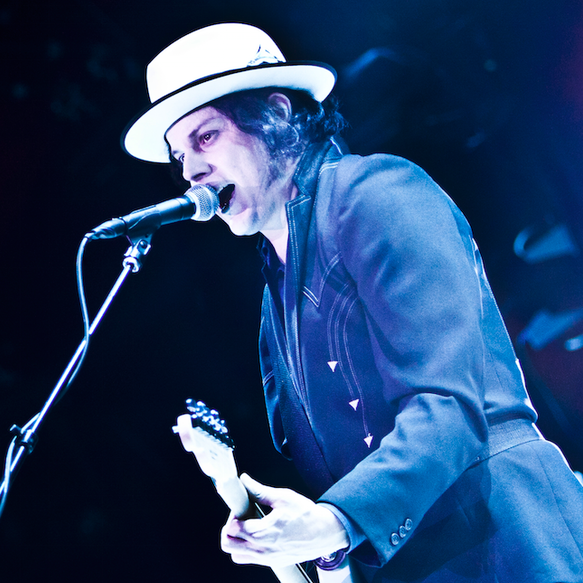 21. "Met Buddha yet another time and he showed me a glowing light within, but I swear that God is there every time I glare in the eyes of my best friend..." – Sturgill Simpson, "Turtles All the Way Down"
22. "You were raised on a promise to find out over time, better come around to the new way, or watch as it all breaks down here, under the pressure..." – The War on Drugs, "Under the Pressure"
23. "What Mom don't know has taken its toll on me; it's all I've seen that can't be wiped clean; it's hard to believe what it's made of me..." – Mac DeMarco, "Passing Out Pieces"
24. "They wanna burn down the prison, they're lighting fires with the cash of the masses, and like the dough I don't fall down; I'm so Detroit, I make it rise from the ashes..." – Jack White, "Lazaretto"
25. "Now we don't have to take it to extremes, we'll keep our hands, our legs, even our lips apart; but I'm giving you my heart, my whole heart..." – Angel Olsen, "Hi-Five"
26. "I'm so tired of being alone, these penitent walls are all I've known; songbird calling across the water, inside my silent asylum; blue, blue moon; oh don't leave me on my own..." – Beck, "Blue Moon"
27. "I cannot come back to this neighborhood, without feeling my own age; I walk past these houses where we once stood, I see past lives but somehow you're still here..." – Real Estate, "Past Lives"
28. "It must be tiring trying so hard, to look like you're not really trying at all; I guess if you're afraid of aiming too high, then you're not really gonna have too far to fall..." – Courtney Barnett, "Out of the Woodwork"
29. "Can't find the lust, blown things on the bed; where is the heart? I walk with love. Death brings us close, death brings a ghost, with light and with love, tell me what to do..." – Woods, "With Light and With Love"
30. "What a thing to be a witness to the sunshine, what a dream to just be walking on the ground, what a time to live among the ashen remnants of our love, it came before and I'm still looking for that now..." – Conor Oberst, "Hundreds of Ways"