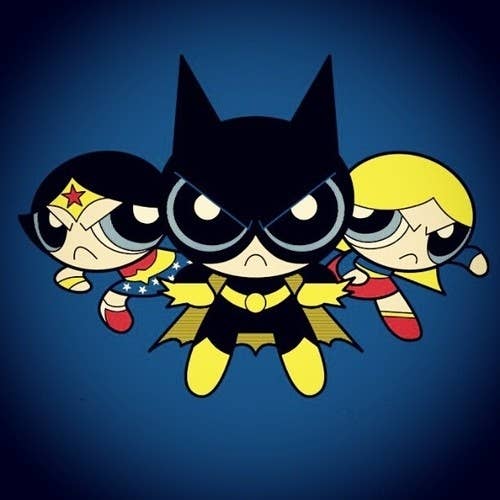 I cannot figure out for the life of me why on Earth's televisions there is not an animated program powered by strong, fun and female characters. The audience is there. The audience has always been there. In feature films and straight-to-video DVDs the female leads have been there. Whether they're princesses, cowgirls, or ogres. Live-action movies and cable TV shows have prominent female leads geared to pre-teeen/teenage girls and are immensely successful. The toddler set made a curious bilingual girl and blue monkey a sensation. Which leads me to question that despite having these examples there remains a gaping hole on television for the next generation of animated girl power.
The 'Powerpuff Girls' reigned for six years as three super-powered little girls battling monsters and evil geniuses in the city of Townsville. They used their smarts and teamwork to save the day. They were adorable but powerful. Isn't that what we want to project to our daughters that they are stronger than they know and that they can solve any problem? Boys watched too the same way girls watch male-dominated shows now. Only the girls don't have that many choices. Their limited options are of little concern it seems to networks and advertisers. Unless the show is strictly designed to appeal to girls through toy tie-ins show runners have little patience or interest in developing original programming about empowering young female minds. There is more to creativity than dealing with 'mean' girls or searching for a lost puppy. Sometimes the prospect of expanding the boundaries of their imaginations and what girls are capable of can be as exciting as designing monsters, robots or super-powers for boys.
Super powers for example are not limited to boys. While there have been animated teams of heroes including female members for some time there has not been one made of just girls. On Cartoon Network, a series of shorts appeared featuring different heroes as a part of their DC Nation animation block of shows based on DC comics characters. One series in particular, Super Best Friends Forever, featured teenage versions of Supergirl, Wonder Girl and Batgirl. Created by Lauren Faust, SBFF, carried on a similar animation style she used on Powerpuff Girls. The vivacious characters were always ready to battle the villains while dealing with their friendship. It was fun, funny and action-packed. There is no report of DC and Cartoon Network making it into a regular series. This is a lost opportunity for both the network and the comic book publisher. An opportunity to expand programming to young girls with a quality show about powerful girls in action and bring awareness to comic book characters they can latch onto as they grow older and possibly read and collect their titles.
I would just like my daughters and girls everywhere to have a chance to experience the same wonder and enjoyment of playing the part of their favorite superhero. The Halloween costumes, the bounding in the air pretending to fly, the chance to save someone even if it's just a Teddy Bear from a "burning" building and most of all learning that justice and doing what's right is important. Can they be taught other ways? Sure. Are they as much fun? Probably not.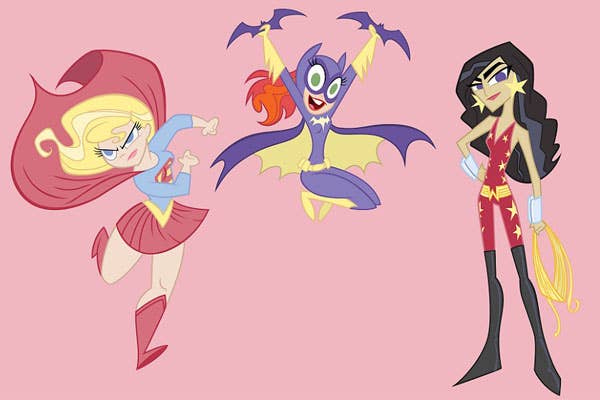 This post was created by a member of BuzzFeed Community, where anyone can post awesome lists and creations.
Learn more
or
post your buzz!