Journalist Nikhil Inamdar, along with his 23-year-old cousin Ameya Marathe, recently travelled to the Marathwada region of Maharashtra to photograph the effects of the region's severe ongoing drought. In a photo essay published on The News Minute, they describe the consequences of a drought that has now lasted four years in a row and affected all of the region's 8,000-plus villages.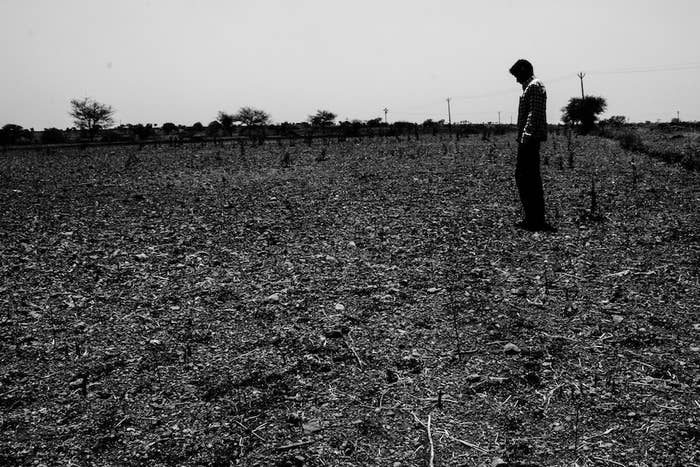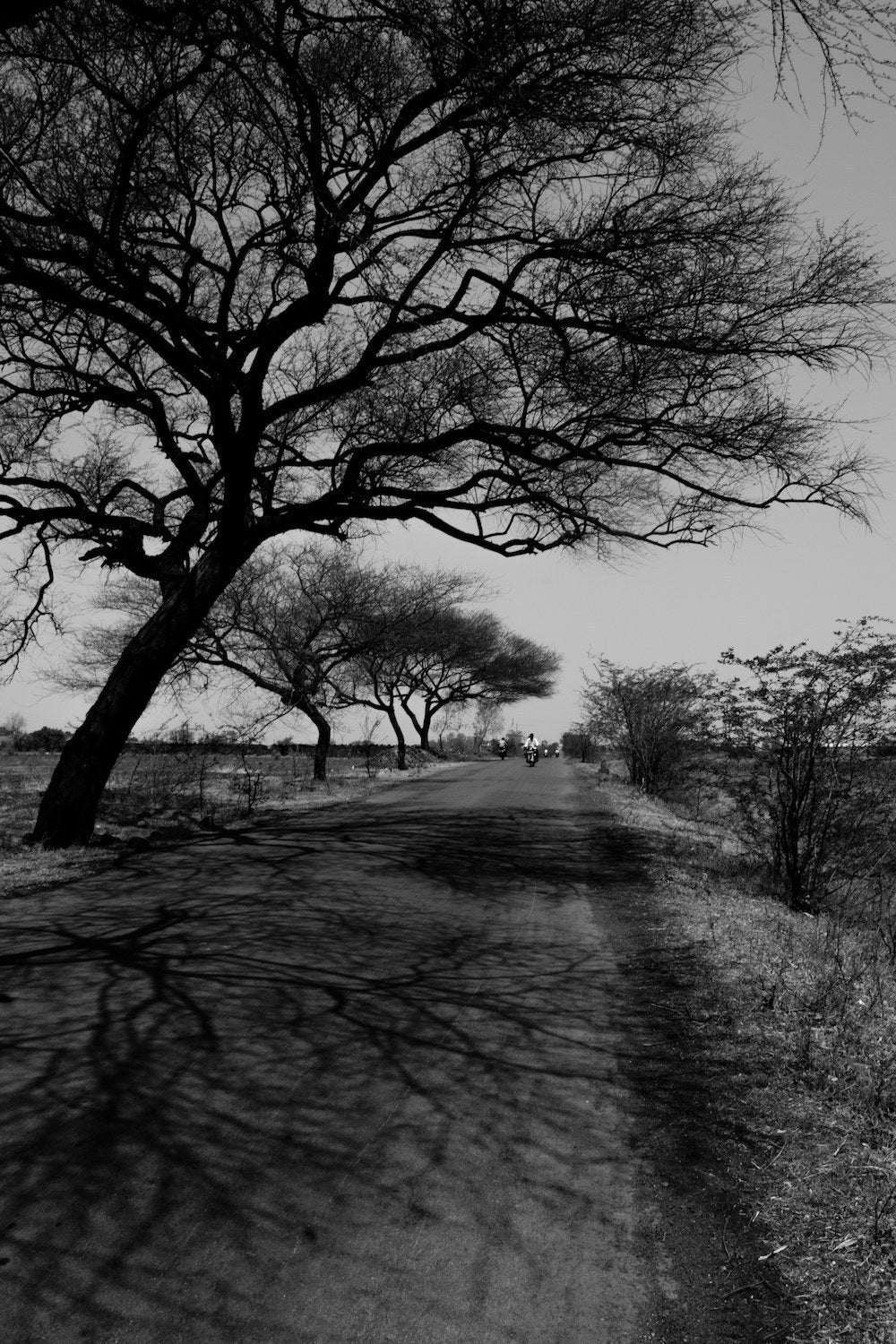 Captioned: Left - Off the state highway a few kilometers outside Latur town, a parched tree casts a scarce shadow.
Right - Distressed farmer suicides have averaged 9 a day. The drought has literally sucked life out of Maharashtra's agrarian communities.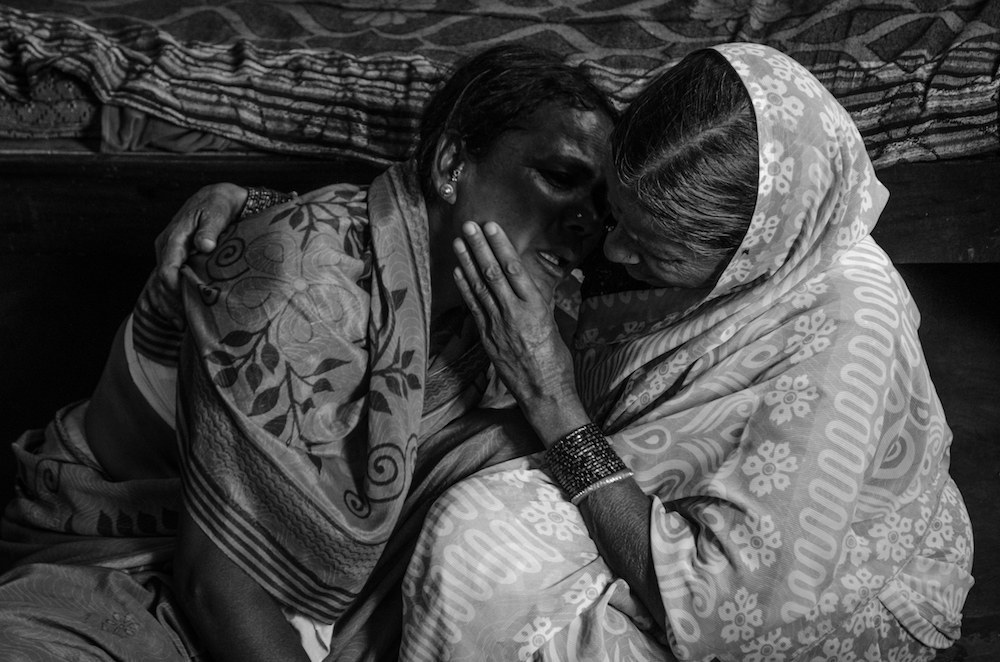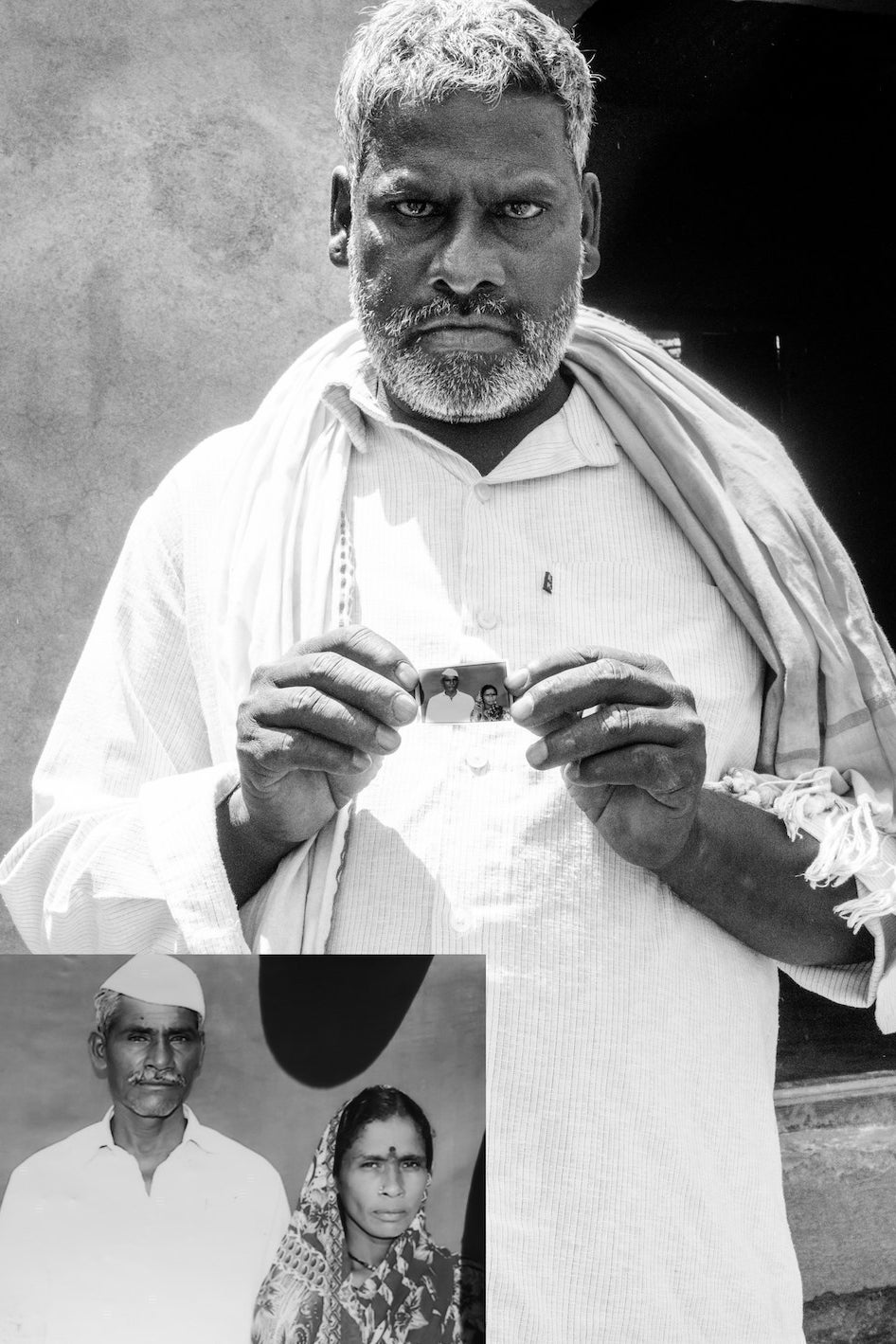 Captioned: Left - A relative of Mali shows his only photograph. With him in the picture, is his widowed wife in better times.
Right - The streets of Latur town are perpetually lined with steel jugs in anticipation of a tanker's arrival.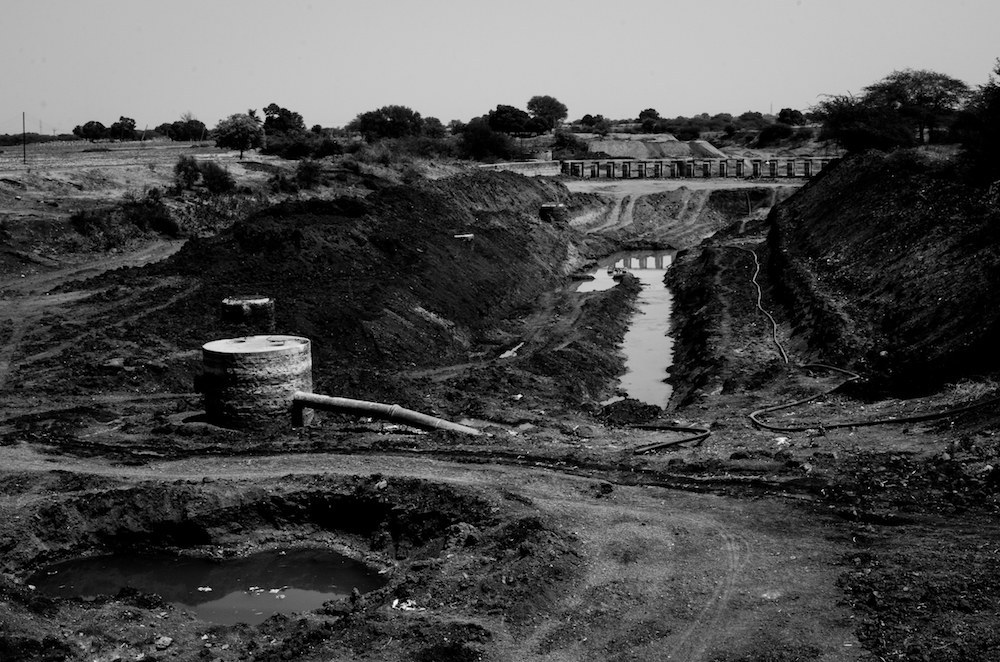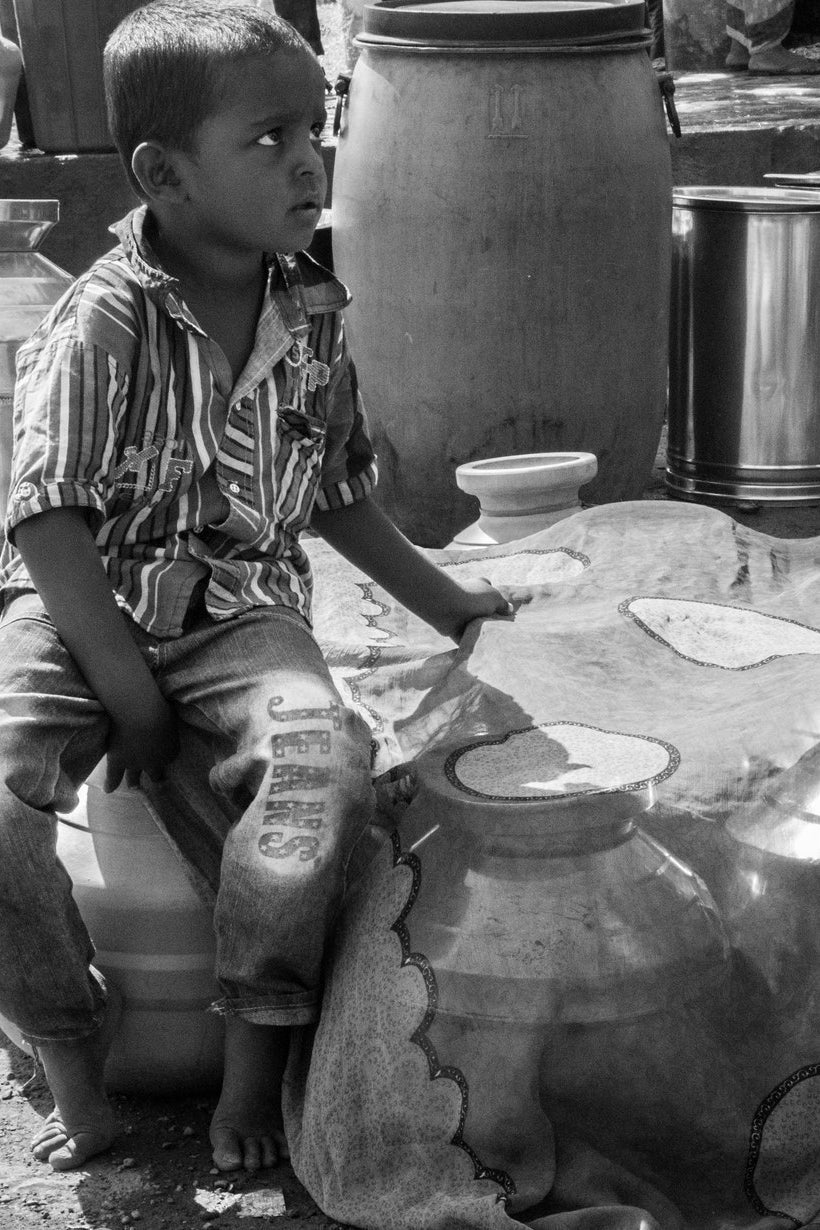 Captioned: Left - A little boy watches, as an altercation breaks out at the Vivekanand Chowk water tank in Latur. Fights between officials and citizens over water supplies have led to violence and even death.
Right - Daily wage laborers complain that they have to miss work in order to fill up their containers.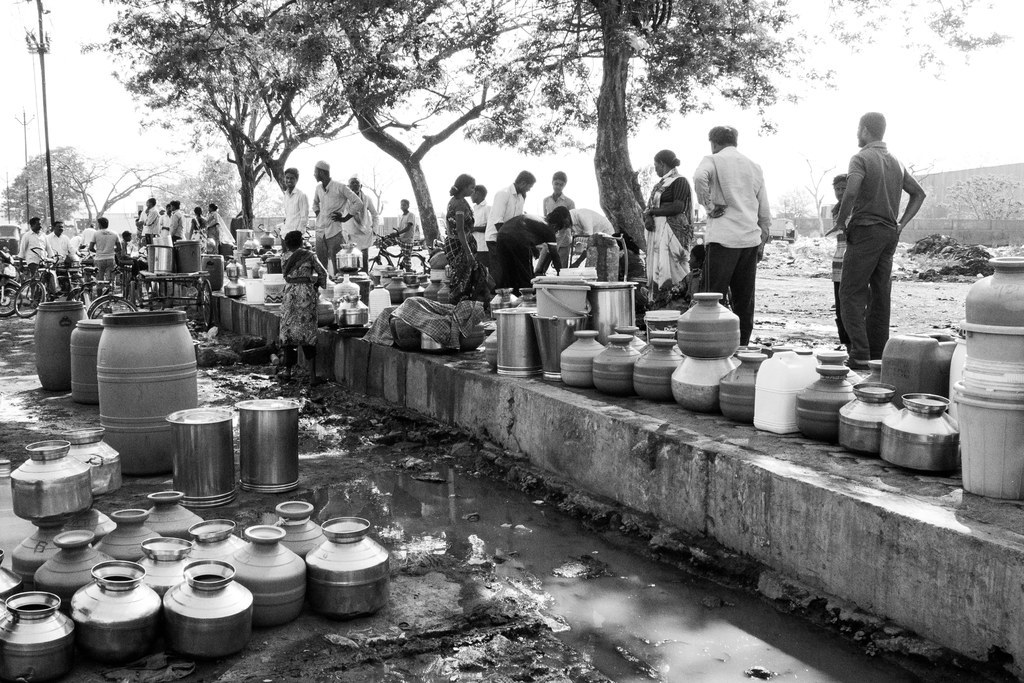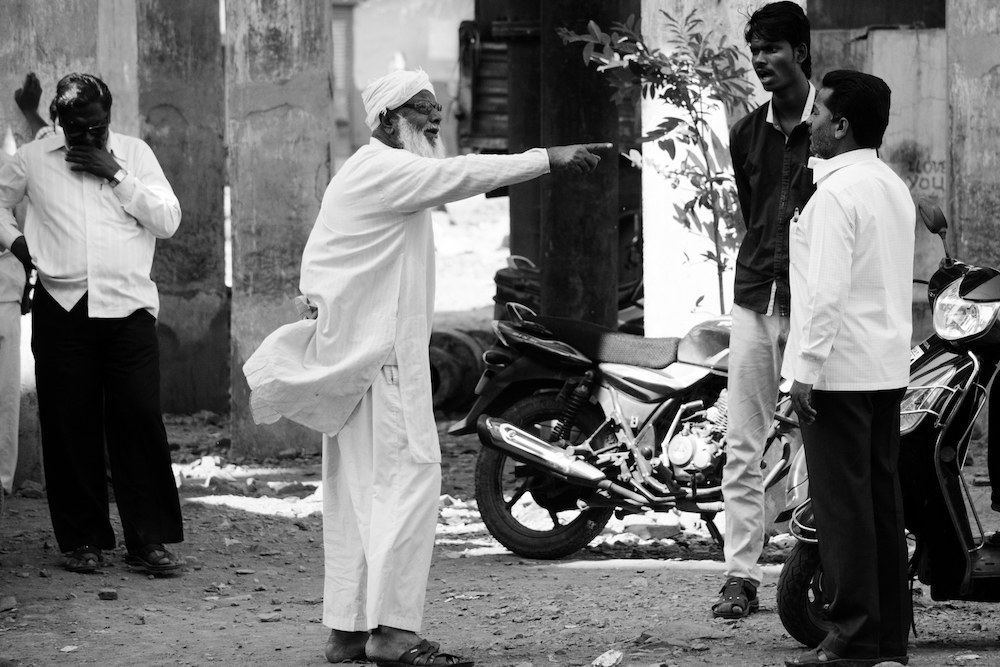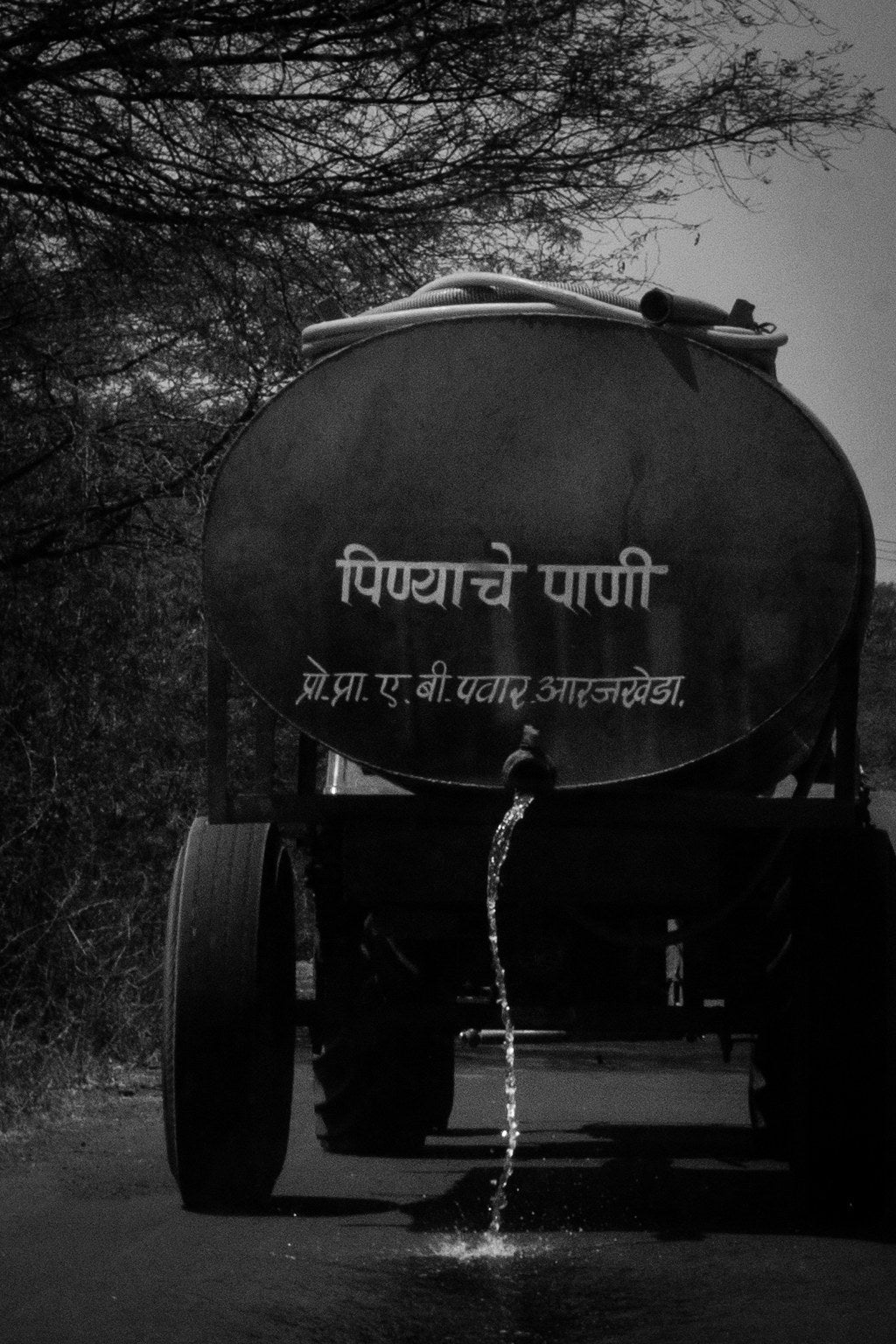 Captioned: Left - Thousands of leaky water tankers can be seen crisscrossing the Marathwada country. The tanker economy is booming. Price of water has tripled in the last few months from ₹400 to ₹1200 for 6,000 litres.
Right - The industrial economy of the region has collapsed. This factory of Kirti Gold, a large agro-processing industrial group has been shuttered for the last 2 months.