This is Bengaluru-based 21-year-old Sumukh Mehta.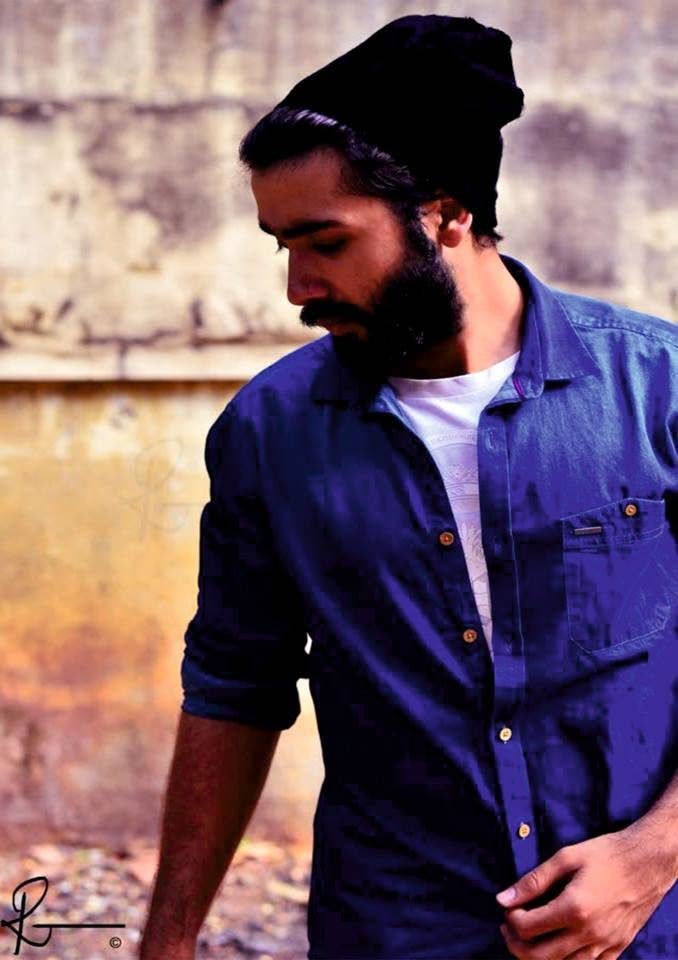 After creating some 160-odd résumés for MBA graduates as a way to earn money while in college, he decided to do something different for himself and made this: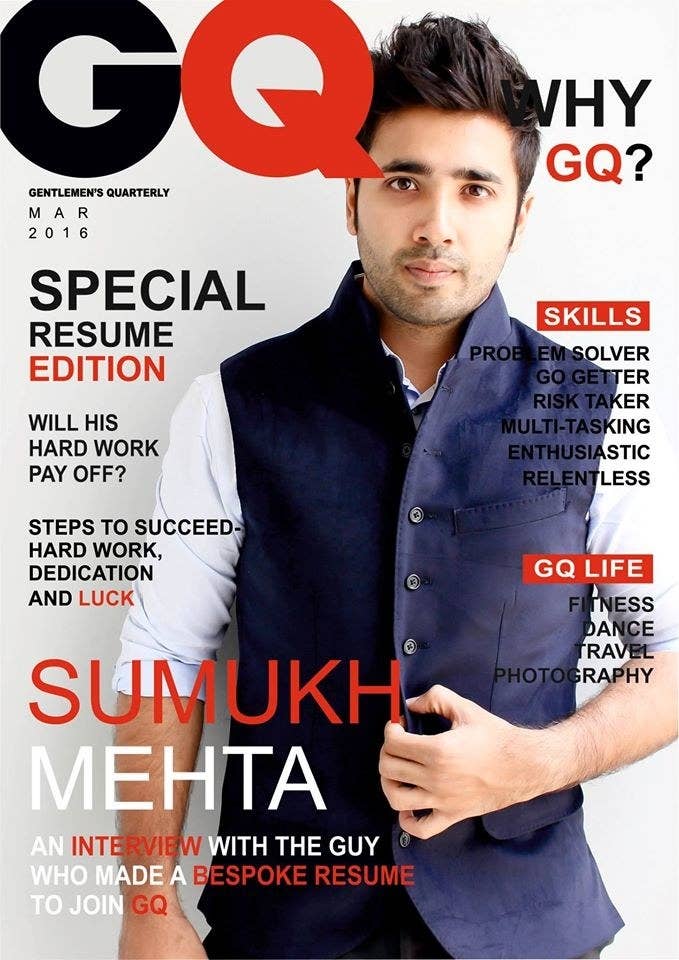 "I wanted to work at GQ because I wanted to work at a place where I will be able to use my marketing knowledge as creatively as possible," Mehta told BuzzFeed.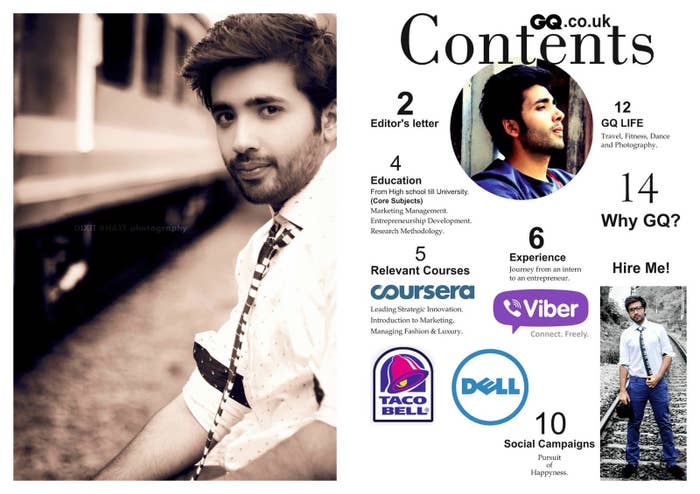 He took three weeks to get the "magazine" ready and then sent it via courier to GQ's offices in New York, London, and Mumbai.
They were so into it that even GQ India's editor, Che Kurrien, 'grammed the cover of Mehta's magazine.
Soon enough, he even managed to score an offer for an internship at GQ in London without an interview because his rad CV managed to impress the editor-in-chief.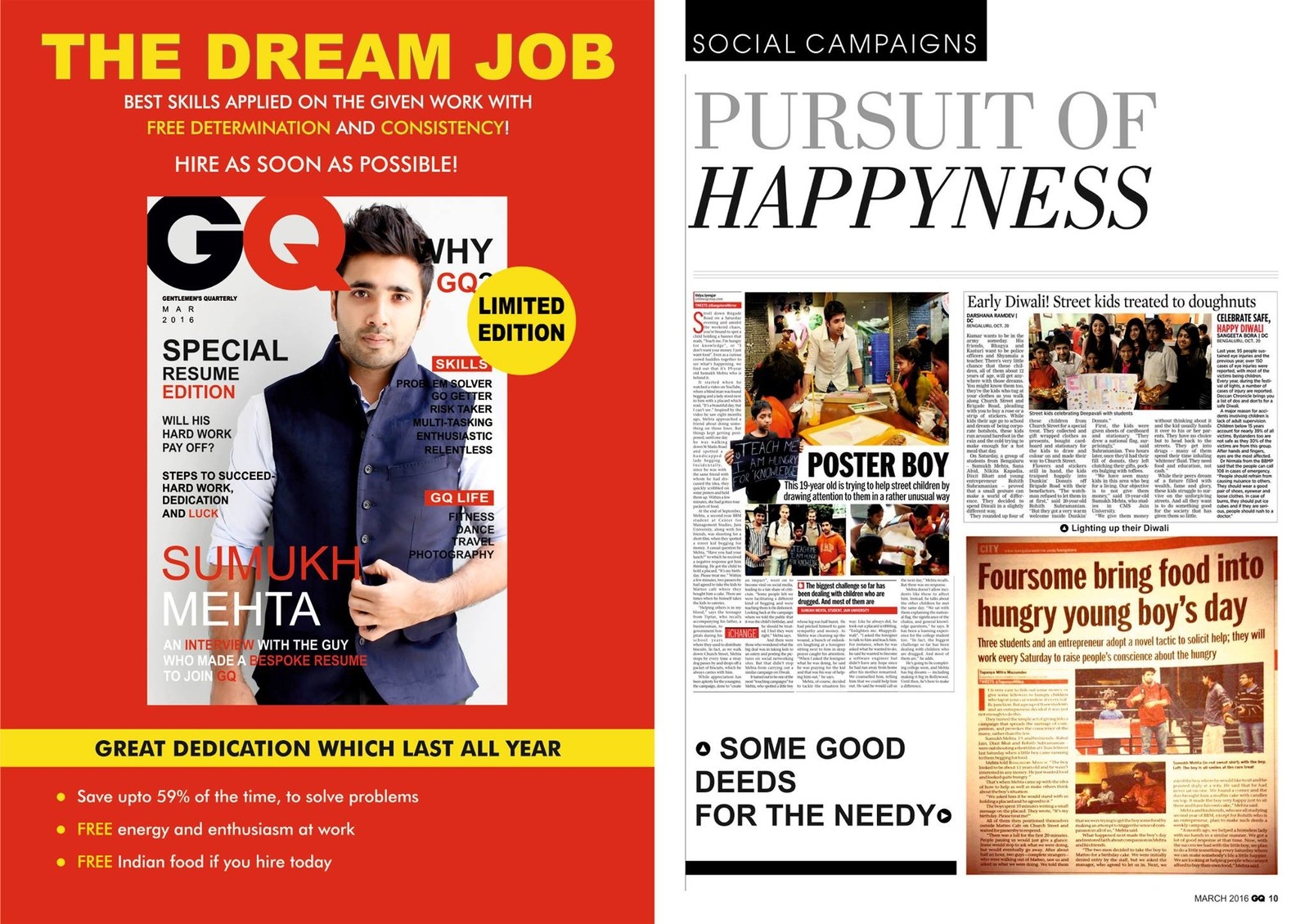 While he is still trying to figure how to get himself to the UK to claim the internship, he is glad his efforts paid off.