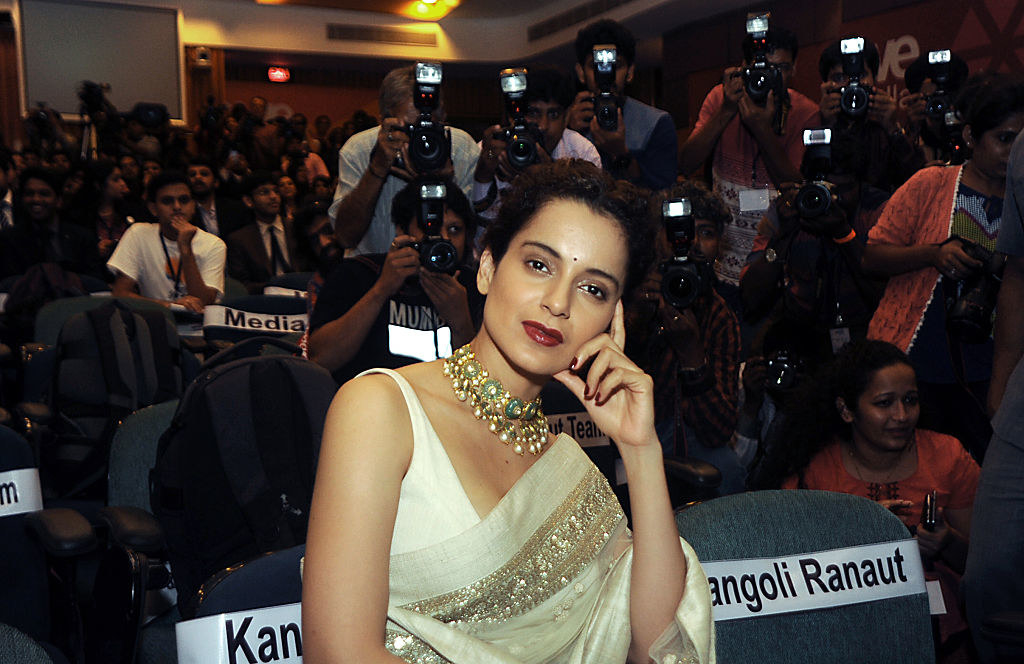 A young girl with oil-soaked plaits and a starched uniform stands in the middle of a crowd of children. They're taunting her, pulling her hair, asking where she's from, and if she knows English. Pooja, the daughter of a sweet-seller from Chandni Chowk, fumbles, surrounded by the jeering bullies. They point derisory fingers, chanting, "Vernie! Vernie! Vernie!" (short for vernacular) as she shrinks away, confidence crushed.
Years later, the bullied schoolgirl is unrecognisable. Designer clothes have replaced the over-starched uniform, and she has an impeccable blow-dry in place of oily plaits. "Pooja" is now "Poo" – sitting pretty atop the social ladder of her universe, she spends her time deciding who she will honour with her attention.
So goes Kareena Kapoor's character arc in Karan Johar's Kabhi Khushi Kabhie Gham.
Skip to February 2017.
Kangana Ranaut is on Koffee With Karan, sitting on the most coveted couch on Indian television. "As per your experience," Johar asks, "who has given you more unnecessary attitude in the industry; female or male costars?"
She looks Johar square in the eye and says, "I think you have, Karan." In the same breath, Ranaut calls Johar "a flag bearer of nepotism," and the "movie mafia."
Her comments triggered a nationwide debate on Bollywood nepotism, and instantly turned her into a pariah in almost every drawing room and corridor that matters in Bollywood.
---
Ranaut is one of Bollywood's best rags-to-riches stories. She has been bagging awards since her first film, but it took eight years for people to begin to realise that she was more than just a talented actor; she was a star.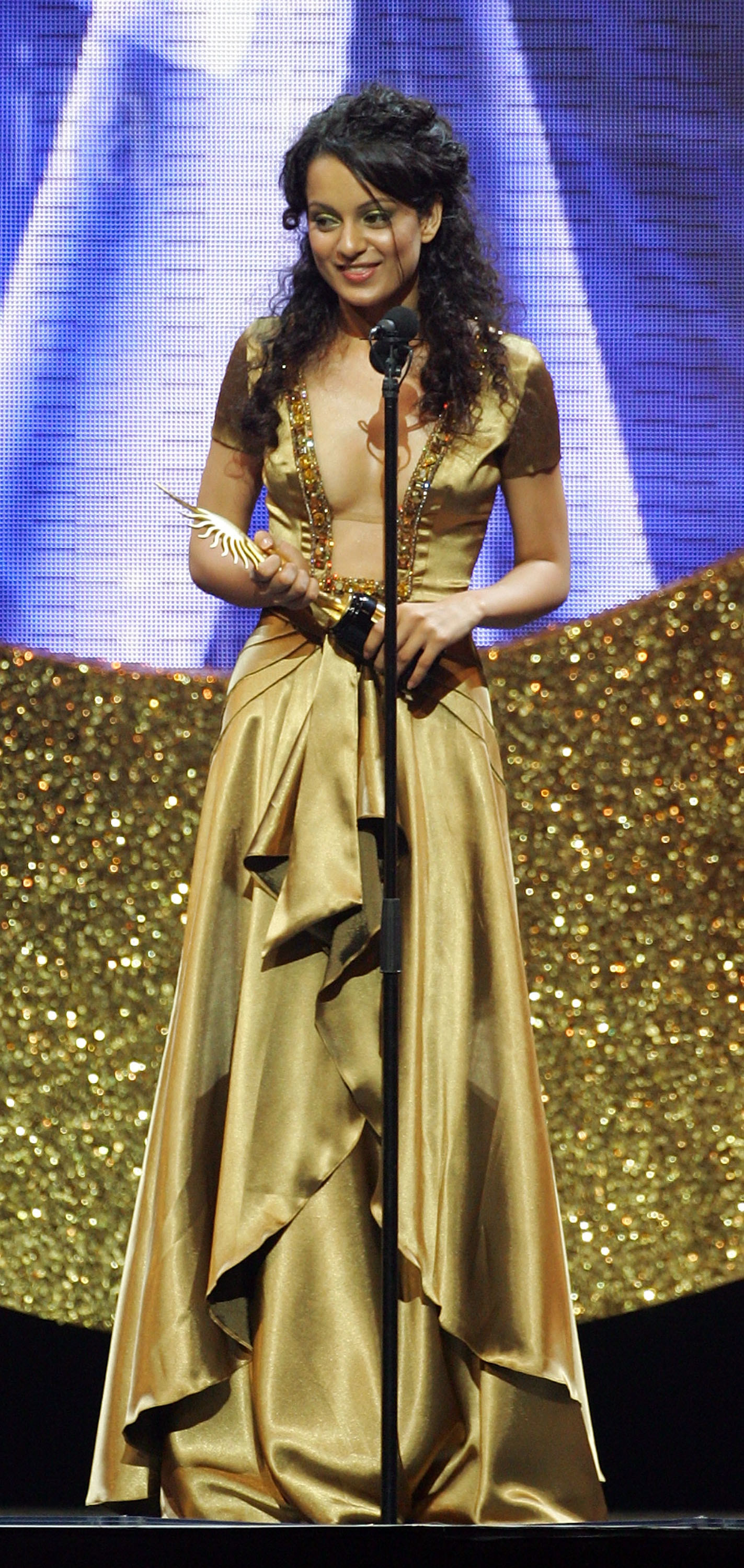 In 2007, as she picked up the Indian International Film Academy's Best Debut Award for her role in Gangster, her first words were, "I don't know how many times I'll get nervous. But I love the excitement."
She had already won several major awards that year and it wasn't really a surprise seeing her onstage again. However, each time she had gone up onstage, she had been subjected to sneering and ridicule for her poor English. She has also been criticised for being "demanding" and "eccentric" on set.
Imagine better manicured fingers pointing, "Vernie! Vernie!"
As time moved on, so did Ranaut's career, with more misses than hits. However, as of 2017, Ranaut has three National Awards, a wide range of characters under her belt, and over 10 years of experience – and she's only 30. She hasn't got there without her share of controversy, having been accused of bullying scriptwriters and exes along the way. But by any standard she is an A-lister, sought after by almost every director in the industry.
So why does Bollywood hate Ranaut so much?
Because unlike other Bollywood outsiders who've risen to the top, she isn't keeping quiet about the forces and folks that tried to keep her out.
---
Karan Johar is no stranger to snide remarks about his film-making style or his nepotistic ways. A Bollywood star child himself, he has directed six films in a career spanning almost 20 years. In these films' lead roles, he has cast zero people he didn't already know of before he started casting the film. He has cast best friends, old connections, assistant directors, children of family friends, costars of best friends, wives of best friends, and even people he respectfully calls uncle and aunty.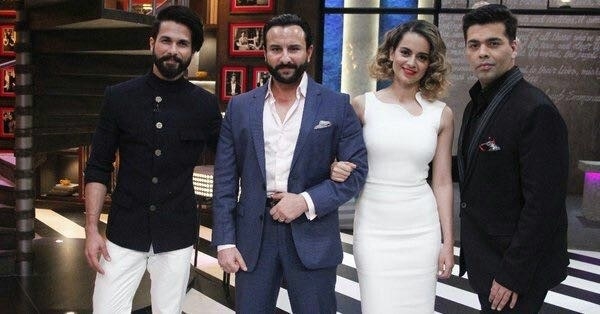 By the time Ranaut took her turn on Johar's couch, it had already witnessed numerous digs at the show's host, all of which had gone down better than hers. He's been called out on his show for being a bad filmmaker, for being nepotistic, and for creating controversies by stars as big as Ranveer Singh, Shah Rukh Khan, Akshay Kumar, and even Aamir Khan.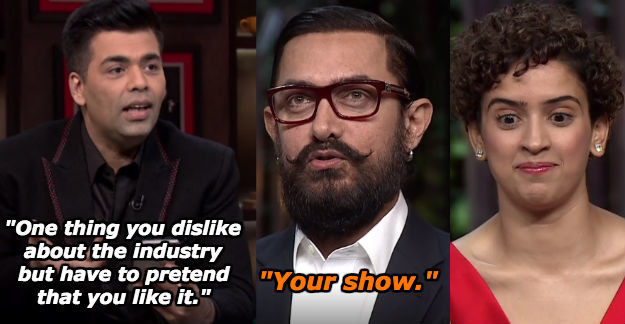 Back in 2014 at the All India Bakchod Knockout, in a script Johar himself helped write, AIB made countless jokes about his nepotism. He laughed at each one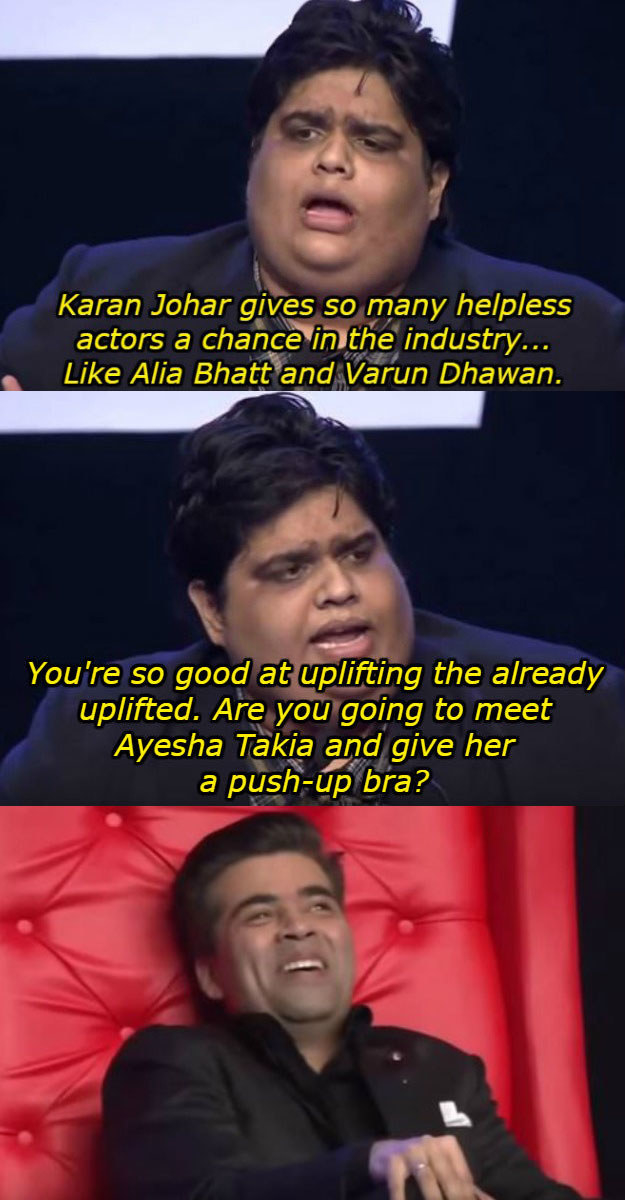 In a 2014 interview, Johar even admitted to letting his connections in the industry affect his casting decisions for Student of the Year. He added, "There are too many factors in this country that determine movie stardom and true talent is the least of them. It is truly tragic."

So why did Ranaut making an old, threadbare observation evoke Bollywood's pettiest and most undignified response in recent history, and a news story that's lasted months?

The truth is a bitter pill to swallow and over the past few months, the industry and the numerous star kids that populate it have been force-fed this pill over and over. Public opinion is changing quickly, and the fact that the last number dialled on a star's call log matters less than the audience's response to their latest movie now looms large over their heads.

As far as Johar's films go, India has eagerly lapped up every fantasy he has fed us over the past 20 years. But the more glimpses we get into the making of these films, the more the questions start to pile up. Johar's oft-repeated mantra that he wants to tell the story in the best way possible – and that that involves casting the best voice and face available – has been put under the spotlight thanks to the storm Ranaut has kicked up.
And let's be real. When was the last time we really saw a star kid shine? Tiger Shroff may have a massive female fanbase that belies his filmography, but Armaan Jain, Sooraj Pancholi, Athiya Shetty, Shraddha Kapoor, Harshvardhan Kapoor, and many others have just been passing faces in a sea of less-than-passable movies.
We have excused many star kids, expecting that at some point, their genes will somehow reflect the legacy they were born into.
It goes without saying that nepotism allowed a lot of mediocrity and below-par performances to make it to the big screen. Uday Chopra's entire career, for example, was a matter of waiting to see if he could ever go beyond being just a well-built man. We have excused so many actors, giving them multiple chances to prove themselves, because we expected that at some point their genes would somehow reflect the legacy they were born into.
Despite what Saif may think, I don't think genetics work that way.
Besides, people have always found a way to sidestep the star system. Modelling and beauty pageants have been one way to enter the industry. Some of our biggest stars are proof of that. That later shifted to casting from television. Ex-TV stars such as Sushant Singh Rajput and Ayushmann Khurrana have proved their mettle as dedicated actors in their short careers, with big-banner Yash Raj Films movies as well as smaller productions.
As more of the usual first-weekend-going, pop-culture-loving audience turns to the internet for entertainment, stars are starting to emerge from there as well. Tanmay Bhat, for example, has a way bigger Twitter fanbase than star kids like Tiger Shroff, Athiya Shetty, or Harshvardhan Kapoor. Internet stars such as Mallika Dua, Rohan Joshi, and Kanan Gill have also found their way to the big screen in some capacity.
If bankability is the excuse we are given for casting children with a strong legacy backing them, let's look at some of the most bankable stars in Bollywood right now — Shah Rukh Khan, Priyanka Chopra, Deepika Padukone, Akshay Kumar and Anushka Sharma to name but a few. They have made it to the top without any parents, godparents, or legacies to live up to. Over the years, they have struggled to prove their worth and their talent, and now every project with their name on it has top billing.
The likes of Jhanvi and Khushi Kapoor (the daughters of Sridevi and Boney Kapoor), Sara Ali Khan (the daughter of Saif Ali Khan), and Suhana and Aryan Khan (the children of Shah Rukh Khan) are all currently being groomed to take over from their parents. And before they've even made it, they're already in the spotlight. Jhanvi Kapoor and Sara Ali Khan are followed around by paparazzi on their way to the gym, or to classes where they work on the skills required to be actors.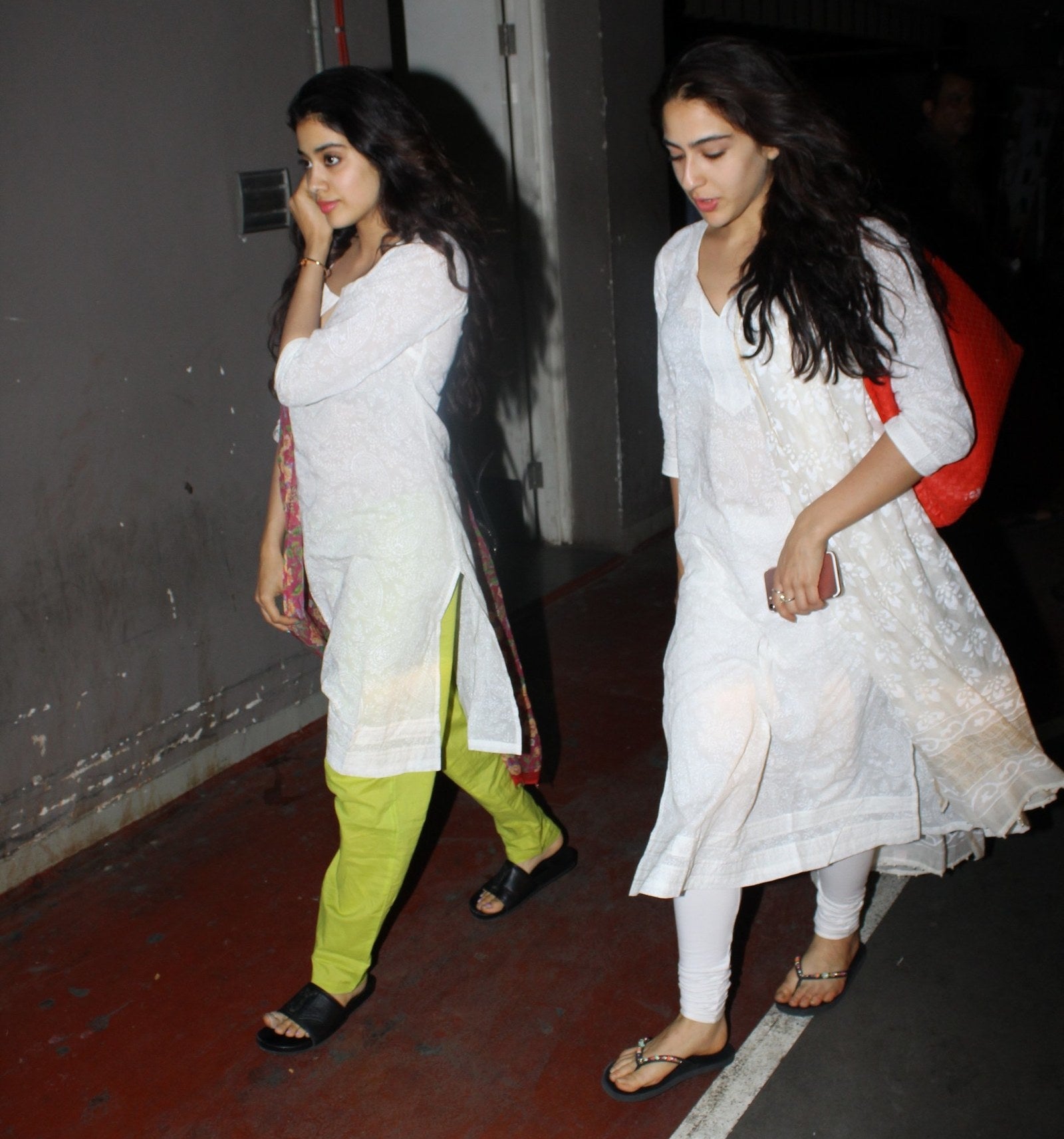 They might even stand out in that audition that they will eventually, inevitably get, because they've had the privilege of being trained for it. While struggling actors work hard for the shot that may or may not come, the privilege of the star kid won't just get their feet in the door, but will ensure that those feet are well-manicured, and clad in expensive designer footwear.

But despite all that, they may get rejected by audiences who will seek their entertainment elsewhere if they're not satisfied with the weekend Bollywood release.
---
The direct, undignified jibes against Ranaut by Johar, Saif Ali Khan, and Varun Dhawan on one of Bollywood's largest stages revealed just how easy it is to rattle ruling dynasties these days. They haven't just been called out. They've been called out by an outsider-turned-A lister, one of Bollywood's most bankable actors.
The twist? She's talented enough that you, I, and Karan Johar know that she'll keep getting work, and keep making money.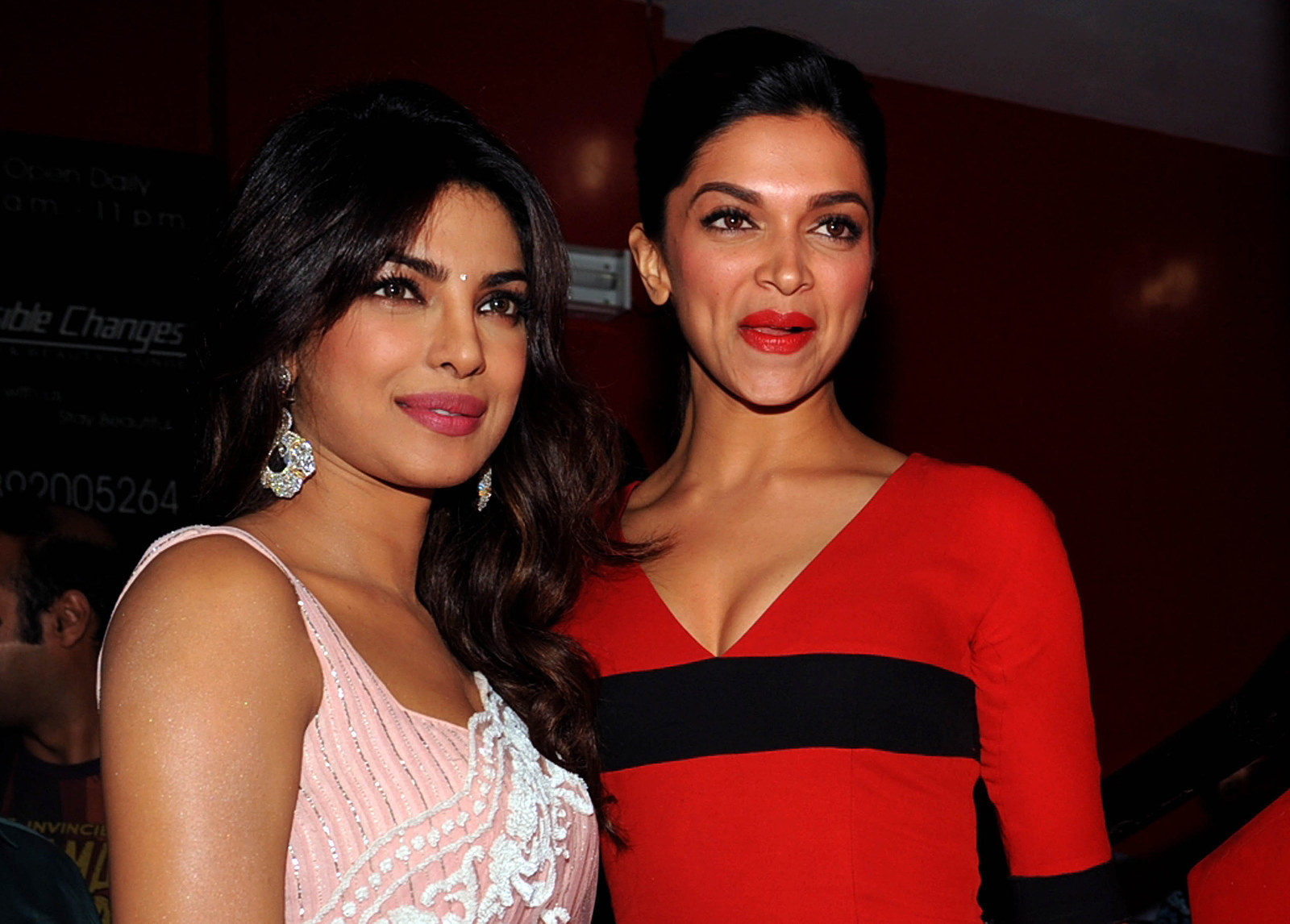 The times have been changing since the likes of Priyanka Chopra, Deepika Padukone, and Irrfan Khan found their way to the top by using the star system to their advantage. By starring in movies with top-billed superstars, they earned enough money to be able to extend their careers beyond the khandans, and fuel global ambitions. Anushka Sharma, who moonlights as a Bollywood producer now, admitted in an interview that if it hadn't been for bigger-budget movies with the Khans like PK and Sultan, she wouldn't have had the capacity to make movies that she wanted to watch as a viewer.

The monarchs of Bollywood are guilty of forgetting that while they sit pretty in their little bubbles, hungry newcomers are racing to the top.
The bullied little girl always finds her way up. Karan Johar should know. He wrote the script himself.