Who gave Amar a haircut at the Taj Mahal Hotel's salon?

Vinay Pictures

What was the name of the studio Prem went to?

Vinay Pictures

Bollywood Dreamz Productions

What were the names of the companies Amar and Prem claimed to own?

Vinay Pictures

Chaudhary Inc., Mehta Co.

Chaudhary Garments, Mehta Textiles

Chaudhary & Sons, Mehta & Group

Chaudhary & Sons, Mehta & Sons

What is Bhalla's first name?

What is the name of the shady lodge they stayed in?

Vinay Pictures

What was Teja's real name?

Vinay Pictures

How were Karishma and Raveena related?

Vinay Pictures

Karishma was Raveena's servant.

Karishma was Raveena's father's accountant's daughter.

Karishma was Raveena's sister.

Karishma and Raveena were not related.

What is Amar adding to Prem's food?

Vinay Pictures

Why is Prem laughing here?

Vinay Pictures

He saw Amar fail at impressing Raveena.

He went mad after losing Raveena.

He is mocking Prem for falling for the wrong Raveena.

He thought his dialogues were super funny.

Why were these goons lingering in the park?

Vinay Pictures

To kidnap Ram Gopal Bajaj.

To catch Amar and Prem as they lie.

How much money did Amar and Prem hand over to Teja?

Vinay Pictures

What did Bajaj invest his entire wealth in?

Who asked Gogo to take care of his "ghagra"?

Vinay Pictures

Which famous villain was Crime Master Gogo related to?

Vinay Pictures

How much money did Teja owe Gogo?

Vinay Pictures
Only A Maniacal, OBSESSED "Andaz Apna Apna" Fan Will Be Able To Pass This Trivia Quiz
Kahaan kahaan se muh uthaake chale aate hai? Kachche khiladi lagte ho. Please watch the movie before you try this again. Nonsense!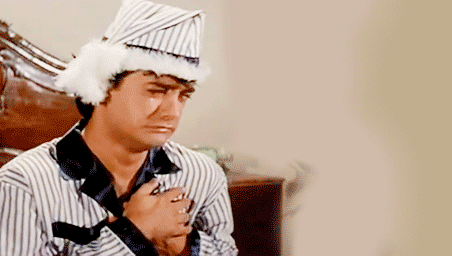 Haath ko aaya, muh na laga.
You love the movie. But, not enough. Isn't this an excuse to revisit the classic again? But yahaan aaye toh kuch toh credit lekar jaao.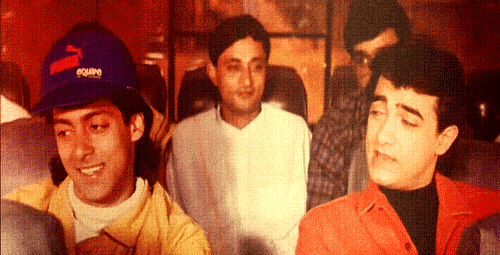 Aap purush nahi. Mahapurush hai.
Aap to gyani hai, antaryami hai, shaktiman hai, budhiman hai. Shabaash mere cheetey! Show off your results to the world.