Yesterday, Twitter user Visha Suchde tweeted about keeping Parle G biscuits in her car for those who come begging for alms.
Twitter's generally cold heart warmed right up at this random act of kindness.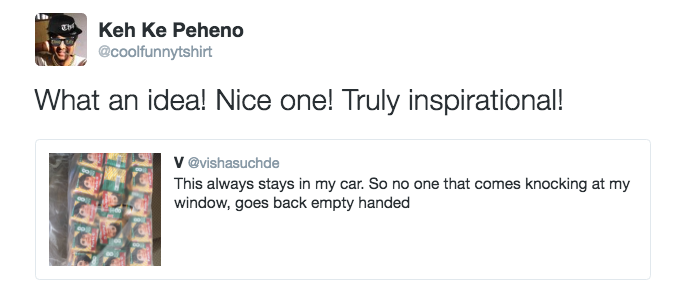 The tweet that now has over 1,600 RTs and over 2,600 likes has spawned a series of responses from people who do the same.
Some even recalled their own experiences when doing the same.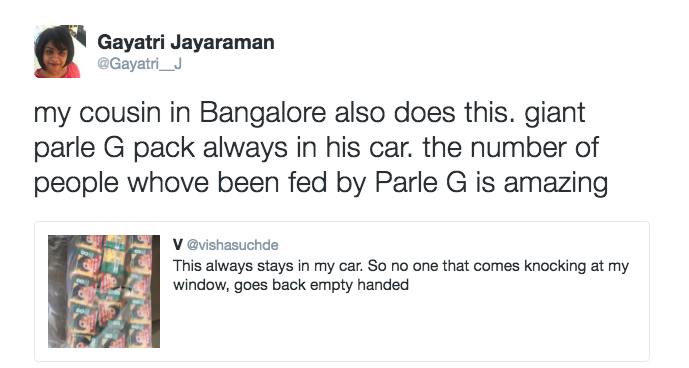 Some even suggested feeding stray animals or maybe even carrying other items with them.