If you didn't already know, Koffee With Karan's sixth season is here and the premiere's guests were Deepika Padukone and Alia Bhatt.
And here are the best moments from the episode:
1.
When Karan Johar started the show with a (groan) nepotism joke.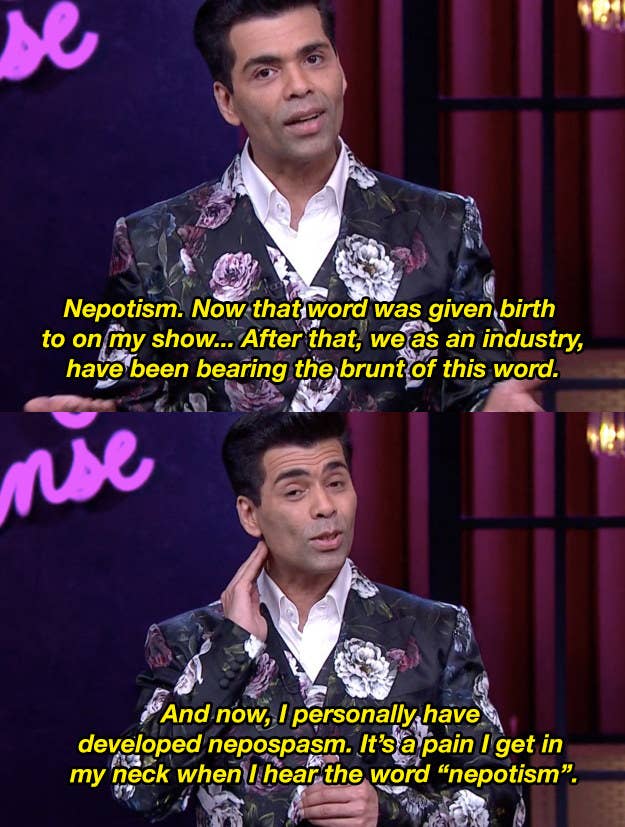 2.
When Deepika tried VERY hard to evade questions about her wedding.

3.
When Alia revealed the strange nicknames she and Ranveer Singh have for each other.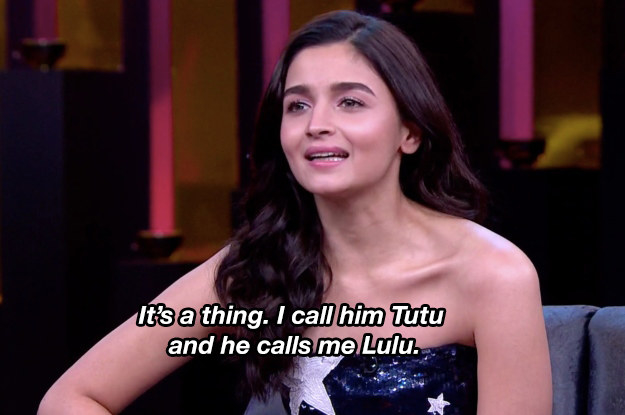 4.
When Deepika and Alia set aside the awkwardness of sharing history with Ranbir Kapoor and being friends, regardless.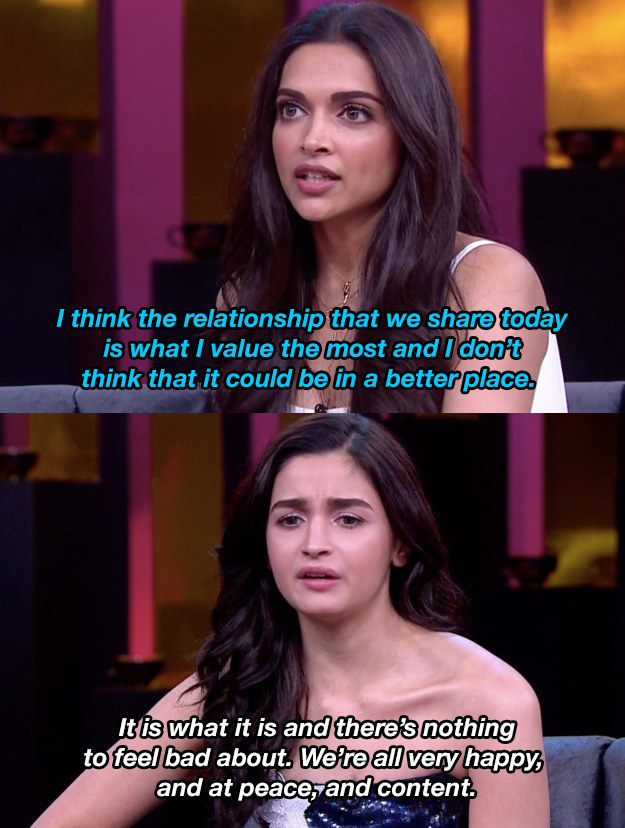 5.
When Karan Johar was shook that Deepika reads the suggestive texts he sends her boyfriend.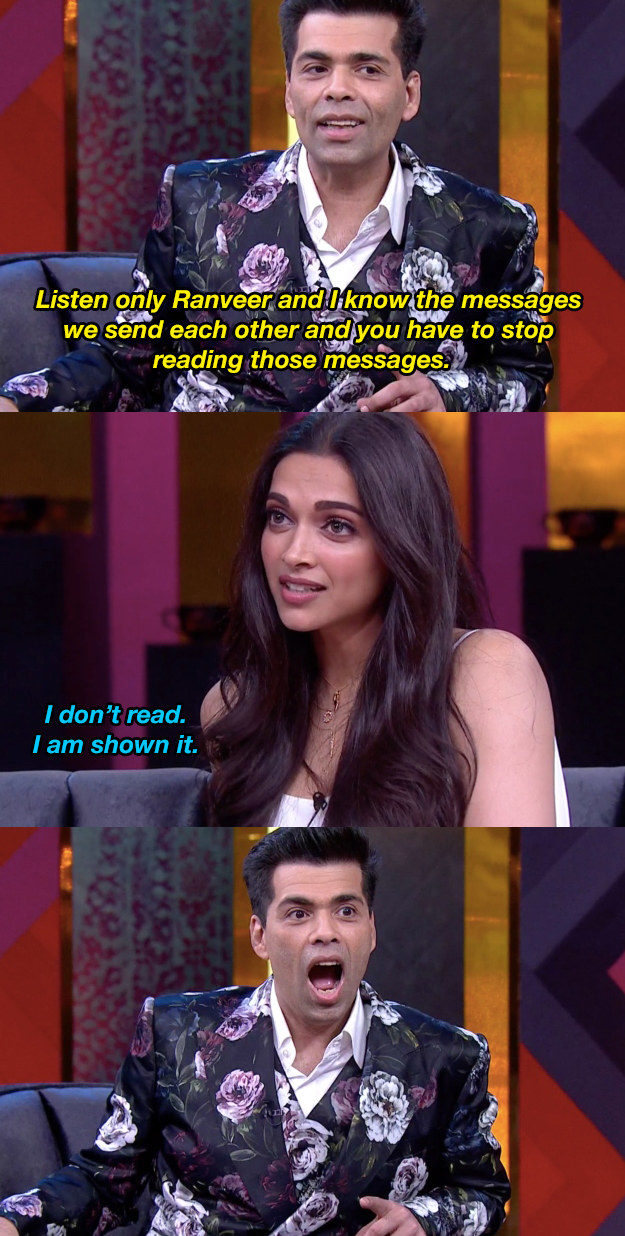 6.
When Karan called out Alia for using director Ayan Mukerji to share photos of her boyfriend, Ranbir Kapoor, on Instagram.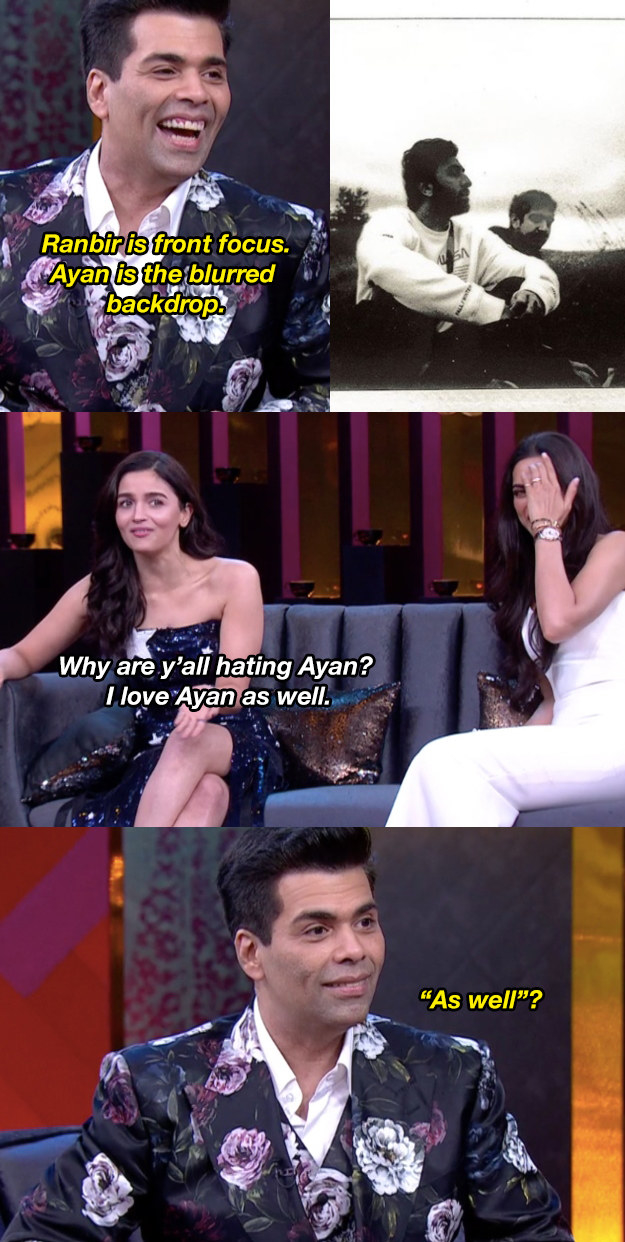 7.
When DP and Alia were #blessed.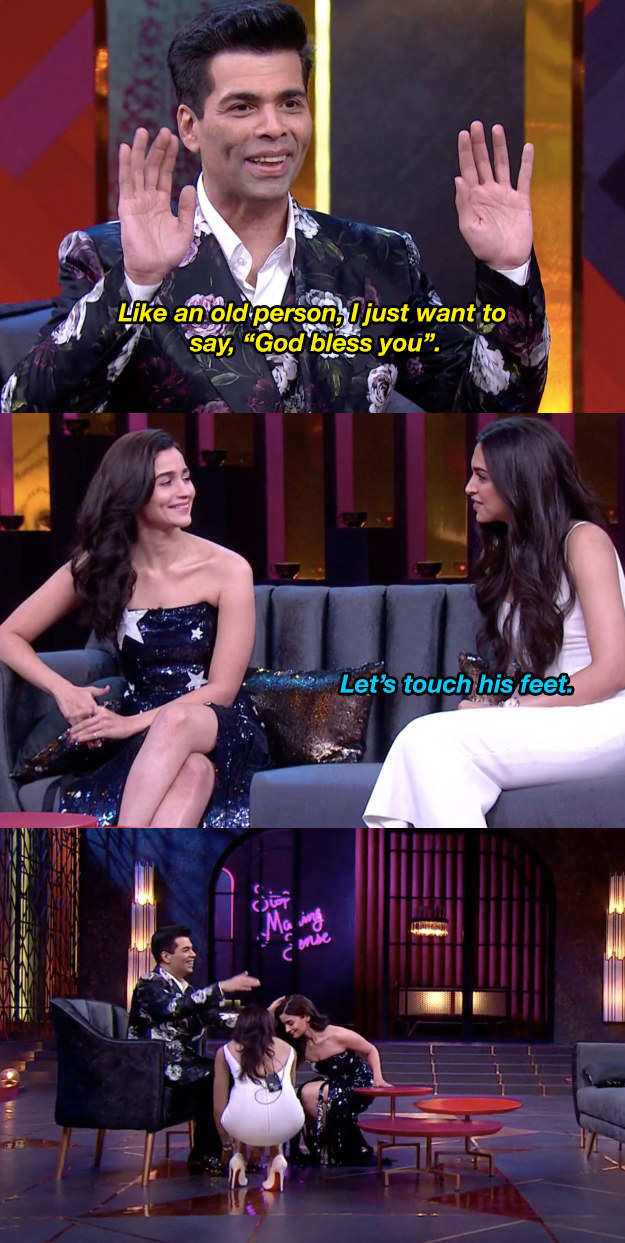 8.
When Karan tried to talk to Alia about her BFF(?) Katrina Kaif and made it mad awks.

9.
When the lovely ladies revealed how their friendship began...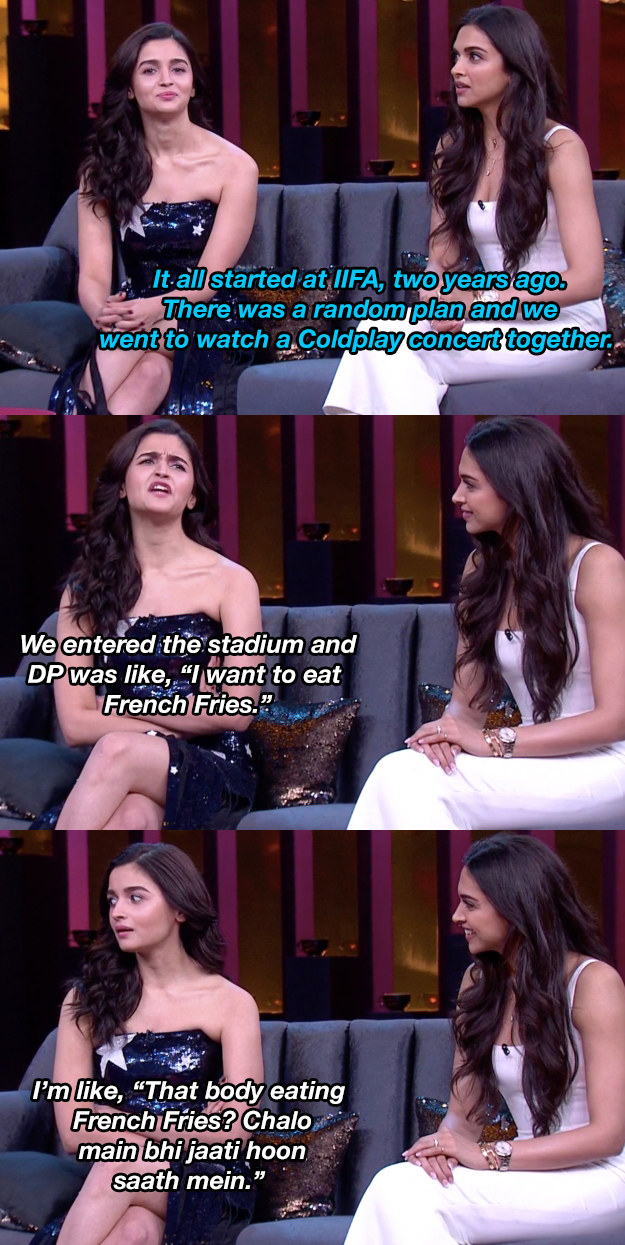 10.
... And how it was cemented as all female friendships are — in a public washroom.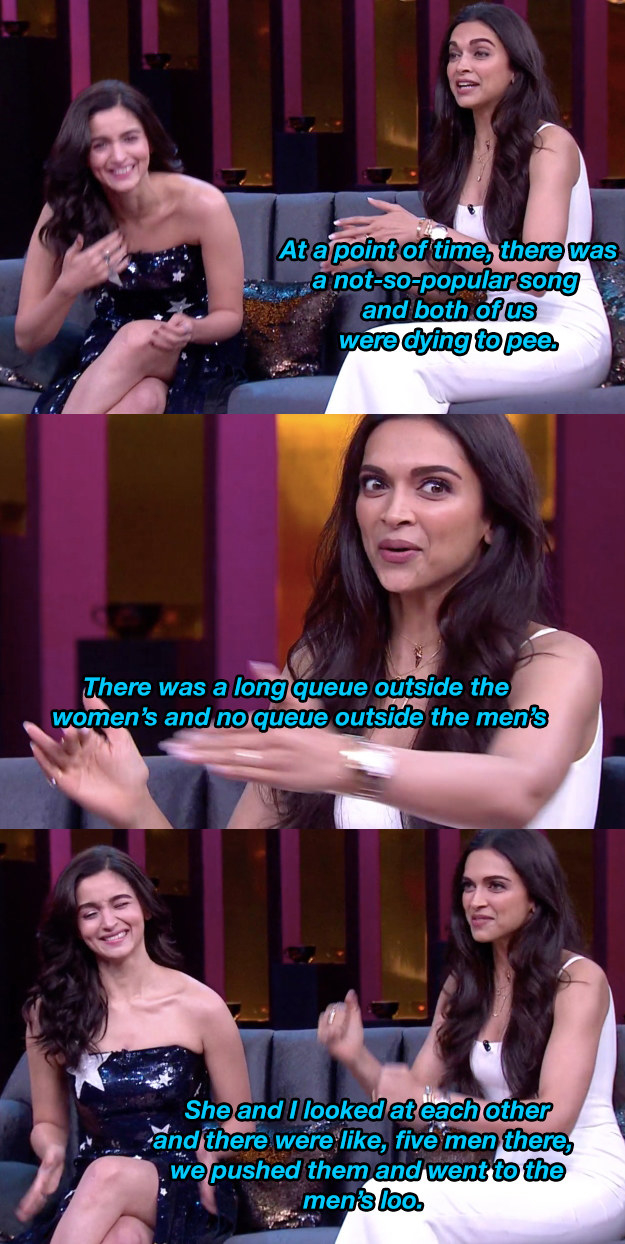 11.
When Karan tried to fifth-wheel his way into Deepika and Alia's probable beach holiday.

12.
When Alia pretended she had never been dumped.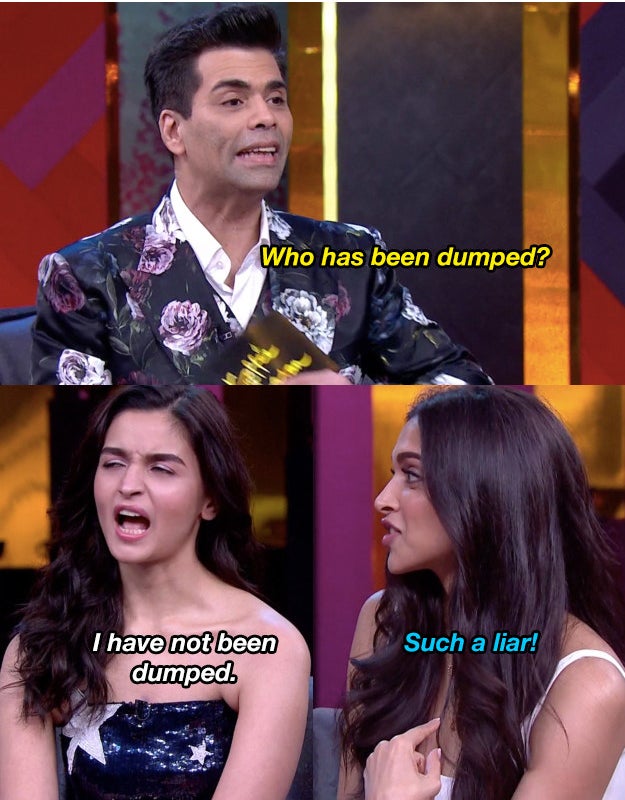 13.
When Karan Johar seemed to be totally okay with Ranbir Kapoor always checking his phone.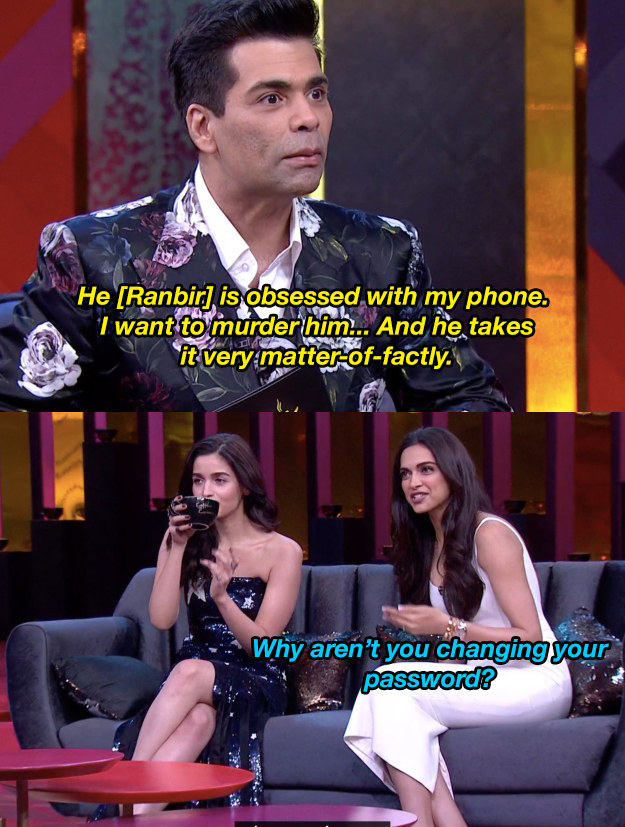 14.
When Deepika FINALLY gave in and admitted she'll be getting married soon.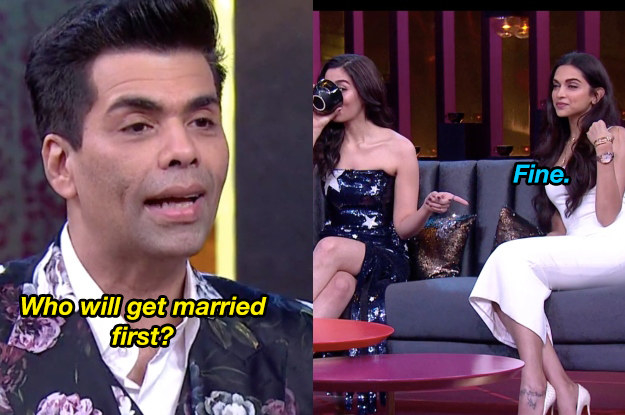 15.
When Alia famously burped on national television because she's a normal person.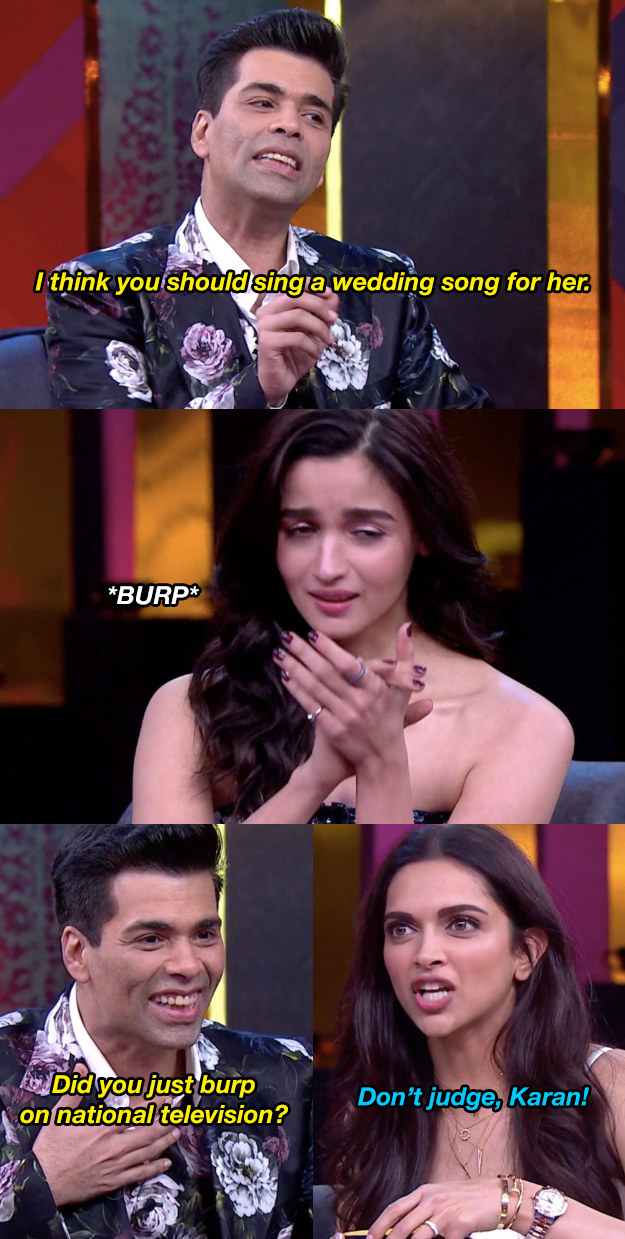 16.
When Deepika, and only Deepika, found out Ranbir's nickname for Alia.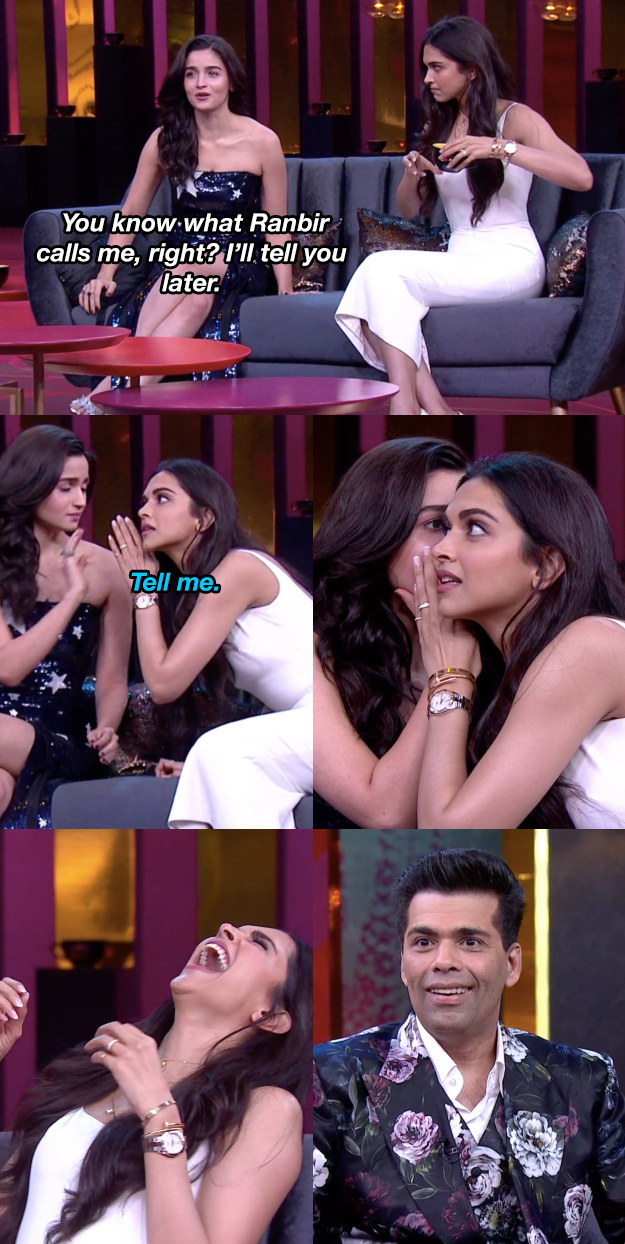 17.
When Alia, like all of us, expressed her envy for Deepika's airport looks.

18.
And when Deepika got naughty as hell 🍆