On October 16, Anurag Kashyap tweeted a series of questions to Prime Minister Narendra Modi.
Today, in a Facebook post, he ended up clarifying his tweets after it made national news.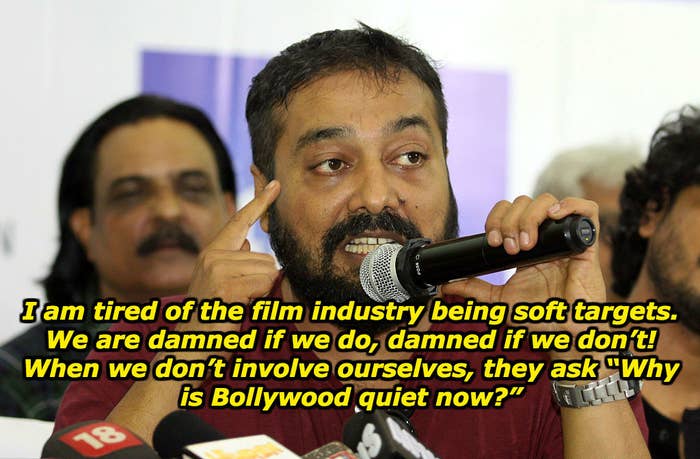 He also added:

"I'm also well aware that the government did not cry "BAN" or demand that Pakistani artists be sent back. Just as I'm aware that the PM himself doesn't censor my films. But we elected them and so it is their responsibility to protect us from bullies — media or political parties. And when the governing party's designated members don't respond in hours of crisis because they are second guessing the mood of the PM then I would rather talk straight to the PM himself. There was also sarcasm in the tweet that followed; 'Bharat Mata Ki Jai' was for those mindless trollers who constantly ask for proof of your patriotism. Apparently thats all it takes. It was a jibe at them."
Since the series of tweets made headlines, Kashyap has alleged that journalists have been harassing him.