Yesterday, popular news anchor Arnab Goswami interviewed our supreme leader Narendra Modi on Times Now.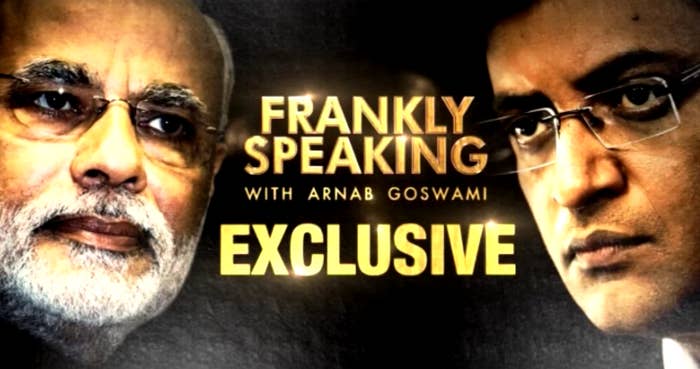 After the interview, Goswami received a lot of backlash for being "too soft" on Modi on various issues.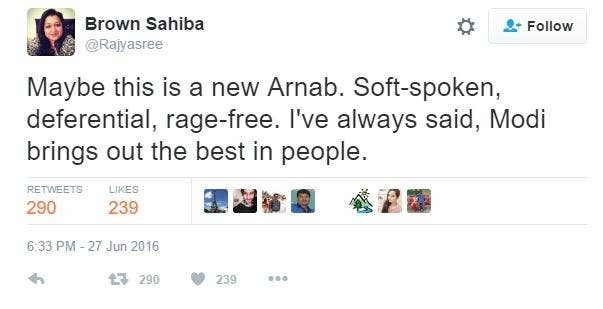 Memes also took over the Indian internet, with this one in particular from Facebook page Unofficial: Subramaniam Swamy.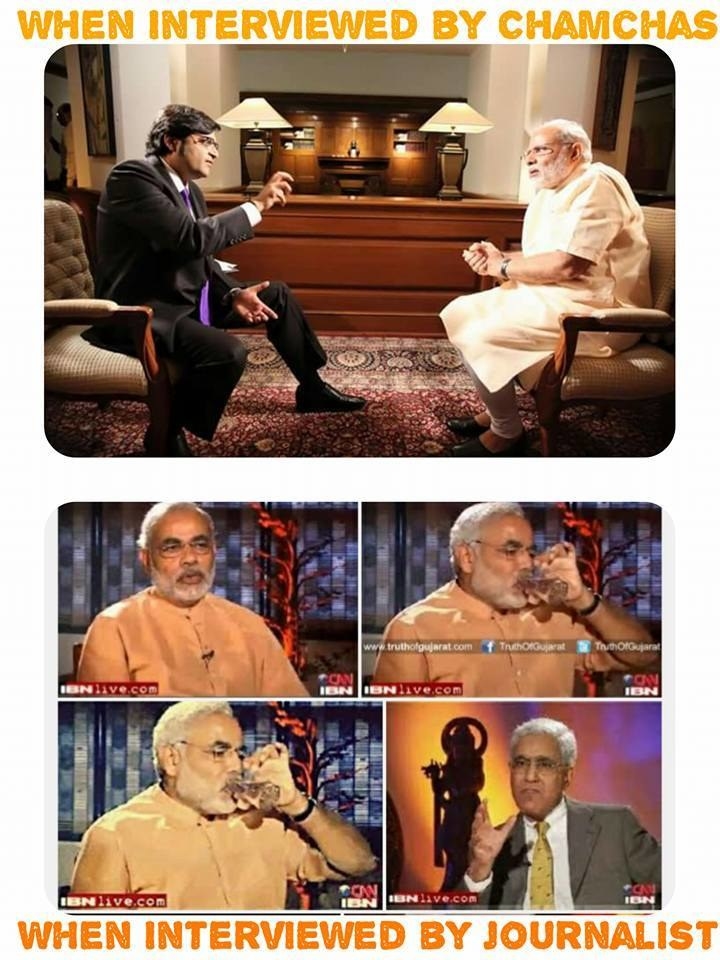 Rival news channel, Aaj Tak tweeted (and later deleted) this today.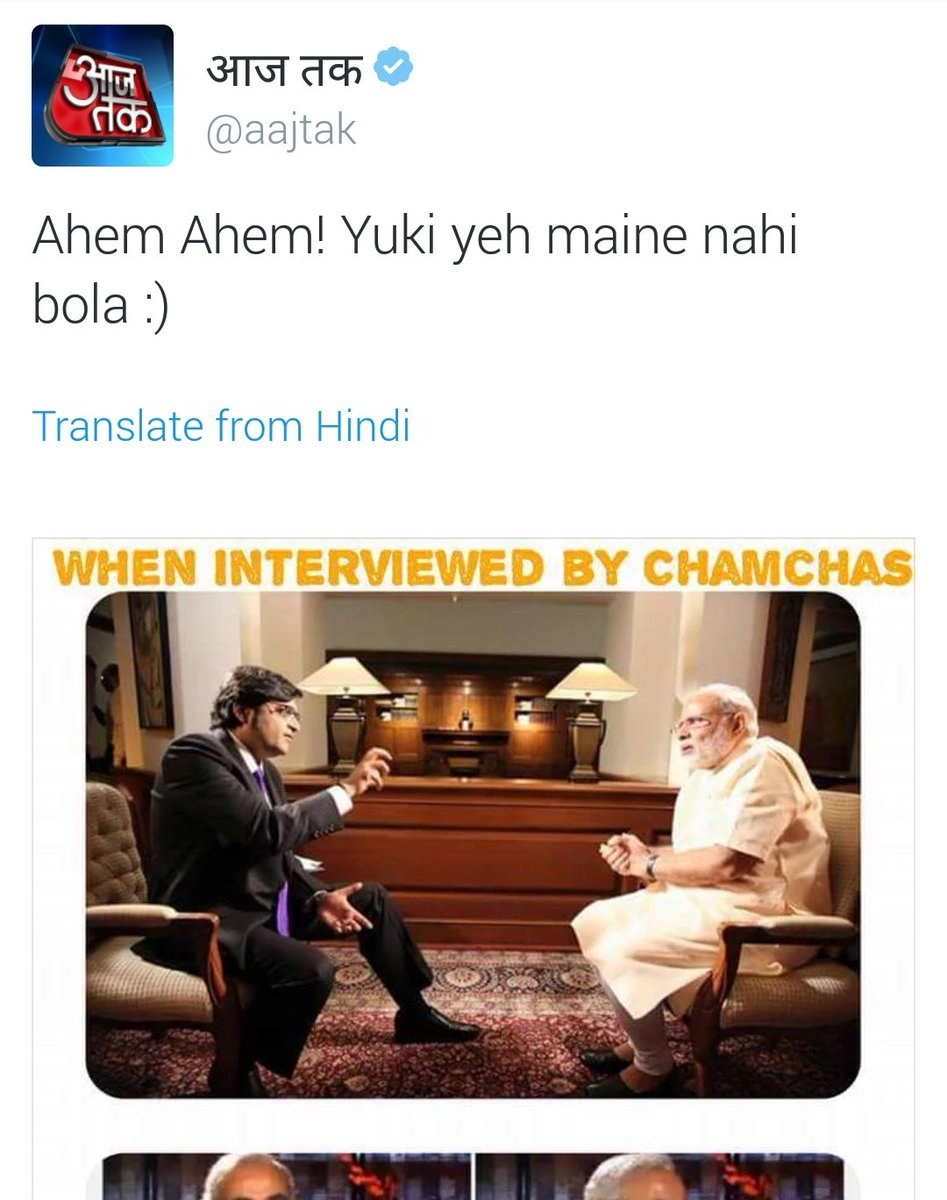 Twitter user @manichejain tweeted this in response.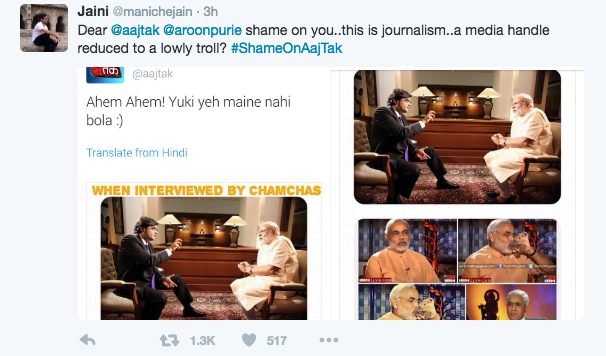 Aaj Tak, after deleting the tweet, apologised and also asked the user to delete their tweet.
Ouch.