By now you probably heard about this gritty drama 'Fortitude'...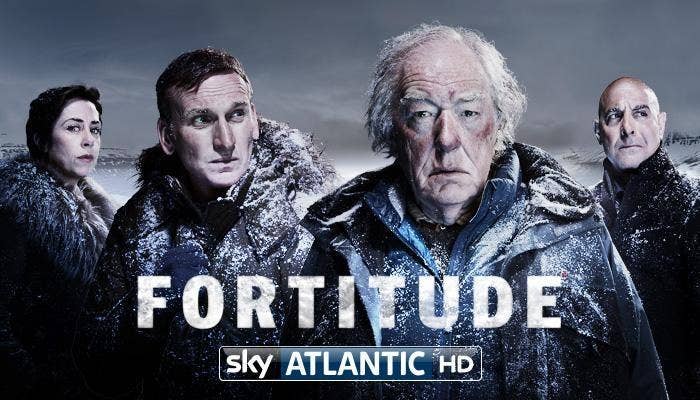 According to Rotten Tomatoes, most critics LOVE it...

This is a sponsored post by Sky's streaming service, NOW TV...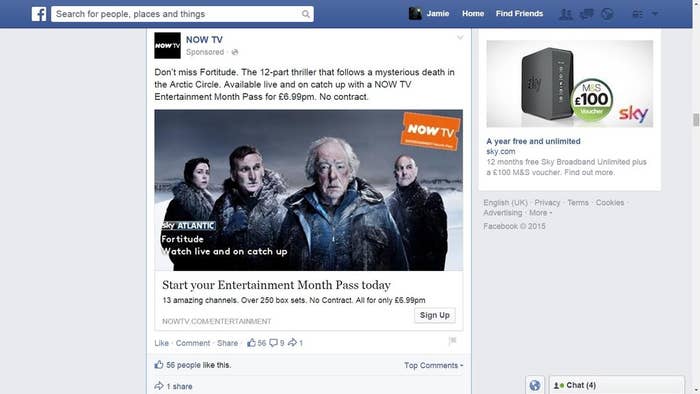 ...and this is what happened if you read the comments in the sponsored post.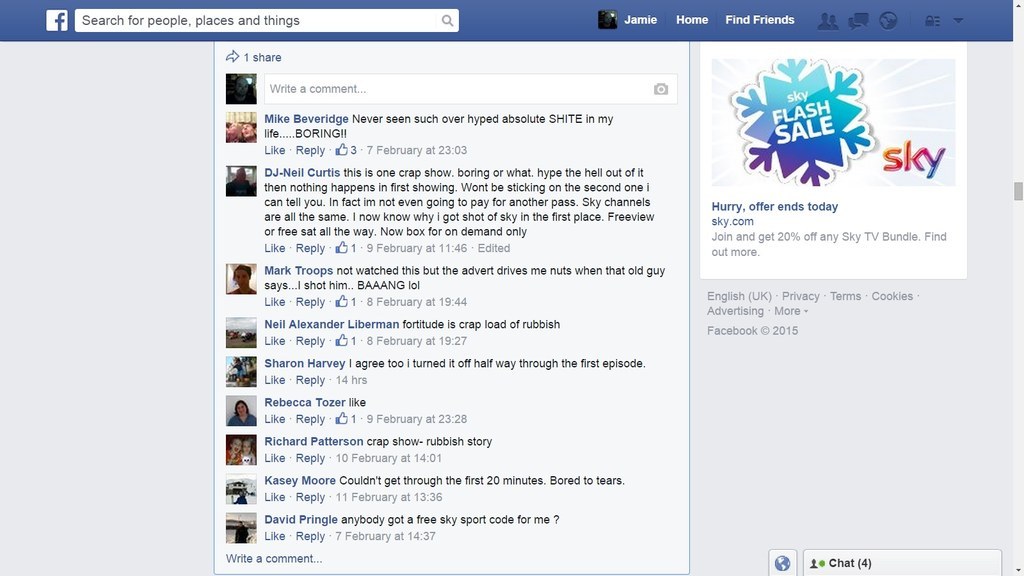 Same can't be said about Sky Atlantic's Facebook page...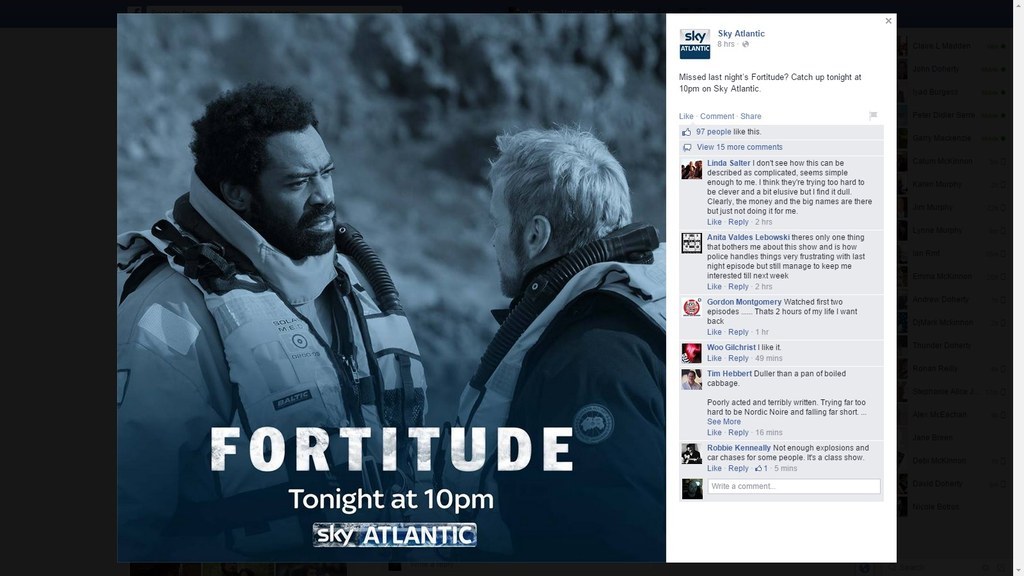 ...these were some of the comments from that post.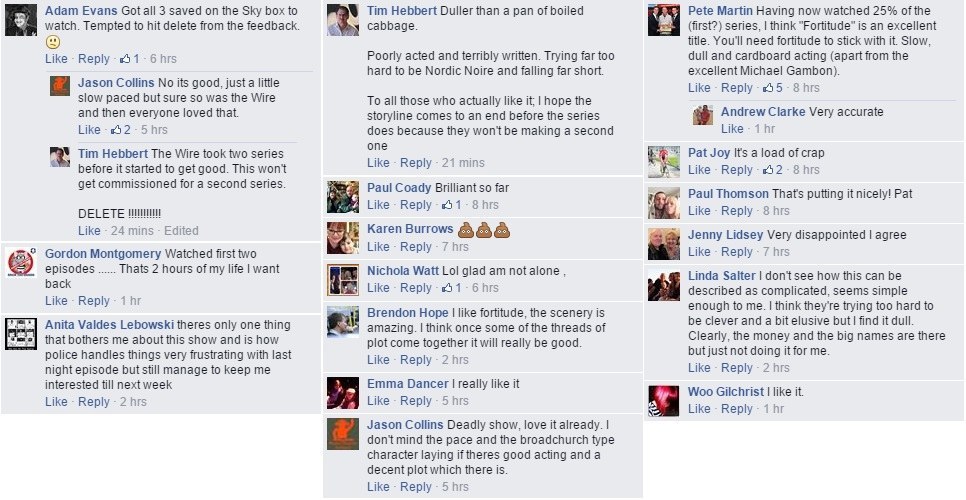 Moral of the story...