1.
Realizing that it's that time of year again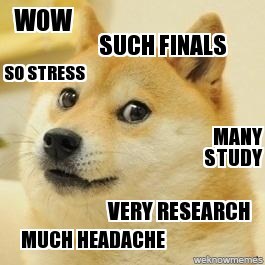 2.
Reminding people that your life sucks so much more than theirs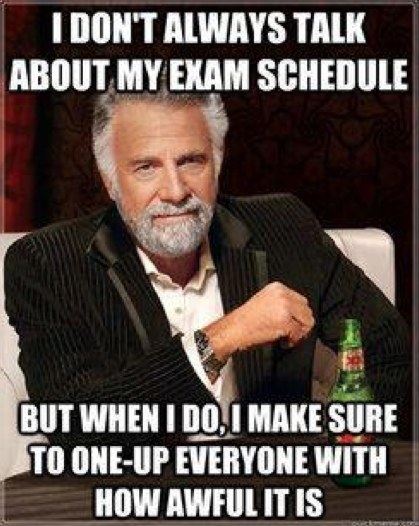 3.
Procrastination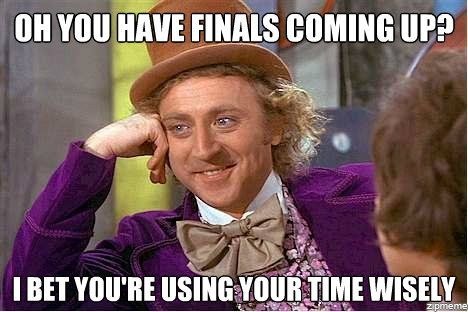 4.
Thinking about how you should probably study for finals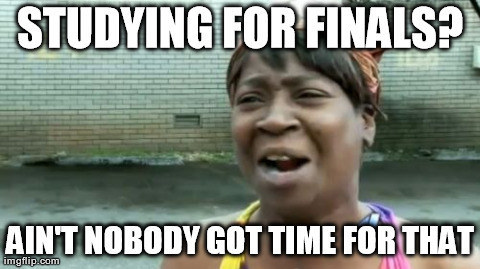 5.
Wishing you went to Hogwarts so you didn't have to deal with finals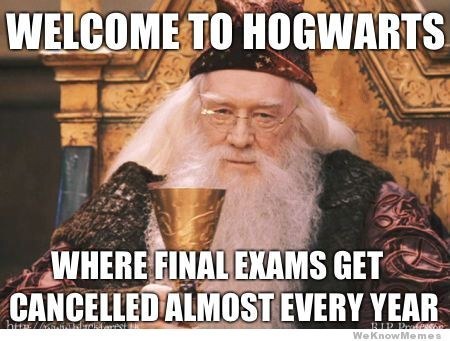 6.
When you realize what "finals" actually means

7.
Realizing that finals week is really the college version of The Hunger Games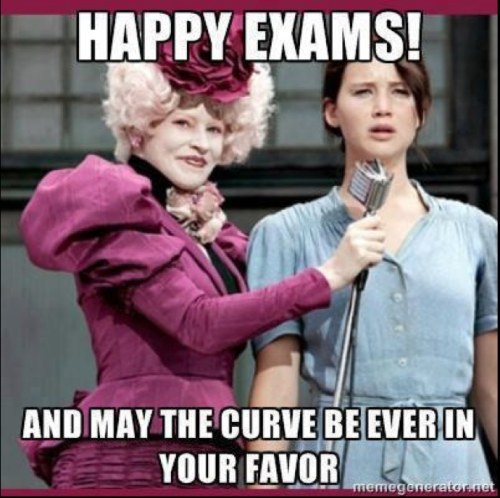 8.
When you are convinced that your professors like to see you suffer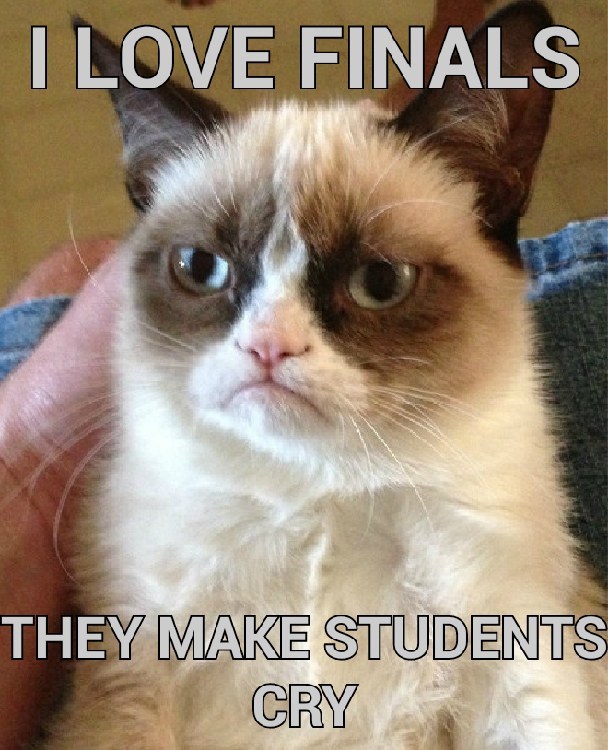 9.
Actually feeling motivated to get that final paper done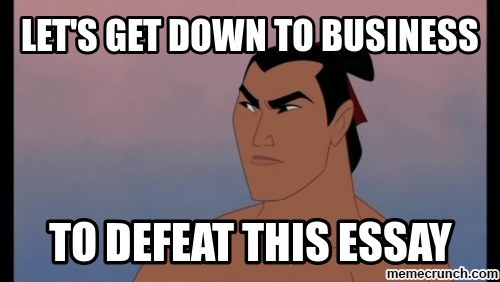 10.
When you feel like giving up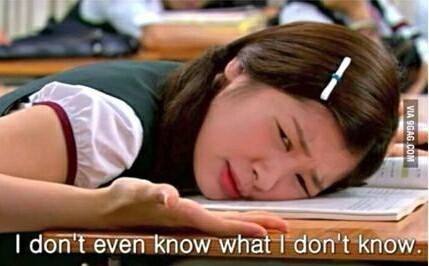 11.
When you just want to sleep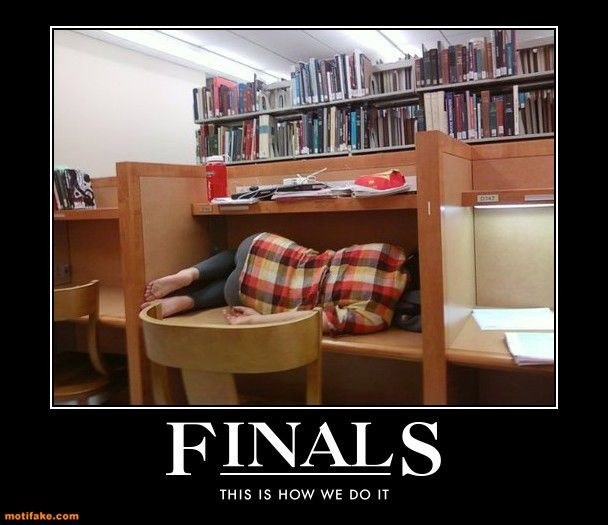 12.
Accepting that you're not going to sleep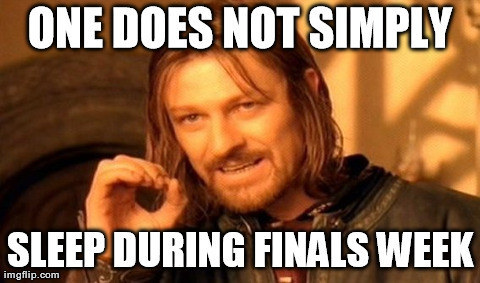 13.
How you feel when you blank on an exam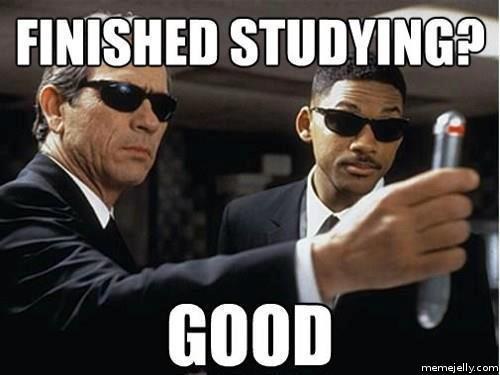 14.
Acceptance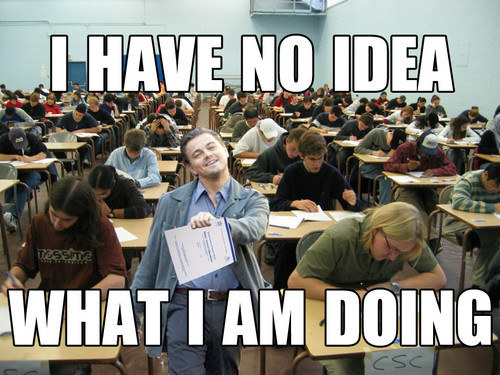 15.
How you feel when you've finished all of your finals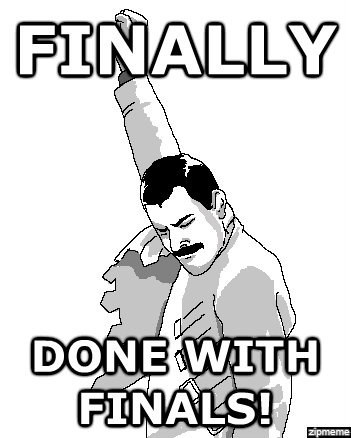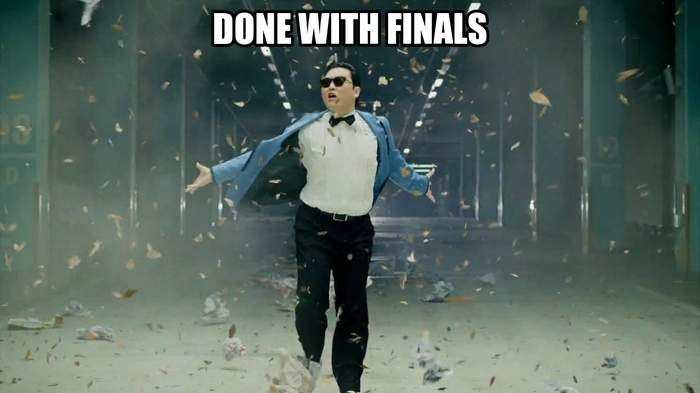 Remember: You got this!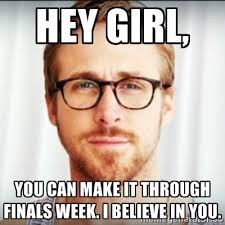 This post was created by a member of BuzzFeed Community, where anyone can post awesome lists and creations.
Learn more
or
post your buzz!