Hatchet-Wielding Hitchhiker Saves Woman From Raving Racist, Gives Best Interview Ever
This will be the best NSFW interview and anecdote you'll hear all day.
At a Fresno gas station, a 54-year-old man yelled that he was Jesus Christ before ramming his truck into a PG&E worker, pinning him against a utility truck. When a nearby woman came to the victim's aide, the driver smothered her in a bear hug while screaming about some racist, Jesusy agenda to rid the world of black people.
That's when a hitchhiker – identified simply as Kai – sprang in with a hatchet.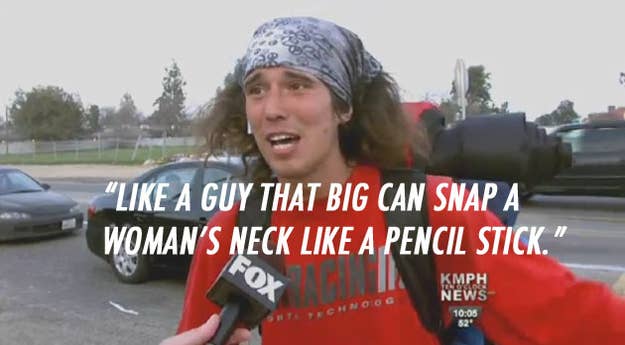 The raving assailant has been identified as Jett Simmons McBride of Tacoma, WA. The PG&E worker was hospitalized with two broken legs, but is in good spirits and hopes McBride "gets the help he needs."
Fans of Kai have already created many Facebook fan pages, and Youtube is already seeing the inevitable first stabs at a remix.
On Facebook, Kai took umbrage to the press calling him homeless: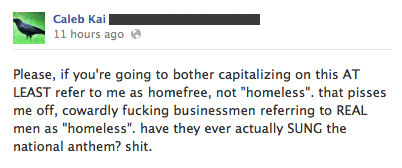 As of last night, Kai was still sleeping outdoors.

In messages to his other Facebook fan pages, he disclaims any desire to capitalize on his interview and urges his admirers to donate money to Haiti "to pay back debts to France."