Everyone stop what you're doing because Beyoncé and Jay-Z just released a surprise album together.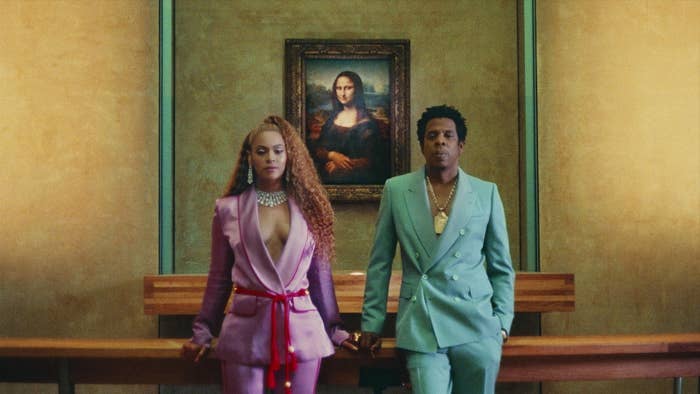 The album, titled Everything Is Love, is the Carters' first joint record. It features nine tracks and is exclusively available on Tidal, Jay-Z's streaming music platform.
The music video for the feature track "Apeshit" was also dropped on Saturday.
The video, directed by Ricky Saiz, was shot at the Louvre museum in Paris last month. It features the couple dressed in coordinated pink and blue suits standing in front of Leonardo da Vinci's "Mona Lisa" and in all white in front of the "Winged Victory of Samothrace" sculpture.
The couple is currently on a world tour.
At the end of a live performance Saturday night in London, Beyoncé and Jay-Z announced the album to fans.
After wrapping up "Forever Young," Beyoncé said they had "something special" for the crowd.
"We want you guys to be the first to experience this new project," she said.
The pair then walked offstage, and the music video for "Apeshit" played on the big screen. When it was over, the words "ALBUM OUT NOW" appeared.
The album's release comes on the heels of allegations that Tidal inflated the streaming numbers for Lemonade, Beyoncé's last solo album, which was released in 2016.
She appears to address the issue in the new track "Nice," in which she sings that her success "can't be quantified."
"If I gave two fucks / Two fucks about streaming numbers," Beyoncé continues, "Would have put Lemonade up on Spotify."
Kassy Cho contributed additional reporting from London.