Have you seen Call Me By Your Name yet? Based on André Aciman's 2007 novel, the film directed by Luca Guadagnino portrays a summer romance between a 17-year-old spending the summer with his family in Italy and his father's 24-year-old American student.
And if you've seen the movie, you'd know that. If you haven't yet seen it and you stumbled across this tweet from the Sony Pictures UK account... well, you might be a little confused.
"It's a romance overwhelming in its intensity, a heart that swells until it has to burst," the image reads in the now-deleted tweet. All true, except the image didn't show the film's actual couple.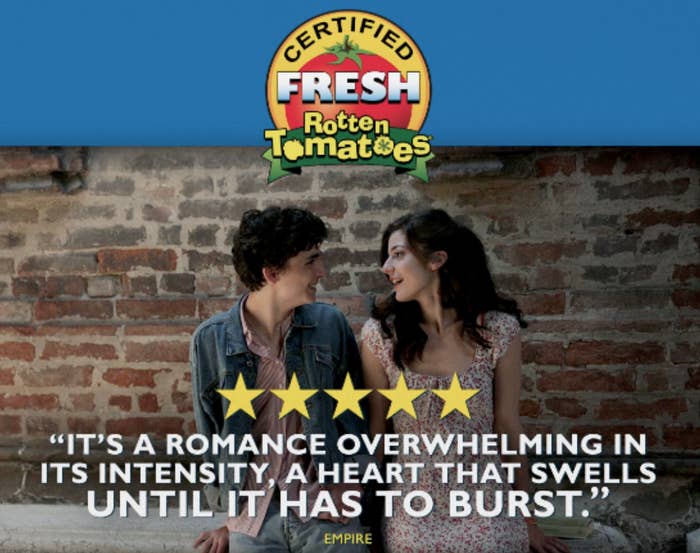 The tweet was deleted shortly after, but it was visible long enough for people to speak their mind and make it clear they would not stand for this misleading advertising.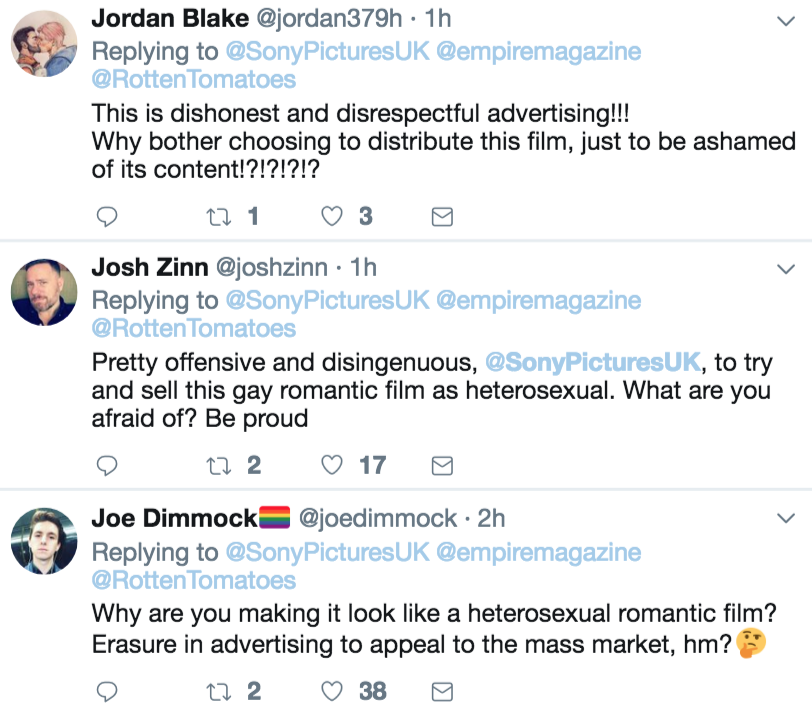 And people even began to offer up their own selection of impactful moments in LGBT cinema. Like Carol and Harge's epic love story in Carol: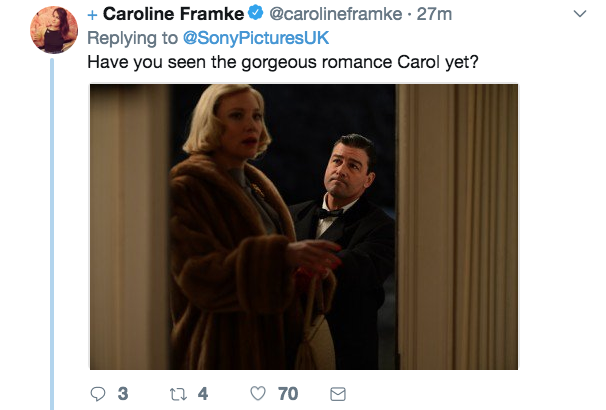 Or the romance in Brokeback Mountain: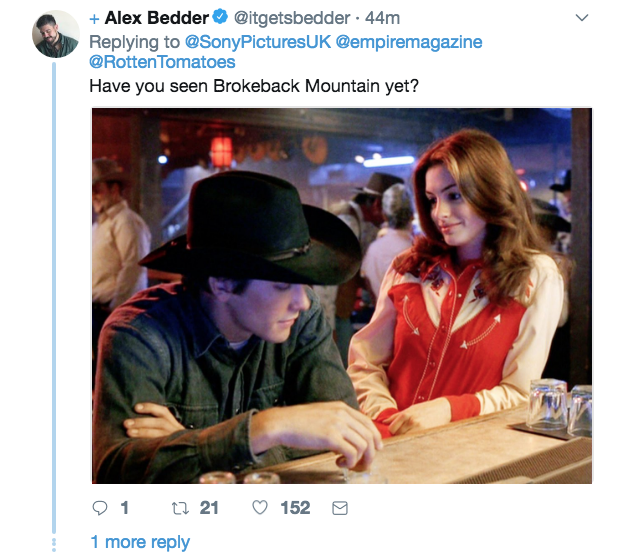 And let's not forget Sean Penn's unreal performance in Milk: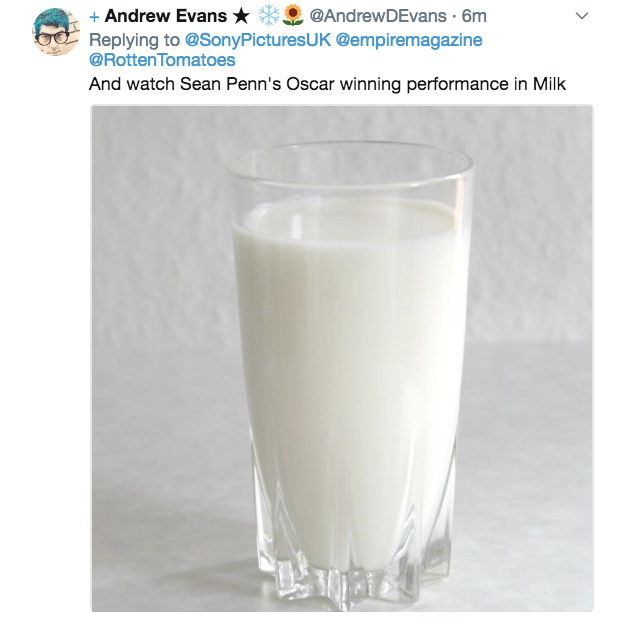 Or this steamy scene from But I'm A Cheerleader: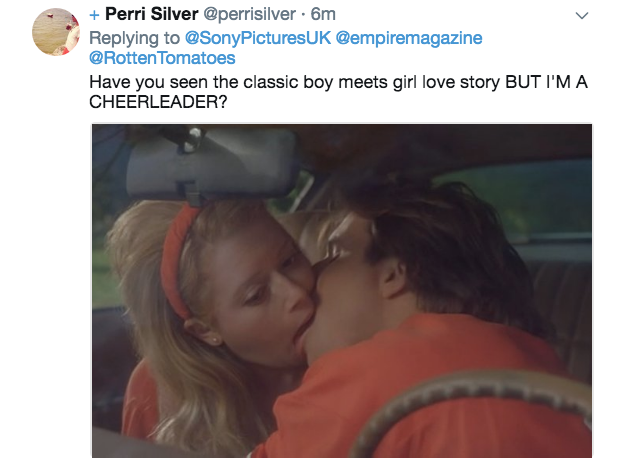 And the jokes, they kept coming.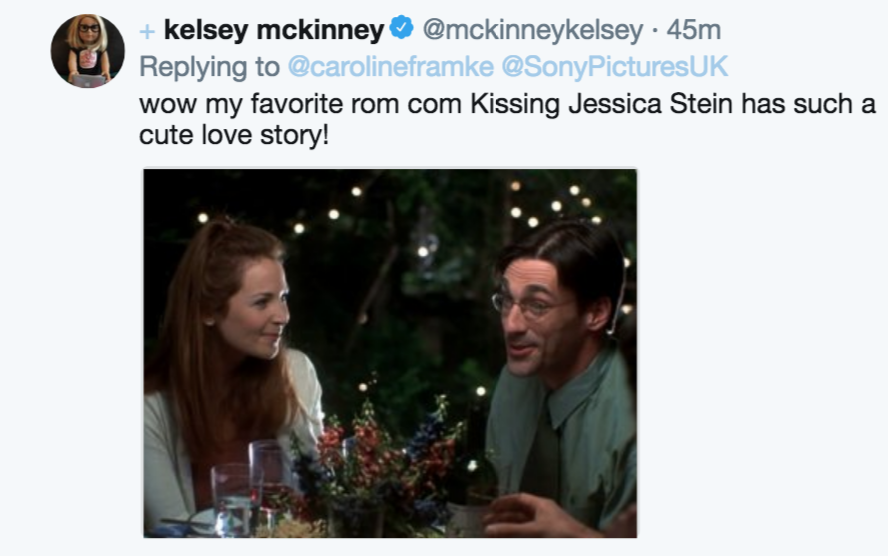 Some shared their favorite powerful moments from non-LGBT films as well. For example, when Kirsten Dunst's character overcame so much in Hidden Figures:
Or when Brad Pitt's role in 12 Years A Slave really revealed to audiences the injustices of slavery: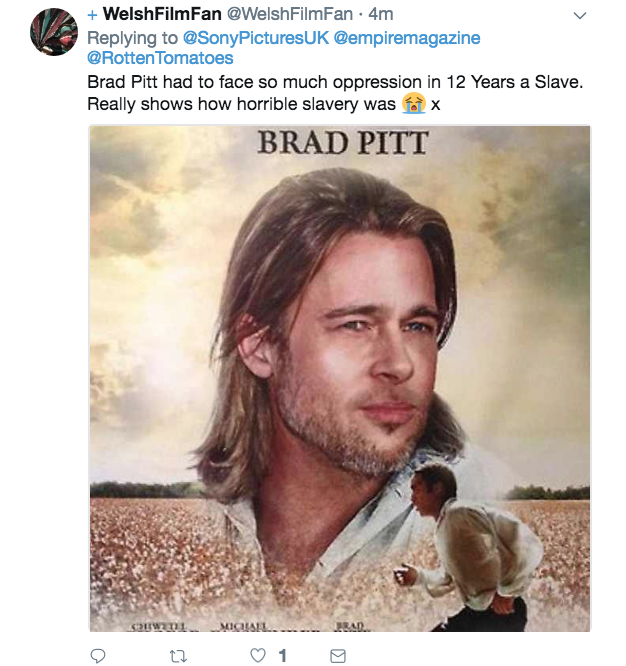 BuzzFeed News has reached out to Sony Pictures for more information on the deleted tweet.