If you haven't yet tuned into Freeform's new show The Bold Type, a lot of people would be quick to let you know that you're really not living your best life right now. Specifically on Tuesday nights.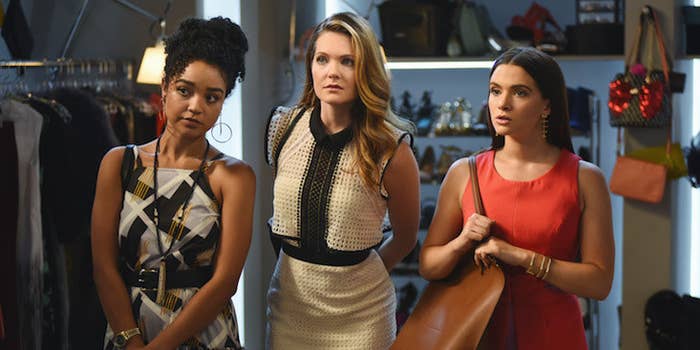 No, really, they're out here listing the reasons to tune in.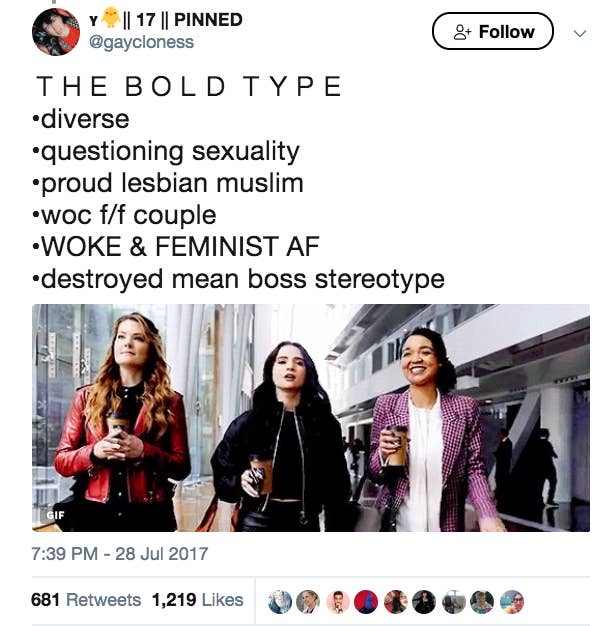 And a lot of fans are especially interested in Kat Edison's (Aisha Dee) romantic roller coaster of a storyline with queer photographer Adena El-Amin (Nikohl Boosheri).
And by "interested" I mean the storyline is consuming a lot of people's lives.
For those not watching, here's the basic gist of what has people talking (spoilers ahead):
Kat is the outspoken social media manager at Scarlet magazine and Adena is the queer photographer she's looking to feature in an upcoming story.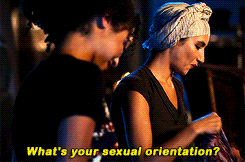 After spending some time with Adena, Kat finds herself catching feelings and begins seriously questioning her sexuality.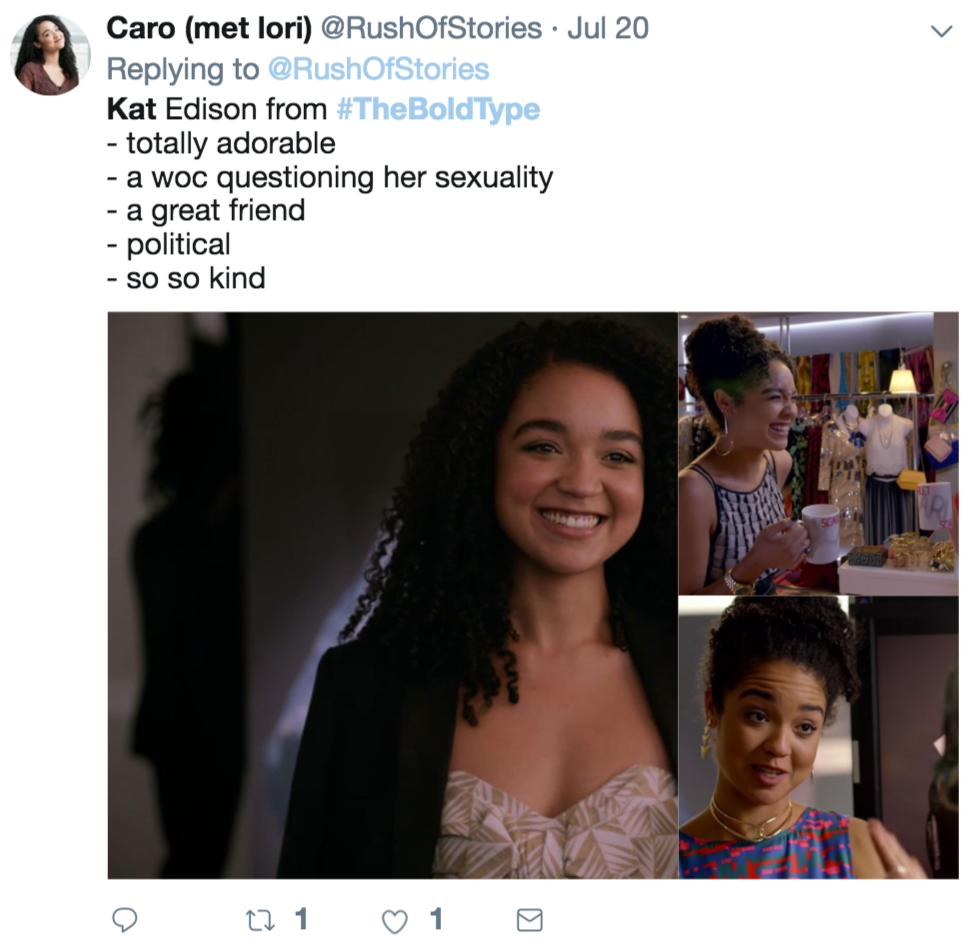 (Don't worry, she figures it out.)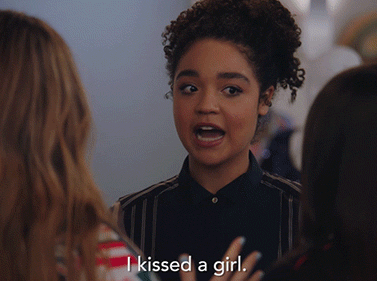 Fans are loving the positive manner in which Kat and Adena's relationship is being portrayed on the show, especially in light of how queer women's storylines have been handled on television in the past.
Because yes, any representation is refreshing — but good representation is better.
And watching a black woman fall in love with a queer Muslim isn't exactly something you see on television every day — or ever.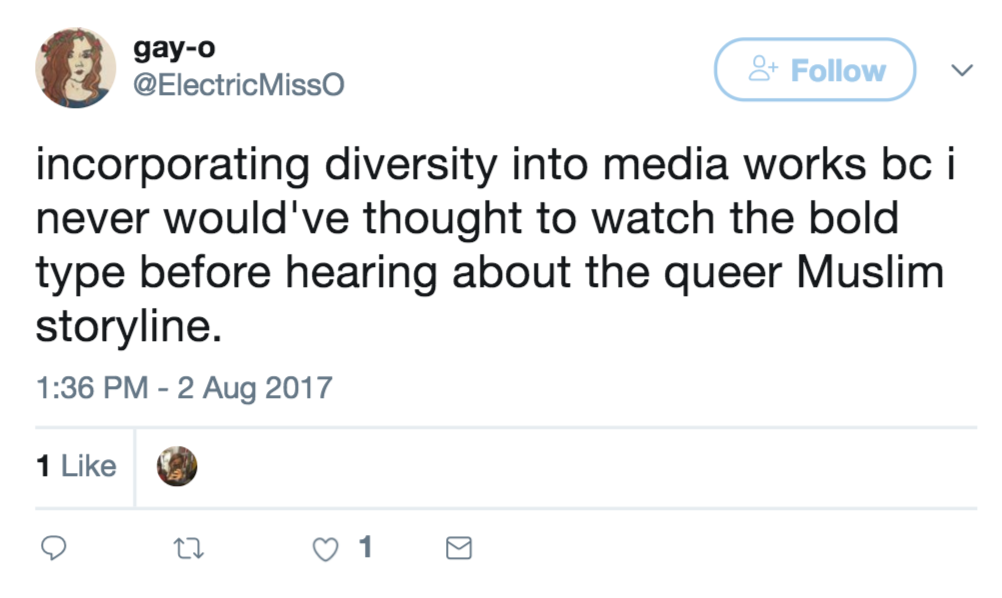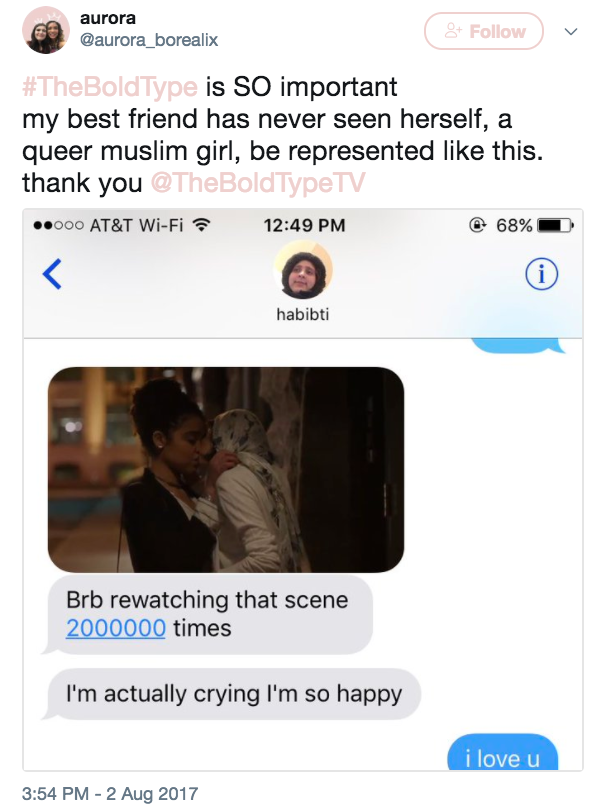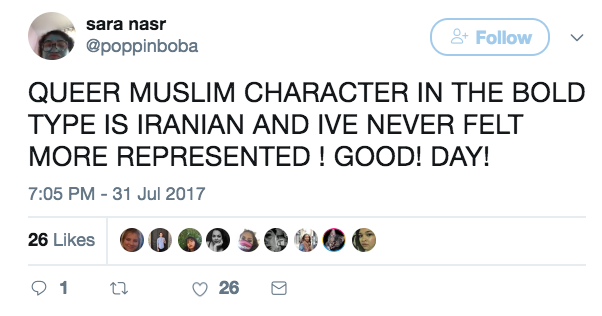 The Bold Type? It's doing that.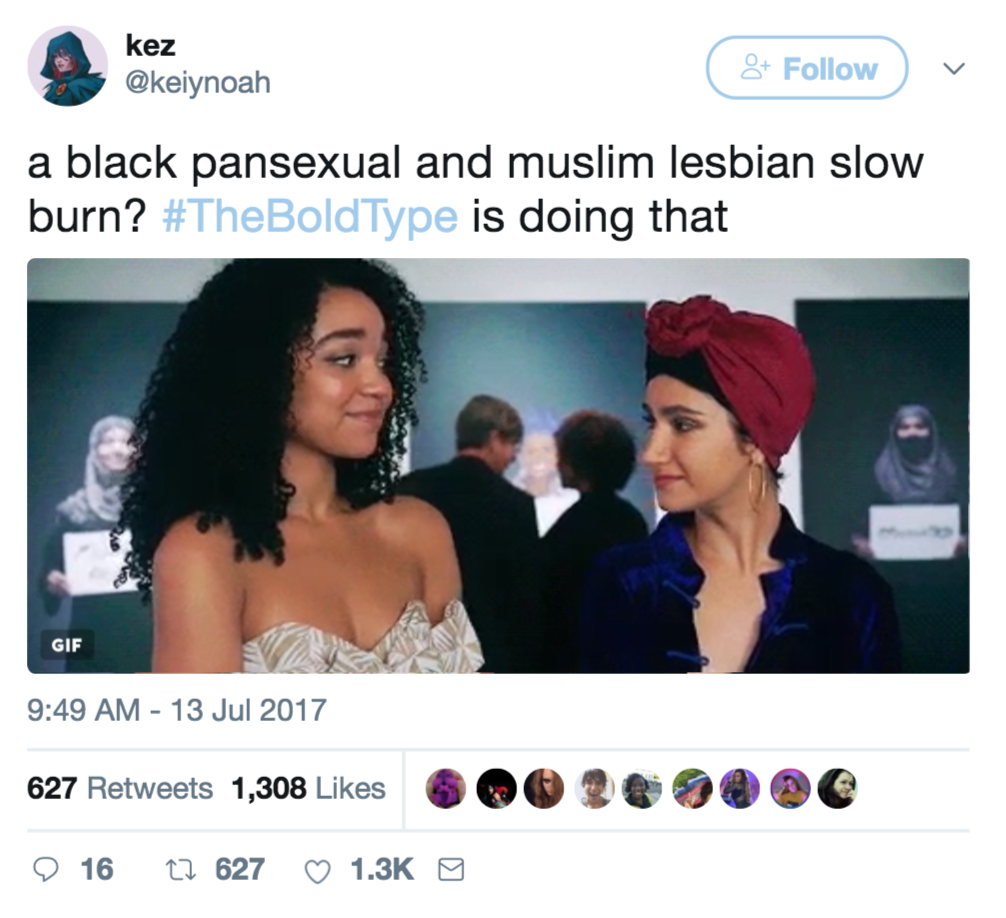 For so many reasons, people are finding these two characters relatable AF.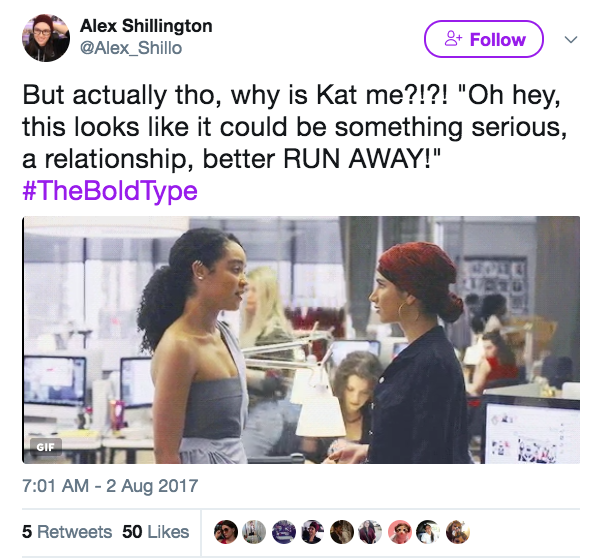 Some of the scenes hit too close to home, tbh.
And now, about midway through the first season, it seems the Kadena ship has truly sailed.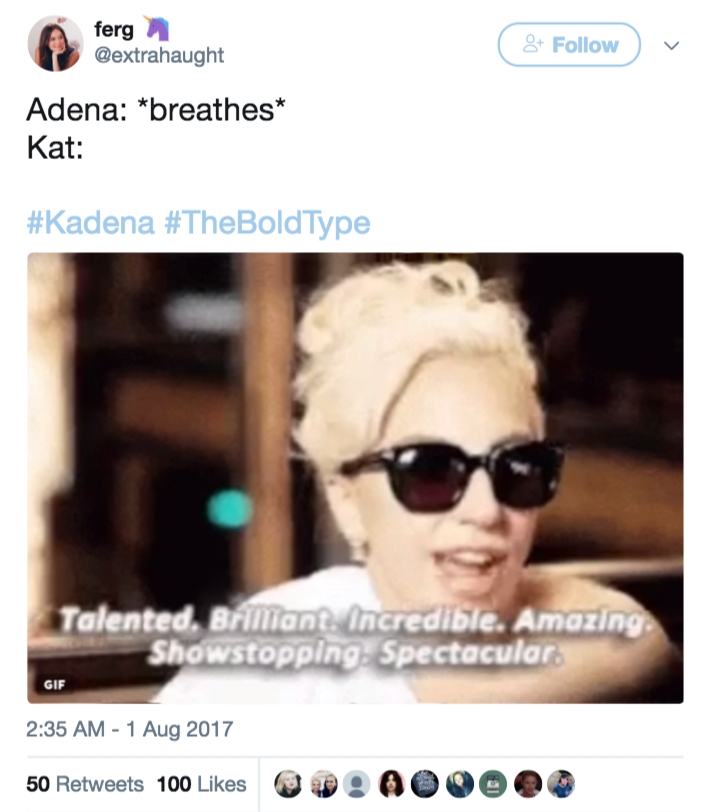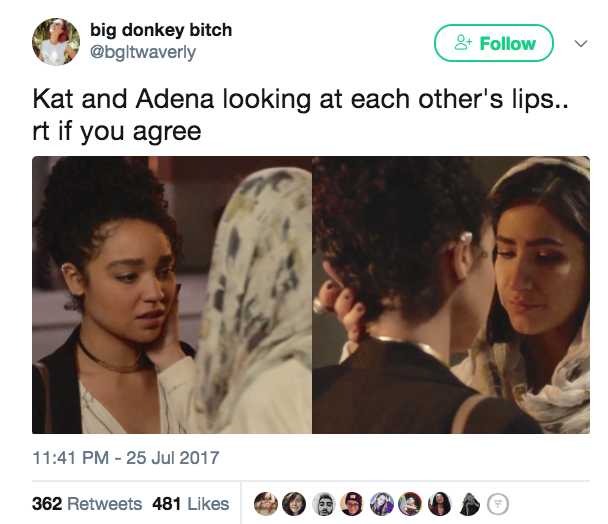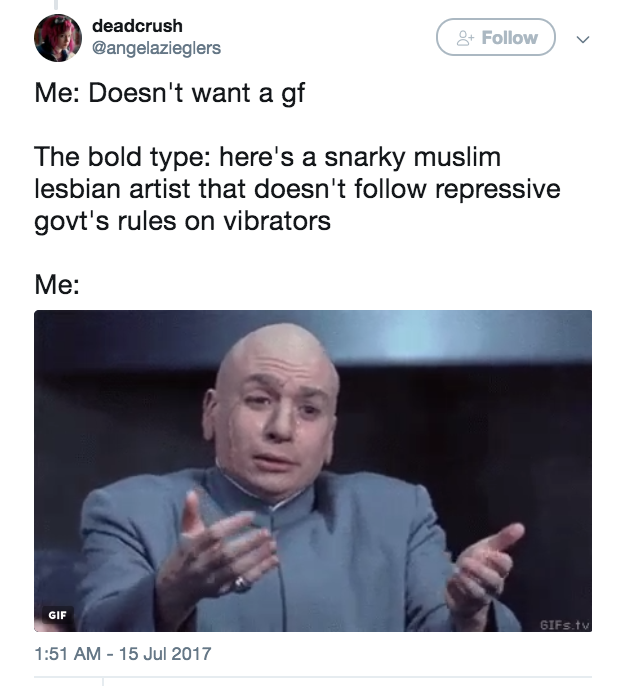 (Not that it took the whole five episodes, anyway.)
The show has yet to be renewed for a second season, which has Kadena fans a bit on edge.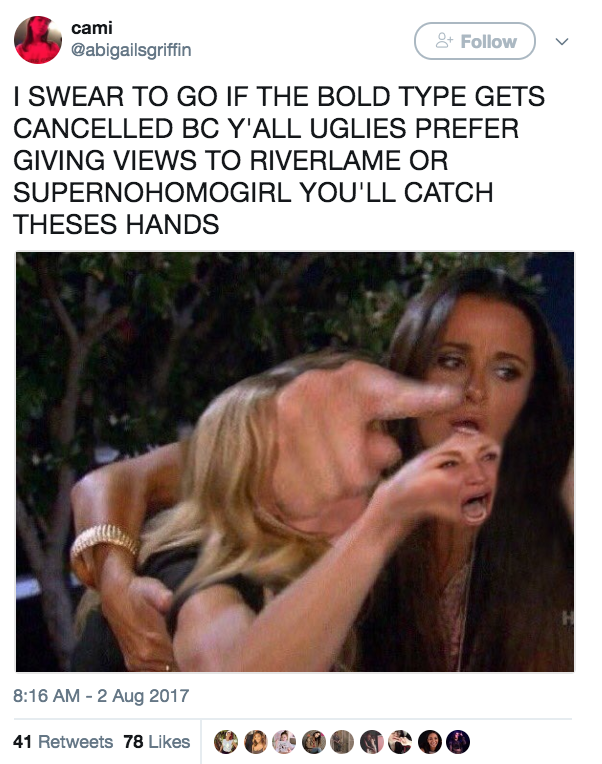 OK, a lot on edge.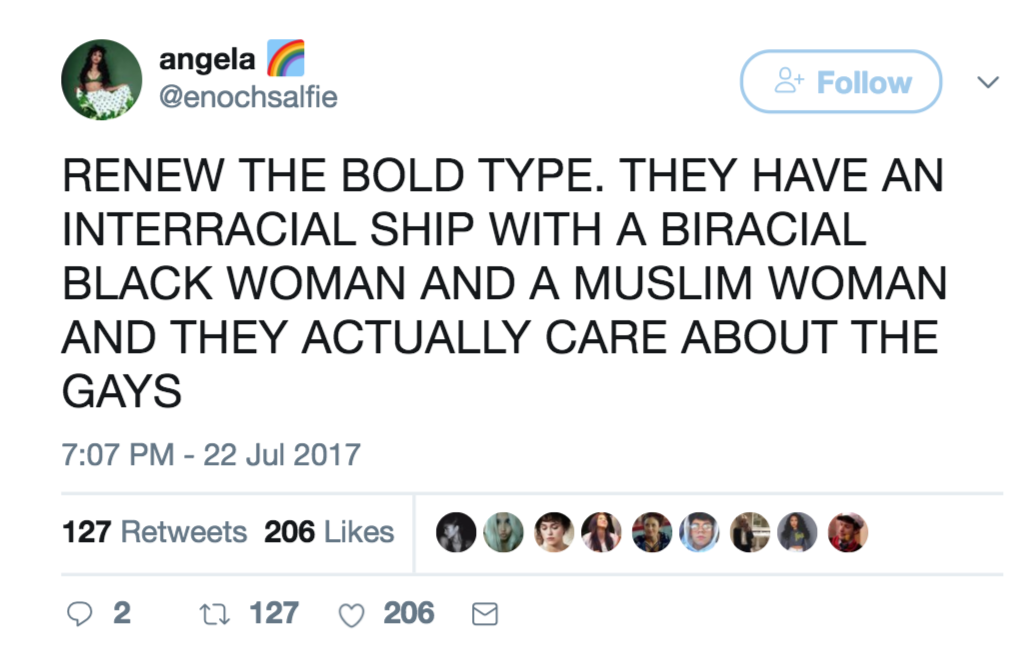 The actors themselves spoke out on the matter, telling fans, "The best Kadena stuff is on the horizon."
To sum up: