Actress Ellen Page Confronts Ted Cruz On LGBT Issues At Iowa State Fair
This actually might be the most substantive debate about LGBT issues so far this election cycle.
Actress Ellen Page confronted Republican presidential candidate Ted Cruz at the Iowa Sate Fair on Friday, asking the candidate a barrage of questions concerning LGBT rights and religious freedom.
Page began by asking the senator, who was wearing an apron and grilling pork chops, his opinion on Americans losing their jobs for "just strictly being gay or trans."
"What we're seeing right now, we're seeing Bible-believing Christians being persecuted for living according to their faith," Cruz said. "For discriminating against LGBT people," Page responded.
Page, who came out as gay in a public speech just last year, has mentioned Cruz on Twitter in the past:
Following the confrontation, ABC News asked the senator if he realized he was speaking with actress Ellen Page. "I did not," he responded.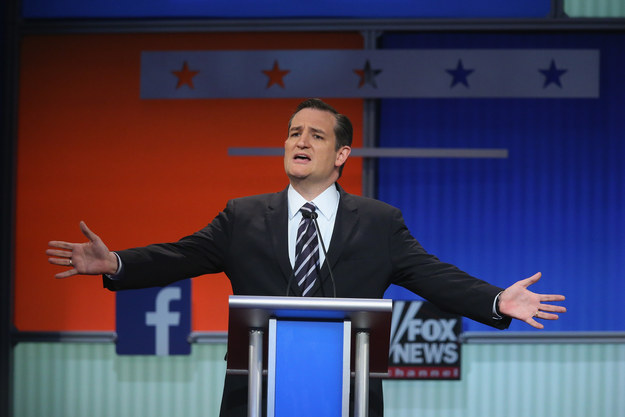 The word is out on Twitter for who actually "won" this impromptu debate: