It seems like just yesterday that author J.K. Rowling shut down the Westboro Baptist Church on twitter after they criticized her for suggesting that fictional characters Dumbledore and Gandalf could get married in Ireland:
Not surprising, she is the one and only J.K. Rowling after all.
Planting Peace, an LGBT activist group, staged the union outside the well-known rainbow house they sponsor — which is located just across the street from the Westboro Baptist Church's headquarters.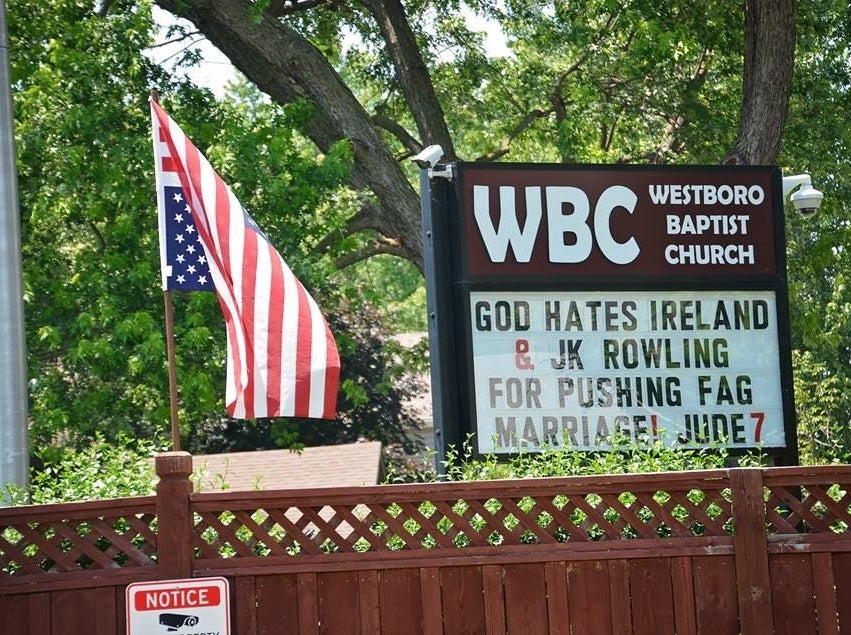 Even if the wedding only featured actors dressed up as Gandalf the White and Professor Albus Dumbledore — as Rowling predicted, it was "sheer awesomeness."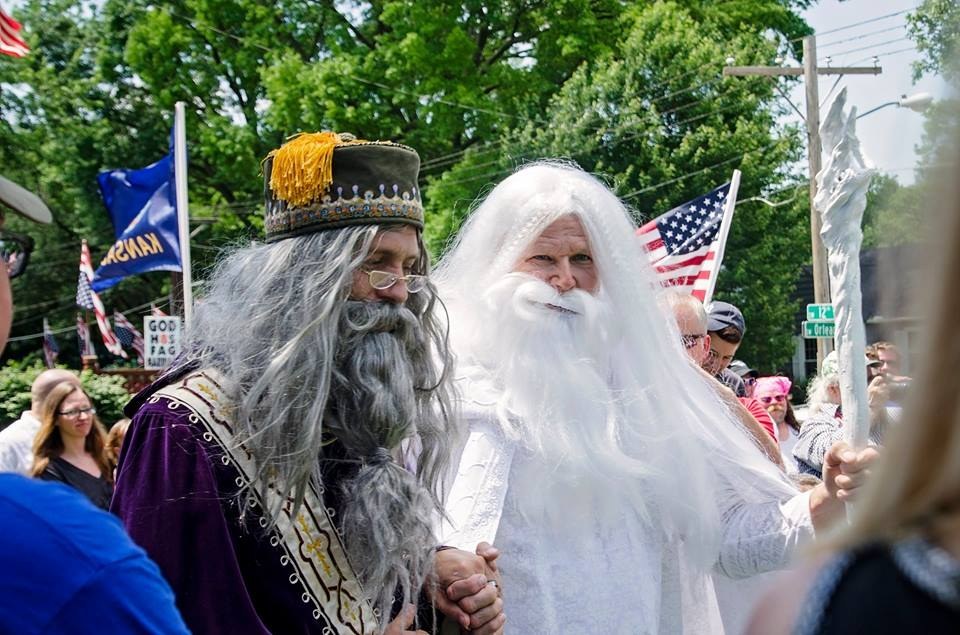 Planting Peace founder Aaron Jackson told BuzzFeed news the atmosphere at the ceremony was of "excitement and anticipation" with a crowd of over 250 people in attendance.
"There were people of all ages from all over the world. The crowd was asked at one point in the ceremony to stand and say 'I will' to show a community of support. While the overall tone was joy and fun, everyone seemed to really support the underlying message about standing up to hate and bigotry with love and compassion,' Jackson said.
According to The Topeka Capital journal, Dumbledore came down the aisle to Harry Potter theme music while Frodo Baggins acted as ring bearer to The Lord of the Rings soundtrack music.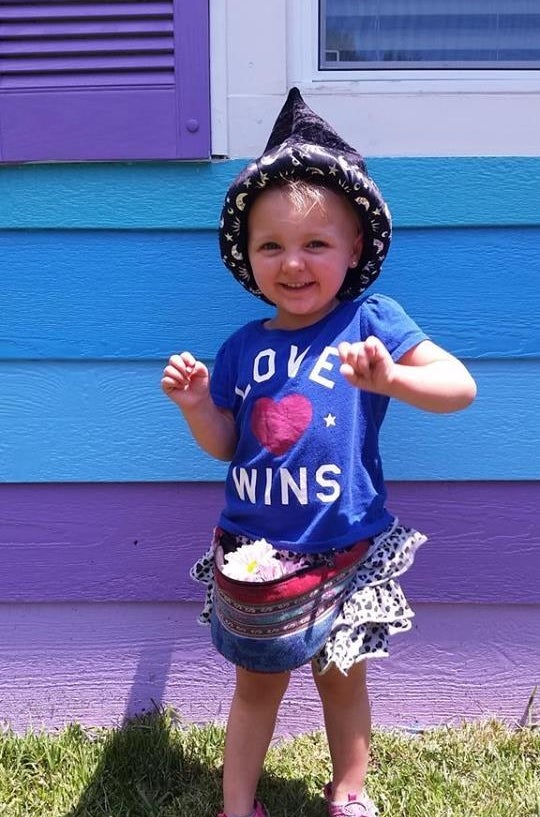 Fans from both sides of the magical kingdom came to support their favorite wizards.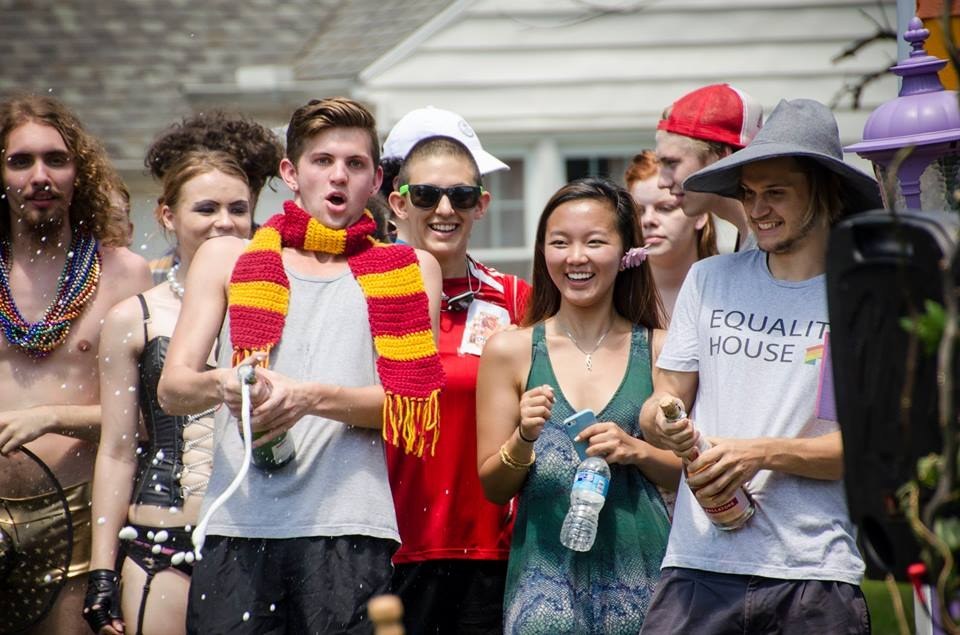 "The WBC put up additional flags and signs that are not normally there before the event, but otherwise, they did not picket or protest," Jackson said.
"They were active on social media before the event, even offering to make us a cake for the wedding (per a Twitter post). They didn't follow through with that, unfortunately."
In lieu of gifts, Planting Peace asked guests to make donations instead.
"The Equality House was founded to take a stand against the hurtful words and actions of hate groups like the WBC. People often question why we even mention them, and Ms. Rowling's words were spot on," Jackson told The Huffington Post.
"Innovative fundraising campaigns like Planting Peace's Wizard Wedding is entirely reflective of why we built CrowdRise," co-founder and CrowdRise CEO Robert Wolfe told BuzzFeed News of their participation in the stunt. "We wanted to give people everywhere the power to drive real impact and to do so in a way that is fun and notable all in the interest of driving change. We're super excited to pay a small role in making it all happen."
The two wizards hung around after the ceremony to sign Harry Potter books for children in the crowd. According to Jackson, "One lady asked them to bless her unborn child by touching their wand and staff to her belly."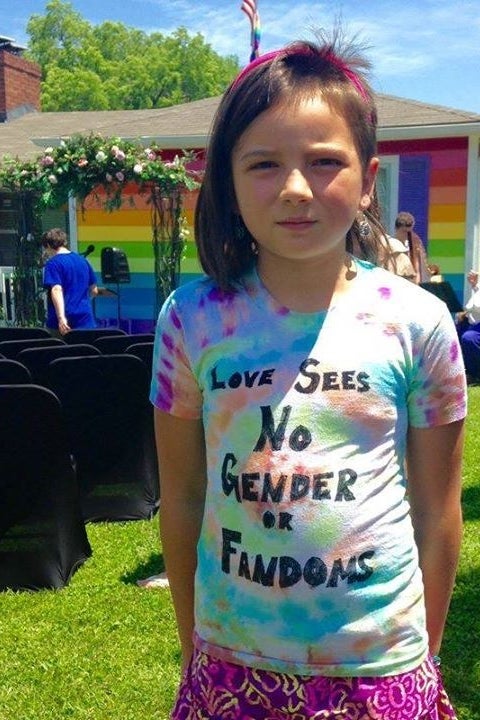 Congratulations to the ~ newlyweds ~.