It's been only two days since out gay Marine Tanner White uploaded a video to YouTube asking singer Steve Grand to accompany him to the upcoming Marine Corps Ball.
"Hopefully you say yes. If not, it was worth a shot," the Marine said in his video.
This could be the pair at the ball having a fantastic time. But has Grand seen the video? Will he say yes? THE SUSPENSE IS TOO MUCH.
"I was really honored that someone in our military wanted to go to that ball with me and asked me like that," the singer-songwriter told BuzzFeed News.
"As soon as I saw the video I checked my calendar and when I saw that day was free I, was like, 'OK, let's do this.'"
Grand himself has never attended the Marine Corps ball, but it has become quite the tradition for members of the military to ask celebs to join them at the event.
"I think me and Tanner are going to have a great time," Grand said. "He seems like a sweet guy and he's a very accomplished member of our military and has done a lot for both our country and the LGBT movement."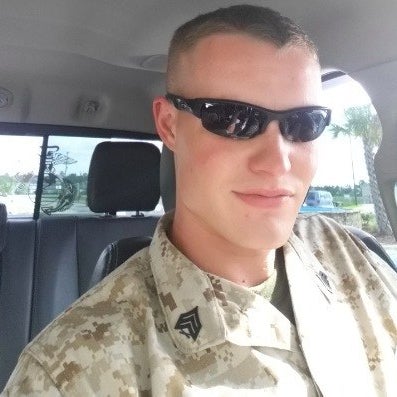 "When I saw his response, my stomach dropped and my heart skipped a beat," Marine Tanner White told BuzzFeed News of his reaction to the video. "I'm very excited and can't wait to have a wonderful night with Steve!"