After realizing Trump was going to take the election, Ohio residents Loran Marsan and Jolena Hansbarger decided to channel their disappointment into action — by getting married on the front steps of the Athens County Courthouse on Wednesday.
On Tuesday night Marsan was at a work party watching the results come in when she texted her partner, proposing the idea that they should get married the next day if Trump came out on top.
The next morning, the pair texted a few close friends and family to inform them of their plan. They set a time and headed into town to obtain a marriage license with their black Labrador in tow — he would act as the ring bearer.
The crowd consisted of family, friends, and a small group of students. The wife of their roller derby coach acted as officiant.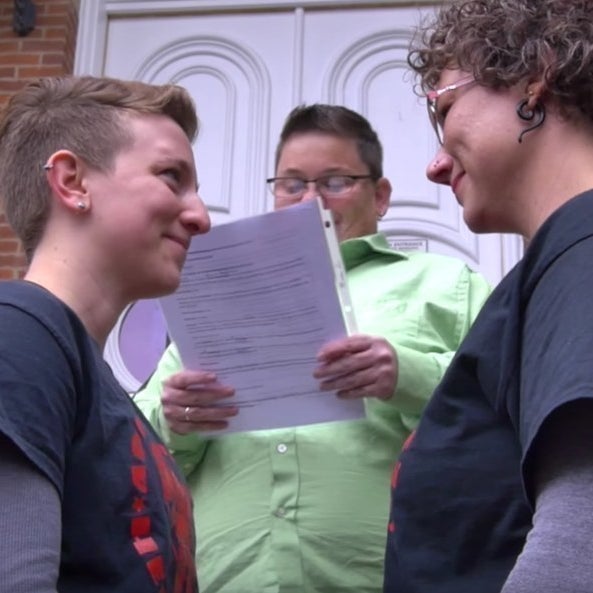 "I was excited and overjoyed," Hansbarger said of her emotions during the public ceremony. "Her teary eyes made me cry and made me happy."
"It was amazing how much it made everyone else feel slightly less hopeless and a little happy and uplifted," said Marsan.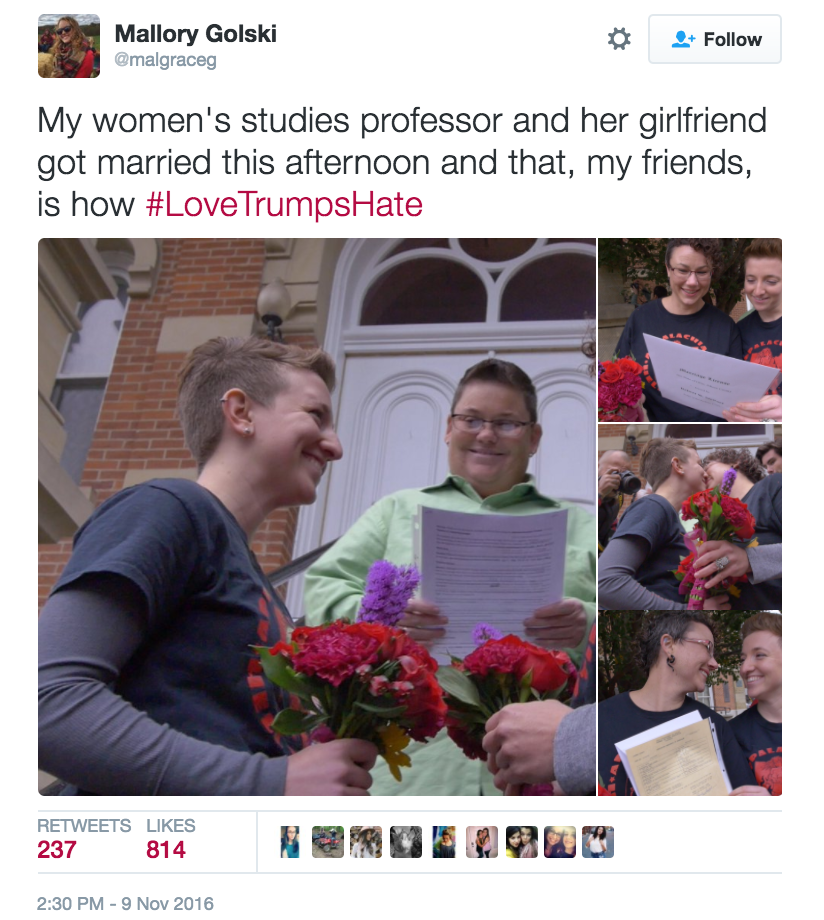 Mallory Golski, a student in Marsan's media class, attended the ceremony along with other students and created a short video of the special day:
"We both want to make sure we continue to protest and contribute to the battle against bigotry," Marsan said. "Not just in terms of marriage equality, but trans rights, immigration reform, and job and housing discrimination."