Scotland's first minister appeared on Jon Stewart's The Daily Show on Monday night and quickly gained the plaudits of the Americans watching.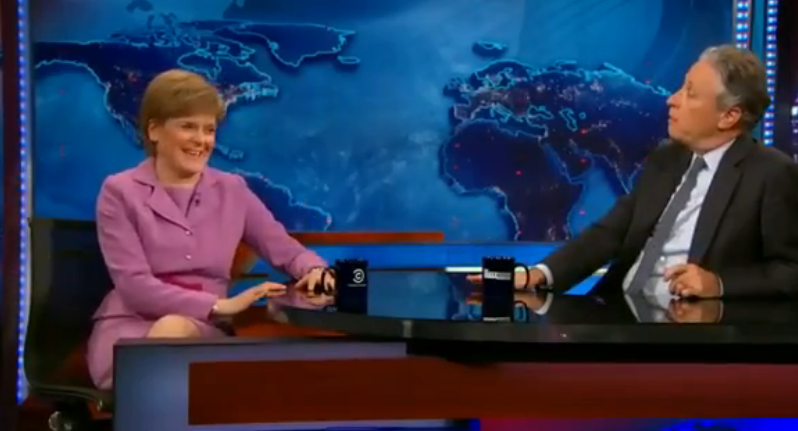 The pair discussed a variety of topics, including the SNP's resurgence in British politics and Scotland's natural resources.
It's fair to say the audience was impressed with Sturgeon's performance.
Sturgeon also appears to have gained her own support base in the US.
Although there were a few people who weren't keen and struggled to understand her accent.
Looks like there are no comments yet.
Be the first to comment!