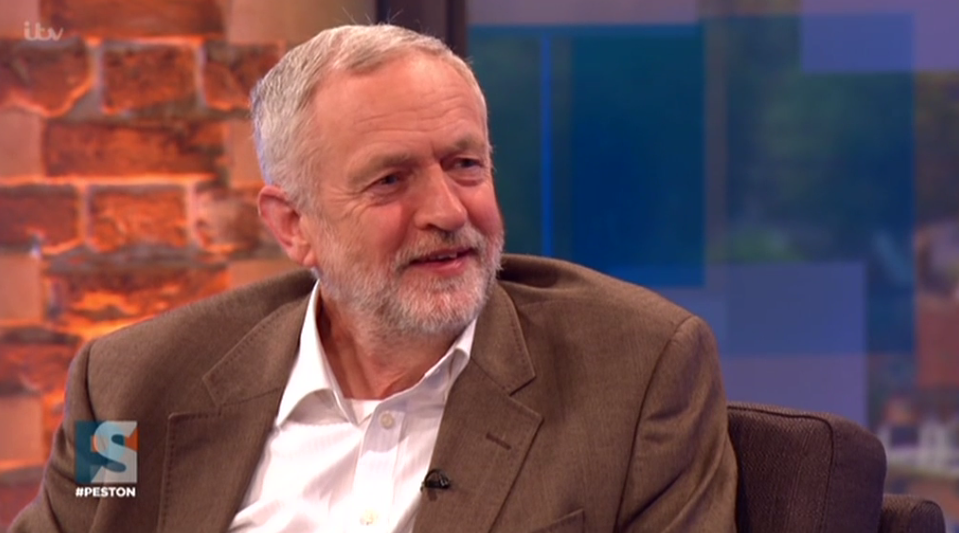 Jeremy Corbyn has reasserted his opposition to a controversial EU-US trade deal, saying it "essentially enfranchises corporations at the expense of national governments".

Critics of the Transatlantic Trade and Investment Partnership (TTIP) have argued it will give too much power to businesses, and many have said that national governments could be sued if they introduce policies that put a dent in a corporation's profits.
This isn't the first time Corbyn has been publicly vocal about his opposition to the deal, but it comes only weeks after US president Barack Obama called on the EU to "speed up TTIP" and said that the deal should be signed "by the end of the year".
In an interview on ITV's Peston on Sunday, the leader of the Labour party was asked about his vision of Europe.
Corbyn said he wanted progressive and social organisations "collectively working together for a better standard of living across Europe and not accepting this idea that big business can run Europe or that we have to accept the Transatlantic Trade and Investment Partnership that essentially enfranchises corporations at the expense of national governments".

The decision to criticise TTIP also puts the Labour leader's pro-EU position at odds with In campaigners such as the prime minister, and means that, on this issue, he sides with former mayor of London Boris Johnson.
Johnson came under criticism on Sunday for his U-turn on the trade deal. Former defence minister Nicholas Soames accused the former London mayor of "fundamentally dishonest gymnastics" after Johnson criticised the deal only two years after praising it for being "Churchillian in its brilliance".
In an article in the Daily Telegraph in 2014, Johnson wrote: "There is absolutely nothing not to like about the TTIP." But in recent weeks Leave campaigners have changed their tune and said the deal would be dangerous for the British economy and could have a negative impact on the NHS.
In Johnson's defence, a spokesman for Vote Leave told The Observer at the time: "Some people on our side are beginning to look again at TTIP and to look at it in more detail. It is very much not a free-trade deal. The important thing is that we should have power over own trade deals and with this deal we don't."

During the interview on Sunday, Corbyn also praised the benefits of migration.
When asked about whether concerns about immigration were legitimate, the Labour leader said the government needed to increase funding in areas where there are pressures on school and hospital places and shortages of housing but said migration could be beneficial.
"We also have to remember that those that work in our health service, make sure our health service survives, are often people that have come to live in this country either from outside Europe or within Europe," he said.
"Migration actually is a plus to our economy as a whole – those people pay a lot in taxes, receive much less on average in benefits than the rest of the community, and make an amazing contribution to our community."

UKIP leader Nigel Farage also appeared on Peston on Sunday and was quizzed about the US elections later this year. Although he said he had "reservations" about Donald Trump, he said he "couldn't vote for Hillary even if you paid me".
But on Trump, Farage said: "I tell you what, I think he's going to win."
Looks like there are no comments yet.
Be the first to comment!