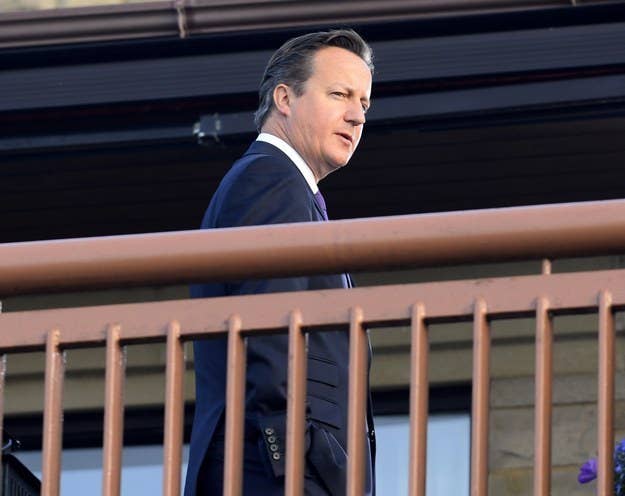 Cameron made an emotional appeal to Scottish voters to remain in the union just two weeks before the country's independence referendum.
The prime minister said: "This is a desperately important question. I care passionately about it. It would break my heart if Scotland were to leave the UK."
He placed an emphasis on Scotland's right to vote, adding that his role in the campaign was to "make a wholly positive case, very much saying to the people in Scotland ... that the rest of the United Kingdom, England, Wales, Northern Ireland, we want you to stay".
The comments came in an interview with Radio 4's Today programme, during which he insisted that although Scotland could be an independent country, "we would all be better by staying together".
Despite trailing in the opinion polls, the Yes campaign has recently seen a spike, and there are growing concerns in Westminster that Scotland voting to leave is a real possibility.
In an inter-party debate on independence, Ruth Davidson, the head of the Scottish Conservatives, appeared to acknowledge the lack of support in the country for her party, saying that it was unlikely that the Tories would win the UK general election next year if Scotland stays in the union.
In the Radio 4 interview, the prime minister said "emphatically" that he would not resign if Scotland was to vote for independence, arguing instead that the vote was "for the Scottish people to decide", rather than being an issue of his leadership.
After the interview, former Tory deputy chairman Lord Ashcroft took the opportunity to make the tongue-in-cheek claim that Scottish voters would be more likely to vote for independence if Cameron suggested he might resign.
You can listen to the full clip here: