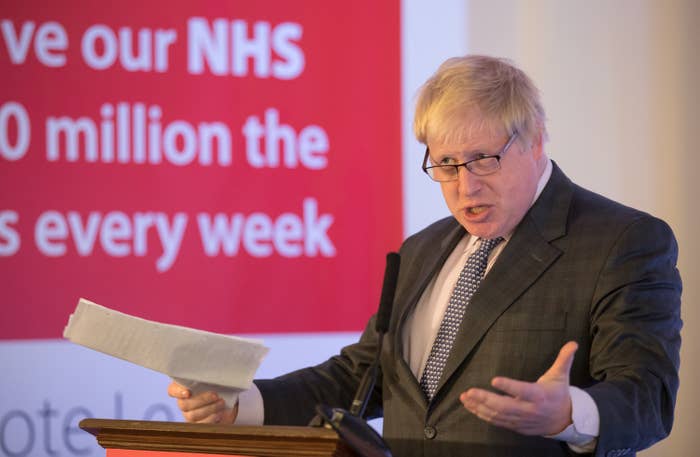 Boris Johnson has compared the European Union's aims to Adolf Hitler's, saying both wanted to create a European superstate.
The former mayor of London said Hitler and Napoleon both tried to ensure Europe was led by a single government, although the Brexit campaigner was careful to say the EU has used "different methods" to achieve this.
"Napoleon, Hitler, various people tried this out, and it ends tragically. The EU is an attempt to do this by different methods," Johnson said in an interview with the Sunday Telegraph.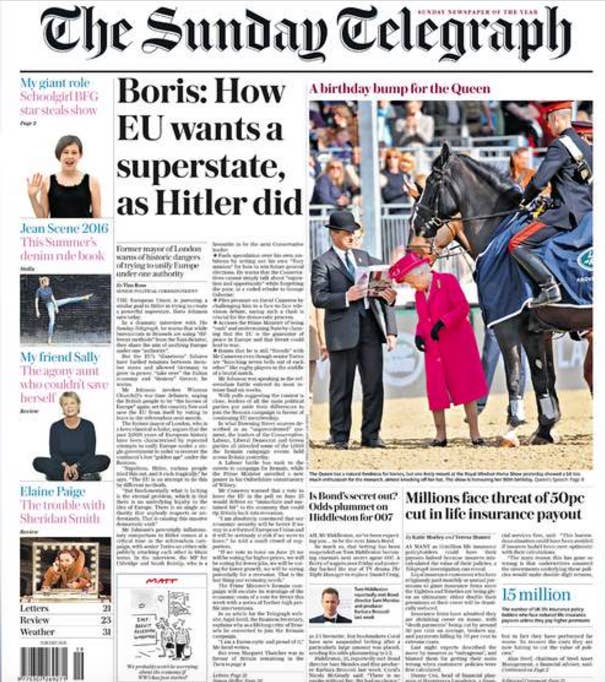 Johnson has been roundly criticised for his comments by MPs campaigning for a Remain vote. Labour's shadow foreign secretary, Hilary Benn, said the Tory MP's comparison was "both offensive and desperate".

He added: "Leave campaigners have lost the economic argument and now they are losing their moral compass."
Yvette Cooper, a former Labour cabinet minister and a member of the Stronger In campaign, accused Johnson of playing a "nasty, nasty game".
"The more he flails around with this kind of hysterical claim, the more he exposes his shameful lack of judgment, his willingness to play the most divisive cynical politics, and the emptiness of his arguments," she said.
Vote Leave has argued that Johnson's argument is more nuanced. "Don't let a bad headline confuse – what Boris says in Sunday Telegraph is spot on and not what headline implies, read words," the campaign tweeted last night.

But Tory MPs have publicly criticised Johnson's comments too. George Freeman said he's "better than that".
Former defence minister Nicholas Soames said Johnson had "gone too far."
This is the second time in two months that Johnson has dominated the headlines after using inflammatory language.
Last month, he was accused of racism after calling US president Barack Obama "half-Kenyan" adding that Obama had an "ancestral dislike" of the British Empire.

Some MPs have also drawn a comparison between Johnson's comments and recent comments by his predecessor as mayor of London, Ken Livingstone, who appeared to suggest that Hitler was a Zionist. Livingstone has since been suspended from the Labour party.

Meanwhile, Nigel Farage has waded into internal Conservative party politics and said that he's a "Boris fan".
There has been growing speculation about the future of the party if Britain votes to leave the EU and the Sunday Times revealed that David Cameron suspects the former mayor of London is well-placed to become the next party leader.
When asked if he would work with Johnson in case of Brexit, Farage said: "I love Boris, respect him, admire him; I'm a Boris fan. Could I work for him? Yes. Could I see a scenario if he was PM and he asked me to do something? I wouldn't rule it out."