Boris Johnson Has Just Called Barack Obama A "Part-Kenyan President"
The London mayor claimed that the US president had an "ancestral dislike of the British empire". He was backed by UKIP leader Nigel Farage who said Obama had a "grudge" against Britain.
Boris Johnson has sparked fury from MPs by suggesting that Barack Obama has an "ancestral dislike" of the British empire because he's a "part-Kenyan president".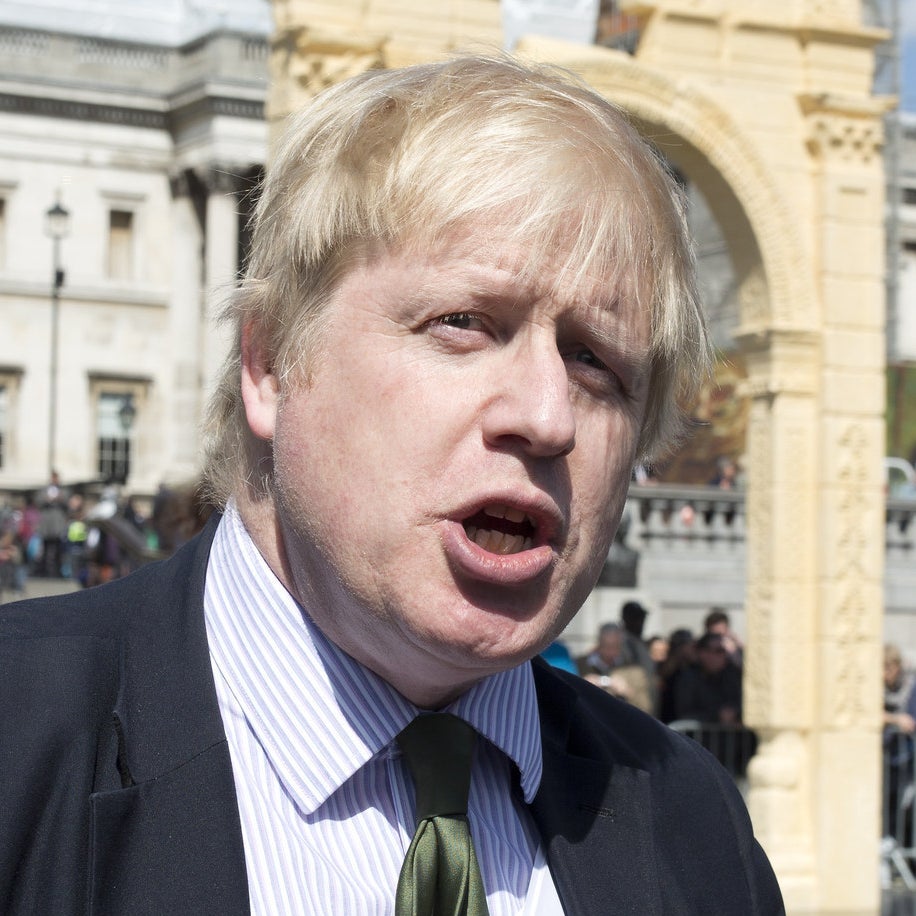 The London mayor wrote the comment in a piece for The Sun newspaper on Friday, as the US president arrived in the city to encourage Britons to vote to keep the UK in the EU on 23 June.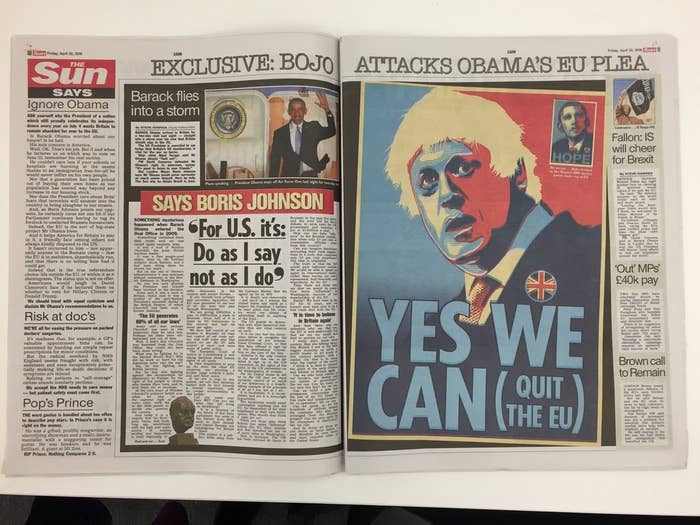 Johnson, who wants Britain to leave the EU, described how a bust of wartime leader Winston Churchill vanished from the Oval Office when Obama moved into the White House in 2009.
No one was sure whether the President had himself been involved in the decision. Some said it was a snub to Britain. Some said it was a symbol of the part-Kenyan President's ancestral dislike of the British empire – of which Churchill had been such a fervent defender.
He was later backed up by UKIP leader Nigel Farage who claimed that Obama had a "grudge" against Britain because of "colonialisation".
Farage told BBC Radio 4's World At One:
His first day in the White House, he had the bust of Winston Churchill removed from the Oval Office. Because of his grandfather and Kenya and colonialisation, I think Obama has a bit of a grudge against this country.
The mayor's language drew sharp criticism from a string of Labour MPs and Remain campaigners.
Former frontbencher Chuka Umunna said it was reminiscent of Tory mayoral hopeful Zac Goldsmith's campaign.
Former Liberal Democrat leader Menzies Campbell branded Johnson's words an "unacceptable smear".
He said: "Many people will find Boris Johnson's loaded attack on president Obama's sincerity deeply offensive.
"If this is an illustration of the kind of diplomacy that we might expect from a Johnson leadership of the Tory party then heaven help us. In truth this attack constitutes an unacceptable smear.
And Tory MP Nicholas Soames, the grandson of Churchill (or WSC), said Johnson was wrong on "almost everything".
There was speculation in 2009 that Obama returned the bust because his father was born in Kenya.
UK press reports suggested that the president may have been upset by Churchill's decision to send troops to Kenya in 1952 to crush the Mau Mau uprising.
But White House curator William Allman said in 2010 that the bust was only ever on loan and had long been scheduled to return to the UK ambassador's residence long before Obama took office.
Obama told Sky News in 2009: "The notion that somehow I would judge countries at this point based on what happened 100 years ago is not something that would make much sense."