1. The Music.
It was a big part of the movie what with all the teen angst floating around, and it was all pretty much perfect. Who doesn't think of 10 Things when they hear "I waaaaaant you to want me"? No one, thats who.
2. Walter Stratford (i.e Daddy Stratford)
How many excellent one liners did this man have? Between them and the pregnancy suit, the guy was golden. Favourite Line - "...I've got news for you. Kissing isn't what keeps me up to my elbows in placenta all day long."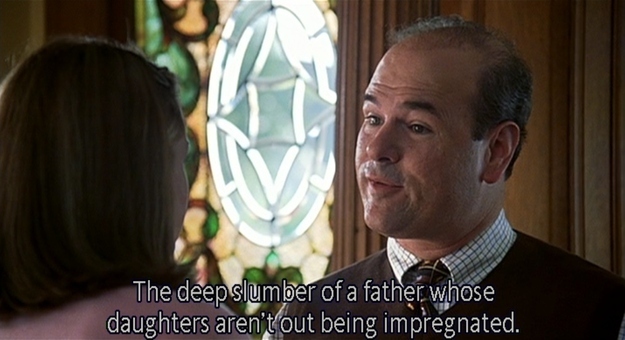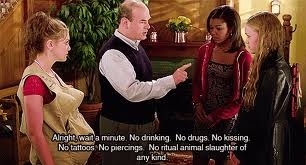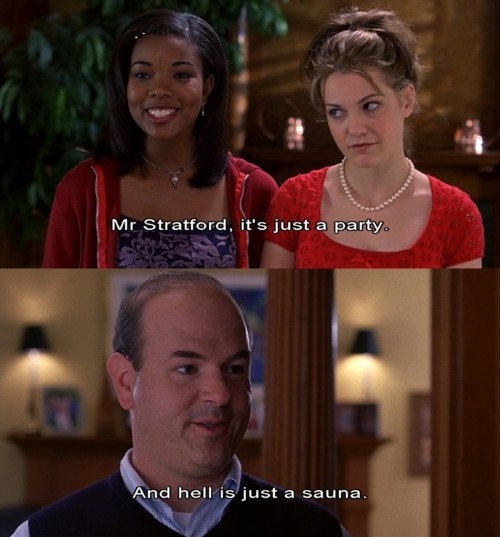 3. Heath Ledger & Joseph Gordon Levitt.
What men, what actors. Sigh. One was making us all swoon as the bad boy while the other was getting us right in the feels with his nice guy moves. Bonus - their scenes together. Commence swooning and awww- ing.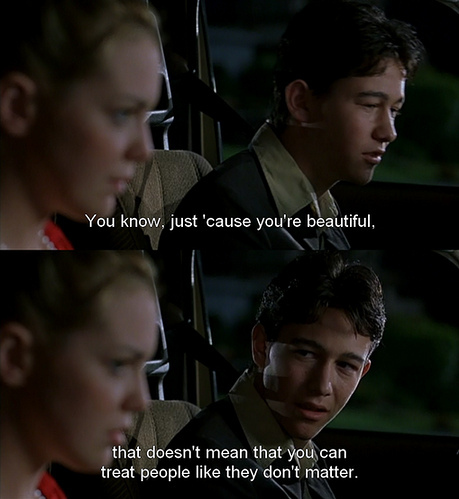 4. This Whole Scene.
Also involving Heath Ledger - Ooops. But the most famous scene of the movie is surely deserving enough to go it alone. Gifs too in case you're too lazy to watch videos (like I am)
5. The Poem
You wanna get up and slap him, but you don't 'cos it's Heath Ledger. And a TV screen.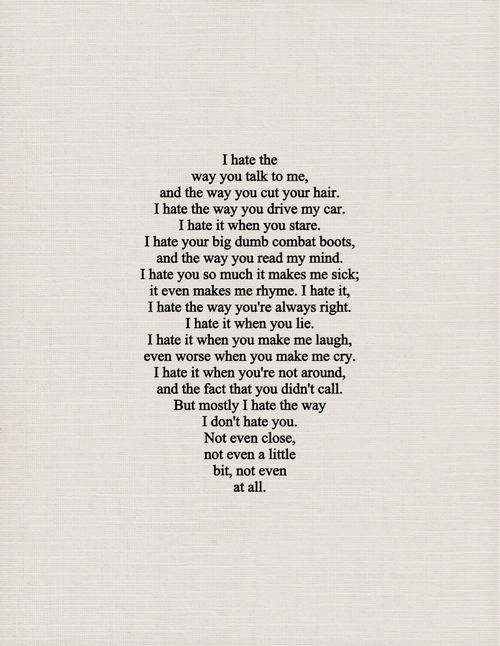 ...but don't worry, they obviously work it out and live happily ever after.