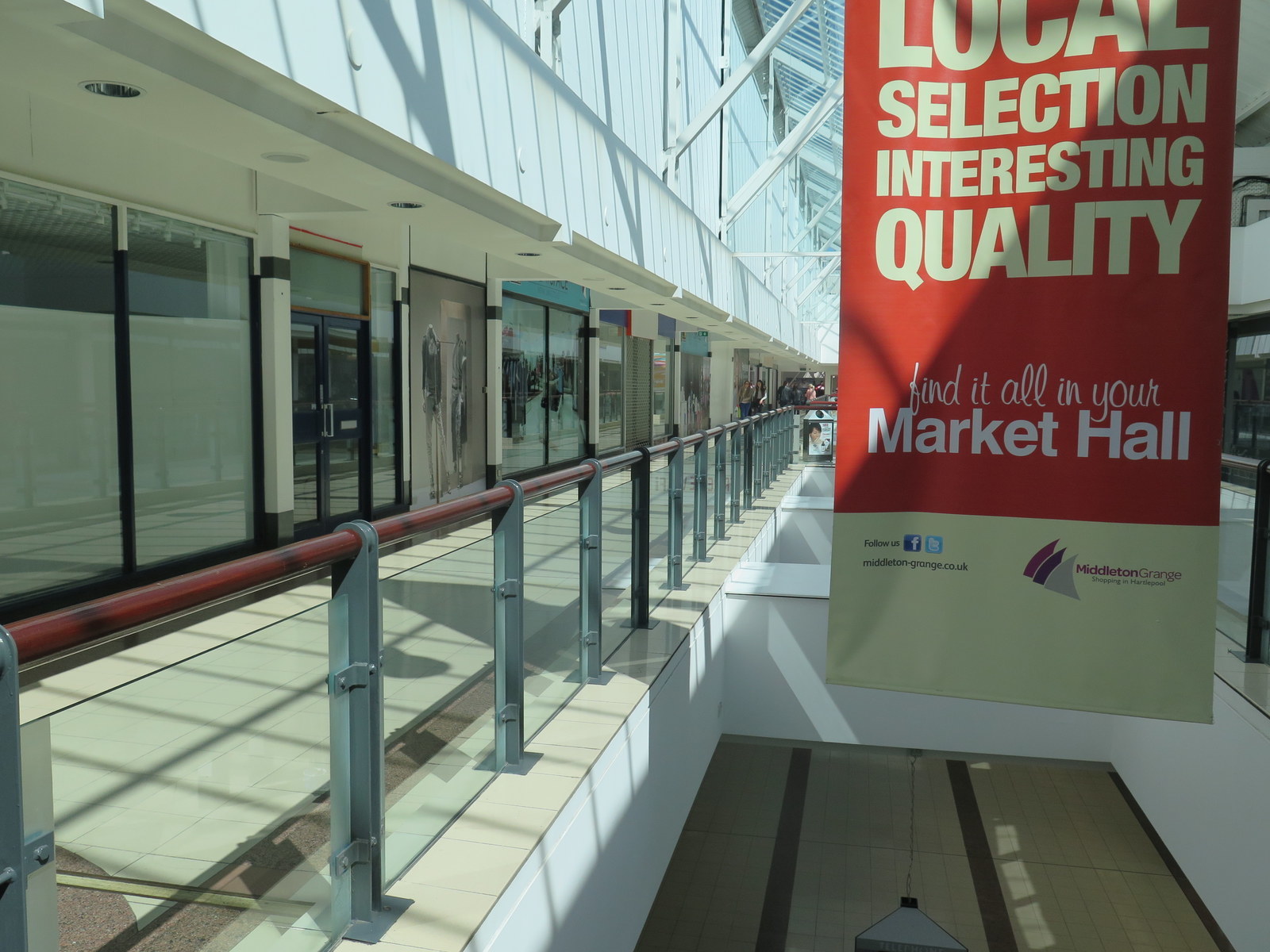 Gamestation was a video game store that collapsed in 2012 at a time when some of the UK's biggest retail chains were falling like dominoes.
But today – four years after going bust – inside Hartlepool's Middleton Grange shopping centre, a derelict Gamestation store sits empty, signage still in place, with no sign of a new tenant moving in.
The example illustrates exactly why the northeast town was recently named by the Local Data Company (LDC) as one of the areas with more empty stores unfilled for at least three years than anywhere else in the country.
According to the numbers, 16.7% of retail sites in Hartlepool fit that category, making it the 10th worst in the country.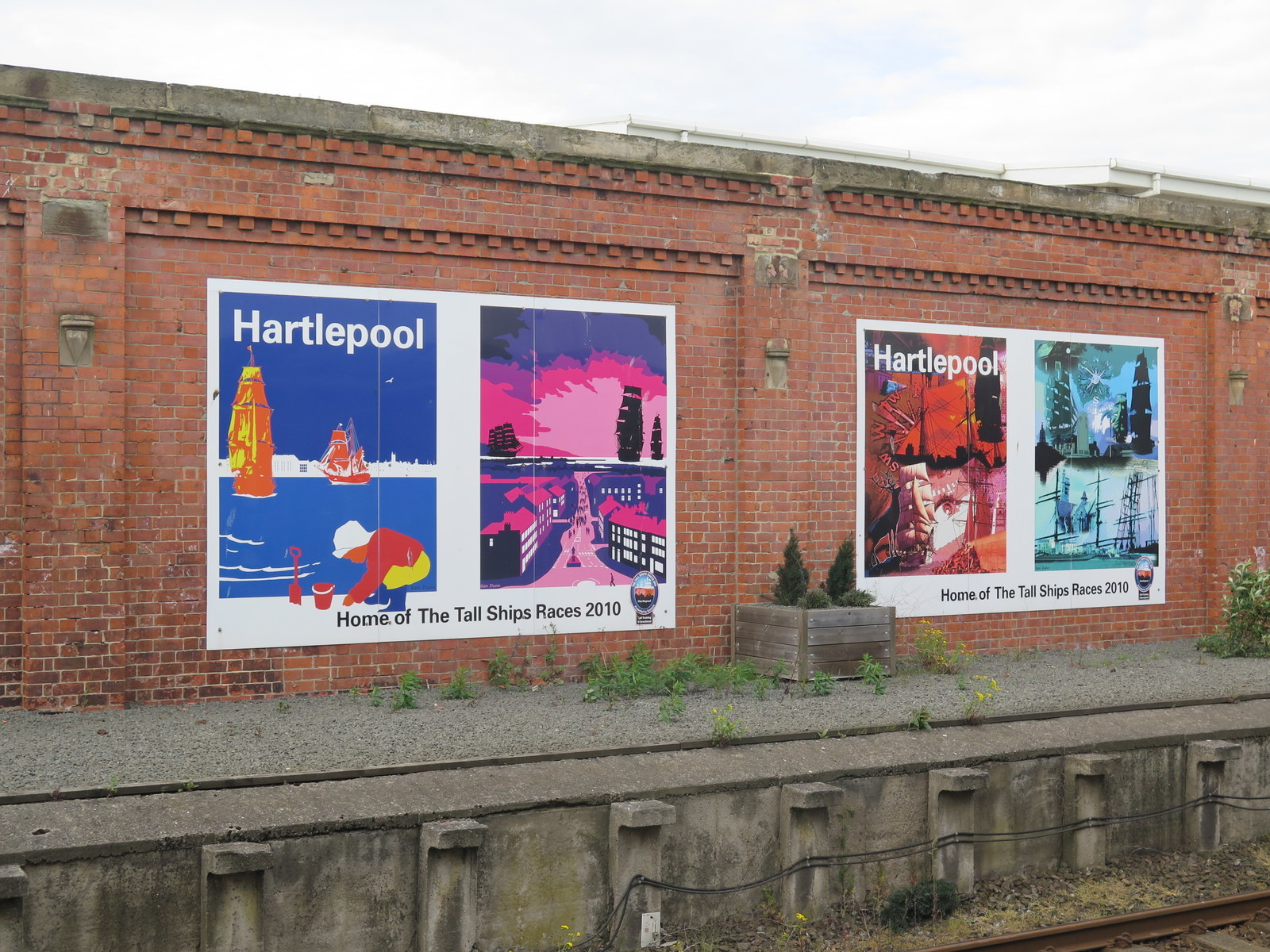 Matthew Hopkinson, director at the LDC, said: "With nearly 12,000 shops in this category there is still a long way to go and the impact on those areas blighted with such terminal vacancy would be significant.
"If in doubt then take a visit to Skelmersdale, Walkden, Milford Haven, West Bromwich or Hartlepool to see for yourself."
Following Hopkinson's advice, BuzzFeed News took a trip to Hartlepool to see whether the retail woes affecting the town are specific to the area, or a symptom of an underlying problem spreading across town centres everywhere.
At the heart of Hartlepool's town centre stands the Middleton Grange shopping centre – which appears to have seen better days.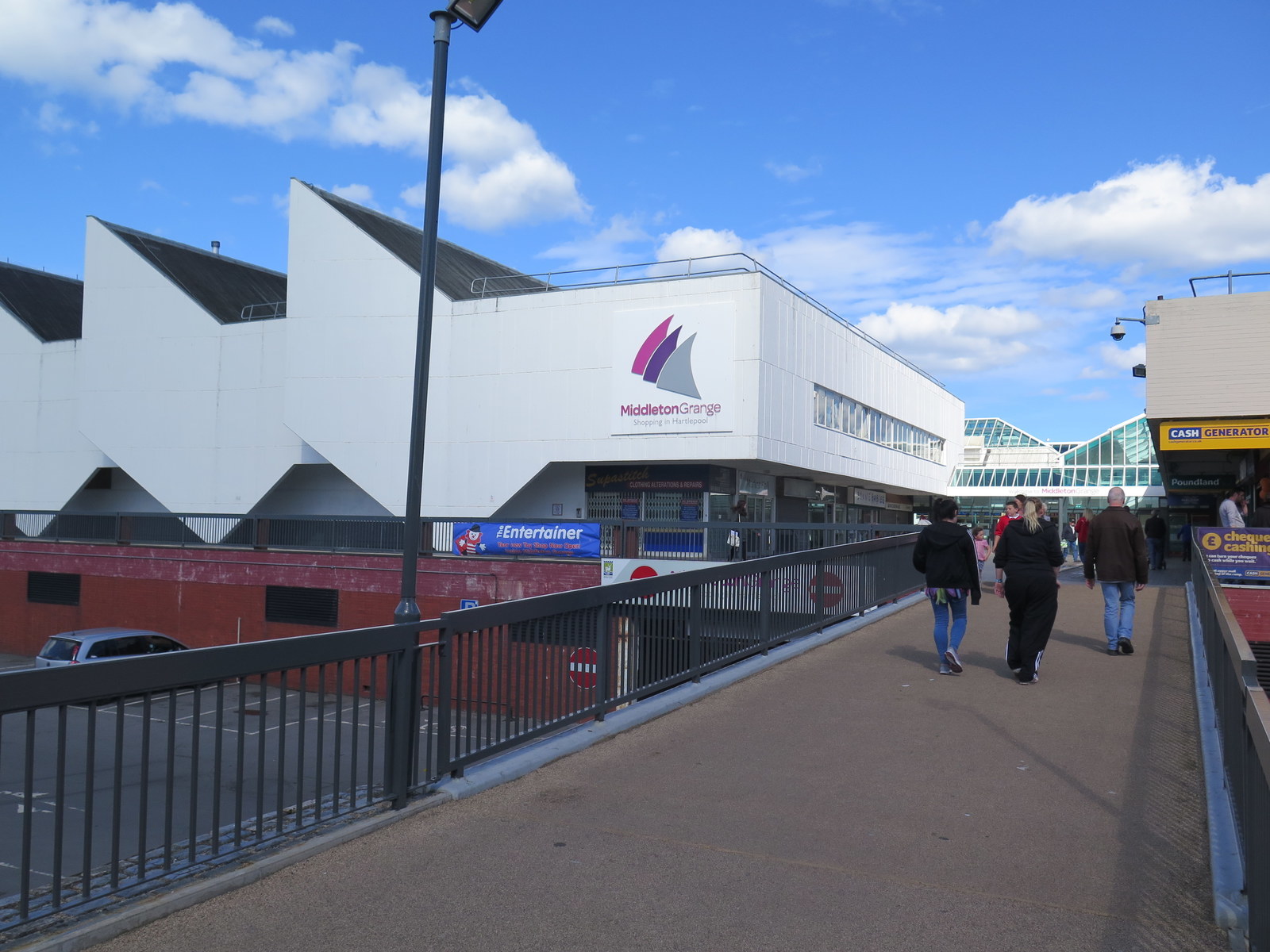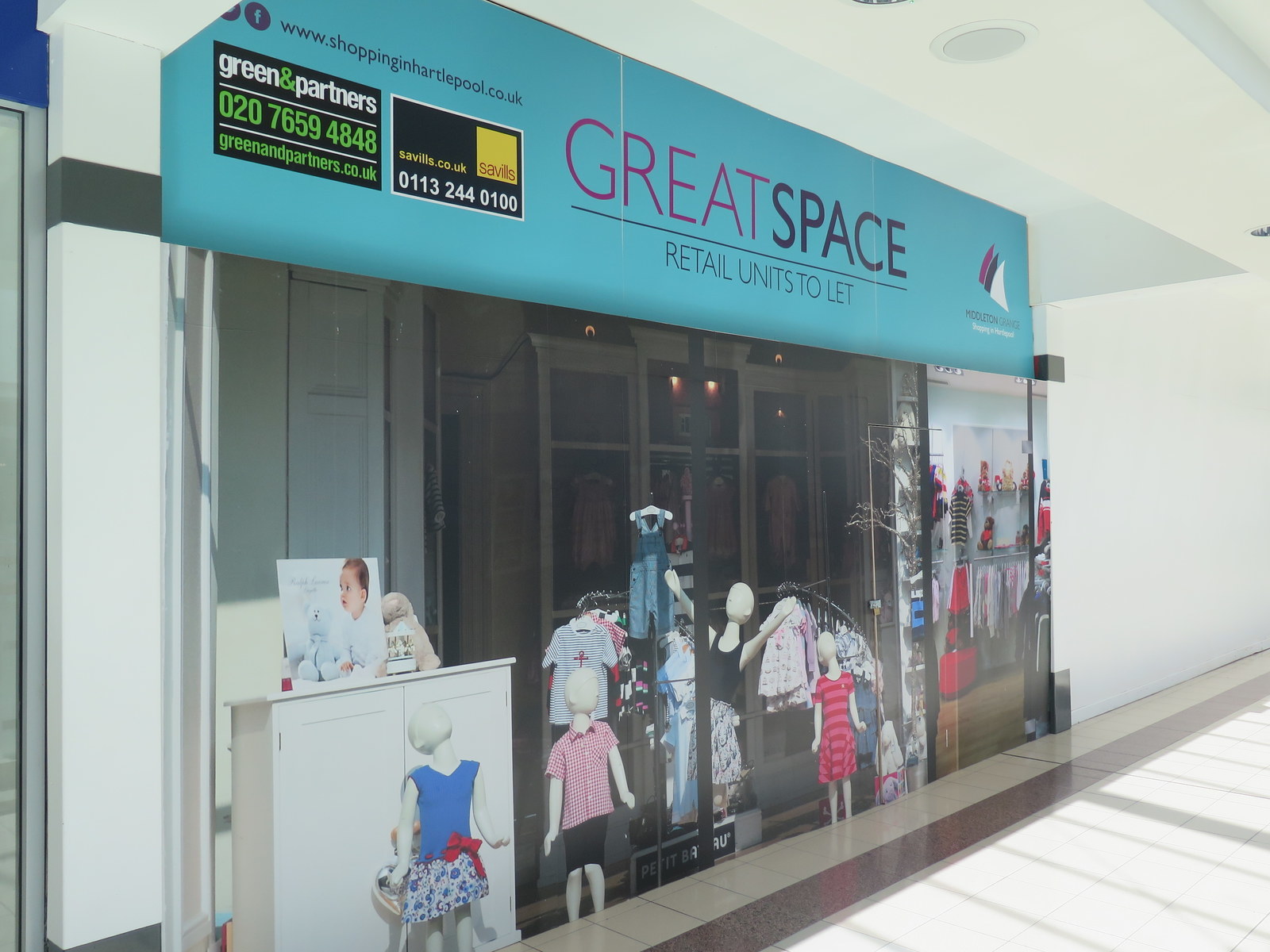 For every row of pound stores, bookies, and charity shops, there are endless empty sites – including an entire row lying empty, covered in advertisements encouraging retailers to fill the sites.
There used to be a Marks & Spencer, but that closed nearly two years ago and has only just been replaced by an H&M. The leading anchor store – which is supposed to encourage shoppers and more stores – is BHS, itself in administration because no one shops there anymore.
It is in the BHS café where local MP Iain Wright explained to BuzzFeed News why the LDC figures are probably both right and wrong. "Clearly people's shopping habits are changing. They want to go online, and if they do go out shopping they want an experience.
"But Hartlepool is a complex place when it comes to the economy – people will think it's a deprived area; and there is real deprivation here. But actually in terms of manufacturing and where overtime is available, Hartlepool has some of the highest wages in the Tees Valley."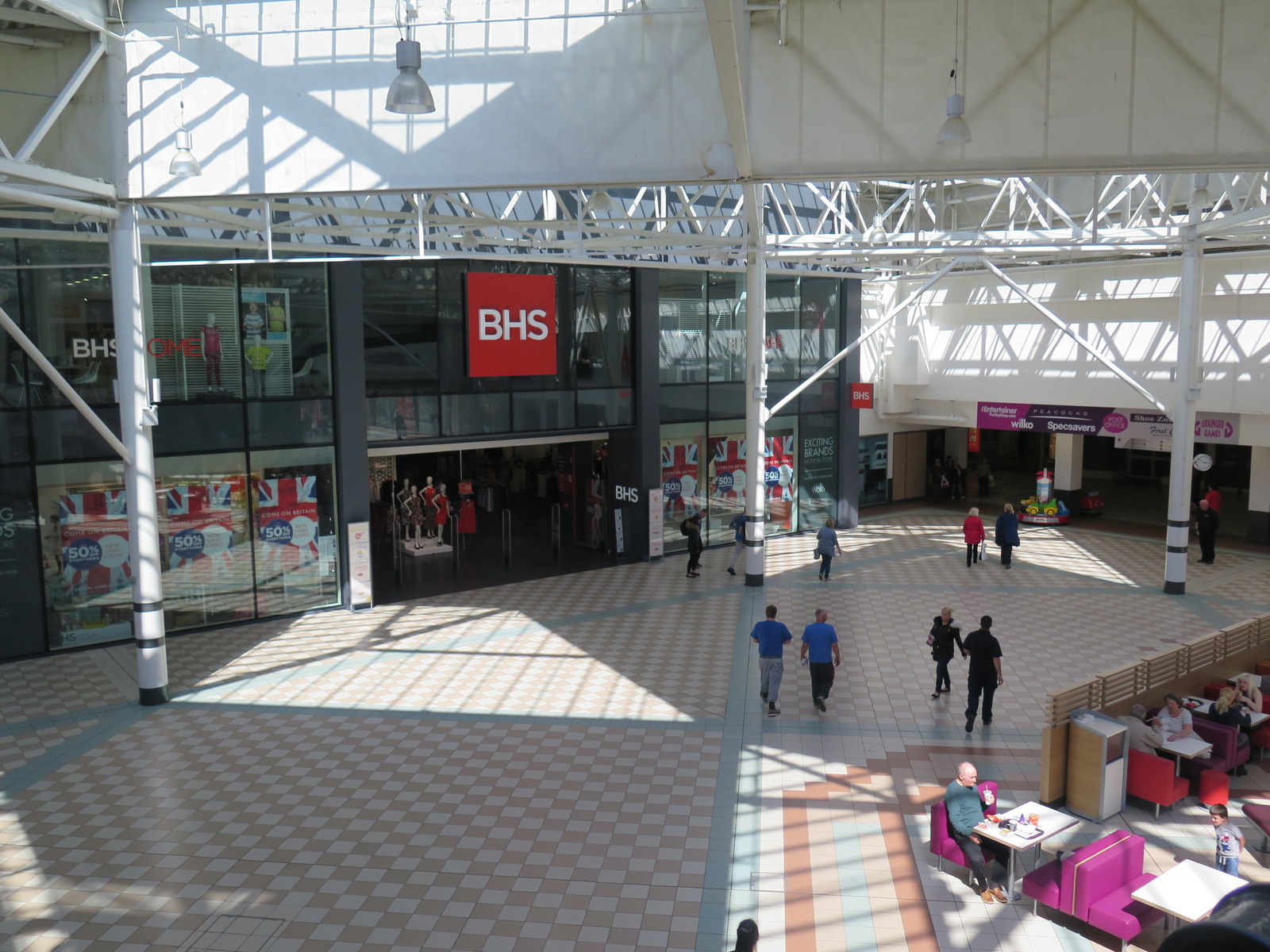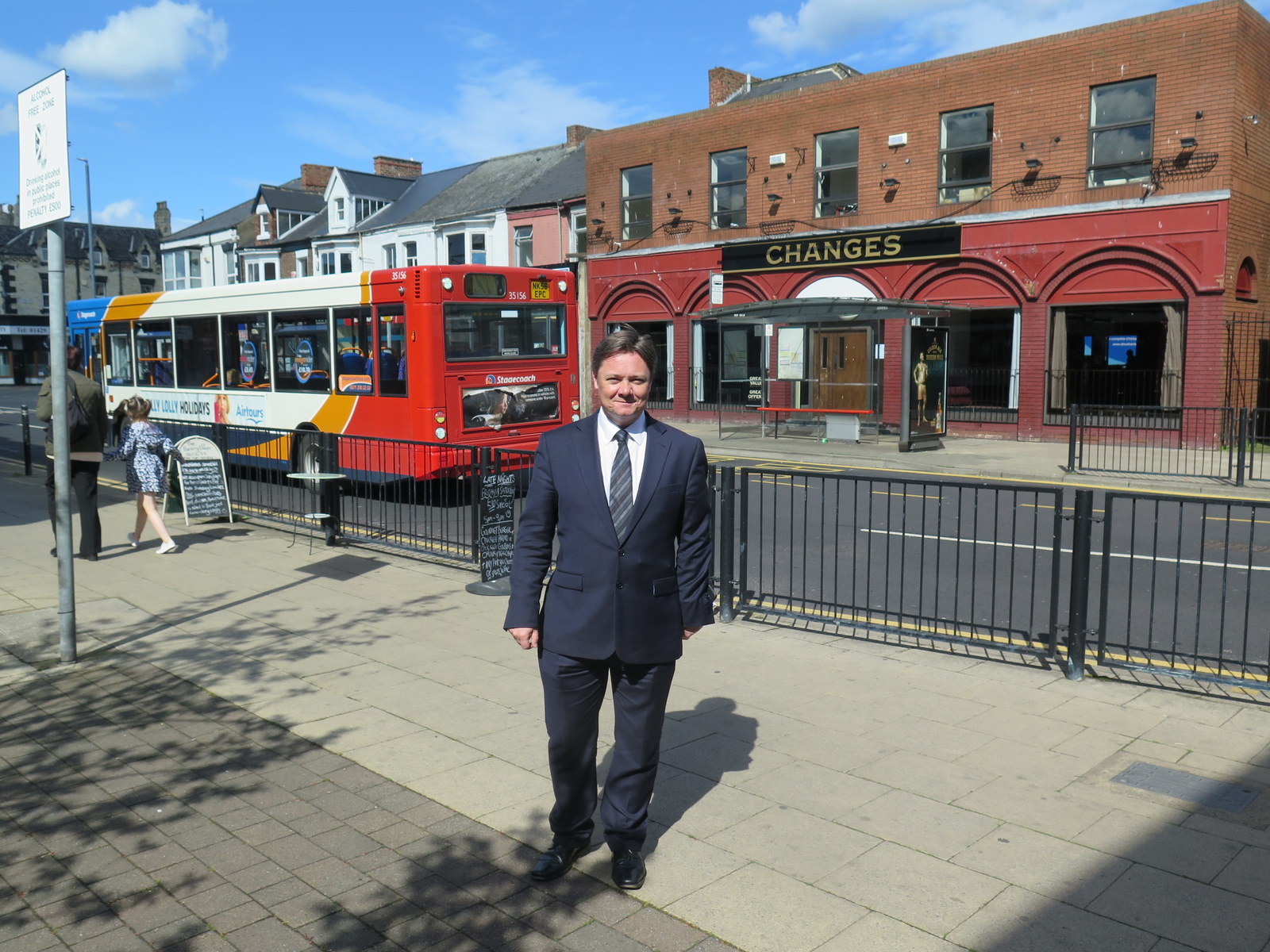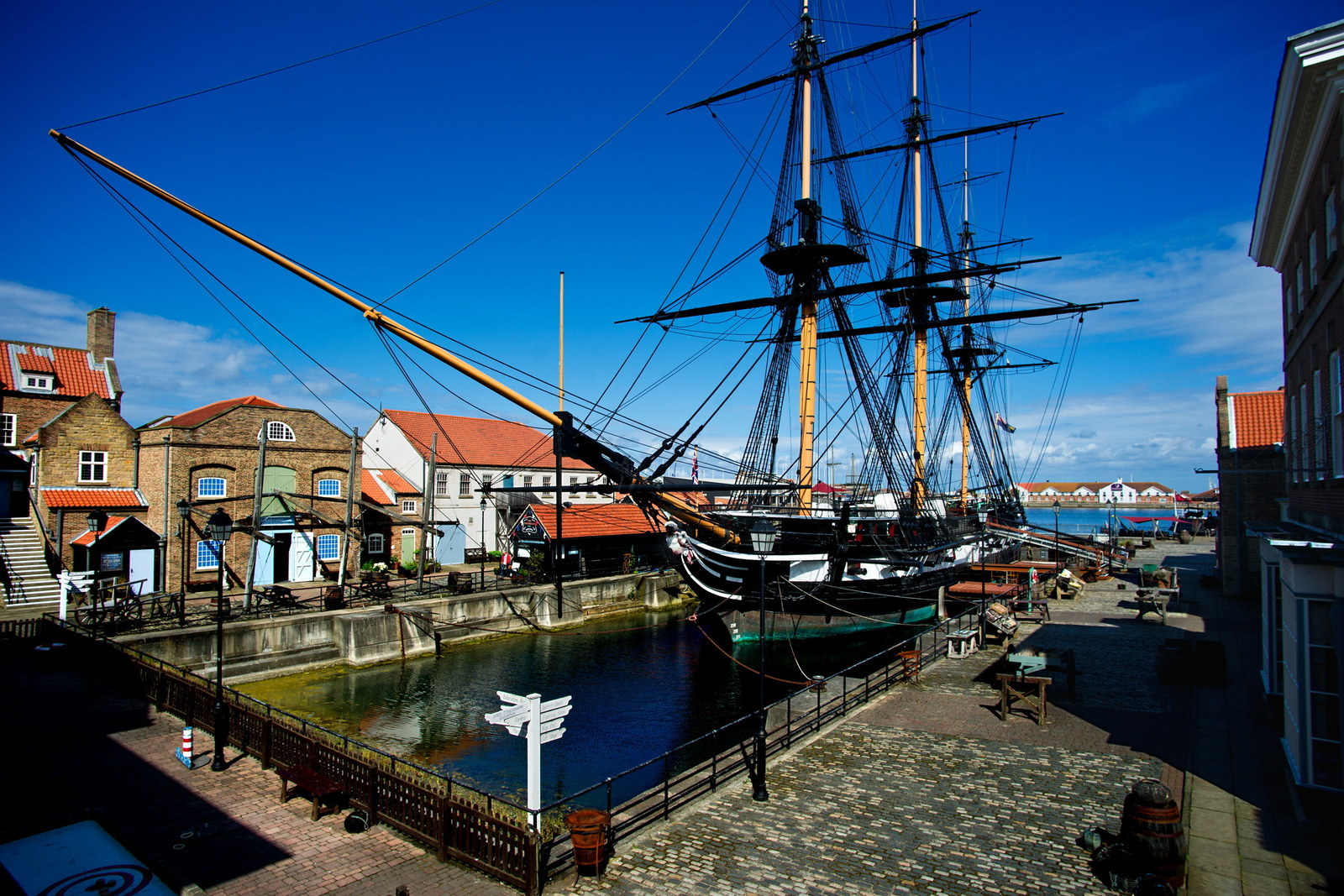 According to the local council, workers at the EDF nuclear power plant take home an average salary of around £45,000, and the manufacturing businesses that have come to the area are all looking for local workers with high skill sets.
The seafront marina, which houses the UK's oldest floating warship, has also seen substantial investment and seems to be the new retail front for the town.
But there is nothing hiding the problems of the centre. One shopper in Babies Blessings – a clothes shop on the edge of town – surmises that the shopping centre is "shite".
She adds: "There's just nothing worth buying there. Young mums and the unemployed seem to just use it as somewhere to go for the day. I wouldn't do my shopping there."
Deanne Matton, who runs the baby store and has two sites in the town, said she would never set up in the shopping centre.
"The rents are just too high. There was a baby store in there, but the woman who ran it closed it down because the rents were too much. You have to pay to park there and it's just not very nice."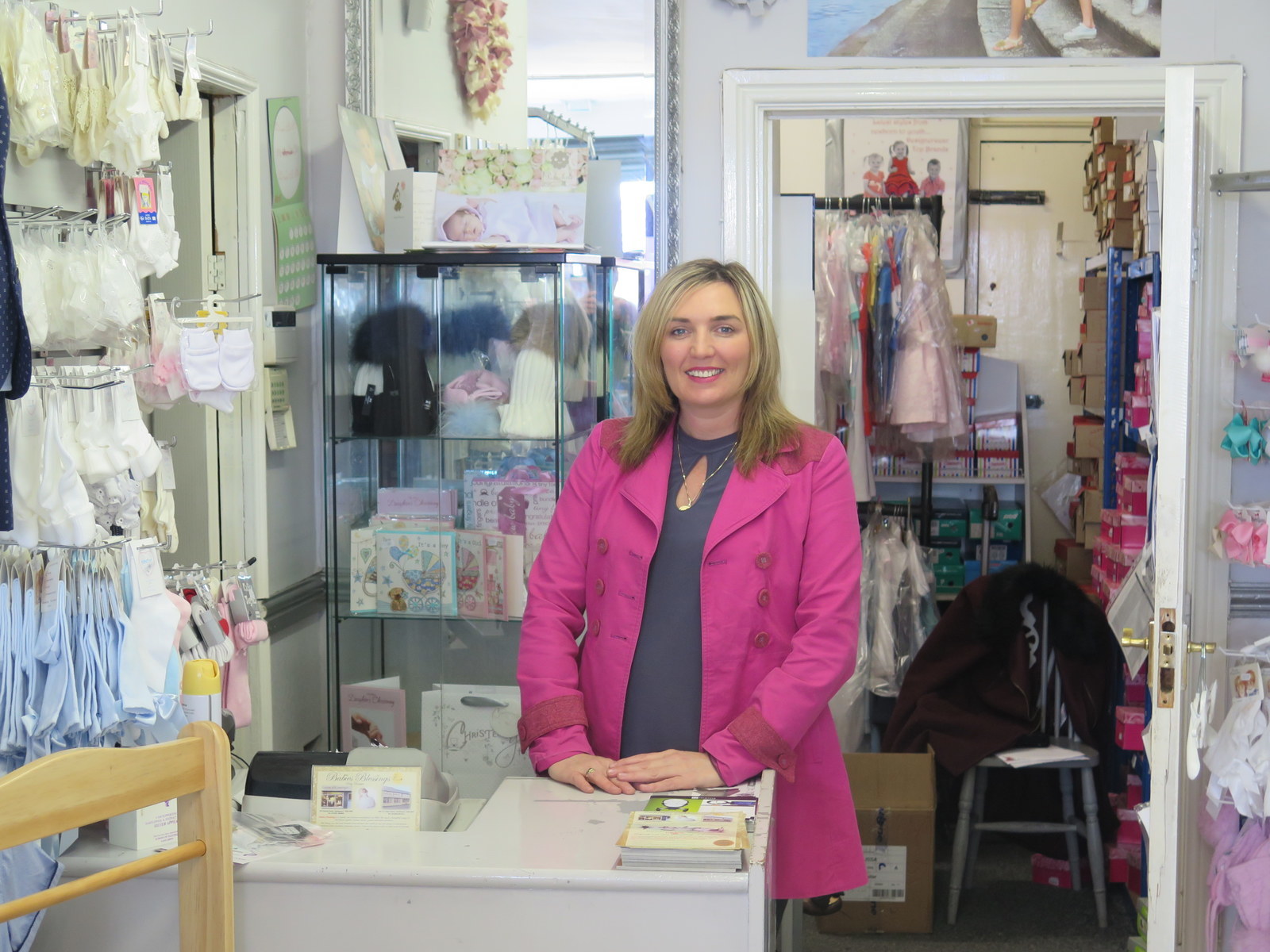 Matton adds that shoppers will come from other towns to visit her store – one customer attests to this – because of the unique offering she has.
And this seems to be the issue: Many of the stores in the shopping centre are uninspiring, the food offering is either the BHS canteen or McDonald's, and the only ray of future sunshine is a Costa Coffee, which is apparently on its way in.
All of this means shoppers are going elsewhere – and the phenomenon does not end in Hartlepool. The big out-of-town shopping centres have been drawing customers away from town centres in ever-greater numbers over the past two decades.
Frankie, a taxi driver sitting in a long line of empty taxis waiting for business, explains: "I just picked up a guy from the station who'd been shopping in Newcastle. I asked, 'Why not shop around here?', and he said, 'What's the point?'"
"That's the problem – no one wants to go shopping round here when there's so many better places nearby."
Indeed there are: Just 20 minutes away is Teesside Shopping Park, a 40-minute drive away is the Metro Centre – one of the biggest shopping centres in the UK – and Newcastle is also not far away.
The Middleton Grange owners have tried to improve things. A marketplace area hosts local businesses: jewellers, card shops, sweetshops, and green grocers, among others.
To encourage businesses, they offered a six-month rent-free period, which brought in entrepreneurs, but once rents were introduced, some struggled.
When BuzzFeed News visited, business was slow. Around a third of the stalls were empty, and those we spoke to sounded like they were there out of necessity rather than desire.
Melanie Carberry said she opened her Soap and Soul stall because as a single mother of three, it was the easiest way for her to juggle a hectic life but also be independent.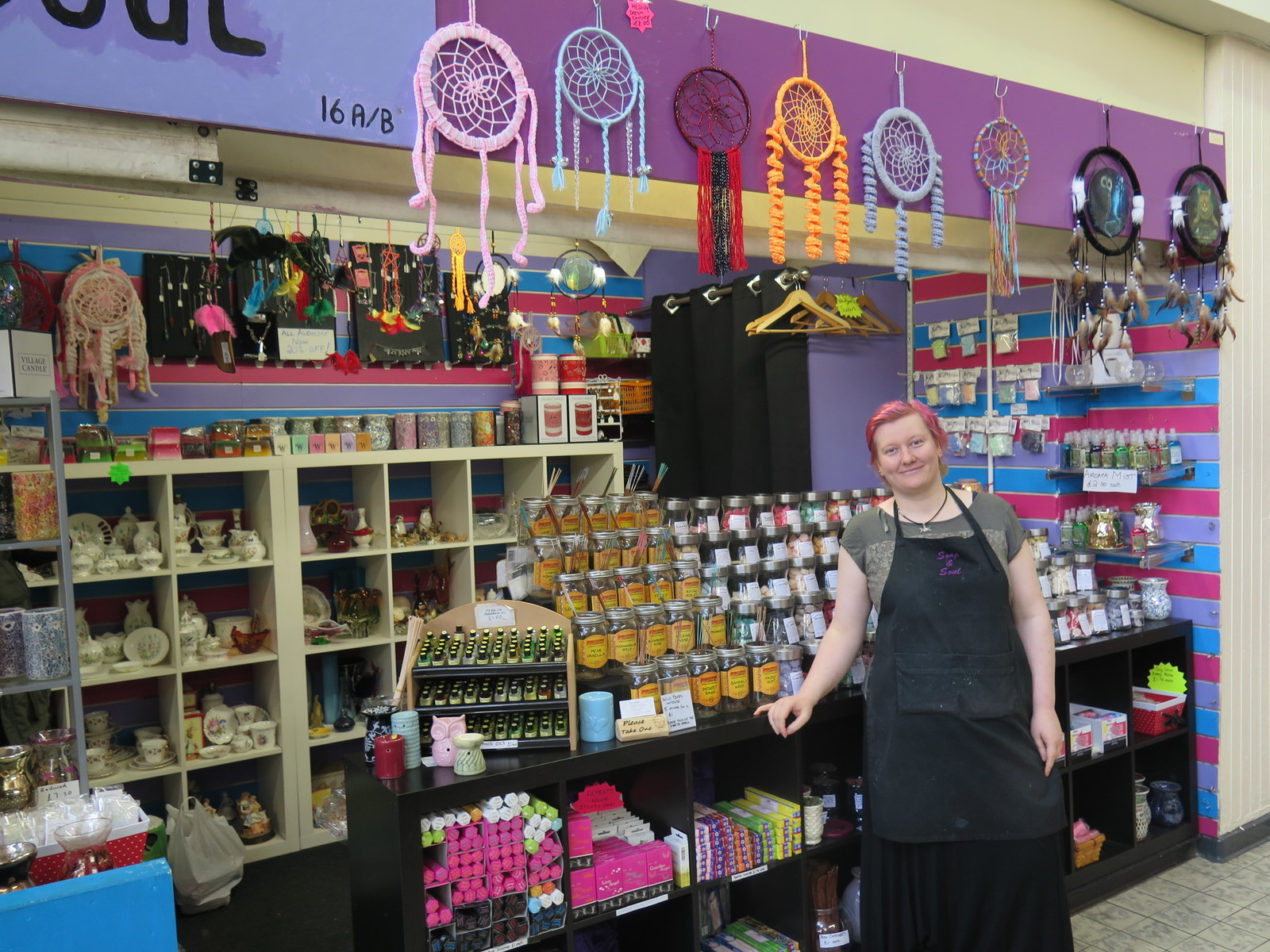 She said: "I used to do the markets in the area, but don't have the option now, so I have to stay here. But some days it can be incredibly quiet and regular customers would rather buy stuff off my website and pay the £5 postage than come here and pay to park. They resent the parking charges, which aren't elsewhere."
Rachael Budd has had enough, and handed in her notice to the shopping centre's management. Two weeks ago her Simply Charming Boutique took £140, and just £80 last week, despite rents costing £144 a week.
"I went to set up a stall in a market in Tynemouth [in Newcastle] and took more money in a day than I can take here in a week," she said.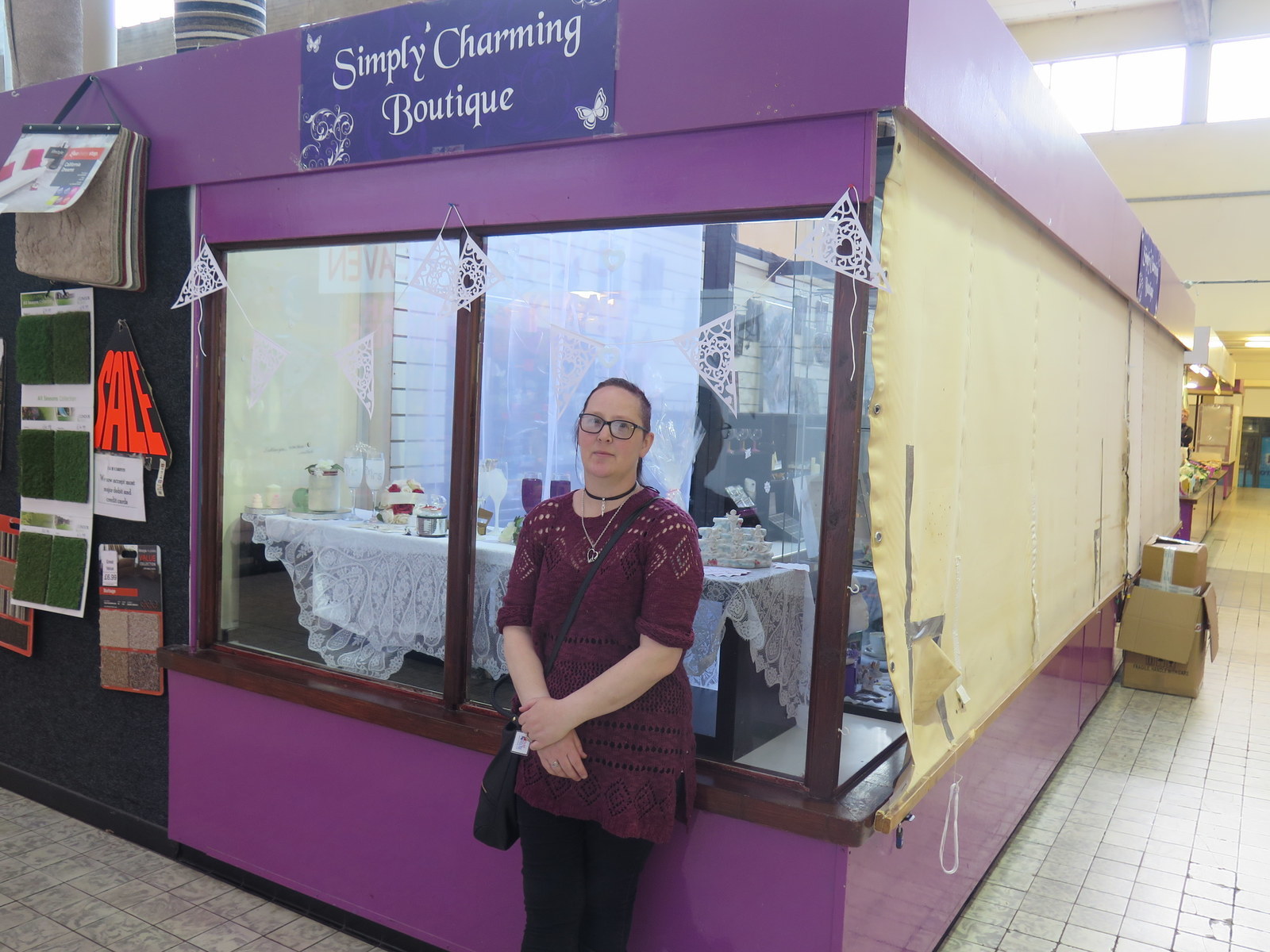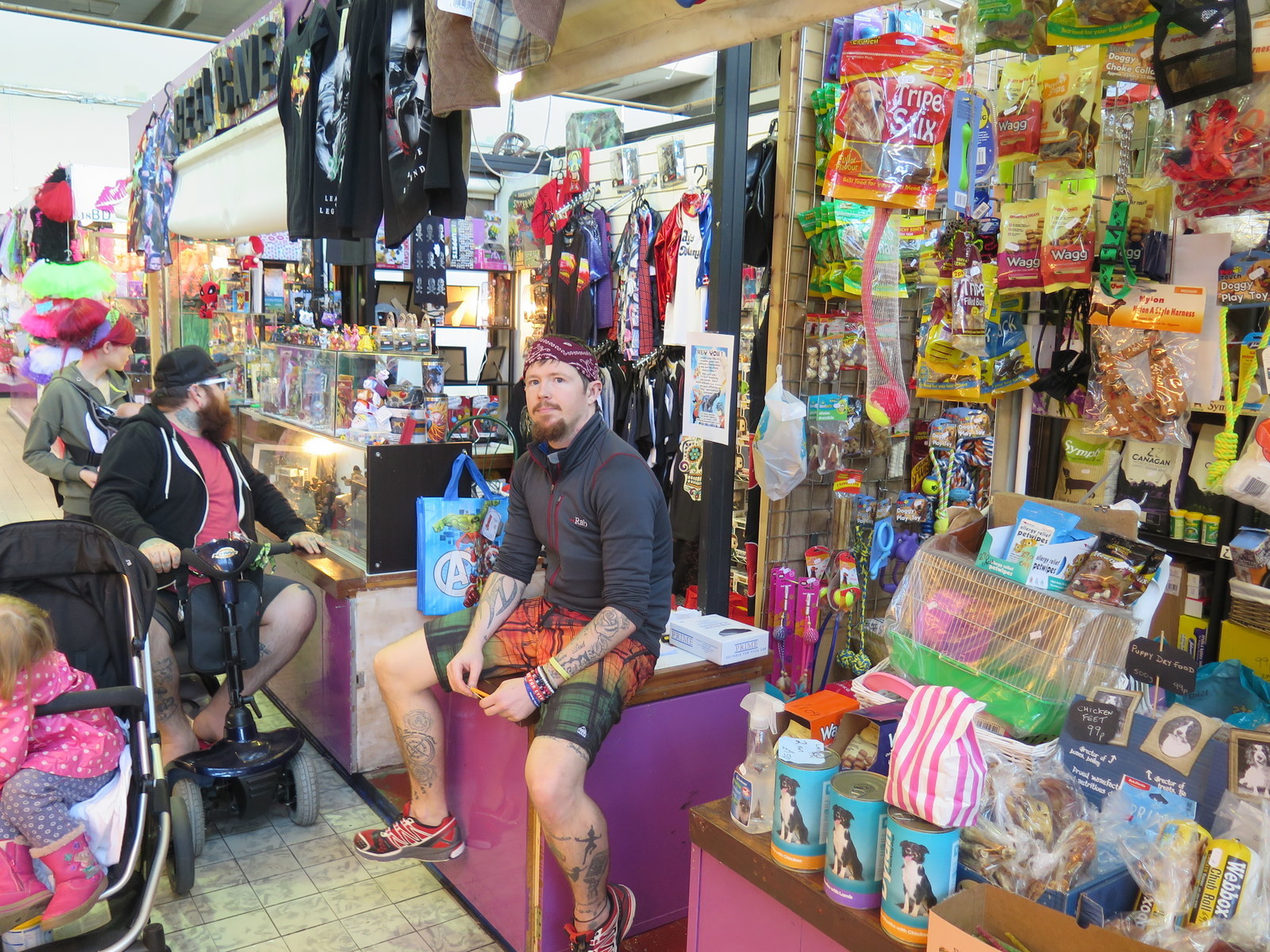 Joe Robinson, however, reckons there is hope. He runs the Geek Cave stall and has just bought the next-door site – a pet food and supplies business – from the previous owners who wanted to move on.
He is confident for the pets business and said: "People will come out of their way to get pet supplies, so I'm hopeful this can be successful. It's early days, though."
However, his other business is slightly more "niche", he admits, and Robinson must work a second job working with foster kids to make ends meet.
The other major problem, as MP Wright points out, is the age-old issue of supermarkets steamrolling into towns across the country.
He said: "For a town of this size [around 90,000], we have three massive supermarkets – Asda, Tesco, and Morrisons – that seem to do the business.
"Asda and Tesco are 24 hours, and they all do well. They've got everything in there – if you want to buy clothes or toiletries you go to the supermarket. So they're sucking money out of the centre."
Despite its problems, the shopping centre looks here to stay, as long as Poundland and its rivals continue their unassailable rise in empty shops in Hartlepool and elsewhere.
But there are only so many pound shops a town can hold.
So, it seems, perhaps for Hartlepool the problems of its retail offering are not unique to the town: Many smaller UK towns have large out-of-town shopping centres, or supermarkets offering a one-stop shop for everything, while discount chains have replaced the charity shop as the store of choice for disinterested high streets across the land.
Antony Steinberg, the council's economic regeneration manager, who met BuzzFeed News in the Hartlepool Enterprise Centre, said: "I think there is a bit of overprovision in the number of retail units we have. But we have had lots of inward investment in recent years."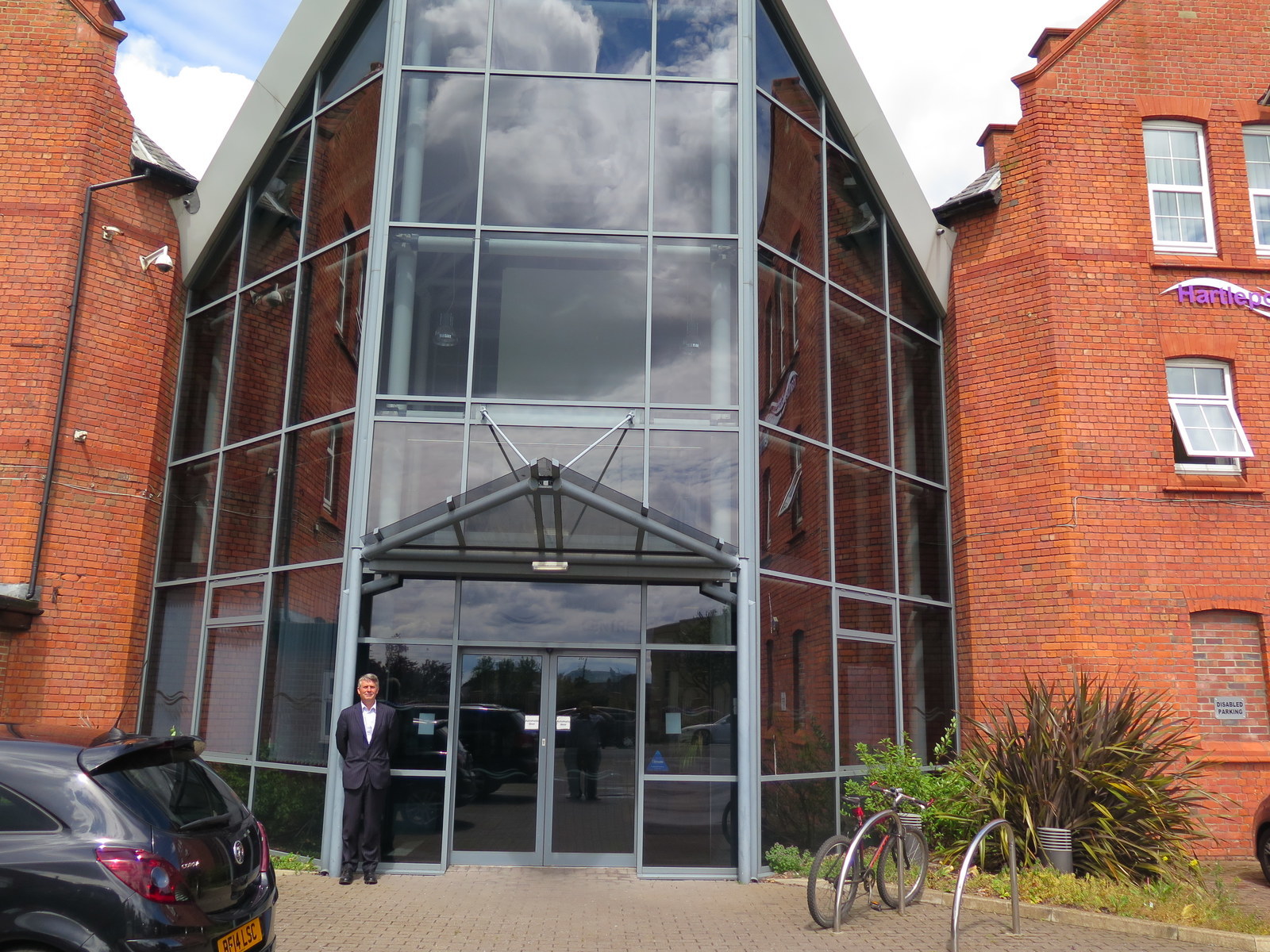 He said that the focus for the town is in job creation, improving education to funnel into the high-end manufacturers opening factories and supporting locals to set up their own businesses. And much of it seems to be working.
So perhaps the rows of empty stores does not necessarily equate to a town on its knees. With Hartlepool, the focus has turned to the marina – a unique space to the area, which is attracting new business and retailers.
And many other towns and cities appear to be looking at what uniqueness they have to offer. This may be at the detriment of the traditional town centre, but with a little creativity (and some cash), that could all change.