Waleed Aly has won the Gold Logie, Australian TV's highest accolade, because he's a dead set legend.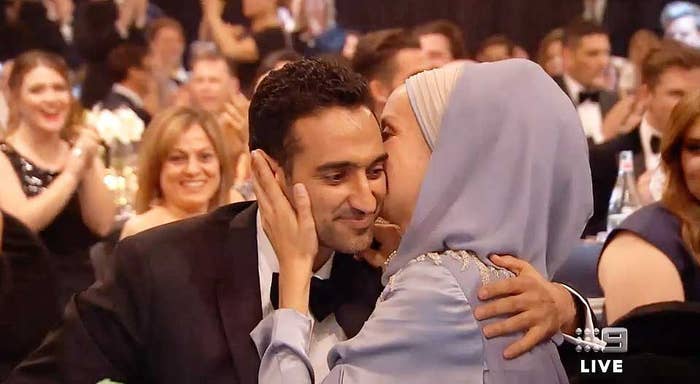 1.
The epic monologue calling for solidarity following November's Paris attacks, viewed 30m times on Facebook.
2.
The time he questioned how a law making it a criminal offence for medical staff to report abuse in detention centres could make it through parliament.
3.
The rigorous grilling of Zaky Mallah after his inflammatory statement on the ABC's Q&A.
4.
The segment educating those who called Indigenous footballer Adam Goodes "radically divisive".
5.
The clip slamming the Abbott government's response to asylum seekers fleeing the Syrian civil war.
6.
The powerful clip asking the government to reconsider its commitment to funding efforts to prevent domestic violence.
7.
This angry condemnation of the men responsible for sharing stolen naked photos of Australian women.
8.
This scholarly demolition of columnist Andrew Bolt, one of Australia's most vocal climate change sceptics.
9.
This masterly explanation of the big money powering Australia's political donations system.
10.
This tragic report into why pokie clusters "swarm around our poorest people like protestors around a new mosque."
11.
This wonderfully simple idiot's guide to the Trans Pacific Partnership – the biggest trade deal in history.
12.
The determination to reject those who do not like to see ­­"a ­Muslim swanning into mainstream media with something other than a 'Death to America' message".
13.
The ability to joke about his identity: "If that was me I'd be in Guantanamo Bay right now!" he quipped after The Project aired footage of an MP juggling a grenade next to Malcolm Turnbull.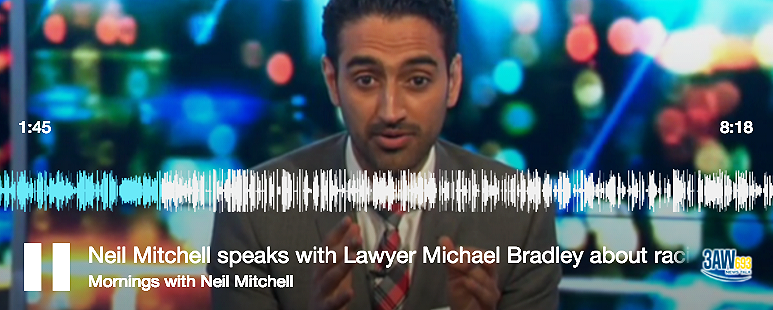 15.
Because he has zero problem taking the piss out of himself.
16.
And because he's not on social media. A TV star who lets his broadcasting do the talking. In 2016. Wow.