Cats Used To Have The Best View In Sydney
Million dollar views, nine lives useful.
Back in 1957 a cat named George lived on top of Sydney Harbour Bridge.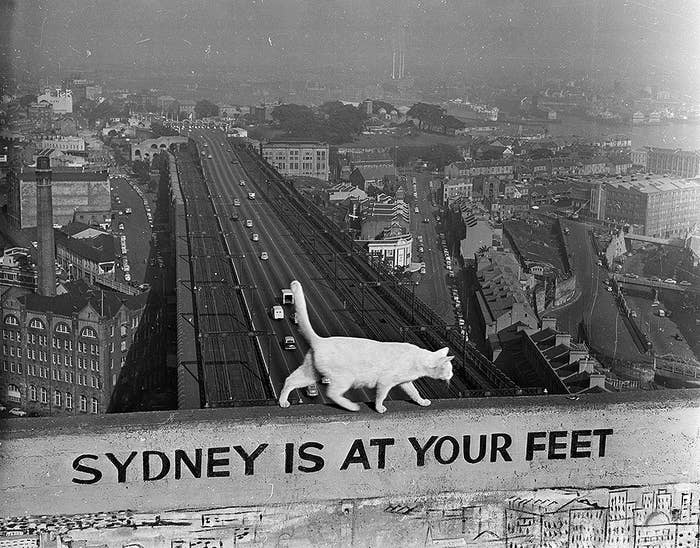 And the best view in the city.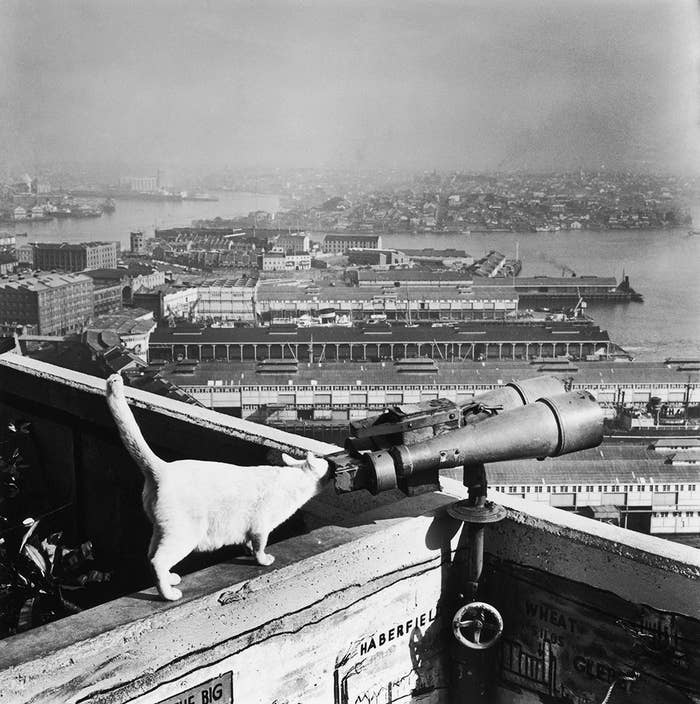 According to cat website Purr 'n' Fur, George guarded a wishing well at Lookout Point on the Bridge's south-east pylon.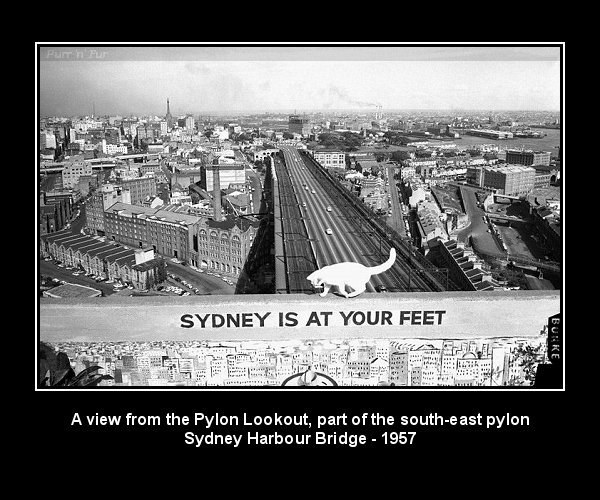 The "World-Famous White Cats" featured prominently in Pylon Lookout publicity material.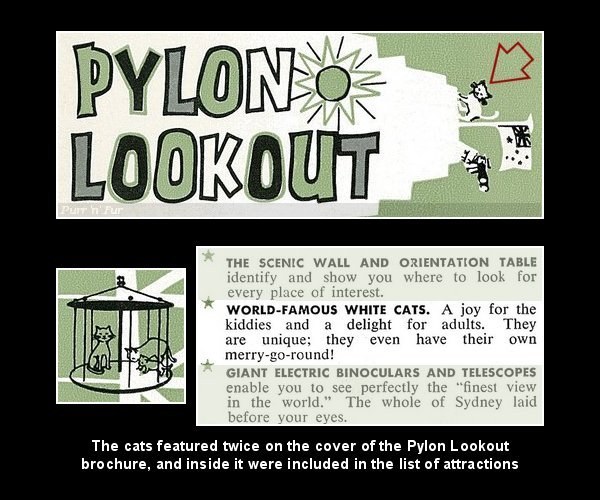 In 1951 The Sunday Herald revealed that twin white cats Bridget and Pylon were living on the pylon parapet.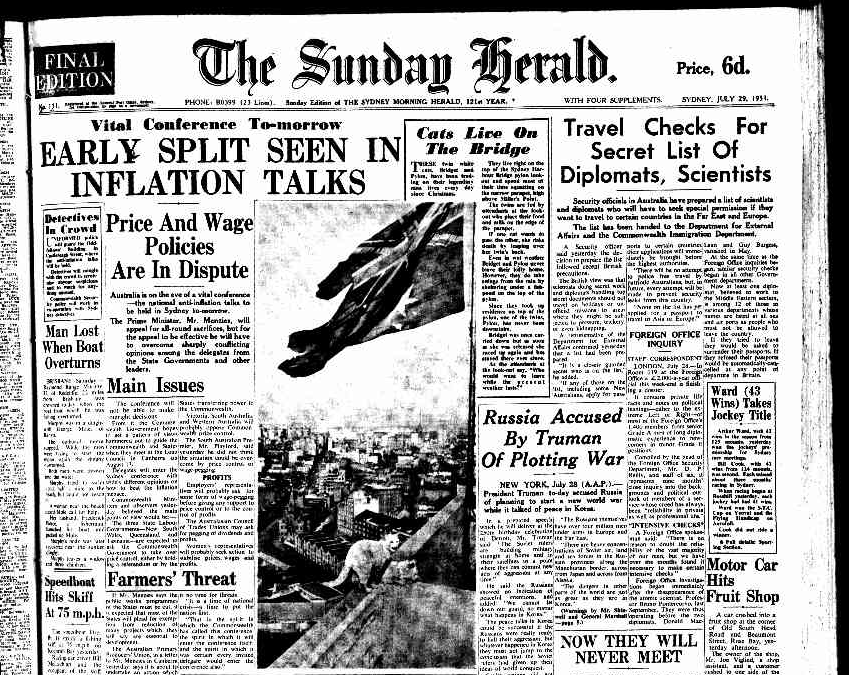 TL;DR: cats lived on Australia's most famous bridge!