Draper lives and works in God's Own Paradise – aka Byron Bay, NSW, Australia – where he spends his days surfing, swimming, and chilling with the locals.
This week Draper's (amazing) Instagram profile exploded after he posted a batshit insanely brilliant video...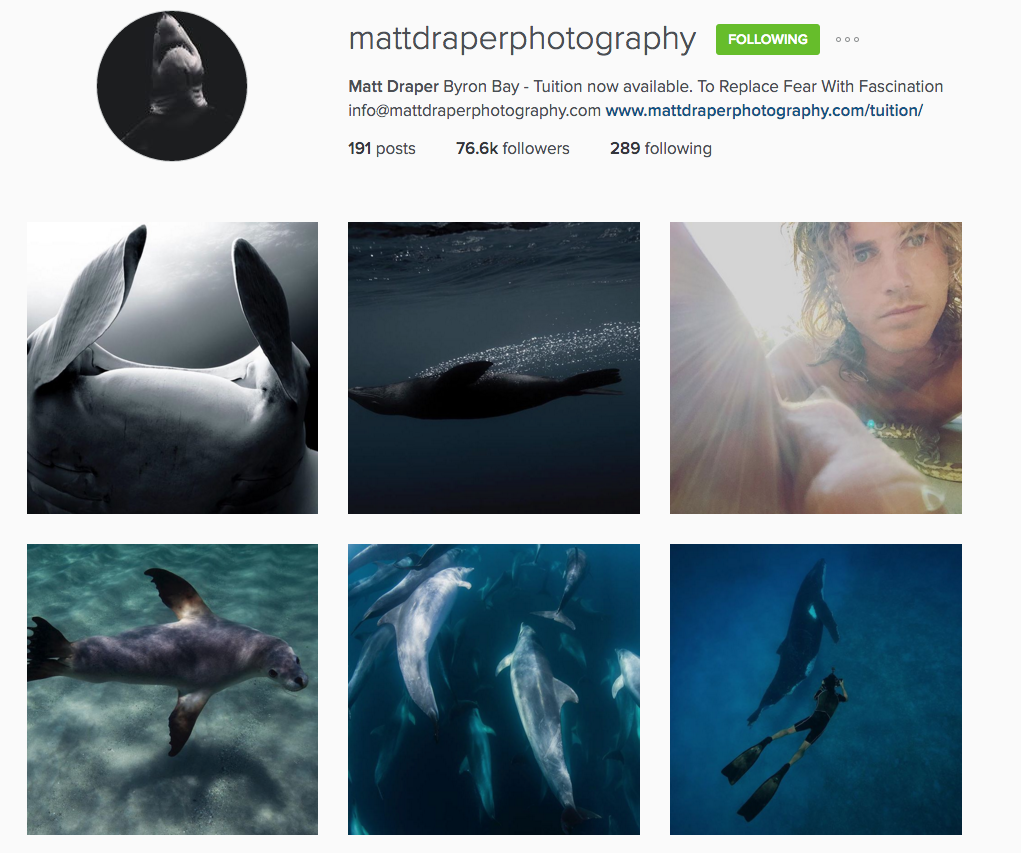 This is a 2-metre female diamond python named Snakey that Draper's mate Scottie keeps in a beautiful big enclosure in the Byron hinterland.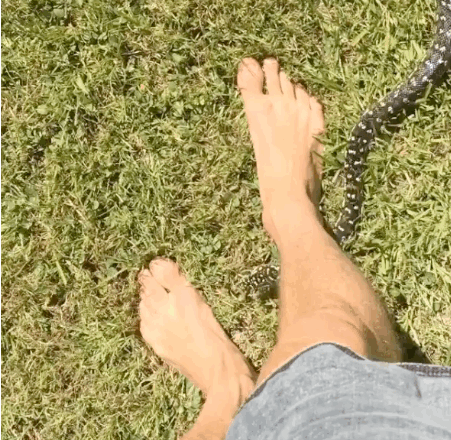 Draper posted the video to Instagram with the caption: "My daily pre-free diving foot massage just went down." 😬 🐍 😭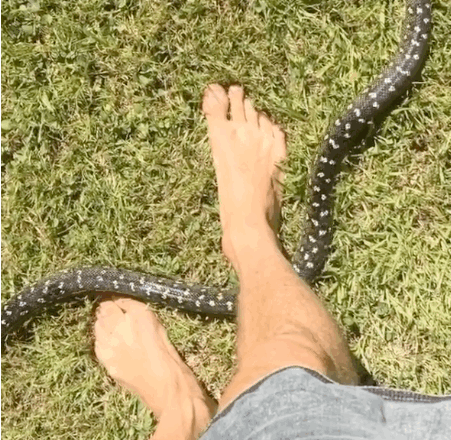 But actually, Draper – whose photographic mission is "changing fear into fascination" – says a foot massage from a snake is HEAVENLY. "It feels so nice," he told BuzzFeed.
"It's a bit squeamish if you look at it that way. But when people touch them they're transfixed, it's so soft and relaxing." Go Matt. You legend.