An emu named "Emu" has joined the Northern Territory Police.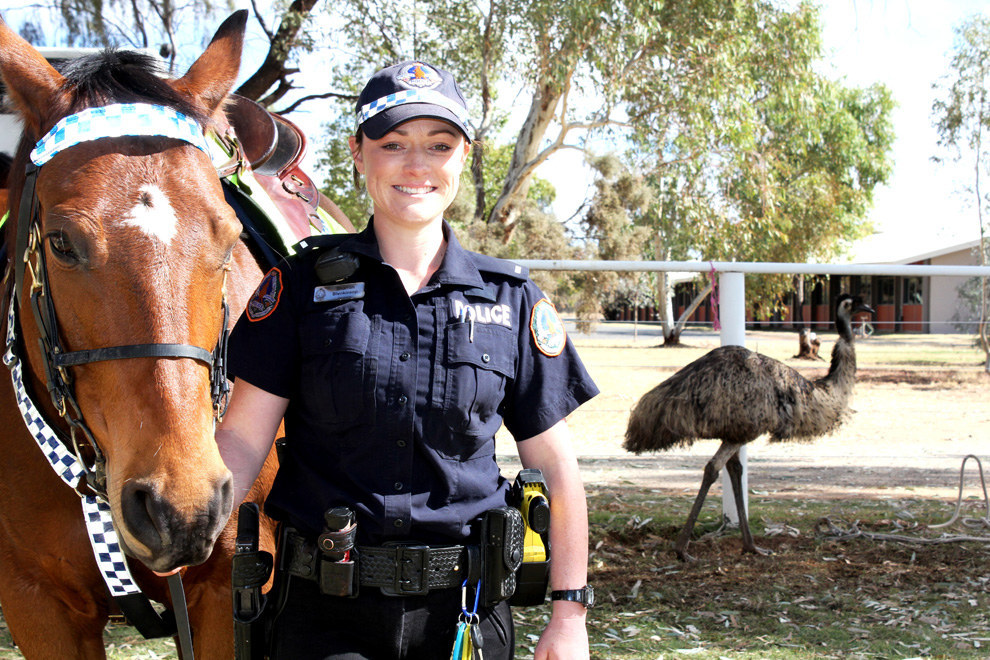 According to ABC Rural reporter Nathan Coates, the flightless bird "runs with the horses, eats with the horses and acts likes the horses."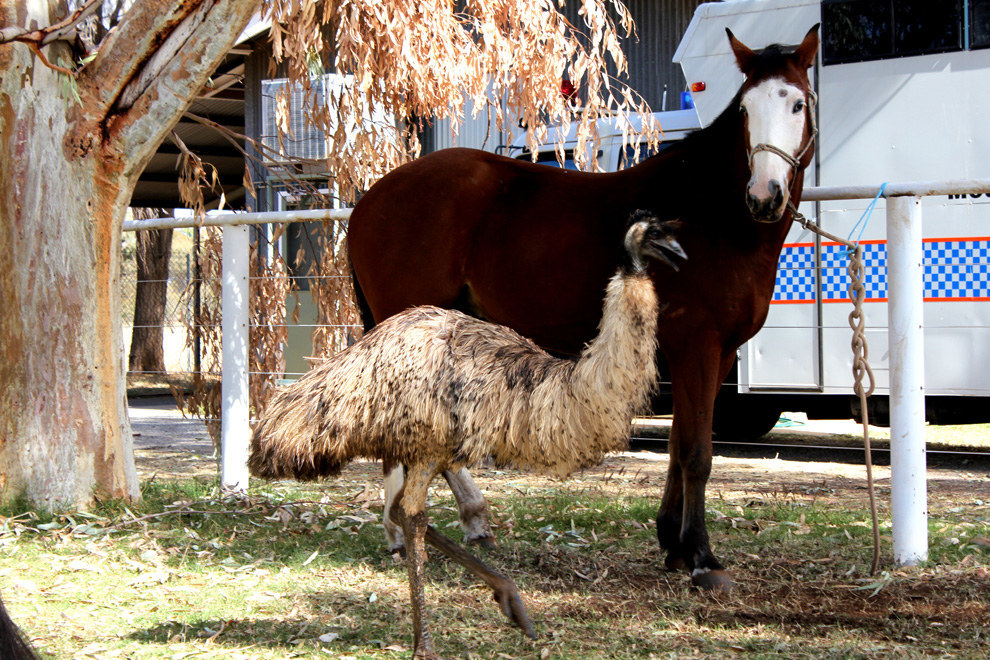 Senior Sergeant Edwards said that Emu has "taken on the equine lifestyle. He follows the horses in and out of the paddock. As the horses gallop away, he gallops off with them."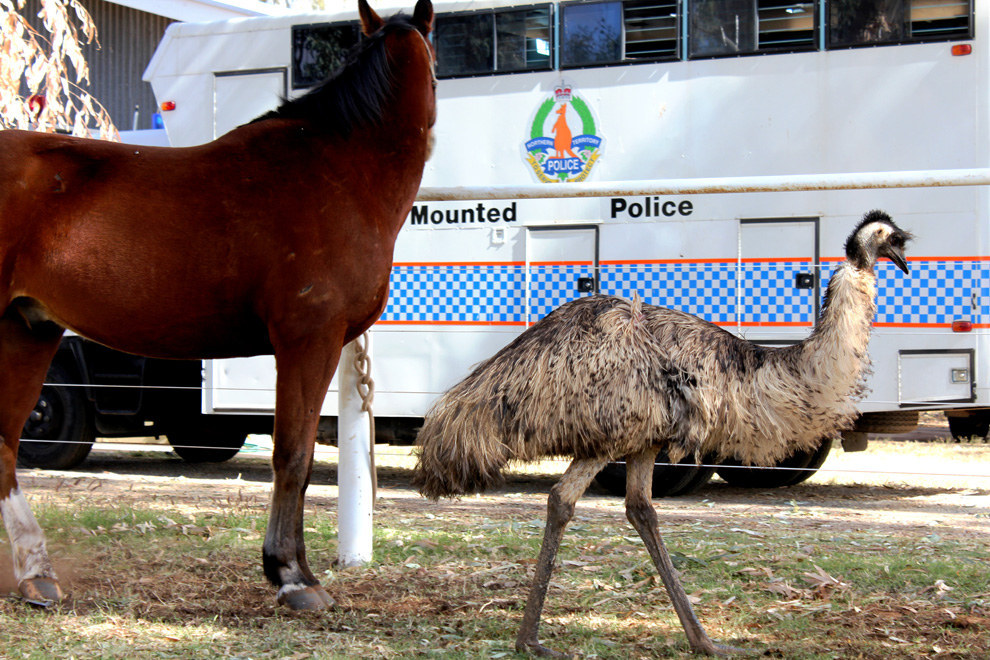 Some of "Emu's" adopted friends are not entirely convinced.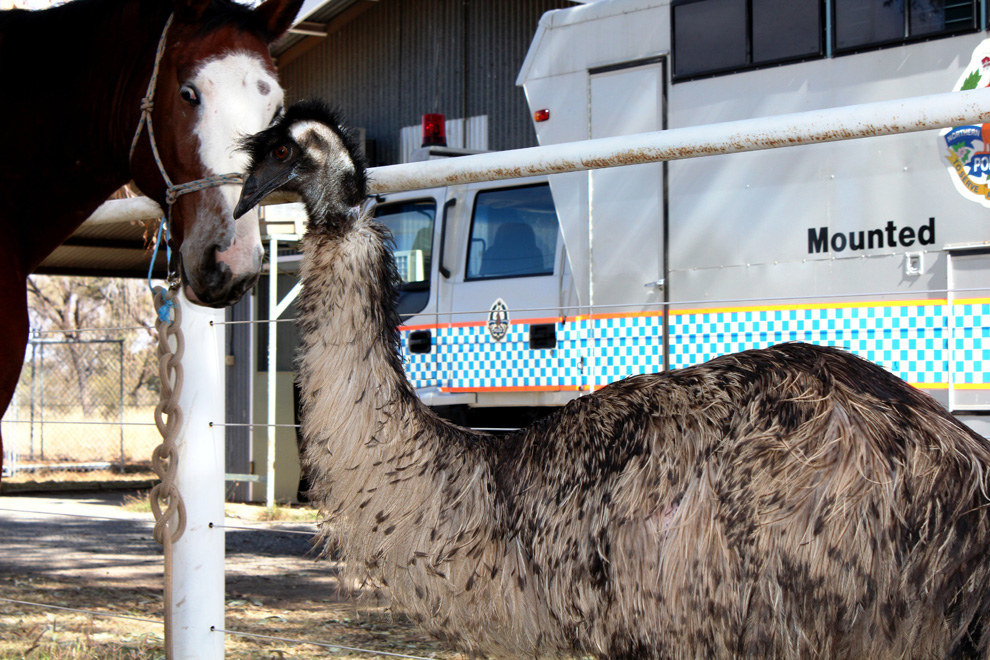 "The way he behaves, running with the horses, hanging out in the paddock, eating with them – he basically thinks he's a horse," Mr Coates told BuzzFeed.
But "Emu" does not have an entirely harmonious relationship with his adopted mates.
"He sits somewhere in the middle of the pecking order with the other horses. Two get on with him quite well, and the other three aren't quite as convinced."
"He goes round and bites them on the arse, you can see the horse getting annoyed."
The emu is not locked up and is free to go at any time.
"KEEP YOUR BEAK TO YOURSELF MATE."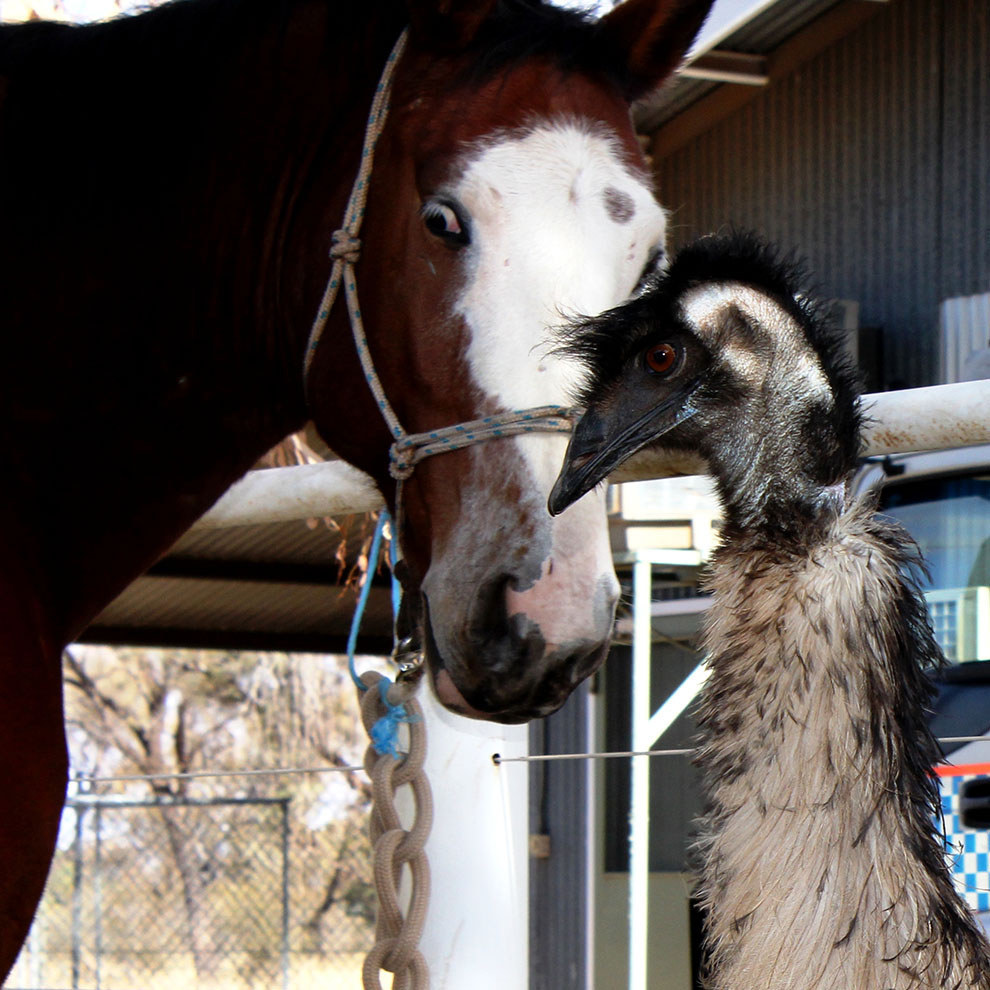 "I'M WATCHING YOU EMU!!!!!"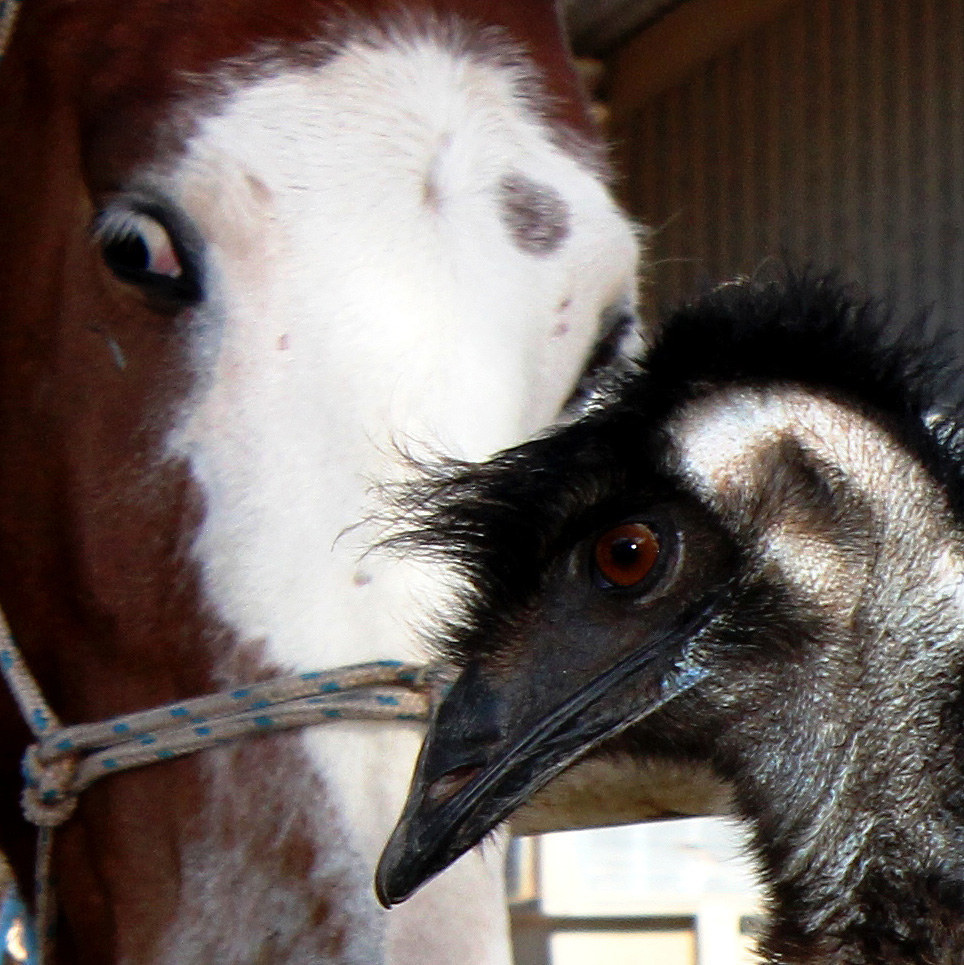 "WADDAYA MEAN I'M NOT A HORSE?!"
We can't wait for the buddy cop movie about these two mismatched partners.