Dead set legend, sex bomb, and Wallabies rugby player David Pocock had a cracking match for the Brumbies last night, scoring a hat-trick of tries in a 31-18 win against someone or other.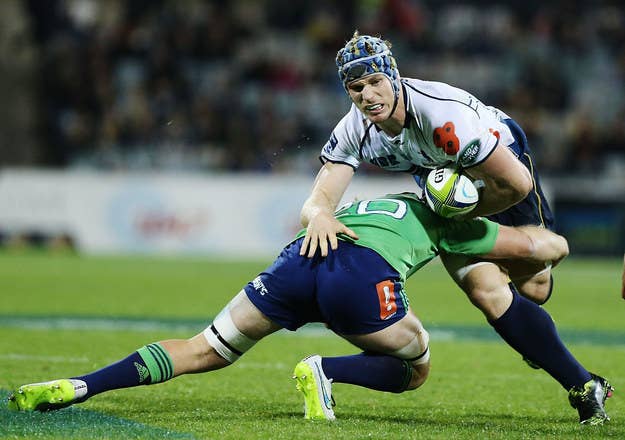 At the end he celebrated like this...
Controversial Daily Telegraph columnist Miranda Devine wasn't impressed.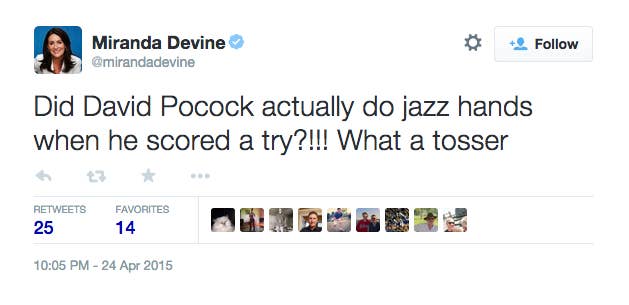 A few Devine acolytes agreed. Well, one.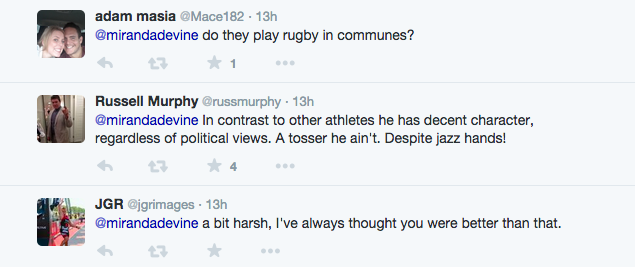 Once he'd showered, changed, and had a beer, Pocock jumped on Twitter to respond.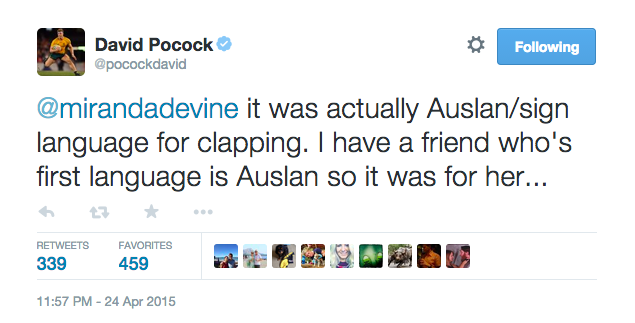 OOOOOOOOF! SEE YA MIRANDA!!!!
Twitter was impressed.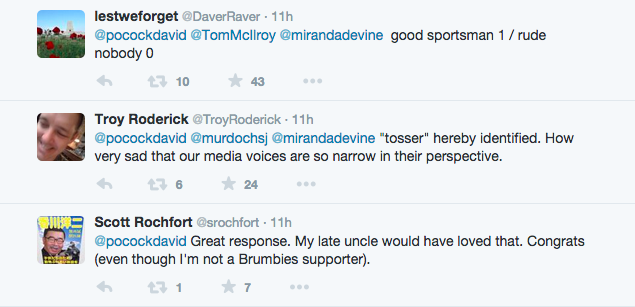 This morning Miranda woke up and apologised.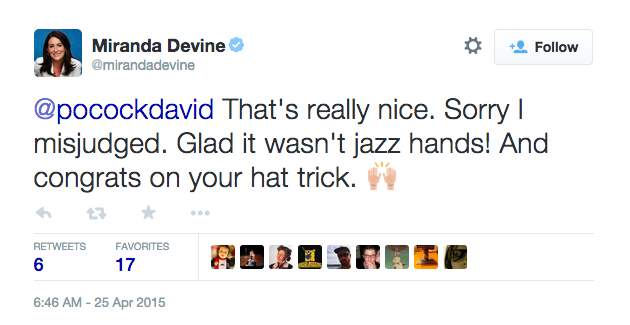 David (of course) accepted her apology.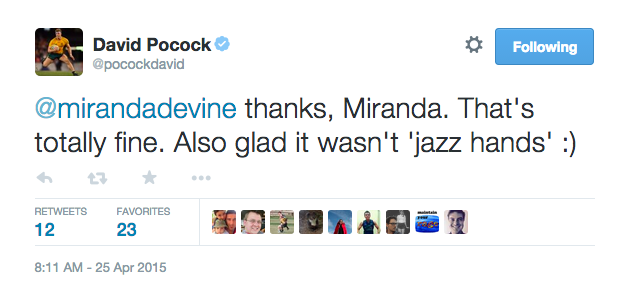 WINNING.
(Also, what's wrong with jazz hands anyway?!)
And once again Twitter was impressed.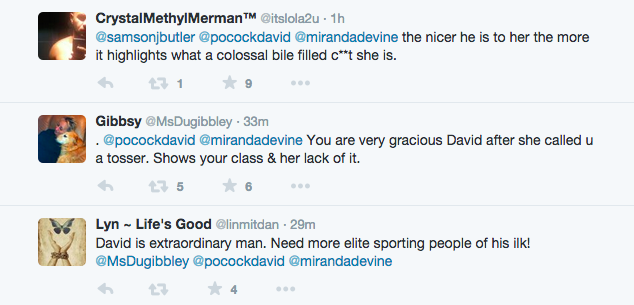 Well played, David, mate, you're a true gent.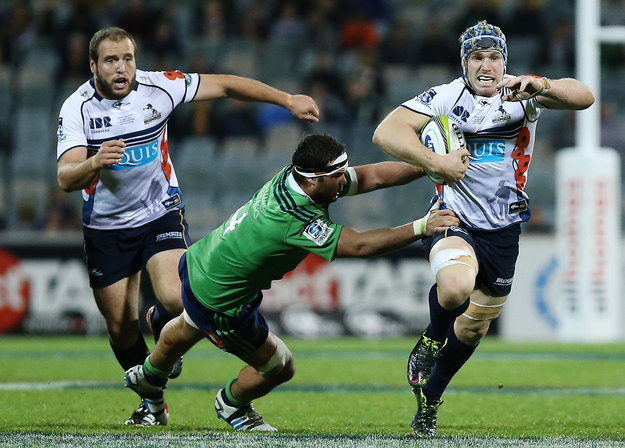 Like BuzzFeed Australia on Facebook