1.
A website has been set up for Australians embarrassed by the treatment of asylum-seekers.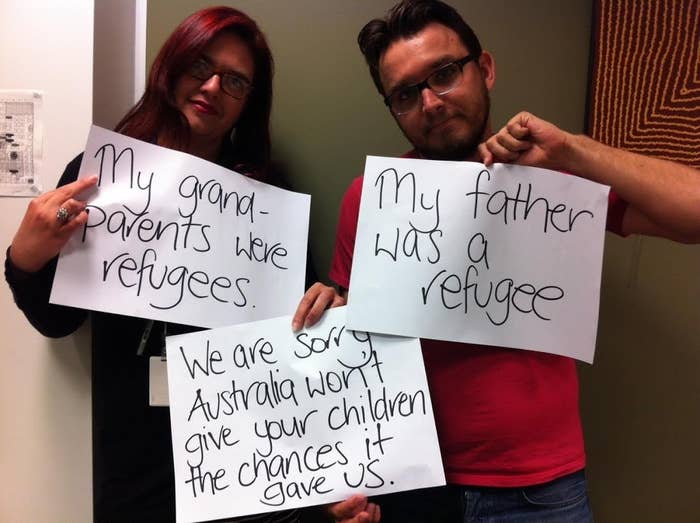 2.
Participants have been spurred into action by the recent death of asylum-seeker Reza Berati in a detention centre riot on Manus Island, PNG.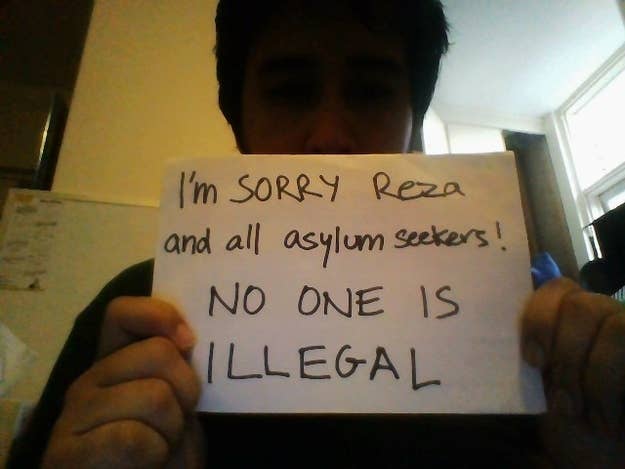 4.
The ruling Coalition government and previous Labor administration have pursued hardline policies towards asylum-seekers attempting to reach Australia by sea.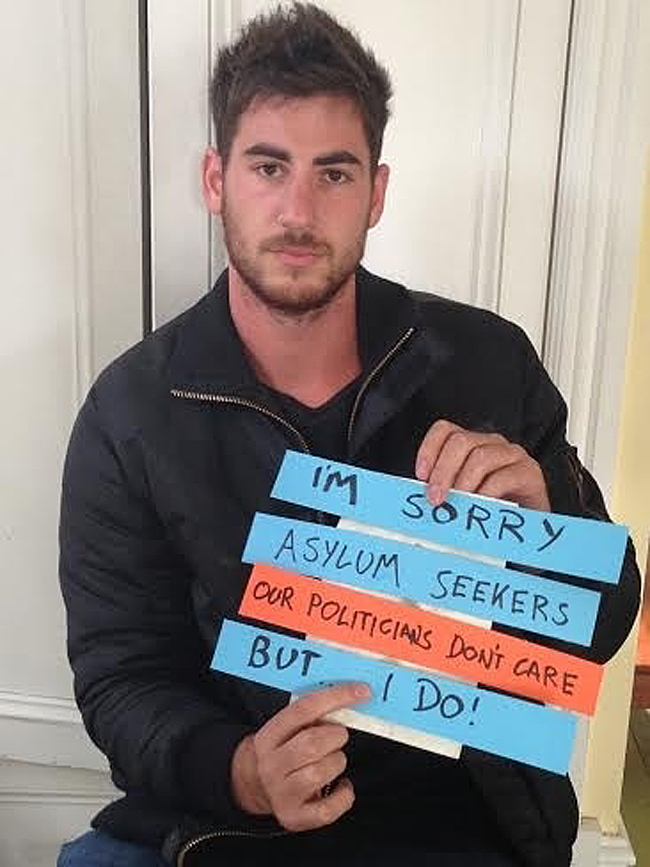 5.
Many feel the hardline approach is not in keeping with traditional Australian values.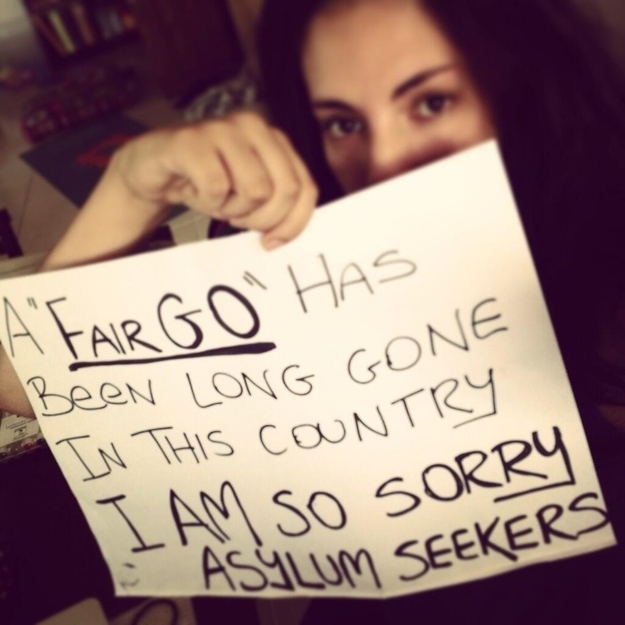 6.
The hashtag #notinmyname is prominent.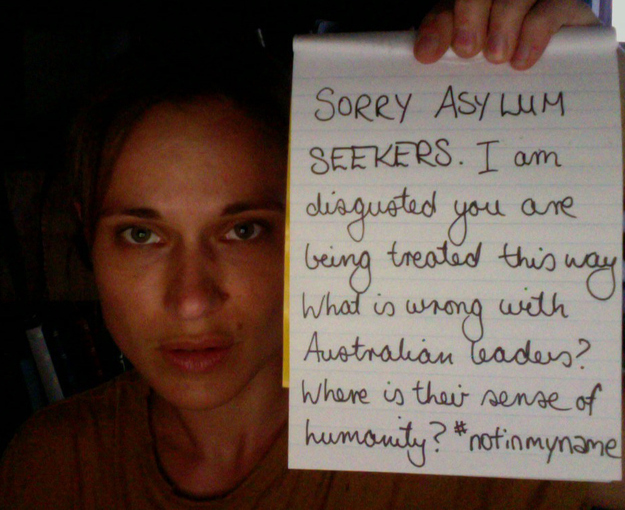 7.
The website has united Australians of all ages.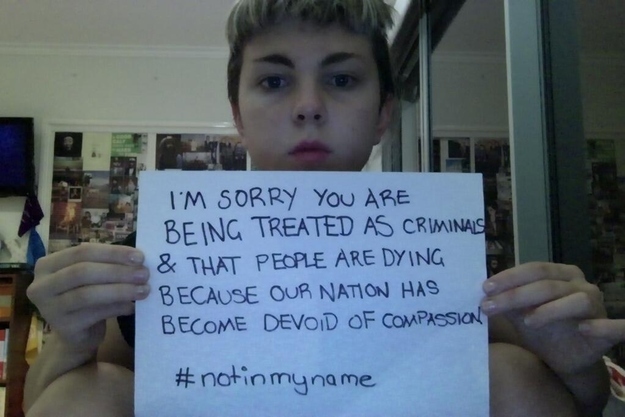 8.
9.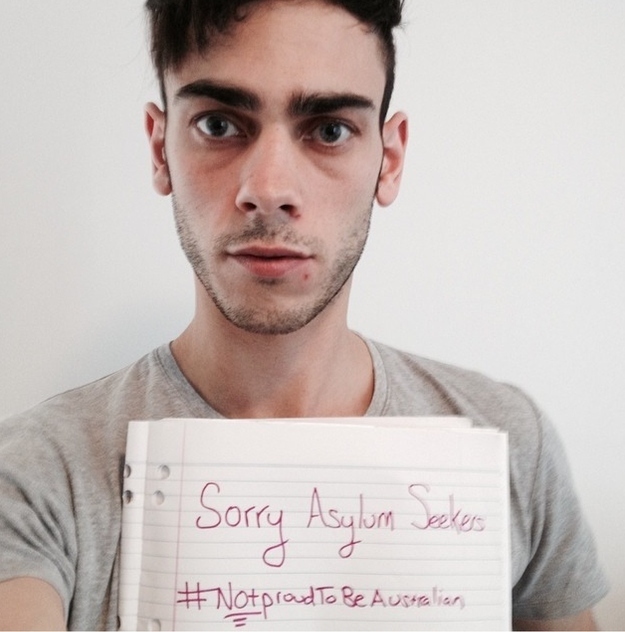 10.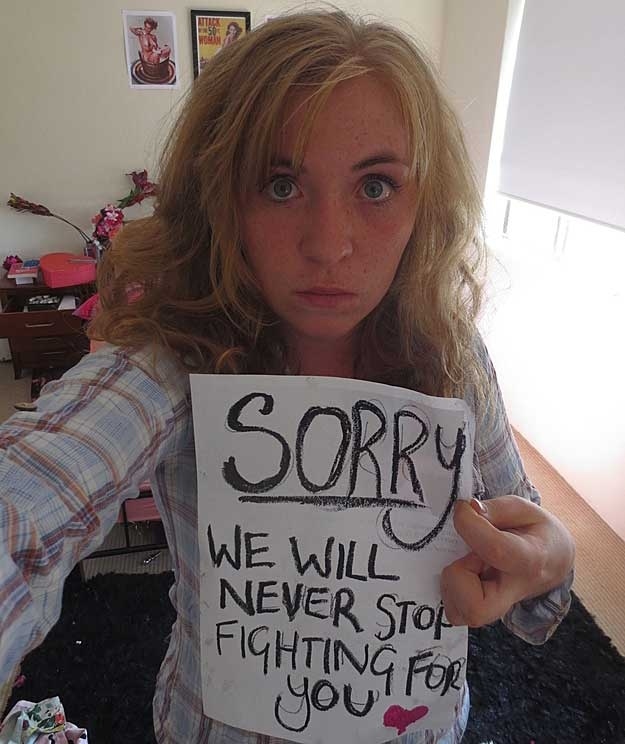 11.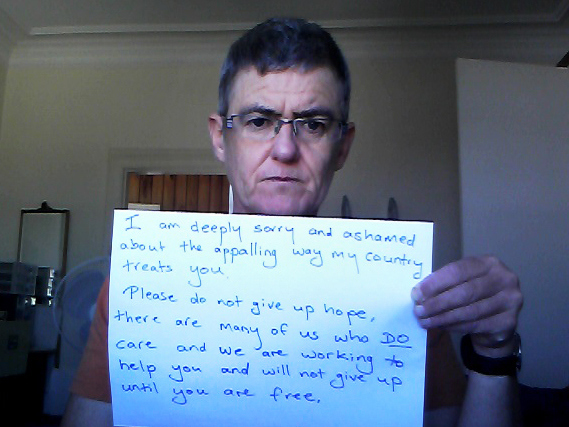 12.
Participants expressed their frustration with the current situation — and their remorse.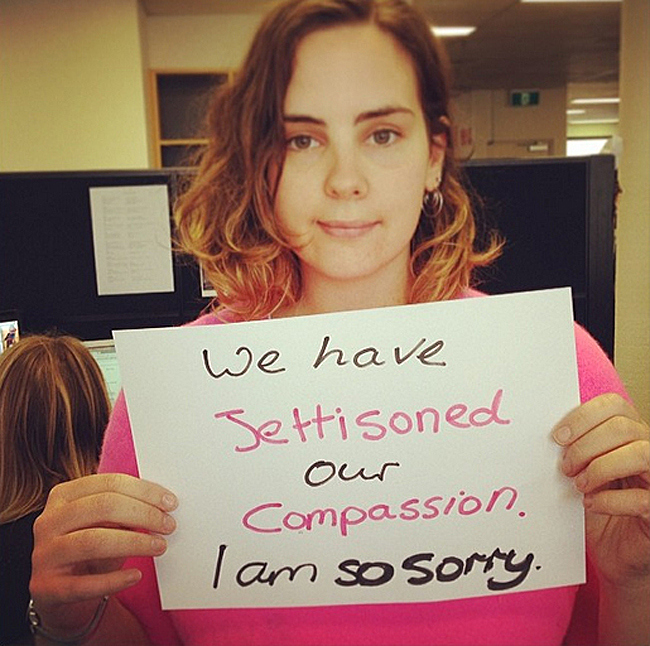 13.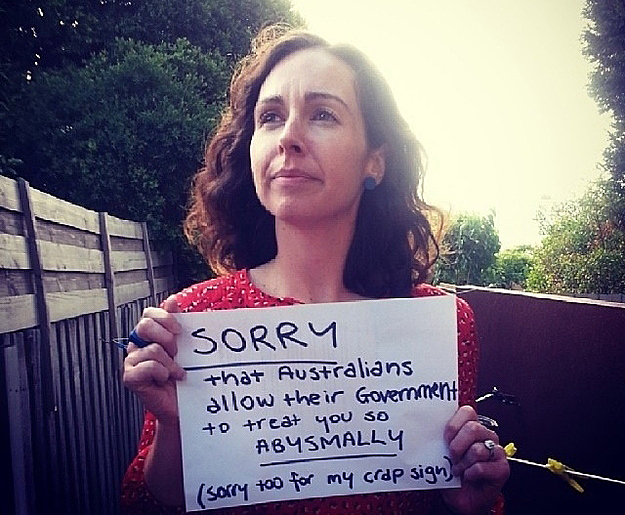 14.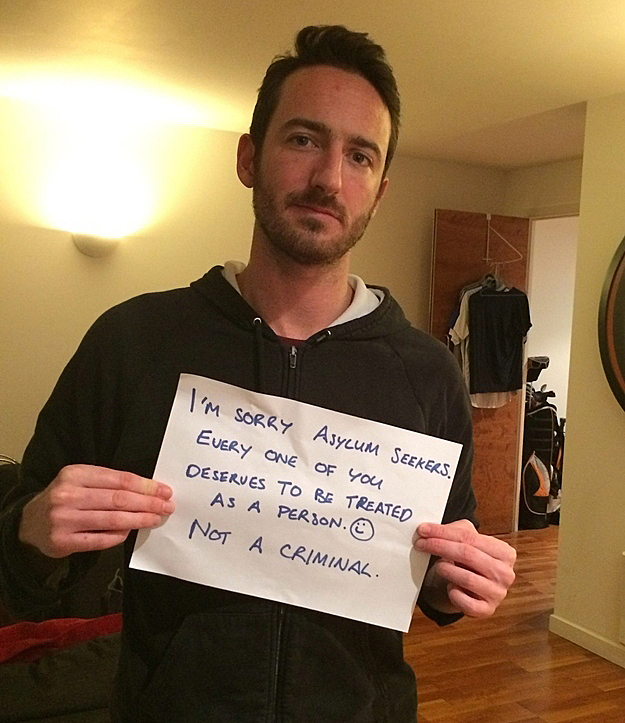 15.
Australians with refugee parents had their say.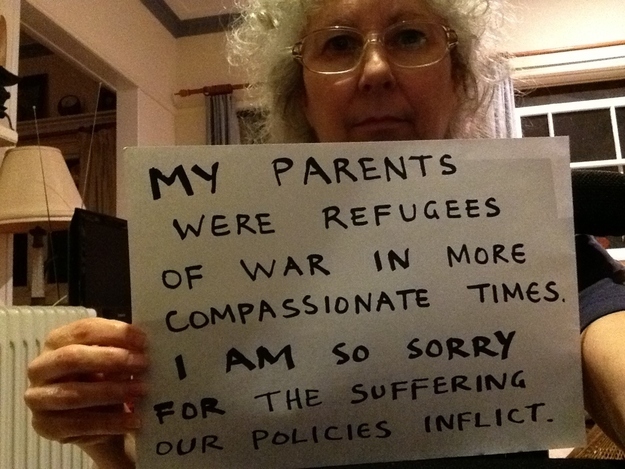 16.
Families expressed their regret.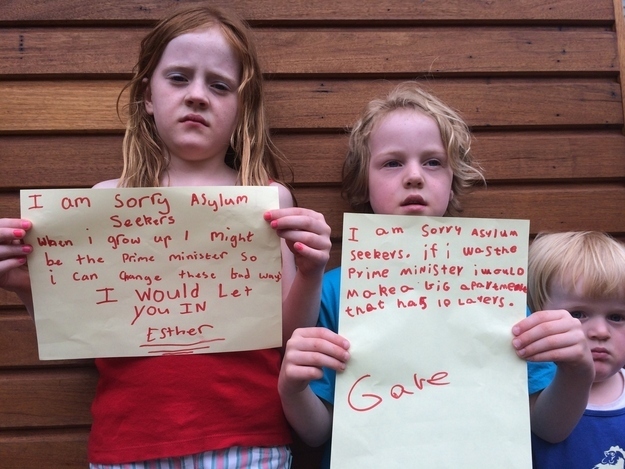 17.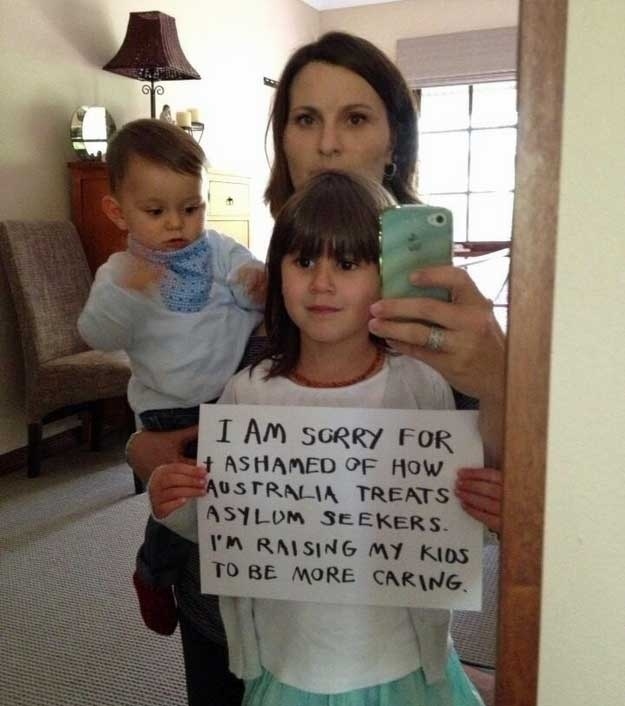 18.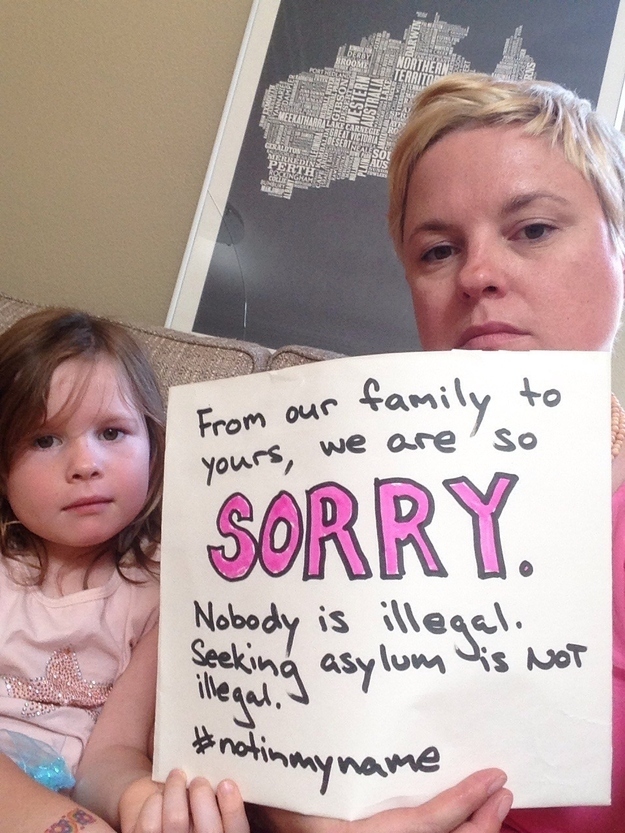 19.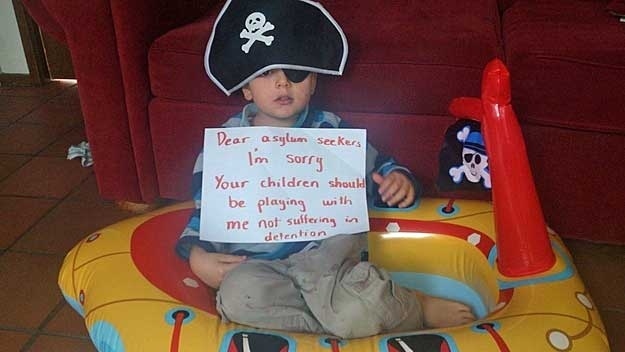 20.
Pets apologised too.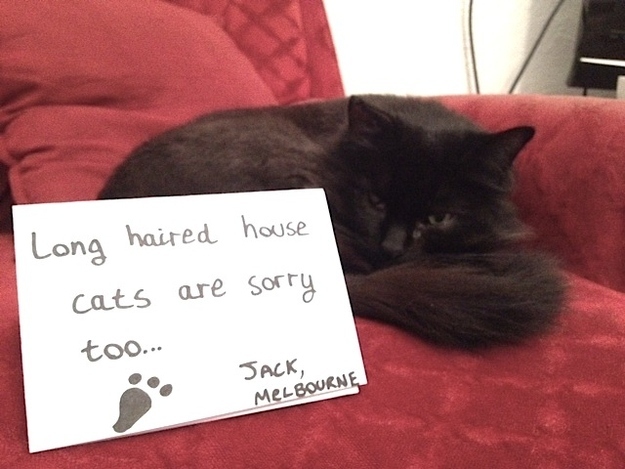 21.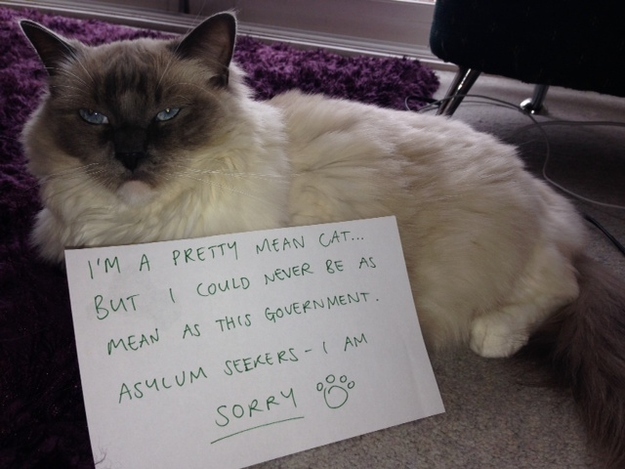 22.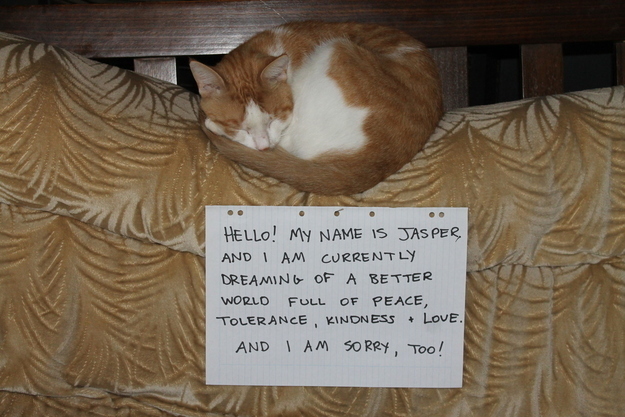 23.
(Some felt human Aussies have their priorities wrong).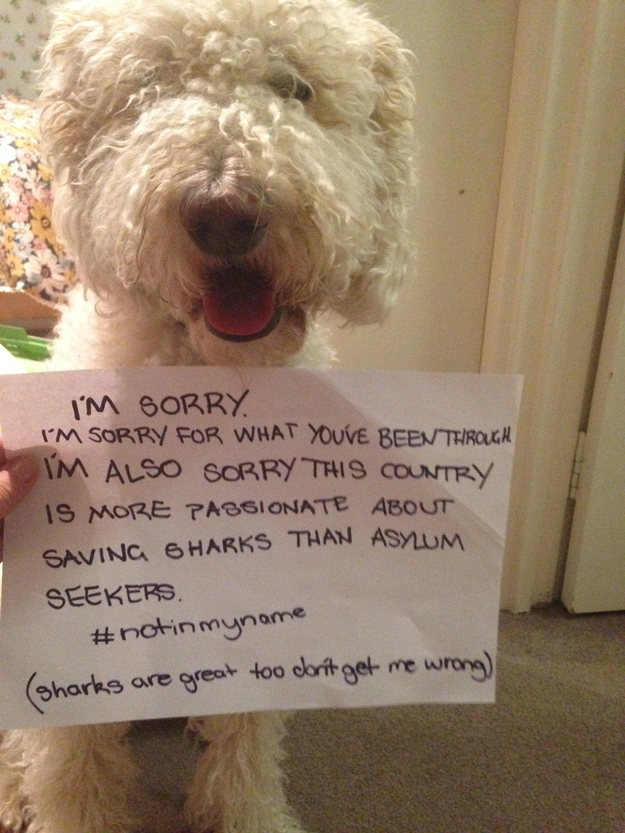 24.
Even inanimate objects had their say.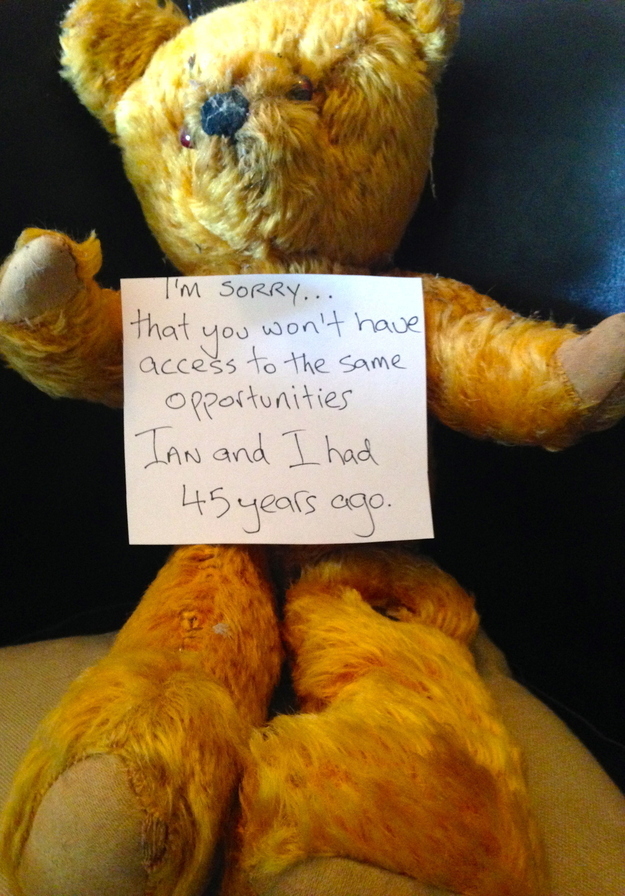 25.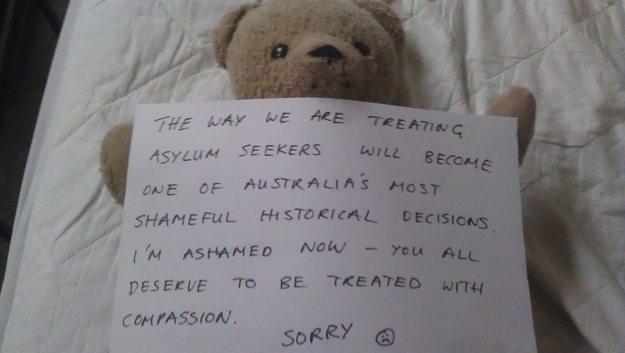 26.
People are exasperated with politicians.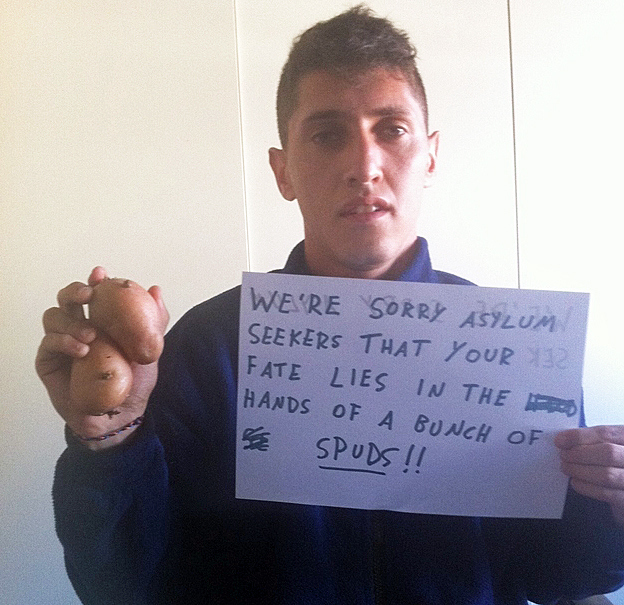 27.
And they are also deeply unhappy with the way successive governments have treated asylum-seekers.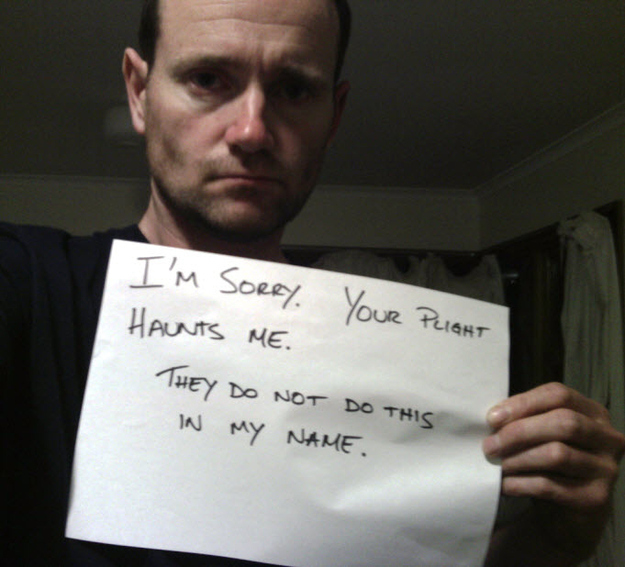 28.
29.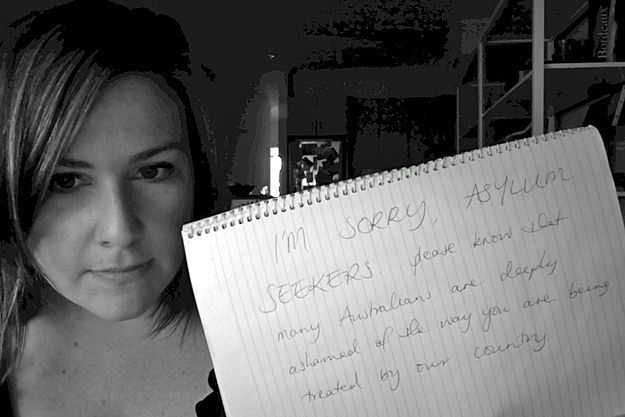 30.
Many criticised Prime Minister Tony Abbott.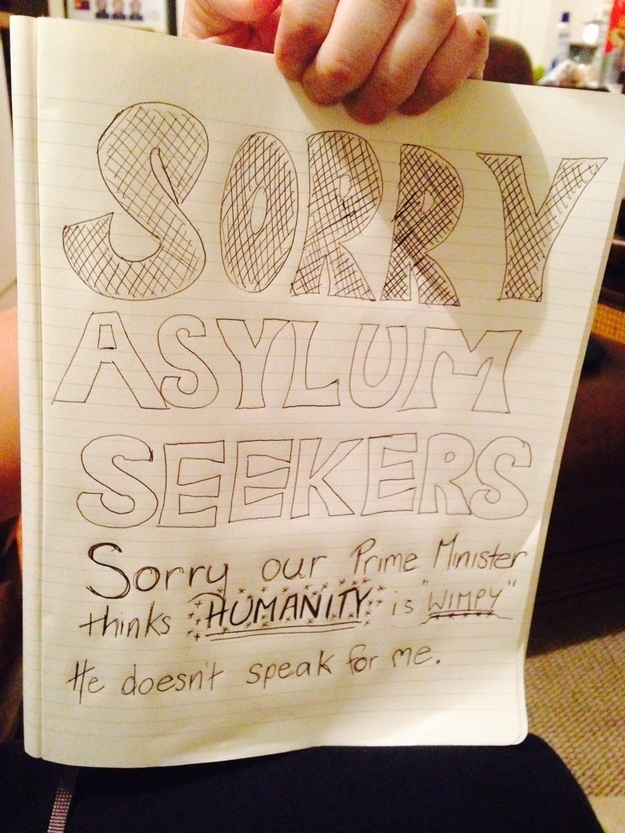 31.
The overwhelming consensus? It shouldn't be like this.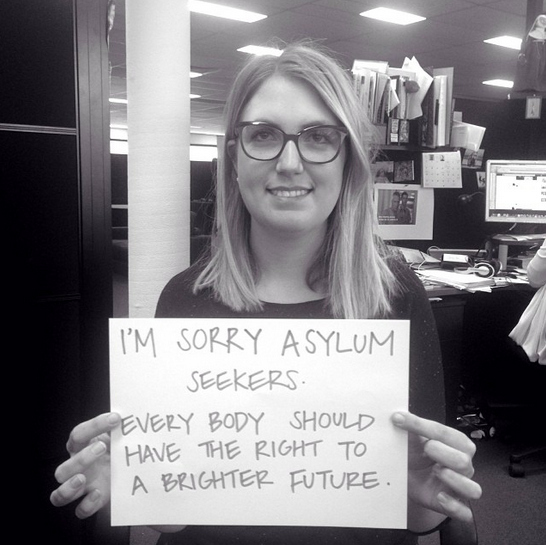 32.
"You Deserve Better!!"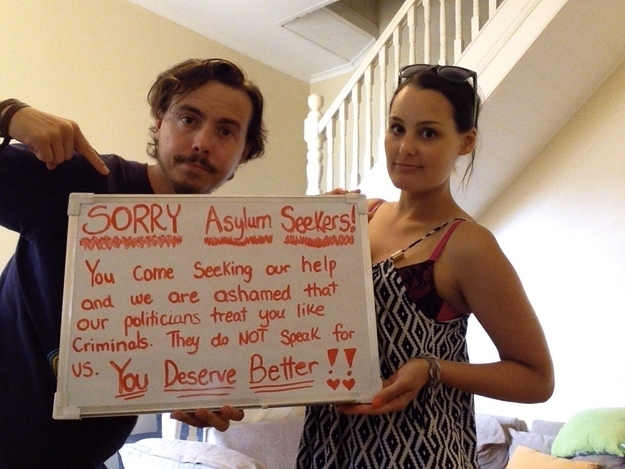 33.
Sorry. Sorry. Sorry.