"Riverdale" Actor Vanessa Morgan Is Having A Baby And Just Shared A Bunch Of Pics And Videos From Her Pregnancy
A Riverdale baby is on the way!
Oh em gee, oh em gee, oh em gee, HUGE NEWS: Vanessa Morgan is pregnant!!
The Riverdale actor made the announcement yesterday, sharing a video from her gender reveal party on Instagram. And, as you can see, she's having a boy!
In her caption, she said although she does "want to keep this chapter of [her] life private," she wanted to be the first one to share the news.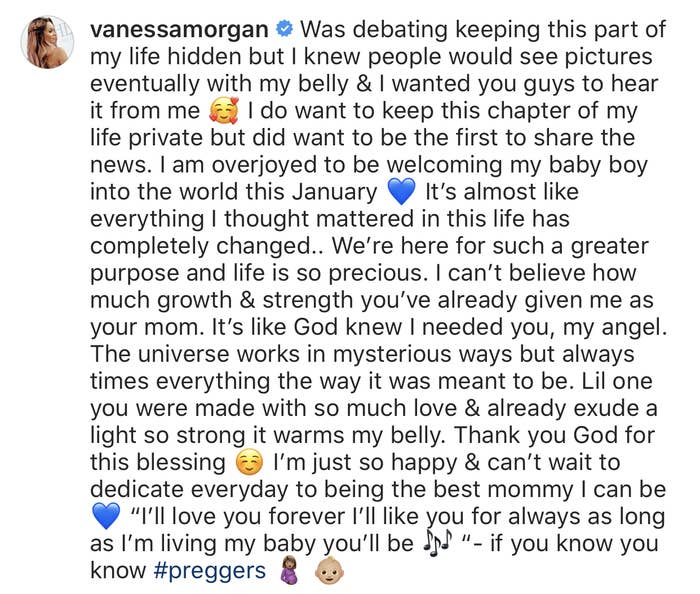 "I am overjoyed to be welcoming my baby boy into the world this January 💙," the 28-year-old said.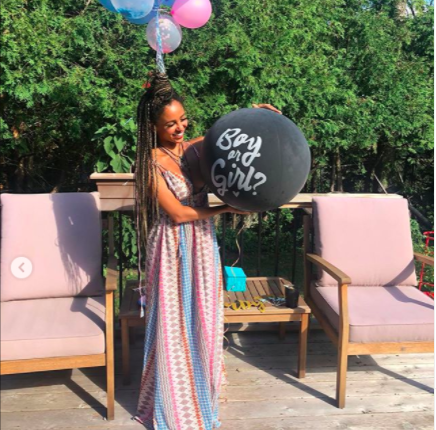 "We're here for such a greater purpose and life is so precious. I can't believe how much growth and strength you've already given me as your mom," she wrote. "The universe works in mysterious ways, but always times everything the way it was meant to be."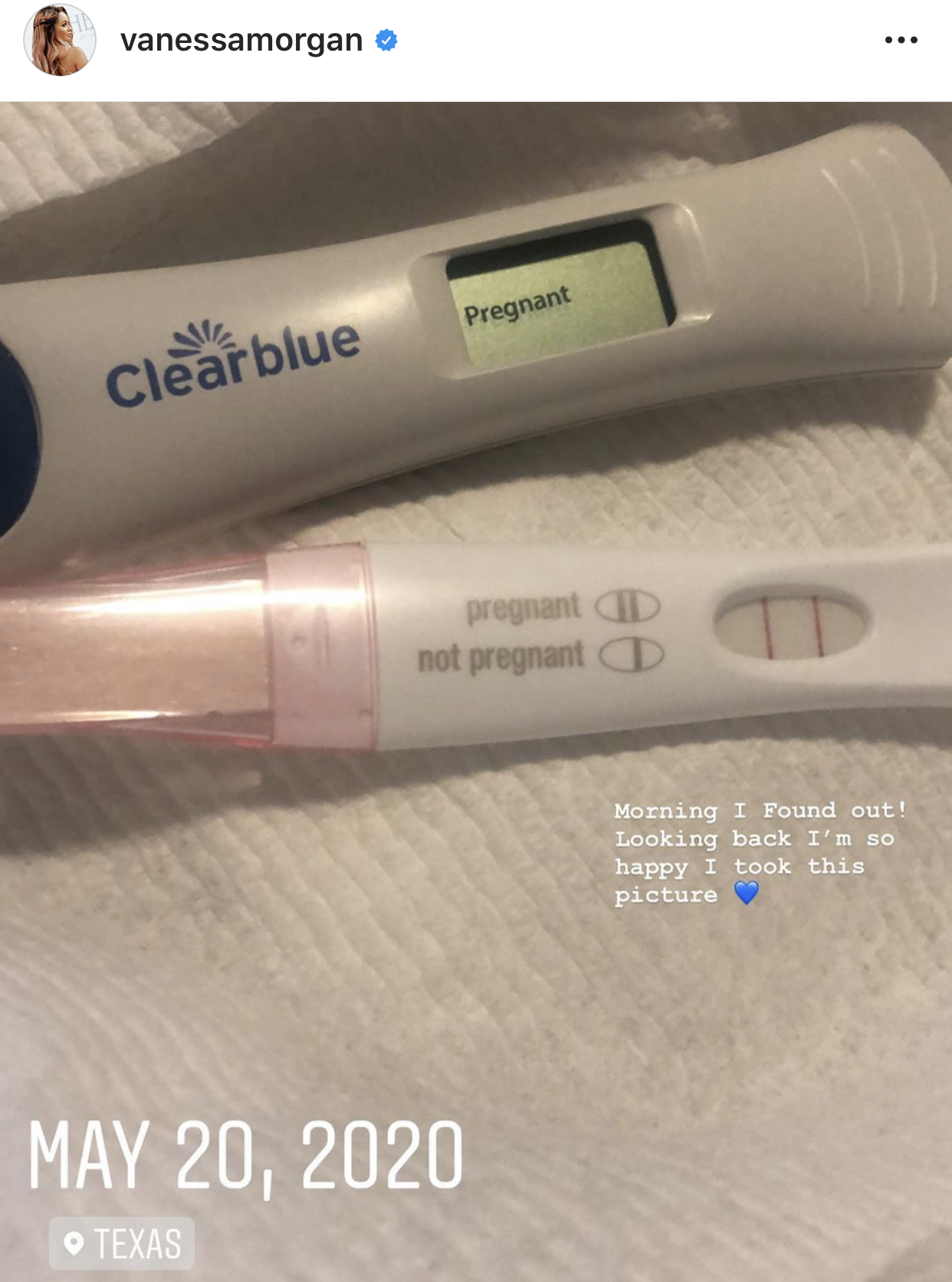 She also added a special note to her son, saying, "Lil one, you were made with so much love and already exude a light so strong it warms my belly," adding that she "can't wait to be the best mommy I can be."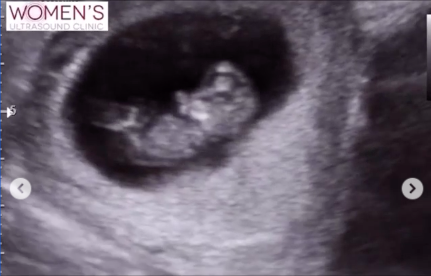 A ton of celebs, including Vanessa's Riverdale costars, congratulated the mom-to-be in the comments.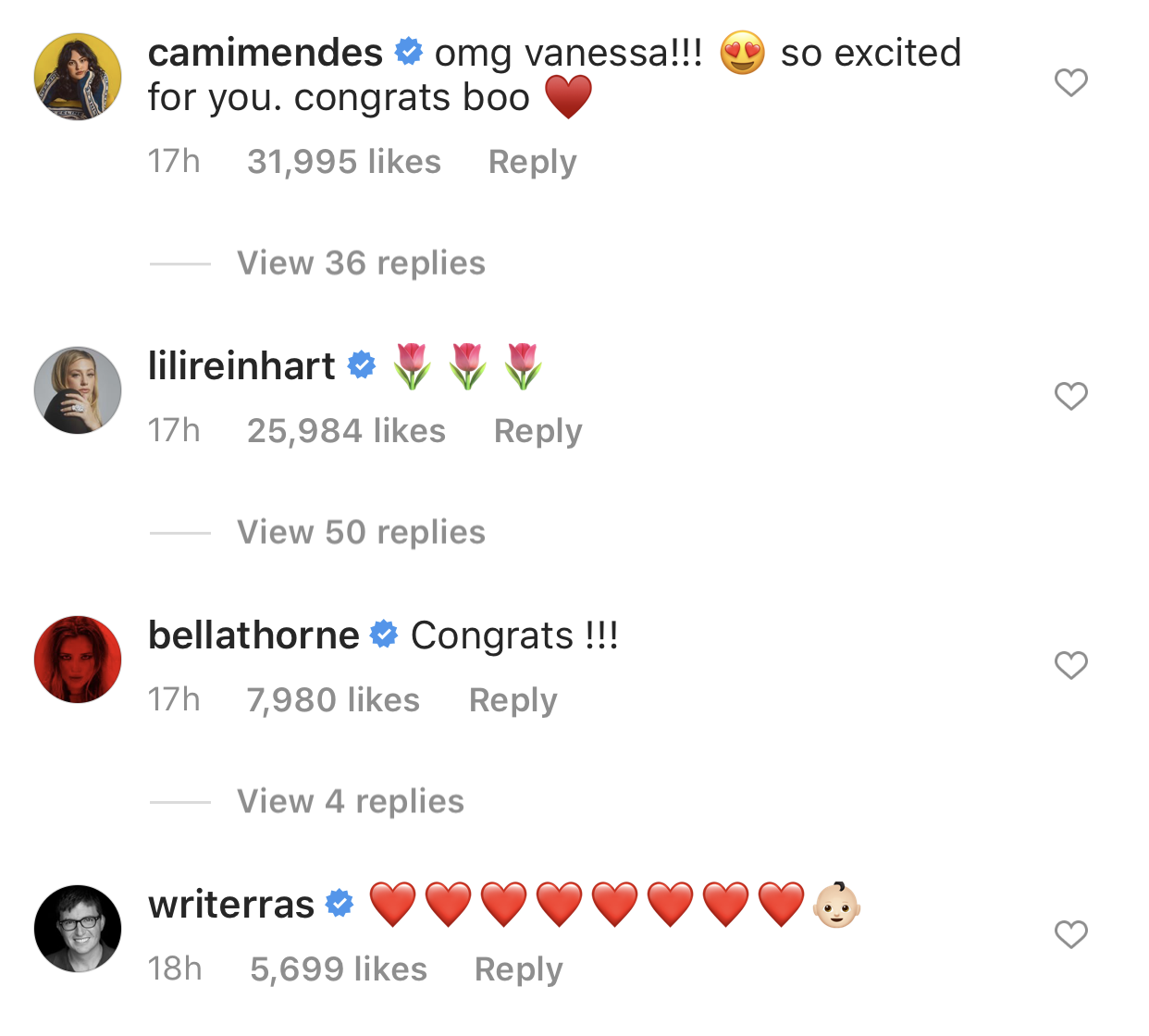 In fact, Madelaine Petsch — who plays Vanessa's love interest on the show and who was also a bridesmaid at her wedding — gave a special shoutout to her friend on her Insta story, saying she "couldn't be more excited to be an auntie [to] the world's cutest baby."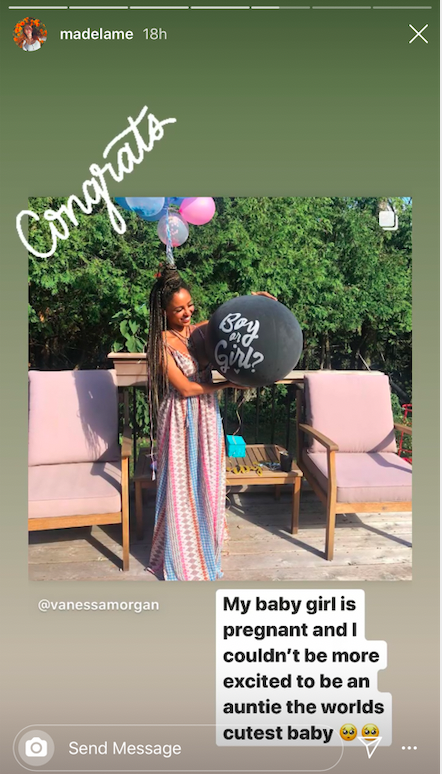 Okay, why am I crying in the club right now!
This will be the first child for Vanessa and her husband, 24-year-old White Sox pitcher Michael Kopech, whom she married in January.