Selena Gomez — who Miley admitted she had spoken to "a little bit over the years, but not much since we spent all that time on Disney together" — was one of the most recent guests, appearing in Friday's episode.
During the interview, Miley asked Selena how she's been processing the coronavirus and its impact. After sharing that she's "been writing a lot" and "connecting with people," the Rare singer revealed that she has bipolar disorder.
"You know, I had gone to treatment a few times for anxiety and for depression, and for other stuff that I had been struggling with," Selena said.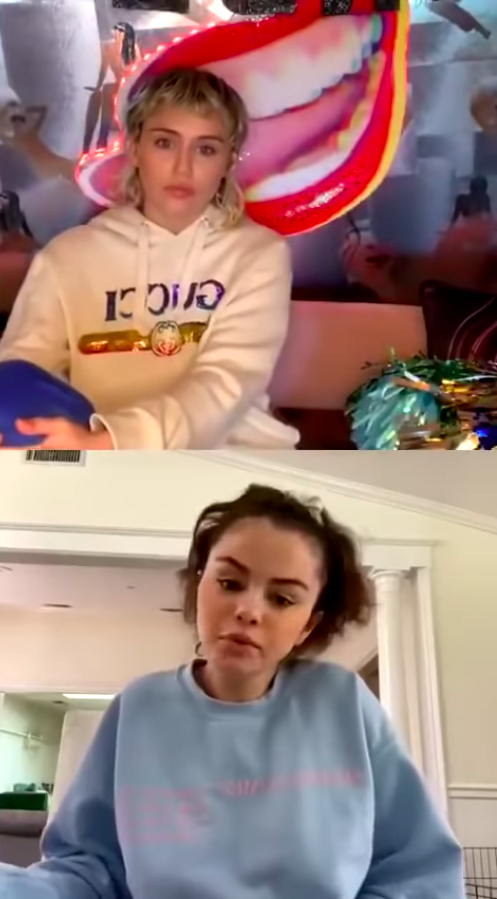 "Recently, I went to one of the best mental hospitals in America — McLean Hospital — and I discussed that, after years of going through a lot of different things, I realized that I was bipolar," she continued.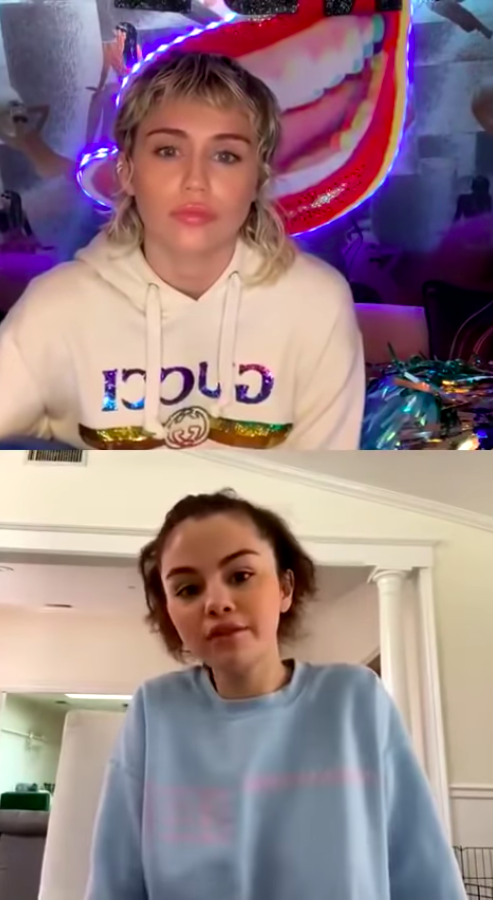 The 27-year-old added that knowing more information helps her and said that "it doesn't scare me once I know it."
Sometimes I have to feel it, Miley. Sometimes I've got to cry it out, and I've got to release it and just take a deep breath, and then remind myself to go back to my tools. Which is, "OK, where is this coming from?" I'm a big empath, so I feel so much of what the world is feeling. So maybe I need to take a step back from that, or whatever it is. But also just being there for other people helps me too.
Though this is the first time Selena has spoken about her diagnosis, she has always been open about her mental health.
"I was depressed, anxious," she told Vogue in 2017, after touring. "I started to have panic attacks right before getting onstage, or right after leaving the stage. Basically I felt I wasn't good enough, wasn't capable."
A year later, she said that her depression and anxiety will be "a battle I'm gonna have to face for the rest of my life."
"I'm okay with that because I know that I'm choosing myself over anything else."
What a brave and positive way to look at it. Sending love! 💜