I'm Honestly Speechless At This Dress Michaela Coel Wore To The "Black Panther" Premiere
Your fave could never.
This is Michaela Coel. She's a mega-talented writer and actor, who you may know from Netflix's Chewing Gum.
You may also know her from her role on Black Mirror, which quickly produced a viral meme.
Anyway, Michaela (who's British, btw) attended the London premiere of Black Panther, and she looked AH 👏 MAZ 👏 ING 👏.
But, even more amazing is the fact that she freakin' made this dress herself just two hours earlier. With her own two hands!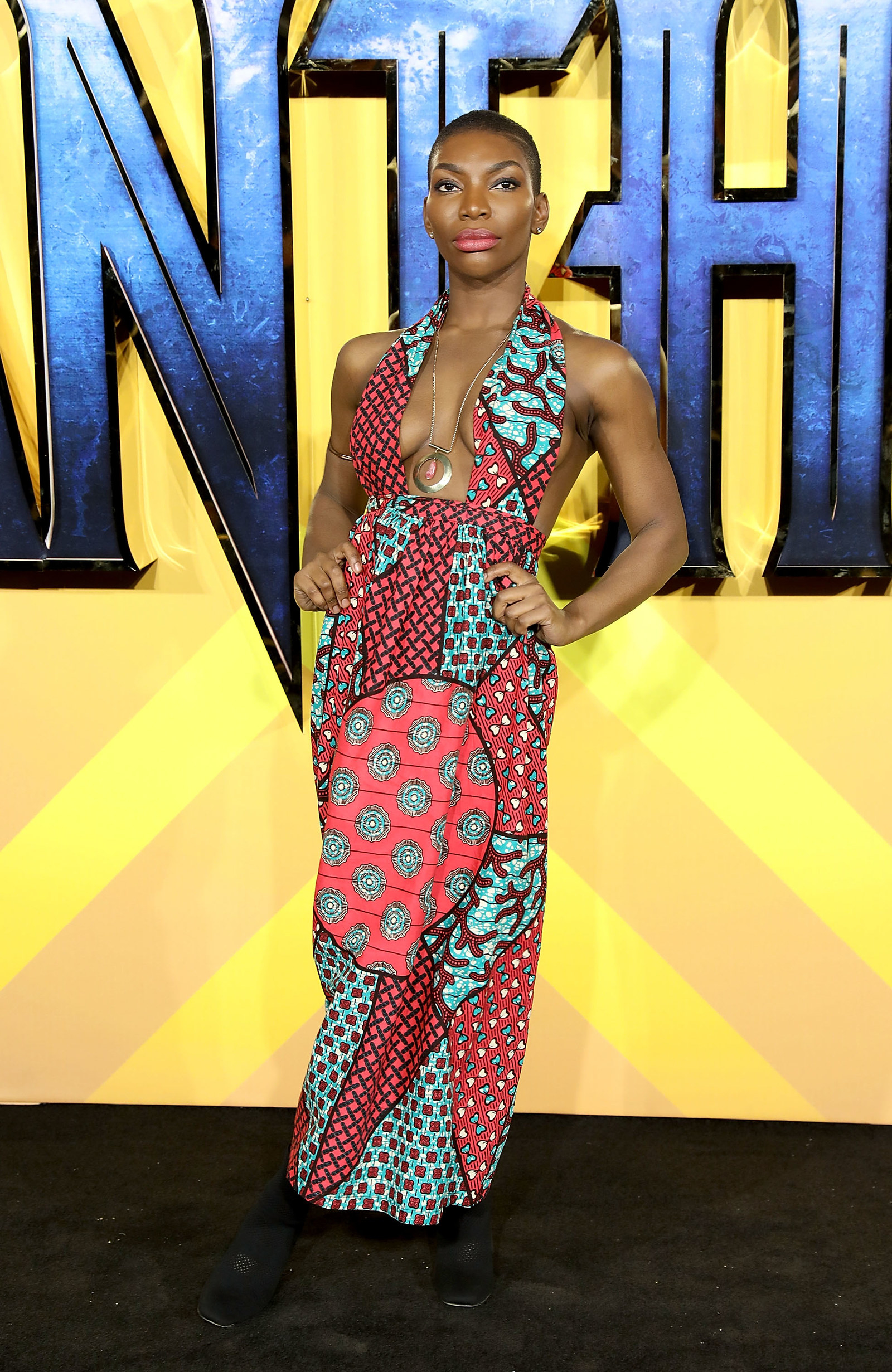 She tweeted that the dress was actually created by sewing two skirts together.
Obviously, fans...
...were...
...shook.
But, the designing gene actually runs in the family. Her mother has created many of her red carpet looks in the past, and they're all incredible.
Like, can we just talk about how gorgeous this is?!