During halftime, the Laker Girls danced to Lizzo's hit "Juice" and the Grammy-nominated singer twerked along, revealing the other side of her outfit...
🍑😳🍑😳🍑!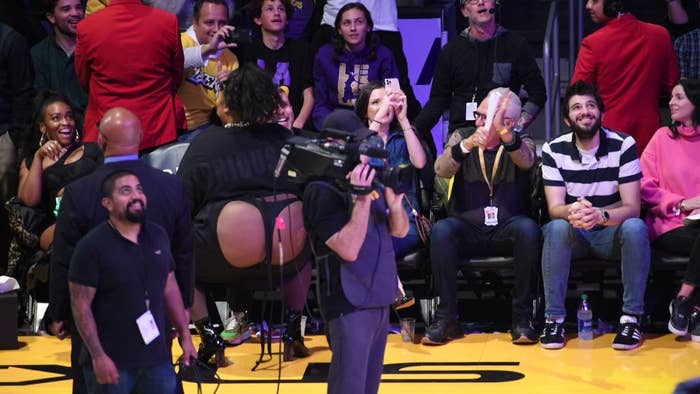 Literally me, when I saw the back of her dress: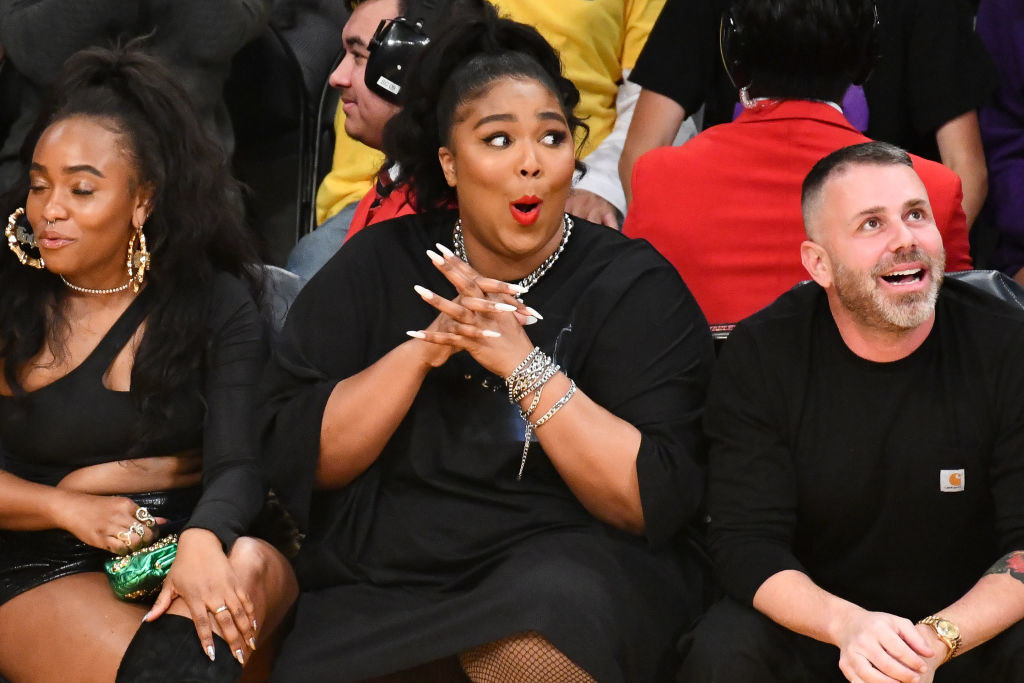 In a video on her Insta story, Lizzo said, "This is how a bad bitch goes to the Lakers game," while showing off her butt and thong in the outfit's cutout.
Obviously, the internet made some jokes once the pics went viral.
But her outfit also sparked a heated debate. Many people claimed that what she wore was inappropriate given many kids and families were in attendance:
While others insisted the outfit was just bad fashion:
On the other hand, people believe Lizzo is only facing criticism because of her body type:
Despite the criticism, Lizzo seems to be completely unbothered:
At the end of the day, I think this is the only clear takeaway message:
What do you think of Lizzo's outfit? Was it inappropriate or are people overreacting? Tell us in the comments!