On Saturday morning, the Grammy Award winner posted a tearful Instagram video where she shared her feelings and thoughts about Joe and Kamala's historic win.
"There are few times in this country where I'm hopeful," she began. "I feel like every time I'm hopeful, it gets taken away from me. And this time I was hopeful, and I was scared, and...I think Trump is out of office. Officially."
She continued, "I think this is the end of that four-year term that felt like a thousand years where people lost their lives, their livelihoods. This country fell into a pandemic, a recession, and you can't really blame one president for things, but you can blame them for how they handle it, and it was so mishandled, and I felt so unseen and so neglected."
The 32-year-old — who spoke with Kamala Harris just a couple of months ago about voting and "what's at stake" this election — remarked on the VP-elect's win specifically, saying, "I'm so excited to see a Black woman in the White House, a brown woman in the White House, an Indian American woman in the White House."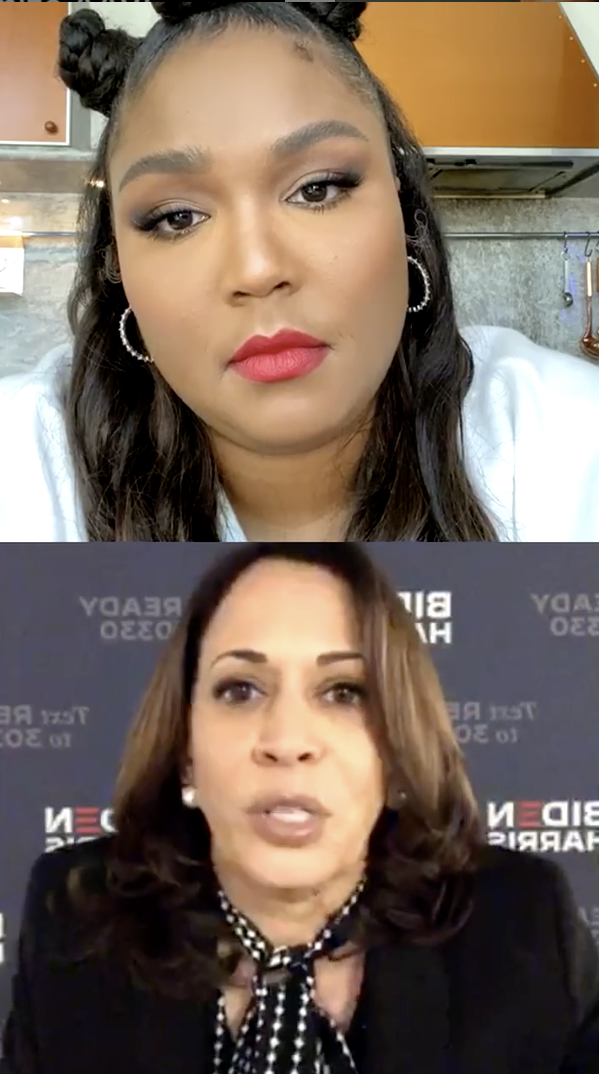 The singer also shared her hopes for the future:
I am so ready to see if America can hold itself accountable, if we can go into a new era where people are listened to and fundamental changes can happen so we can all live here equally. This white supremacy that runs rampant cannot be tolerated anymore. We not gon' tolerate y'all no more. We not putting up with that shit no more. Everybody, we're all in this together, bro, so chill the fuck out. I'm excited, I'm hopeful, I'm happy, and I'm proud of the patience we all had. I'm proud of the voter, I'm proud of the protester, the marchers. This is not the end, this is literally the beginning of progress and holding these people accountable who listen, and can hopefully bring some actual change.
"Everyone is celebrating out there, and I hope y'all are celebrating too," Lizzo said after hearing people cheering outside her window. "It's a beautiful day. I love y'all, God bless y'all, and let's get to work, America."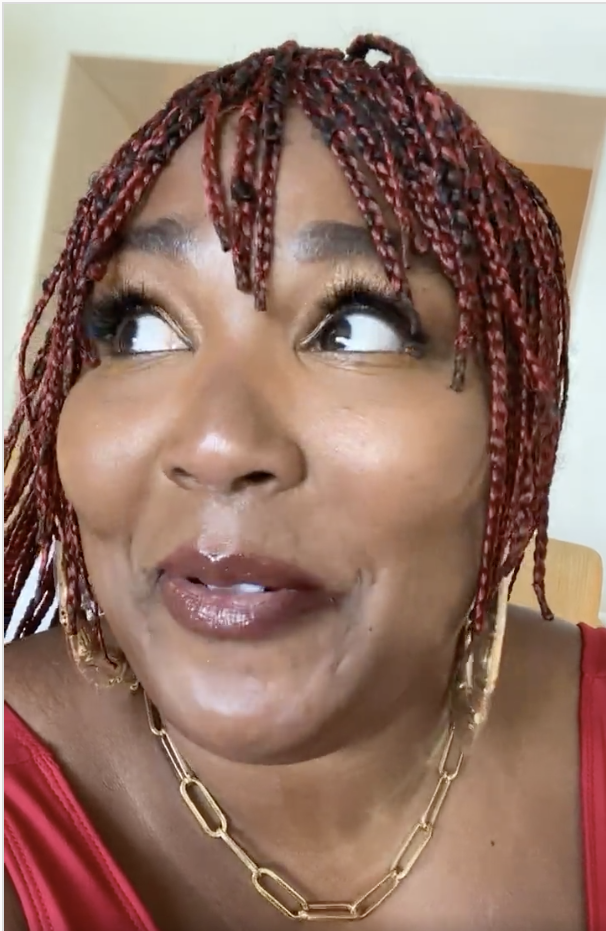 Lizzo concluded her message with a second video of her zooming away on a WaveRunner, and, well...I'll just leave this here: