I know you came here to see some Cute Pics™ so let's get to it, shall we? Last night, Jason Momoa was a presenter at the Oscars. Look, here he is on stage with Helen Mirren!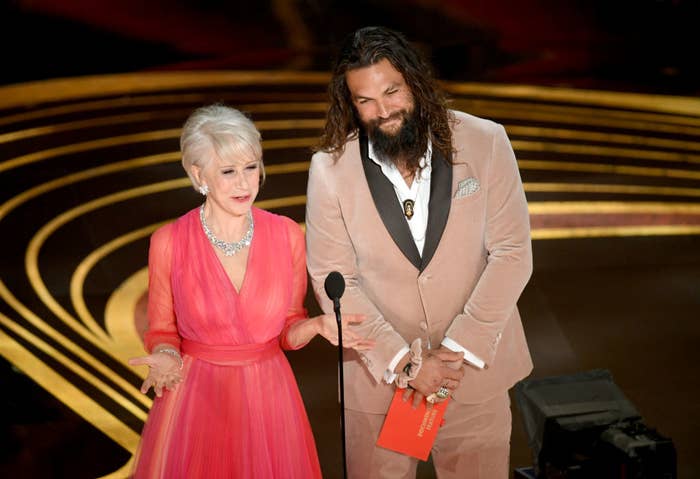 Emilia Clarke also presented. Here she is being a total queen!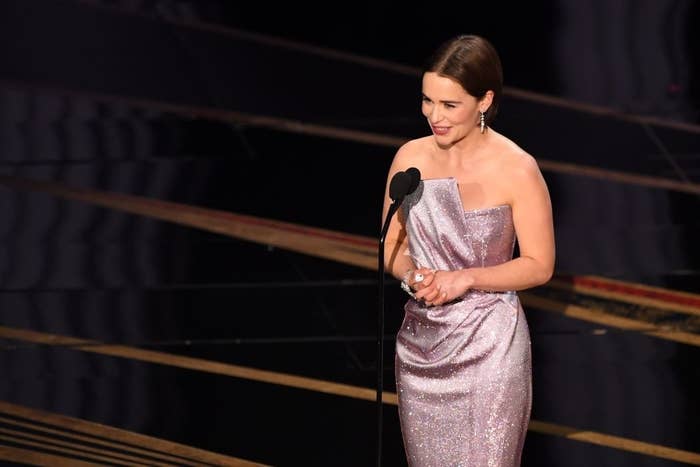 Why should you care? Well, waaaaaaay back in Game of Thrones Season 1 — aka before Daenerys started hooking up with her nephew — Khal Drogo and the Mother of Dragons were the OTP!!!
Now, it isn't very often that our faves are in the same place at the same time, so you better believe that they were going to take full advantage of the opportunity and hang out. And bless our lucky stars, they snapped pics of the reunion!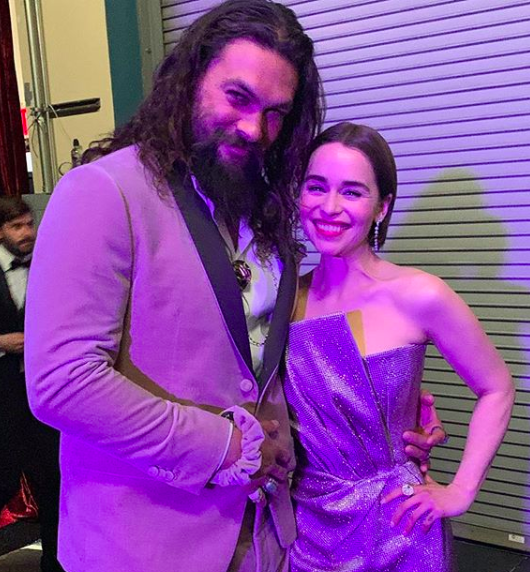 Jason posted this pic of himself, Emila, and his wife Lisa Bonet on Instagram and captioned it, "Me and my QUEENS."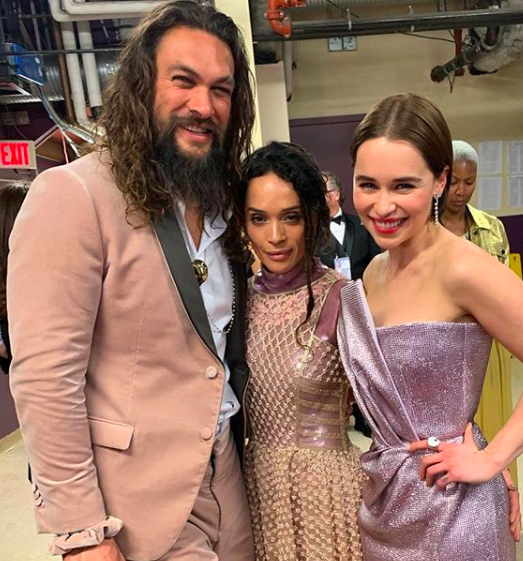 This photo is the moon of my life AND my sun and stars, damnit!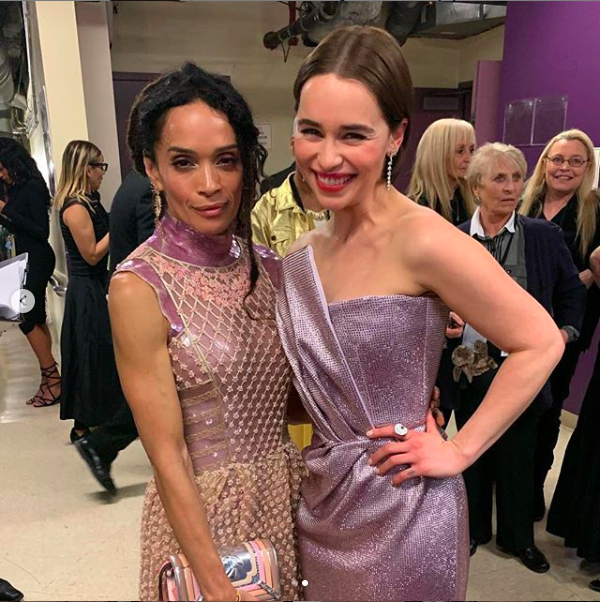 "So proud of you @emilia_clarke. I love u with all my heart. Aloha Drogo."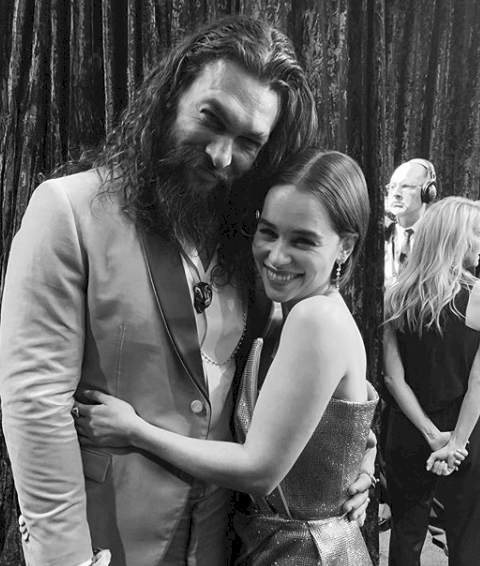 "Aloha Drogo." BRB, I just- I just need a minute. 😭😭😭