If you've been following my incredible journalism tonight, then you already know Jason Momoa showed up to the 2019 Oscars looking like a snack, meal, Thanksgiving, AYCEB (all-you-can-eat buffet), etc. in a pink suit: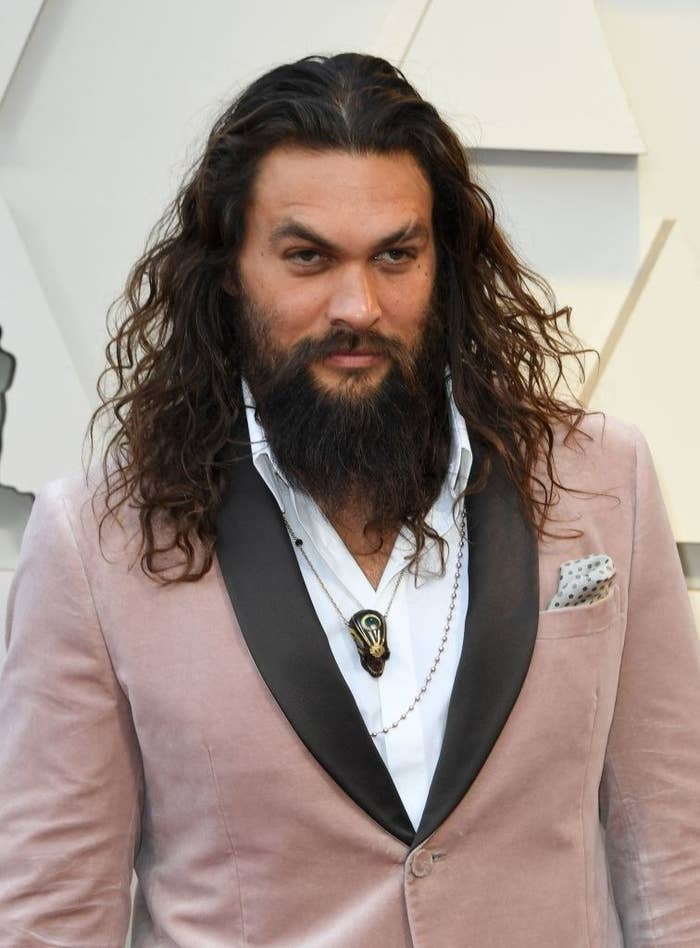 But there's ONE accessory on Jason that we need to talk about: his MATCHING pink and velvet SCRUNCHY.
She stunned...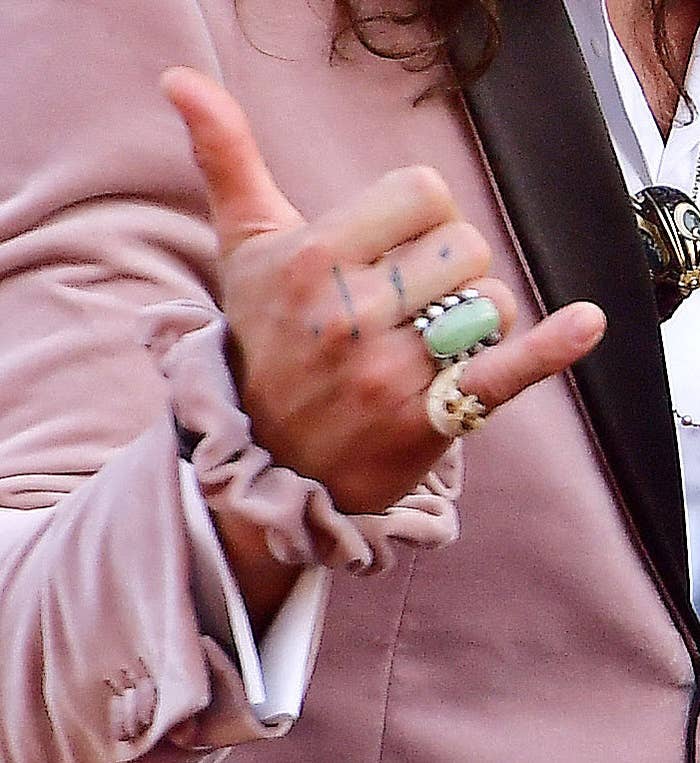 She glowed in pink and velvet...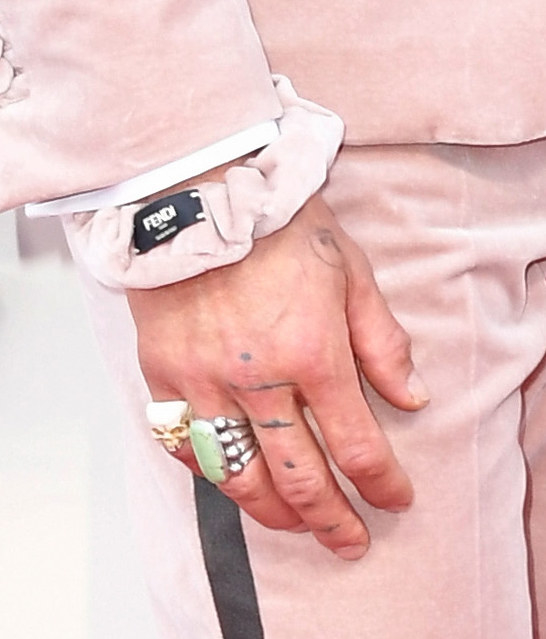 ...And even impressed the royal likes of Dame Helen Lydia Mirren.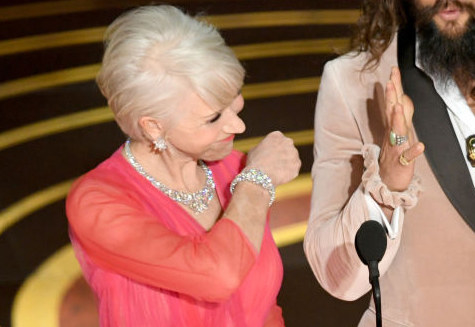 WHO IS SHE? We don't deserve to know.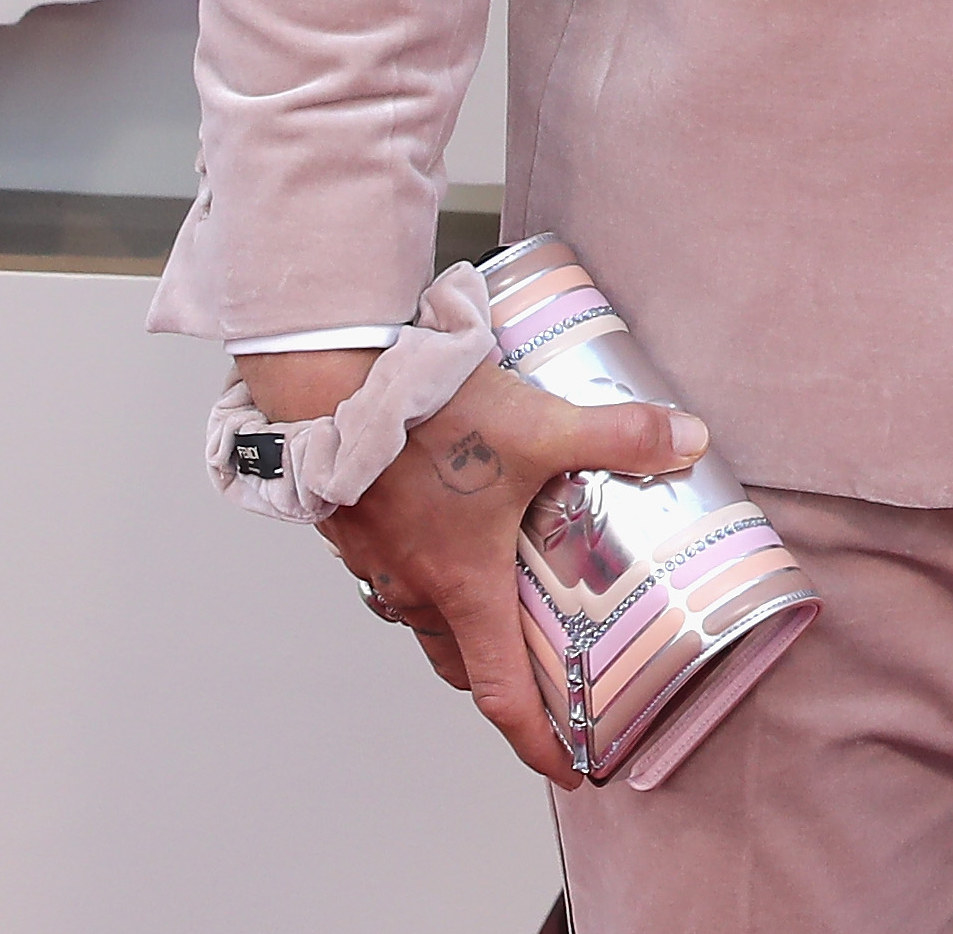 This post will be updated when the scrunchy meets Jason's hair.