If you can believe it, it's already been one month since Kylie Jenner announced to the world that she had given birth to her daughter Stormi.
But, instead of freaking out over the first glimpse of baby Stormi's adorable face, people began to criticize Kylie's nails.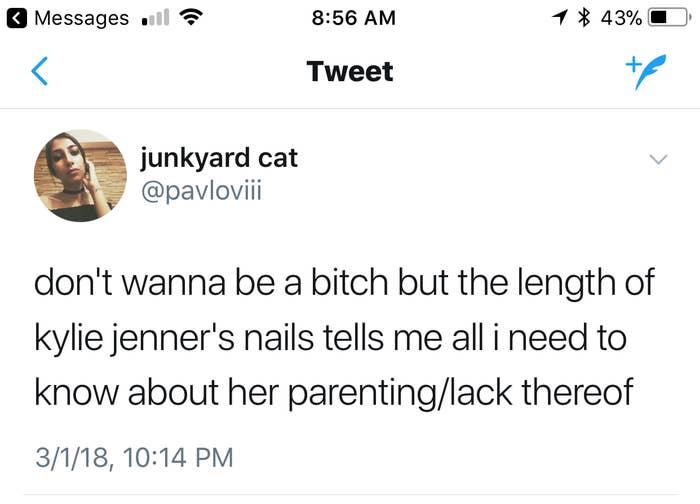 More specifically, her ability to change diapers with them.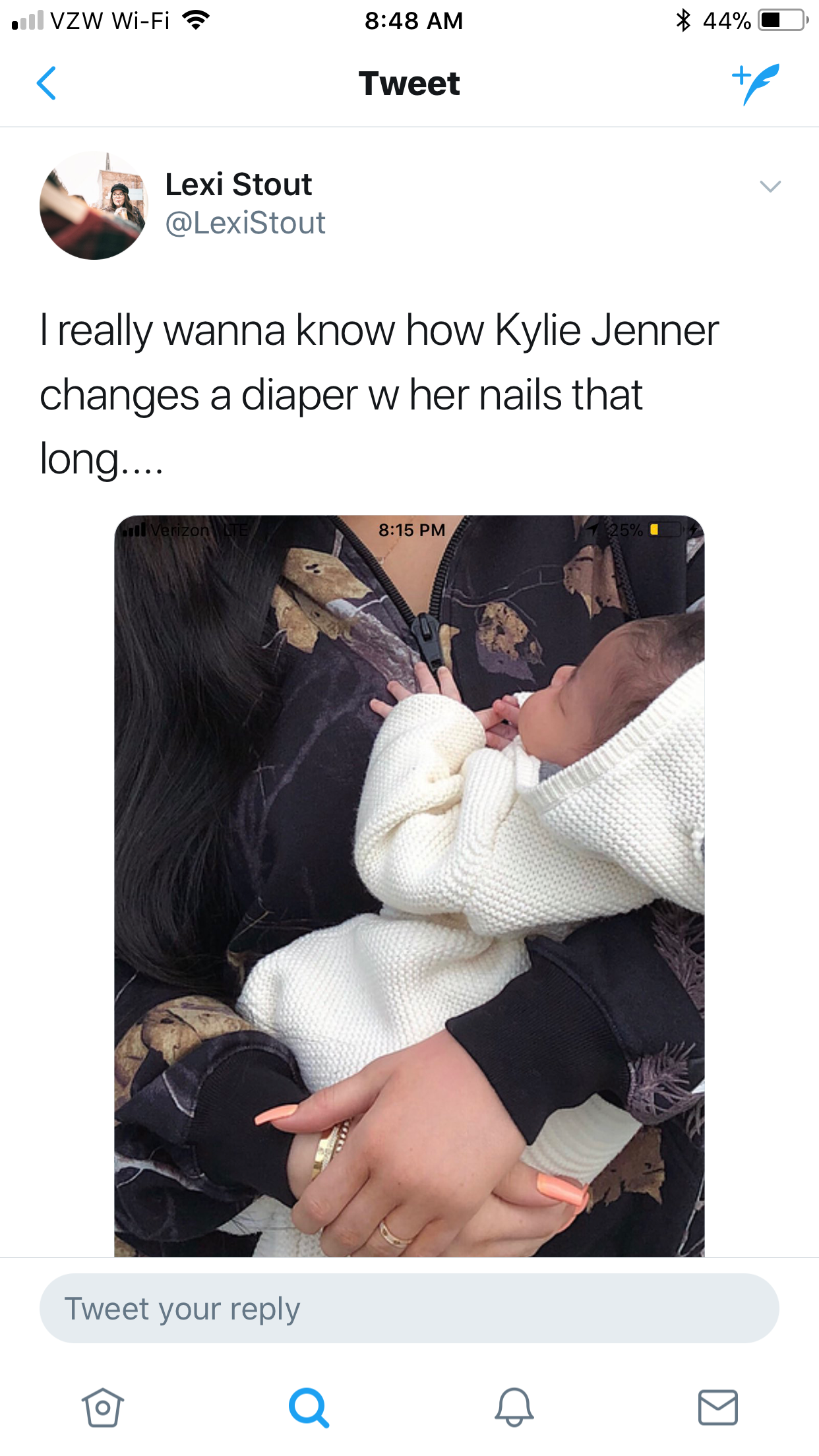 They made Edward Scissorhands jokes...
...and poop ones.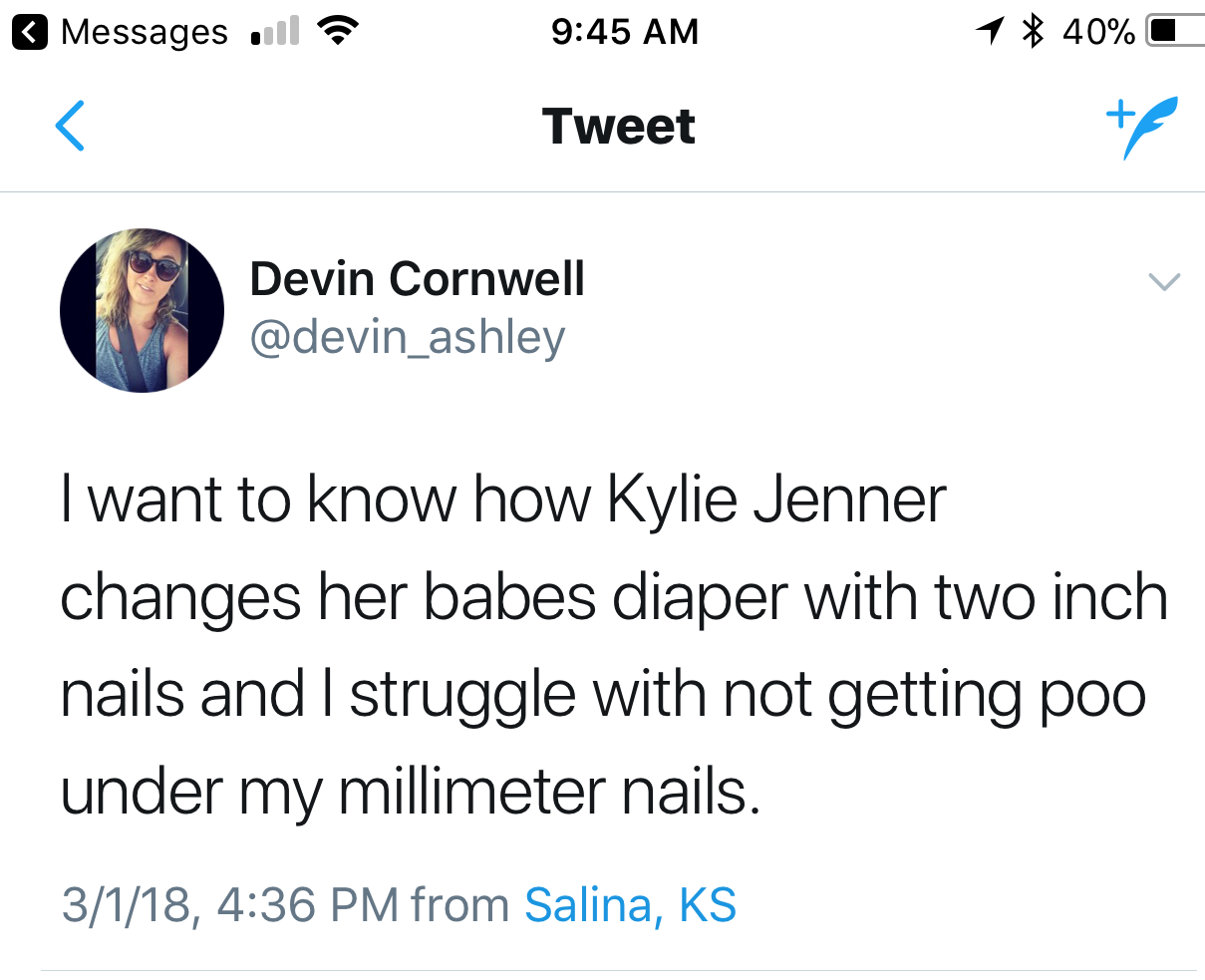 Now, Kylie's long nails are nothing new. In fact, she often showcases new looks on Instagram.
Fans quickly came to the defense of the new mother and her expert manicures.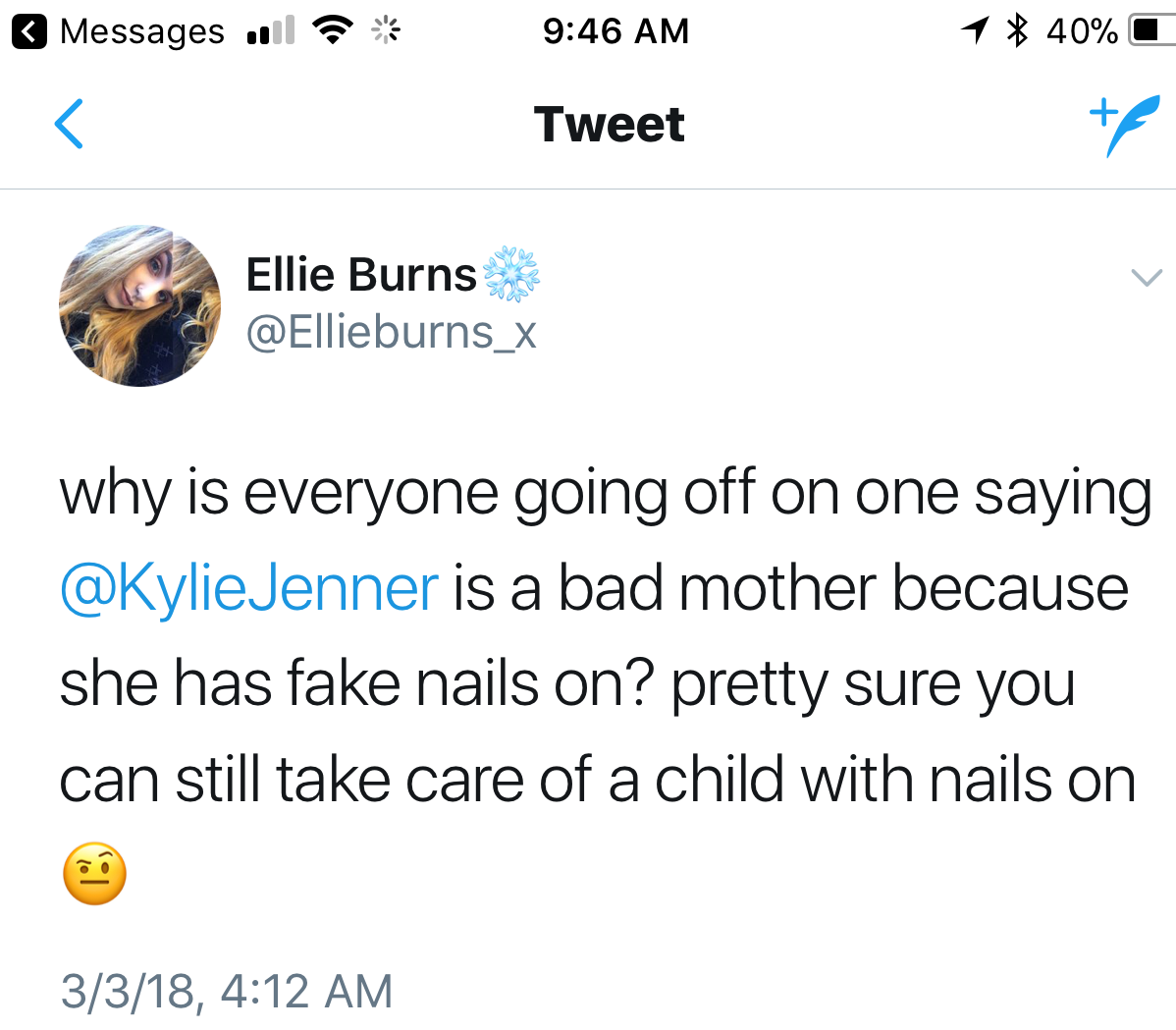 Some even got into heated debates.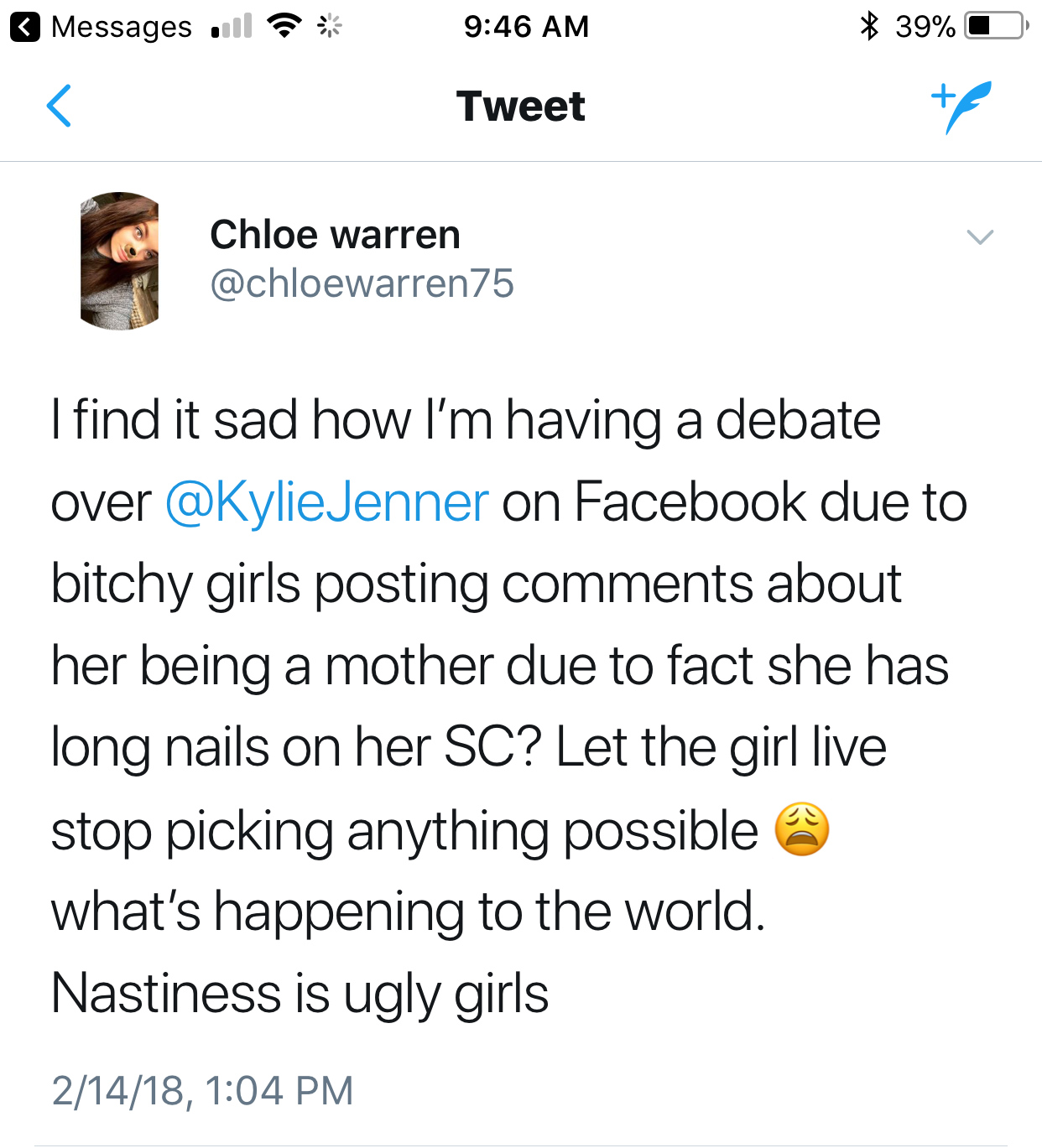 "If you've had long nails for years, you can do anything with them."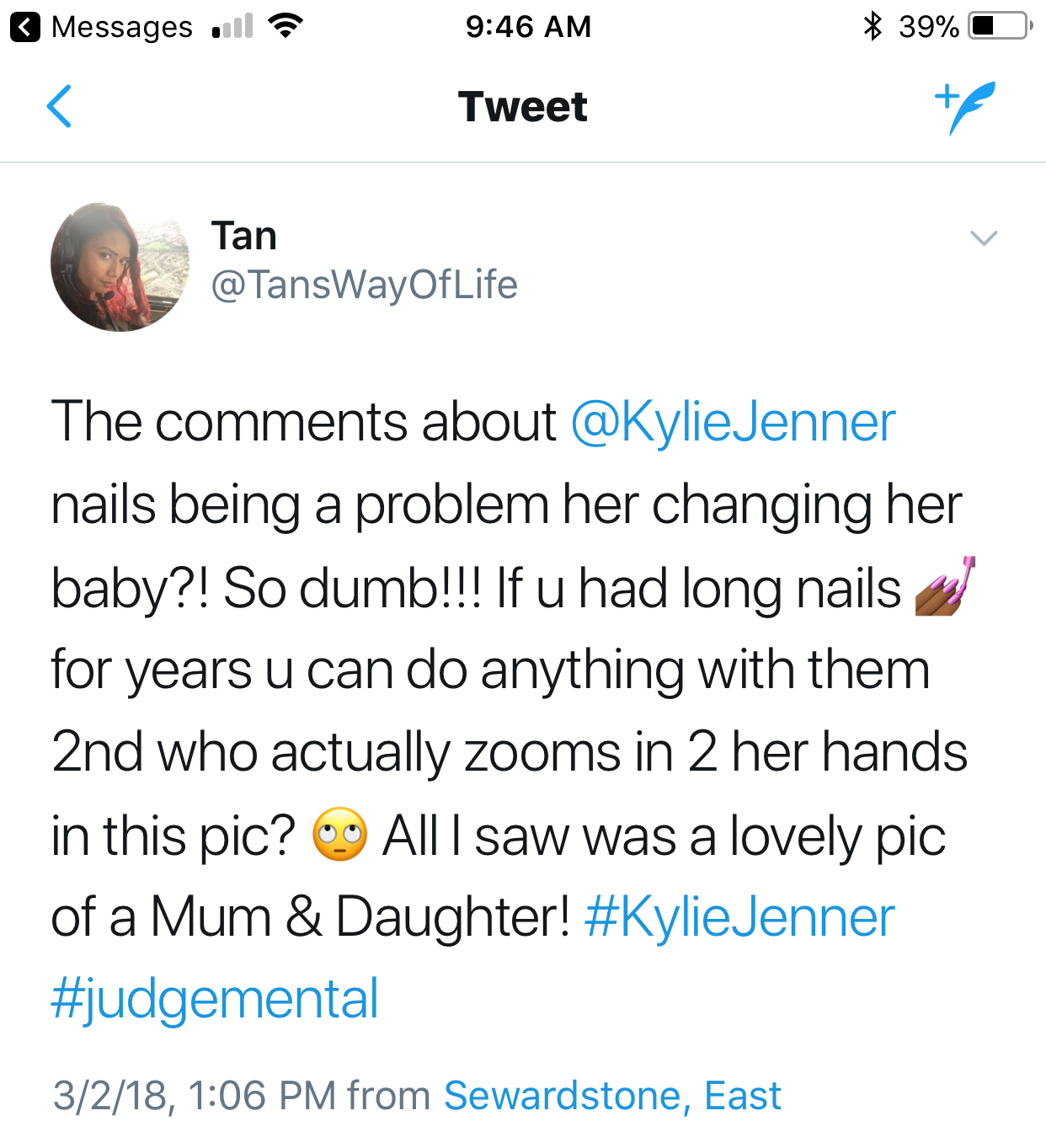 Either way, Kylie's a new mom who loves her daughter. Let's let her live her life in peace.