Since 2008, Gwyneth Paltrow has portrayed MCU's Pepper Potts, aka the yin to Tony Stark's yang.
In a new interview with Variety, Gwyneth talked about our beloved Pepper and revealed that, after Endgame, she's retiring the character: "I mean, I'm a bit old to be in a suit and all that at this point."
She said, "I feel very lucky that I did it, because I actually got talked into it...It was such a wonderful experience making the first Iron Man, and then to watch how important it has become to fans."
"I feel honored to be a part of something that people are so passionate about."
Please excuse me, I just need a moment to get myself together. I'm totally fine, I promise. I'm definitely not crying at my desk right now.
To recap, the last time we saw Pepper was in Avengers: Infinity War. She and Tony were running in the park when he stopped and told her he'd had a dream that they had a son 😢. Then she asked him why he had to keep being Iron Man, to which he replied that it was to protect them.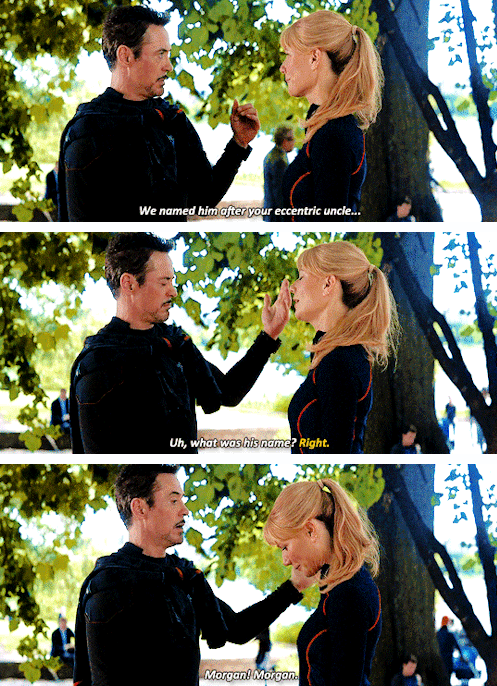 With the announcement that Gwyneth's hanging up Pepper's pots, fans are panicking that this means things don't end well for our favorite engaged couple.
While others were just concerned for Pepper's safety.
But, on that front, there's hope! Gwyneth told Variety, "Of course, if they said, 'Can you come back for a day?,' I will always be there if they need me."
As for Tony...
…let's just say that fans are trying to think happy thoughts.
What do you think Pepper's retirement means for Tony's fate? Do you think they'll make it down the aisle? Tell us your theories in the comments below!