If you're a fan of Teen Wolf, you'll know that original cast members Dylan O'Brien and Tyler Hoechlin will return for the show's final season to reprise their roles as Stiles and Derek, respectively.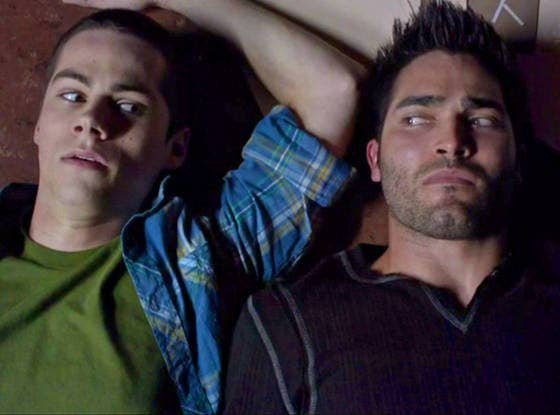 Well at this year's Comic-Con, BuzzFeed chatted with Colton Haynes — another original cast member, who will be returning to reprise his role as Jackson — and he told us all about how the show's little reunion came to be:
It was crazy, it was so much fun. It was just nice. They've all been my best friends for a long time and Jeff asked me to come back, but I couldn't because I have a different contract for something else. So then I said, 'I can get them to agree, but I'll only come back if Dylan and Hoechlin come back, because I wanted the original family to be together. So, then I sent them a sad, ridiculous (I'd had like two glasses of wine, by the way) - a really, really sad text that was like 'We're all a family, you can't let the show go on without us! And Hoechlin, of course, was like total grumpy cat. So then I called his agent, because we have the same agent, and I made him do it.
Haynes also spilled a few more secrets about Jackson's return to Beacon Hills, such as why he's back in the first place...
...and what he's been up to all of these years...
(Which is definitely something that he's said before.)
Honestly, I just can't wait to see the gang back together again (sans Allison #RIP).