It's 2019, now, which means we're finally being blessed — Praise, Satan — with new episodes of Chilling Adventures of Sabrina.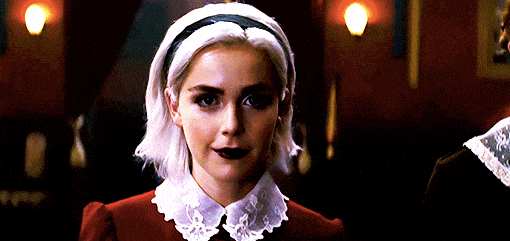 Part 2 of Season 1 consists of 10 episodes and premieres on April 5!
When we last saw Sabrina, she had signed her name over to the Dark Lord in the Book of the Beast in order to save her town from the Greendale Thirteen. She also confided to her friends that she was a witch, and Harvey broke up with her 😢.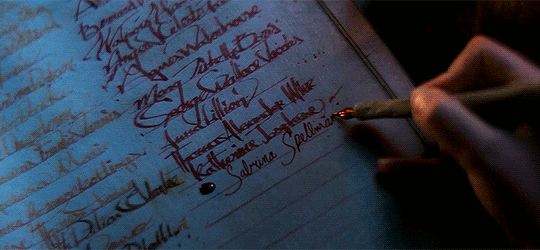 Well, Netflix just released new pics and info about the upcoming episodes and I am REA👏DY👏.
For starters, can we talk about this pic of Sabrina and Nick looking cozy AF??? Like, I'm not blind. I know they had some ~chemistry~, but he's not Harvey! Let it be noted that I don't support their canoodling!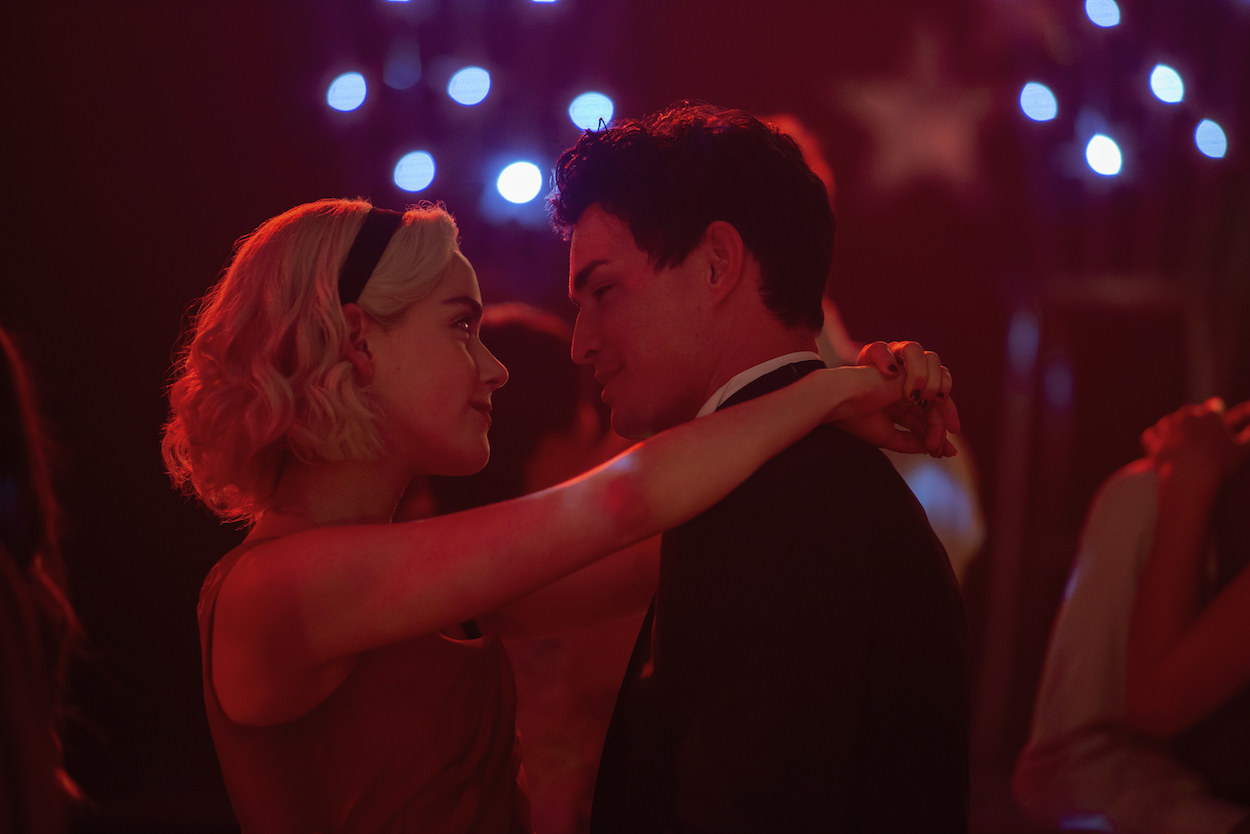 Now, this? This pic of 'Brina and Harvey is all that's right in the world. This is all I want, people! I know she royally botched bringing his brother back to life, but her heart was in the right place!! I think enough time has passed for him to maybe start forgiving her, and it looks like maybe he agrees?? If they don't get back together, ISTG!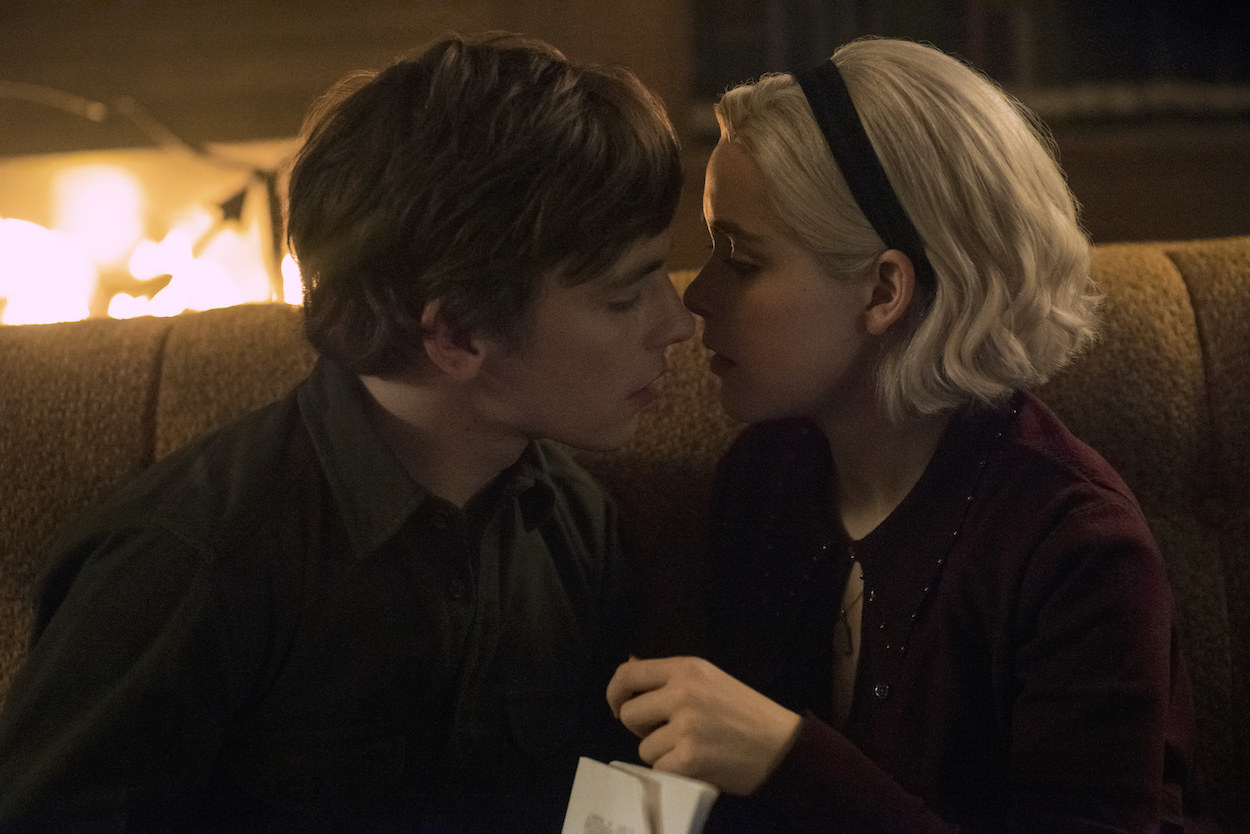 In addition to this new, little love triangle, Sabrina will also "explore her darker side." According to Netflix, she's "curious to learn more about her heritage," but struggles "to maintain her friendships in the mortal world."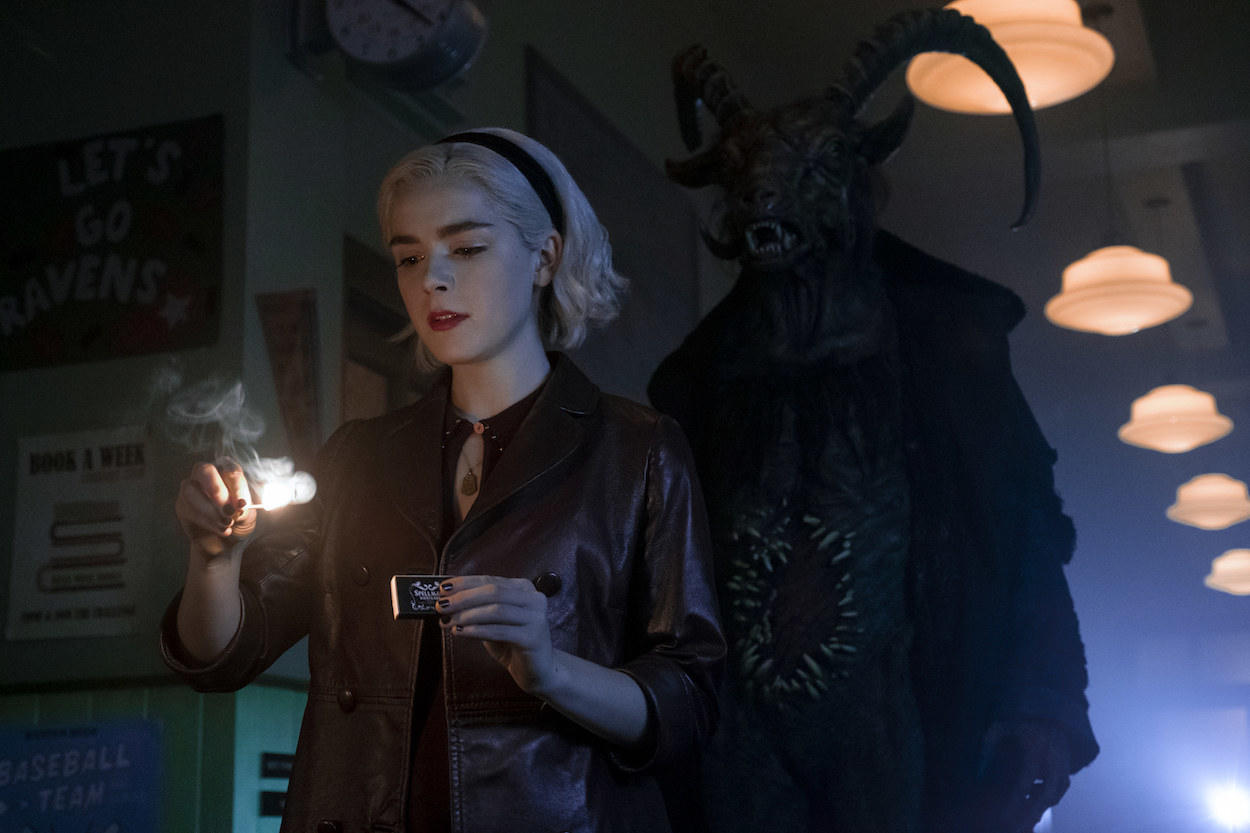 Meanwhile, "the Dark Lord, Madame Satan, and Father Blackwood continue to conjure chaos in the Spellman household and the town of Greendale."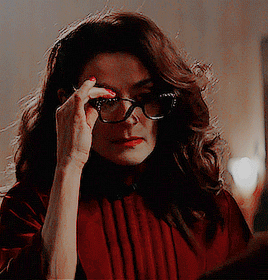 I wish I had some witch powers to make April get here faster!!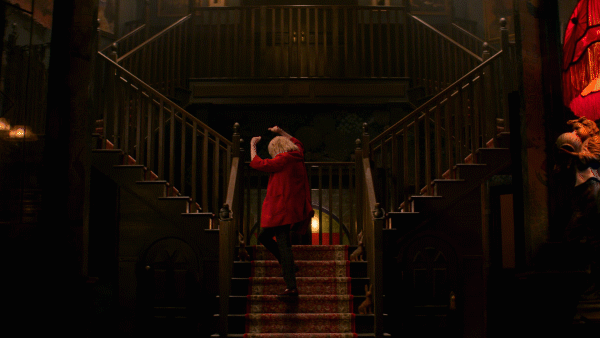 What do you will happen in the new episodes of CAOS? Tell us your theories in the comments!