Twitter Thinks It's Hilarious That Bruno Mars Didn't Know This Fact About Twitter
Bruno vs. Technology
This is Bruno Mars and he's a magic man.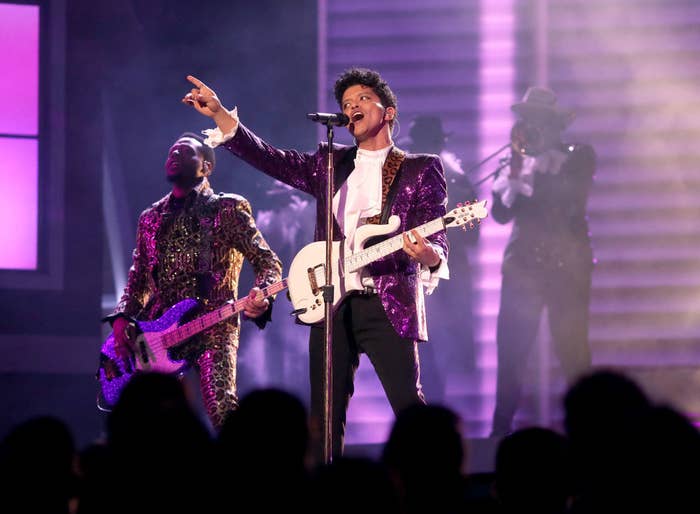 It just so happens that the "Uptown Funk" singer isn't that great with technology.
Like, sure, this was 2012. But, still.
Anyway, Bruno is currently in Chicago for his #24kMagicWorldTour and he's been eager to share some of his custom looks.
And, he wants all of his fans to know how his "collage skills" have improved.
That's when one fan let him in on the internet's worst-kept secret.
And Bruno was shook.
See, posting multiple pics is something he's been trying to figure out since 2010.
But, technology just really isn't his strong suit.
The whole thing was pretty adorable and Hooligans, aka Bruno stans, were quick to react.
Poor Bruno.
Don't worry, the Hooligans have your back.
Now, go show Twitter who's boss.