ICYMI, Blake Shelton was named People's "Sexiest Man Alive," this year.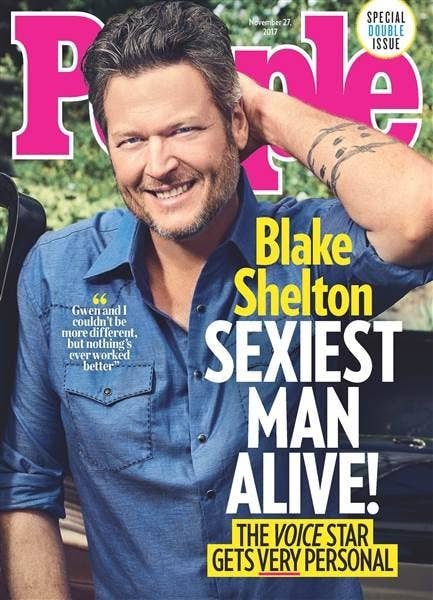 Hugh Jackman — who held the title back in 2008 — trolled Blake with a few friendly words of advice, one "Sexiest Man Alive" winner to another.
Hugh tagged 2010's SMA Ryan Reynolds in his tweet, who then responded by nominating a new winner altogether: Sir Patrick Stewart.
But, in case that wasn't convincing enough, Sir Pat Stew himself invited everyone to the gun show with this miraculous tweet.
Now, Pat has never officially held the title, but I think it's safe to say that he has People's Sexiest Man Alive of 2018 in the bag.