In case you haven't heard, basketball player Nick Young and rapper Iggy Azalea have ended their engagement.
E! News is also reporting that Nick miiiiiiiiight have gotten his ex pregnant, which can be a no-no in a relationship.
Well, now it looks like we have our answer. Early Thursday morning, Iggy tweeted this: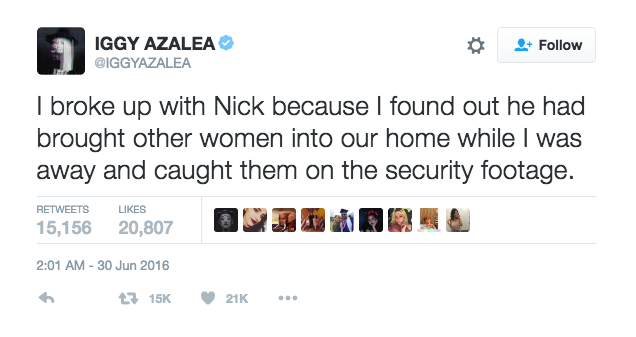 Can I get a...
Understandably, Iggy isn't taking it too well: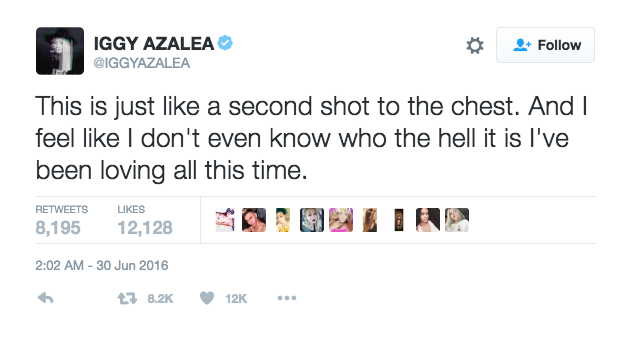 And in regards to the rumors that he got his ex pregnant, Iggy says she has no idea: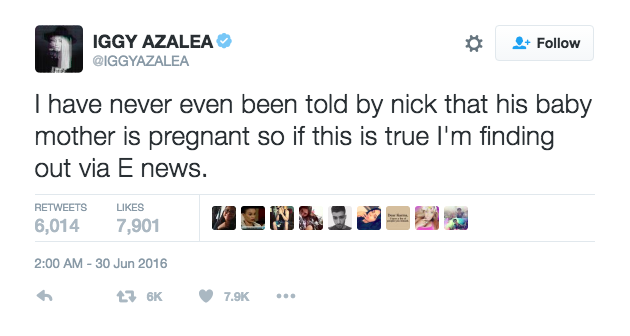 Plus, she's moving on up.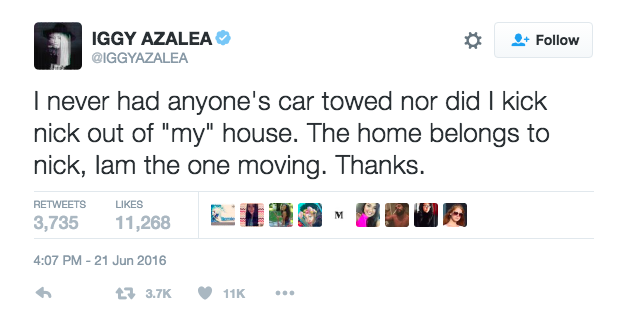 It's OK, Iggy — you just too fancy for this!