You know Gwyneth Paltrow. Oscar-winning actress. Tracy Anderson–workout fanatic. Goop creator. Avid lover of uterus cleaning.
And of course you know the Met Gala, where famous people wear dresses and try not to spill wine on the billions of dollars worth of art during dinner.
Here, Gwyneth wears pretty dresses in 2011, 2012, and 2013.
SO WHY WASN'T GWYNNIE THERE THIS YEAR?!?!?!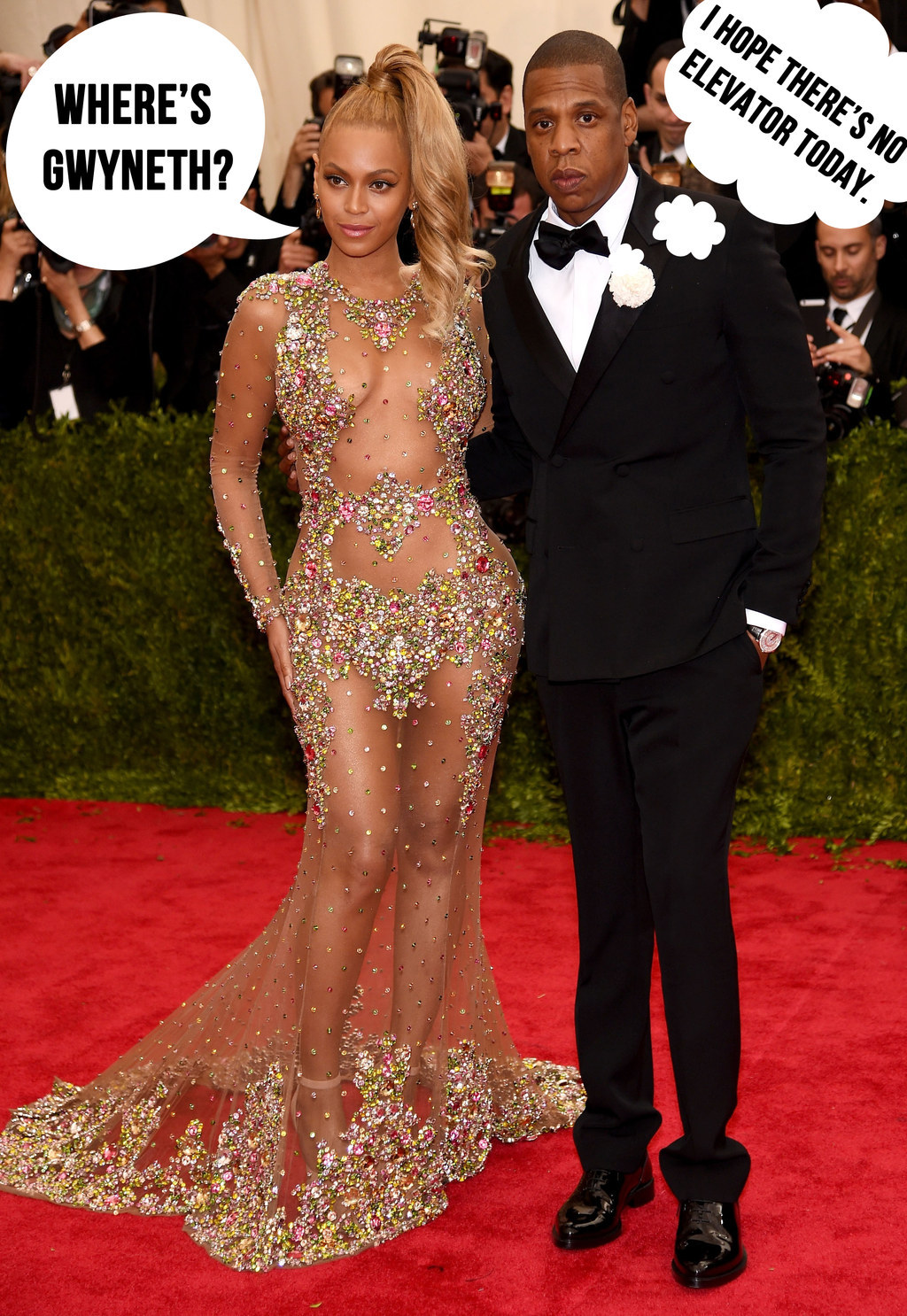 WHERE WAS SHE?!
But that's not enough. You're obviously still shaken up about it. You're asking yourself, "WHY WHY WHY WASN'T SHE THERE?" as you sit in your bed watching Shakespeare in Love for the upteenth time.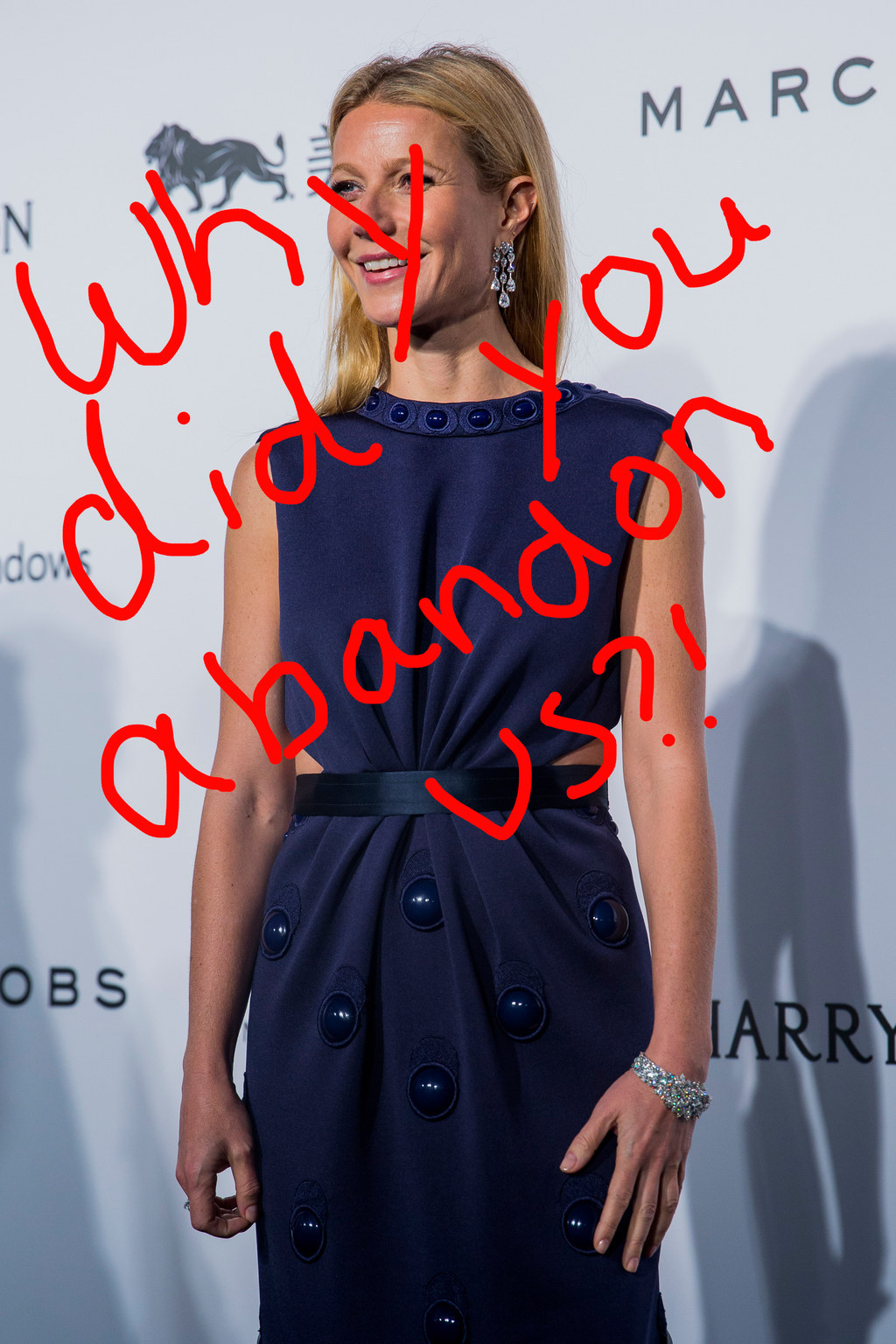 I'm never going again. It was so un-fun. It was boiling. It was too crowded. I did not enjoy it at all.